September 10, 2023
Reading Time:
5
min
1Broker Review: In-depth Evaluation of 1Broker and Its Operations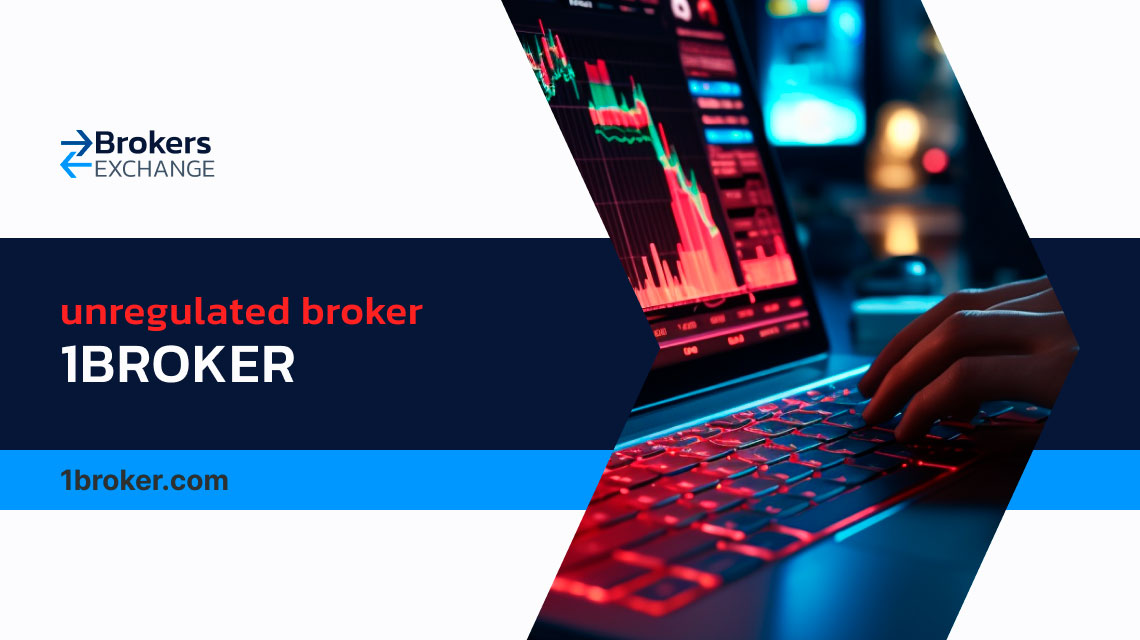 Being shut down by not one but two very reputable financial authorities can't be something to brag about. It can only indicate that the broker was not adhering to certain rules and started operating from nations where regulation is crucial. 
Our 1Broker review will discover why the brokerage was closed and how long it operated, so you can better understand regulations and their importance. Meanwhile, make sure to check Wilton Option, a scam broker with fictitious reviews. Now without further ado, let's start. 
Who Is 1Broker? All About 1broker.com
From November 9, 2012, until September 27, 2018, 1Broker was operational. Users of the trading platform could trade using Bitcoin as the settlement currency on various financial markets, gaining 70,000 members. 
Two US regulatory agencies (SEC and CFTC) filed civil actions against the business and its CEO, Patrick Brunner, in September 2018. In essence, it was claimed that 1Broker had broken US security laws by accepting US clients without being regulated by the SEC. 
1Broker
Reliable Broker Must Have
Legal name
1Broker

1Pool LTD

Transparently displayed in the disclaimer or legal documents

Regulation
Unregulated

Within your legal jurisdiction – local regulator

Registered in
Marshall Islands

Your country or the country whose license applies in your legal jurisdiction 

Established
2012

The older the domain – the higher the possibility the company is trustworthy

Website
1broker.com

Domain should be from local or international zones, no .xyz, etc.

Financial Authorities Warnings

None

Contacts
N/A

Phone, email, social media, web form

If a withdrawal is possible
No

Yes

Fees
N/A

Transparent fees – list of spread and commissions

If Active on Social Media
No

Often present on social media

Investor Protection
None

Compensation fund
Regulation Info
The Republic of the Marshall Islands-based company 1Broker, and its CEO Patrick Brunner allegedly recruited investors from the United States and other countries to buy and sell security-based swaps, according to the SEC's complaint. 
Investors merely needed to provide an email address and a username to open an account, and bitcoins were the only currency accepted for account funding. Bitcoins are untraceable so it was easier for them to carry on accepting US clients for a total of six years until SEC and CFTC filed legal action against them. 
1Broker Broker Profile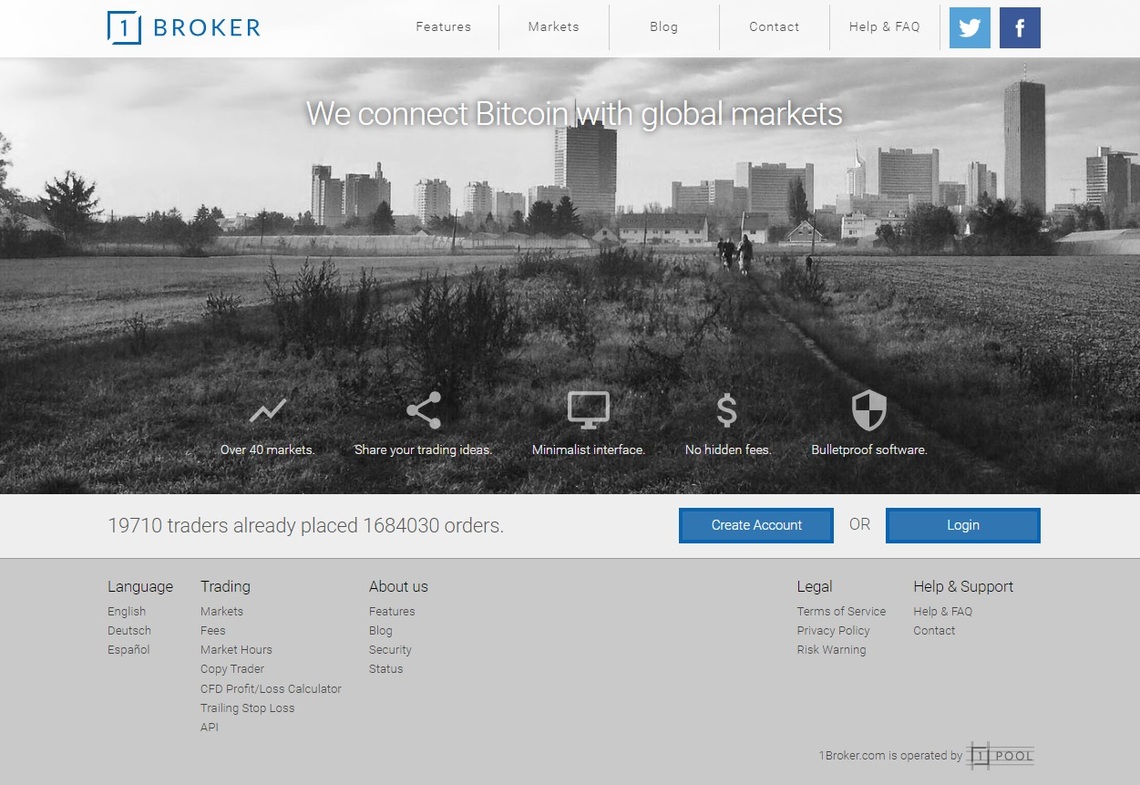 1Broker settled the litigation in March 2019 and consented to pay a fine and disgorgement for the transactions involving US citizens. They were able to reaccess the domain 1broker.com at the beginning of 2022, but it was quickly shuttered again because it can be challenging to operate when under investigation for a crime due to a lack of resources. 
Before the 1Broker domain closed completely, the branch 1Fox was opened. 1Fox was active between February 12th, 2018 and October 18th, 2018. It was a leveraged trading platform that offered the BTC/USD and BCH/USD trading pairs. Later on, 1Fox was also forced to close due to illegal activities. 
Trading Platform

Web Trader

Account Types

N/A

Financial Instruments On Offer

Forex

(EURUSD, EURGBP, USDNOK)

Cryptocurrencies

(BTC, ETH, XRP)

Metals

(Gold, Silver, Platinum)

Indices

(S&P 500 Index, Dow Jones Industrial Average, FTSE 100 Index)

Commodities

(Crude Oil, Natural Gas, Corn)

Futures

(E-mini S&P 500 Futures, Crude Oil Futures, Gold Futures)

Energies

(Brent Crude Oil, WTI Crude Oil, Natural Gas)

Maximum leverage

1:200

Minimum Deposit

N/A

Commissions/Bonuses

N/A

Mobile app

No

Desktop app

No

Autotrading

No

Demo account

N/A

Education or Extra tools

N/A
Is 1Broker Legit?
There are two sides of 1Broker: one is their traders, praising the broker for their reliability and security, while another being legal actions by the SEC and CFTC. Whatever side you want to look at, the broker was unregulated and they operated from the Marshall Islands, which are headquarters for scammers. 
Getting a license in the Marshall Islands doesn't even require physical presence and everything is done online. Scammers, in that case, can operate from anywhere in the world, even their own homes, without you having the slightest idea of what's going on. 
So overall, if 1Broker was regulated, they would be a reliable brokerage, however, lacking regulation can result in traders losing their investments or like in this case, legal actions. If you are looking for crypto brokers, you may come across Itcoinex. Make sure to avoid them at all costs! 
Traders Share Their Experiences
To our surprise, many traders voted for 1Broker to continue operating. Their traders' reviews speak only highly about them, especially on Reddit. Instead of complaining about the shutdown brokerage, people started accusing the SEC of trying to close down brokers so they could be the only ones profiting. The 1Broker Reddit posts can be confusing to many, especially after the broker's domain was shut down. 
Overall, the website is full of positive evaluations of 1Broker, however, trading with unregulated brokers can be a hassle, so it's always recommended to choose regulated and transparent companies. 
Who Are the Traders They Cater To?
The Federal Bureau of Investigation has taken control of the 1Broker.com domain following a finding of probable cause by the United States District Court for the District of Columbia for violations of money laundering and willfully operating as an unregistered broker of securities. 
Having that in mind, 1Broker stated that US clients are not accepted and did not confirm allegations made by the SEC and CFTC. However, the majority of their clients did indeed come from the United States, along with other nations including Nepal, Germany, India, and Turkey. 
Deposits and Withdrawal Methods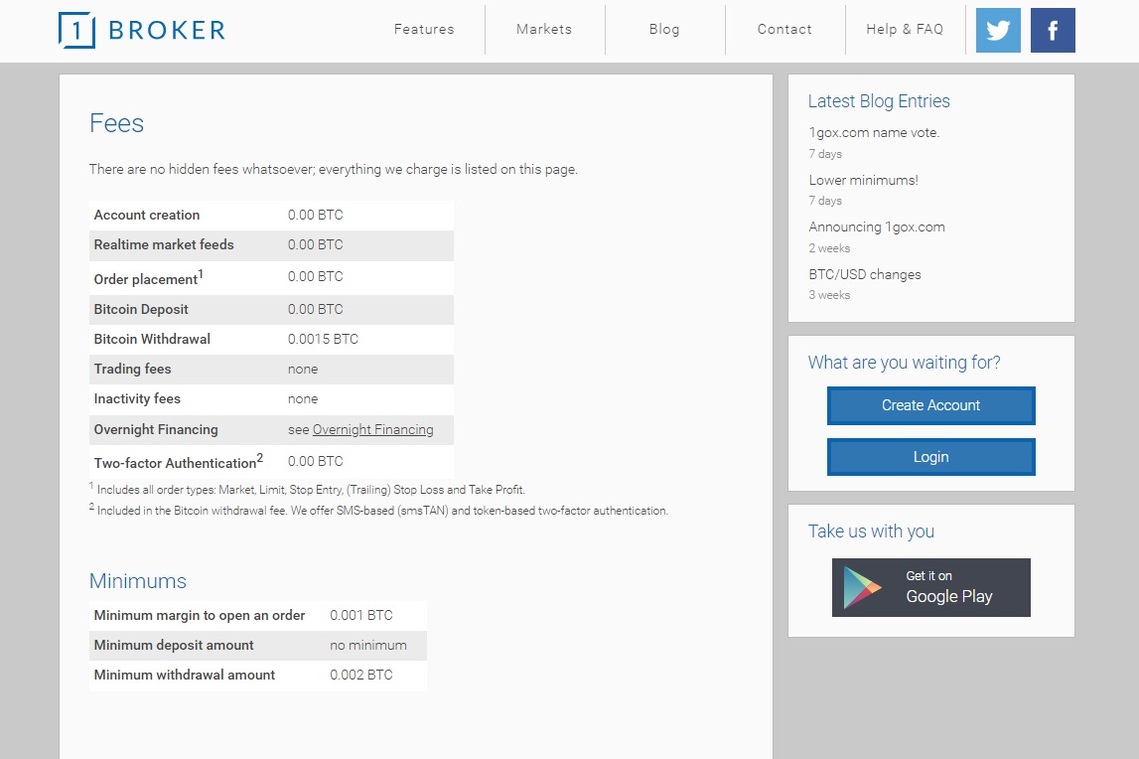 Depositing funds at 1Broker is impossible due to the domain being shut down. However, both deposits and withdrawals could only be done with Bitcoins, which is not a benefit. Paying in Bitcoins won't give traders any possibility to file a dispute and get their money back. 
After the broker was forced to close, many traders still had a balance in their accounts. That is why 1Broker created an alternative domain so traders could still gain access to their accounts and request a withdrawal. Customers were able to withdraw their funds via the alternative domain 1broker.io until the end of 2019. 
Weighing the Pros and Cons
Pros
Cons

Good reviews 

No withdrawal issues or reports 

Unregulated

SEC and CFTC filing legal actions

Closed brokerage

Offshore broker from the Marshall Islands

Accepting Bitcoin only

Accepting US clients
1Broker in a Nutshell: A Concise Look
Even though 1Broker was reliable and a great choice for many, they lacked regulation which resulted in legal actions taken against them. Trading with unregulated brokers is risky and there are no excuses. Avoid brokers like 1Broker, even if they seem like the best choice. 
Take action now to plan for your financial future! Begin your path to profitable trading right now. Call us right away to discuss the best brokers and tactics for achieving your objectives. Here is where your journey to financial success starts!
FAQ Section
What Is 1Broker?
1Broker was a brokerage firm located in the Marshall Islands, trading in cryptocurrencies, metals, indices, energies, commodities, and forex.
Is 1Broker A Scam Or Legit Broker?
Whether or not the 1Broker scam is real is still something many traders ask themselves. Since there are no real reports of users getting scammed, the only thing indicating fraud is the fact that they were unregulated.
Is 1Broker Website Still Active?
No, 1Broker.com, 1Broker.io, and 1Fox.com are all shut down due to legal actions taken against them by the SEC and CFTC.