March 20, 2023
Reading Time:
5
min
Bittradehouse Review: Reasons Why This Broker Is Bogus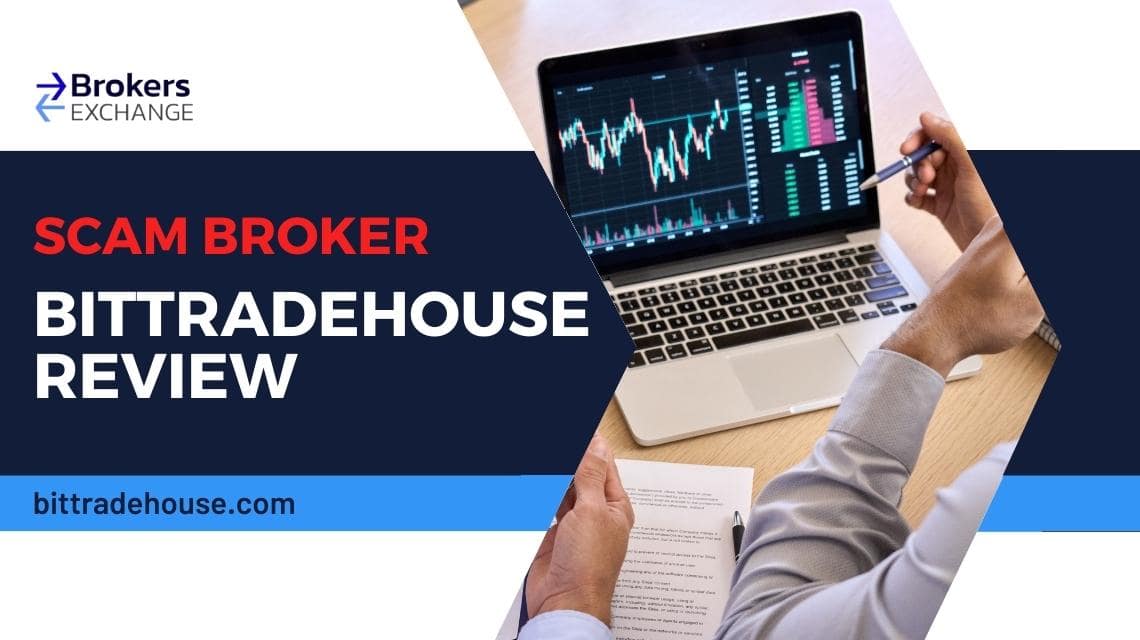 Bittradehouse is an anonymous online fraud broker that has no known address. The company offers their services to the German-speaking clients, but has no company registration or licenses in any country where the majority of the population speaks German.
Why is this so damning of evidence in the first place? In every country, a regulatory body monitors different financial activities. This is to ensure safety of the general public and enforce laws pertaining to finance. Companies that adhere to these strict guidelines are issued a trading license. In short, a company that has no license is an unlawful entity.
It is no secret that countries with large German-speaking populations are developed ones. This stability and high standard of living allow their citizens lives of relative affluence, with a more generous disposable income. Paradoxically it is this economically stable environment that breeds scammers who wish to steal citizen's money.
| | |
| --- | --- |
| Company | Bittradehouse |
| Website | Bittradehouse.com |
| Address | N/A |
| Email | N/A |
| Phone | N/A |
| Minimum Deposit | N/A |
| Leverage | Up to 1:50 |
| Bonuses | Up to 50% swap discount |
| Regulation | Unregulated |
| Warning | N/A |
Bittradehouse Funds Security and Compliance
We can check Bittradehouse's credibility easily thanks to their client preference. Besides Germany, other countries that have a significant German population are also Austria and Switzerland.
By taking a quick look up with the databases of regulators in these countries, BaFin, FMA and FINMA, we can find that there are no licenses issued to any broker named Bittradehouse. This is definite proof that Bittradehouse is an unregulated broker!
To more easily understand the risks, we can examine what safeties were set up by BaFin, the main financial regulator in Germany. This is one of the more strict regulators, adhering to rules set by the EEC.
Before being issued a license, a broker in Germany must satisfy the following:
Starting deposit of at least €730,000

A compensation plan of €20,000

Leverage is restricted to 1:30

Account negative balance protection

Client and company funds must be separated in different bank accounts

Bonuses are banned

All financial transactions must be reported
A company that respects no such safety standards is a company that doesn't respect their clients. Bittradehouse's main goal is to scam people, and care nothing of the consequences!
Trading Platform Used on Their Website
Bittradehouse only offers a single trading platform, and it's the most simple one – Web Trader. Imagine you are a carpenter, and the only tool in your workshop is a hammer. It can be the best hammer in the galaxy, but how are you supposed to make a window with just a hammer?
Most brokers now support MT4 and MT5 and add additional proprietary programs that were developed for their special needs. With the current online market technology skyrocketing, there are even AI-based trading automation tools on offer.
Although still used as a secondary platform by industry giants today, Web Trader has some limitations. These limitations are known to be exploited by scammers. Most of them will secretly change the numbers and charts their victim can see in the Web Trader, encouraging the victim to give more money to the swindlers.
Bittradehouse Account Types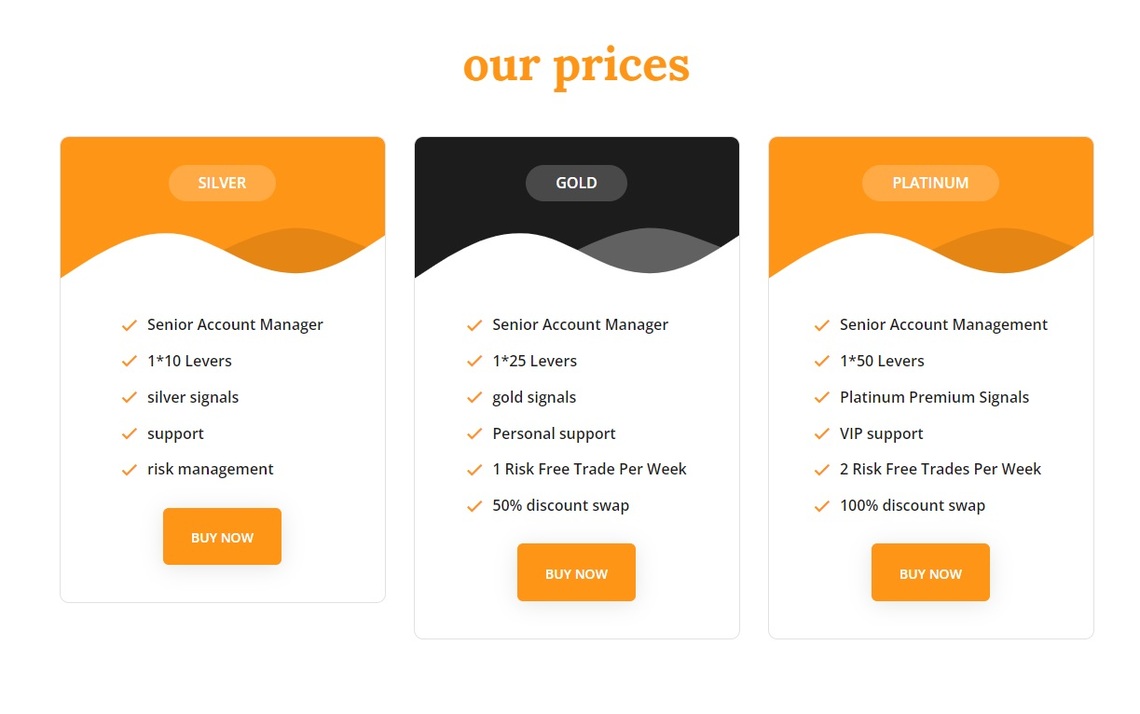 With Bittradehouse there are 3 accounts currently on offer. They have been made purposely cryptic, with most information only available after the account has been created. There is no demo account, only live trading accounts are offered.
The 3 accounts on offer currently:
Silver – 1:10 leverage

Gold – 1:25 leverage, 50% swap discount

Platinum – 1:50 leverage, 50% swap discount
We should also mention that creating an account does not allow access to the trading platform. To access it, you must first deposit a certain amount of currency. We urge you, reader, to always inform yourself before making any transactions! Avoid secretive deals like these, there is no way of knowing what you're putting your money into!
Bittradehouse Deposit and Withdrawal
Bittradehouse makes sure to take your money before they allow you to see any of the functions of their "high quality software". To make a deposit, you must create an account and log in to the site. This login will redirect you to a Web Trader home page. Note that there are no other functions besides "deposit" until you've made one.
Depositing is then handled through a dialog box on this page. This will prompt you for the currency you wish to deposit, and the amount. You should know that Bittradehouse charges their commission up front, and 20% of the deposited amount, which is quite expensive. 
There are no deposit methods mentioned, and these sorts of scams are known to accept only Cryptocurrency transactions. This is because of the inherent difficulty of tracing Crypto payments.
Bittradehouse also does not consider trading profits to belong to the client, and this is outlined in the infamous "terms and conditions" document. Because of this, the client may only withdraw deposited funds, and these withdrawals are subject to further fees and charges.
How this Brokerage Carried Out the Fraud?
We can now deduce how this sort of a scam functions. The victims will be lured into a well designed trap that was created by a professional swindler. Let's have a more thorough look at their scheme.
First off – only promises, no information. The website advertises high quality service, but there is no way to check this before creating an account. A victim is not even allowed to see how a trading platform looks before making a deposit. Depositing is done directly through the website, and most likely accepted only in crypto. Commission on any deposits is 20%.
Later, having taken the victim's money, the swindler will use Web Trader to change the charts and encourage more spending. If a victim wishes to withdraw their money, they will be met with a special rule that says non-deposited funds do not belong to them! Withdrawal fees make sure none of the money will ever reach the victim back.
Bittradehouse Summary
Bittradehouse is an anonymous online scam that is pretending to be a broker. The company is not registered, and not regulated under any jurisdictions. It is a well thought trap for people who are not cautious enough.
Bittradehous scam has been designed by a seasoned fraud, and employs a web of lies and constraints. Most of the promised functions are locked behind a paywall, and cannot be accessed before making a deposit. Once the deposit was made, the money might as well be gone.
FAQs About
Bittradehouse
Broker
Is My Money Safe With Bittradehouse?
No, you risk losing your investments and profits by trading with this scam broker.
What Is The Minimum Deposit for Bittradehouse?
Bittradehouse hides their tracks very efficiently, and the minimum deposit amount is currently undisclosed by the frauds.
Does Bittradehouse Offer Demo Account?
There is no demo account offered by Bittradehouse. To speculate on anything, a user must first make a deposit.