May 14, 2023
Reading Time:
4
min
BrokersPark Review: All the Details About this Scam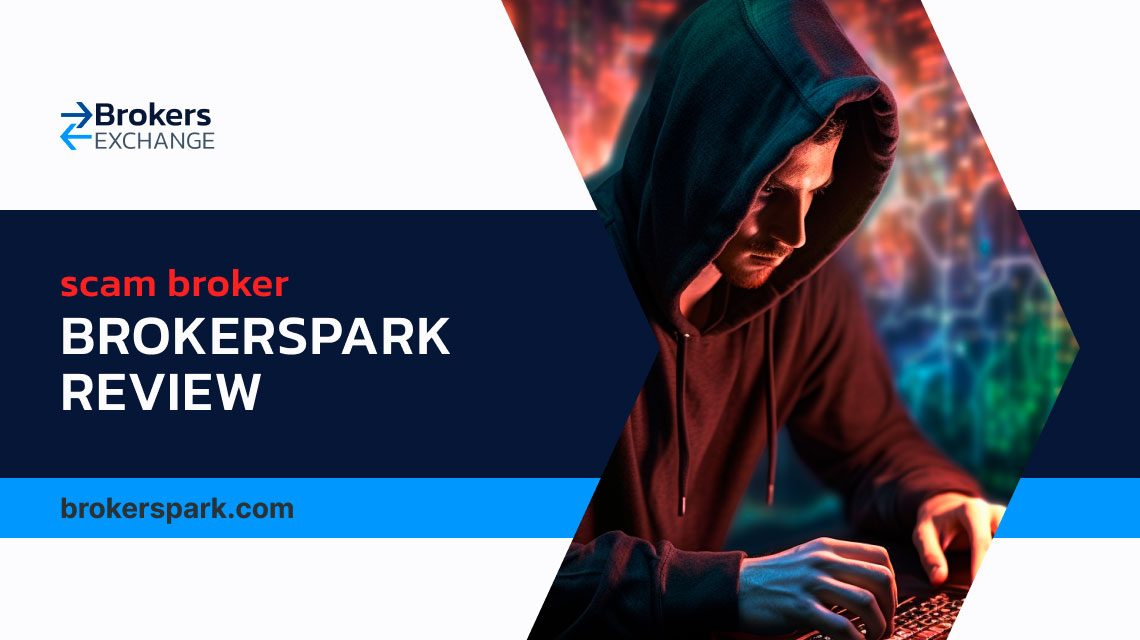 BrokersPark Review, another investment scam appears and tries to pass as a legit broker. And BrokersPark is just one of many brokers out there looking to swindle you.

In the true meaning of illicit brokers, BrokersPark operates offshore with an address in the scam haven St. Vincent and Grenadines. On top of that, they have also lied about their regulation, which they don't even own.

That's why this BrokersPark review is here, where you will find all the details associated with this scammer, so read on.

Company

Brokers Park Ltd

Regulation

Unregulated scam broker

Warning

CBR

Website

brokerspark.com

Address

First Floor, SVG Teachers Credit Union Uptown Building, Corner of James and Middle Street, Kingstown P.O, St. Vincent & Grenadines

Email

[email protected]

  

Phone

+44 161 394 2001

Minimum Deposit

$100

Leverage

1:200

Bonuses

Yes
License for BrokersPark and Security of Funds
This shady brokerage is run by Brokers Park Ltd, which is a company based in Saint Vincent and the Grenadines (SVG). That's bad news right off the bat for this broker.

We all know by now that St. Vincent and Grenadines is a safe haven for all these scammers out there with their lax financial market rules and favorable tax system. In other words, there isn't actually any regulatory body that oversees the trading of forex and CFDs. It's even explicitly stated on the FSA's website, meaning that the BrokersPark regulation is fake. This provider is not licensed to provide forex trading services and that's a huge problem.

Overall, BrokersPark is an unregulated offshore broker that is unlicensed to offer any investment services and will rip you off your money. They also managed to get an official warning for the Central Bank of Russia. Additionally, we want to inform you that XTrade Brokers is also a scammer and you need to be careful. 
Trading Platform Available at
BrokersPark
According to BrokersPark's website, two trading platforms are available. The broker claims to offer the world-famous MetaTrader 5 and a browser-based platform known as WebTrader.

Of course, that would be great if the broker actually offered the real MetaTrader5 as it's a great platform equipped with cutting-edge tools such as algorithmic trading, live market reports, a customizable user-friendly interface, and advanced charting.

But the only platform the users can access is a basic Web Trader that lacks all of those tools an MT5 offers. 
Options for Deposit/Withdrawal
Based on the available info on BrokersPark's website, the available payment methods include:
Visa or Master credit or debit card

Wire transfers 

Crypto

Papara
As for the withdrawals, we don't know anything because BrokerPark is missing the policy about that.  All we know is that the minimum deposit is $100, which in our opinion is too high. Real regulated brokers will let you start with as little as $5. On top of that, their leverage caps at 1:200 which just shows they are a scam since the brokers that are regulated follow the ESMA rules, where the leverage can't cap 1:30. 
BrokersPark Account Types
Our financial swindler offers three different account types:
Standard – $100

Pro – $2,500

ECN – $10,000
The minimum deposit is just ridiculous as we already mentioned. It's better to opt for the regulated broker that will let you start with as little as $5 or even less. 
And unsurprisingly BrokersPark didn't include a free demo account because it wants to force traders to invest in a live account right away. That's why it's for the best to just stay away from them altogether.

How the Scam Is Executed
Those ads that you can see online are full of fake stories promising easy earnings. Trubyx and other scam brokers are just trying to fish for your personal data with these ads. Once you decide to leave your information in order to find out more about this, the agents will call you daily to try and convince you that they are offering legit trading.
Initially, they will ask for a smaller amount just enough to cover the minimum deposit requirement of $100, but if you agree, they will begin to persuade you to invest even more. Many think they are immune to these fake stories the agents are going to tell them or they will just sense if something is off, but in reality, it's much harder to stay firm.
These fraudsters pose as brokers to take advantage of the general public's lack of knowledge of trading. And the agents calling are professionals who have many ways to get you on board with making an investment.
BrokersPark
Summary
In this BrokersPark review, we tried to warn you about this SVG-based scam broker. These offshore frauds are so common these days and they all allegedly give traders an opportunity to invest in forex, indices, metals, and crypto but in reality, just stealing your money.
Not only are they unregulated and unlicensed brokers that falsely claim to be, but they have also been issued an official warning by the Central Bank of Russia for providing fake trading services.
In conclusion, we advise you to stay away from them since you would be putting yourself and your funds at risk. Remember to always be careful with where you invest your money and don't forget to read reviews made online. 
FAQs About
BrokersPark
Broker
Is My Money Safe with BrokersPark?
No, your money is not safe with BrokersPark as this broker has no licenses for providing training services.
Is BrokersPark a Regulated Broker?
No, this is just an offshore broker that is lying to be regulated all in order to scam their clients and steal their money.
What Is The BrokersPark Minimum Deposit Amount?
The minimum deposit requirement with this scam broker is $100, a bit lower than the usual $250 scammers seek.