December 21, 2022
Reading Time:
3
min
DynamicFx Trade Review: Who is Behind DynamicFxTrade.Com?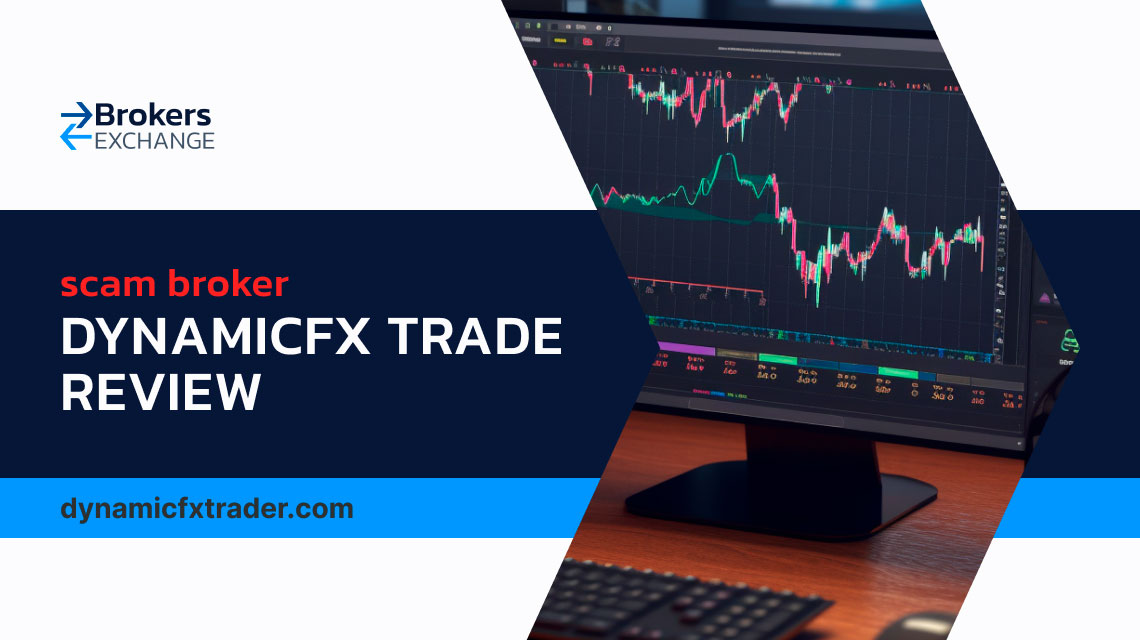 DynamicFx Trade is seemingly a broker that offers financial services and extraordinary trading conditions. The terms and Conditions section says that the owning company is Cent Projects Ltd with an office in Seychelles. 
It is stated that the broker is regulated and licensed to operate this business. The factual state is different and quite disturbing. 
Not only is this brokerage company not regulated, but there's been a warning issued against them. The top tier regulatory body in the UK (FCA) has blacklisted DynamicFx Trade as an unregulated scammer broker that falsely claims to possess a license. 
More on this can be found here: 
| | |
| --- | --- |
| Owning company | Cent Projects Ltd |
| Regulation | Not regulated |
| Headquarters | Seychelles |
| Leverage | N/A |
| Minimum Deposit | $1000 |
| Broker Type | Forex |
| Platforms | Web-based |
| Mobile app | No dedicated app |
| Spread | N/A |
| Bonuses | Yes, upon registering  |
| Trading instruments | CFDs |
| Warning | Issued by FCA |
| Review Rating | 1/5 |
DynamicFx Trade Regulation and Security
When a brokerage firm is offering online financial services to UK residents, they would have to be regulated by FCA. FCA forces standards of trading and customer protection. 
Keeping customers' funds in segregated bank accounts, providing a compensation scheme, and respecting the leverage restriction are just some of the conditions a broker operating in the UK would have to provide.
Since FCA has issued a warning against DynamicFx Trade, that means that this phony is not providing the services it advertises. This violates ESMA and MiFID ground rules, especially regarding transaction reporting and transparency.  
To find out more, we've checked various databases of regulators like ASIC, BaFIN, FINMA, CySEC, and FMA but came up with no result about DynamicFx Trade. 
Trading Software Used by DynamicFx Trade
Seems quite questionable if there is at all a functional trading platform at DynamicFx Trade. Some overly simple charts are shown and help from specialists is promised to predict market direction to earn big and fast. 
From the website itself, it looks like clients first have to fund their accounts to be able to access the promised platform. 
All this seems highly suspicious and not like an offer from a regulated broker. Licensed brokers offer reliable and efficient platforms like MT4 and MT5. 
Built on advanced technology and providing genius trading tools and features, these platforms are by far the most popular trading software today.  
DynamicFx Trade Account Types
Opening an account at DynamicFX Trade seems easy and quick. Despite this, clients are unable to choose between different account types. They are supposedly able to contact one of the managers to help them set up an account. 
Besides that, no demo account is available. Traders would have to fund their accounts to be allowed to try trading. The smallest account offered is said to be available for an initial deposit of $1000. 
Deposit and Withdrawal Method
Depositing at DynamicFX Trade is limited to cryptocurrencies. As is known, this is a much-preferred method by scammers. Thanks to it, frauds make it harder to track the money flow. 
Since scammers have no intention of giving back clients' funds at all, they impose fees, taxes, and trading volume requirements. DynamicFx Trade also states to keep the right to reject withdrawal requests and charge fees. 
Aside from that, this broker says in the FAQ that the smallest withdrawal allowed is in the volume of 50 units of selected currency and can be done as often as the client wishes. 
How Does The Scam work? 
Obviously, this fake broker is no different than a generic scammer in this industry. Some attractive trading conditions and supposedly easy profit is offered on the site. 
All this is promised to be possible as long as the client joins and funds their account with at least $1000. 
Scammer schemes are all taking clients' hard-earned money while forcing ridiculous withdrawal fees, trading volume requirements, and taxes. All in order not to let victims withdraw their funds.
Clients are convinced to believe they're trading by the manipulatively used trading platform. No big profit comes without risks or as easily as a fraudster claims.
DynamicFx Trade Summary
As proven, DynamicFX Trade is not a regulated broker, but a fake one. Do not allow yourself to be dragged into their sophisticated scam by believing their promises of wealth. 
Even as a beginner trader, you should be aware of the risks of online trading. Moreover, to lower the possibility of losing cash, invest with a legitimate broker firm. Refer to your local financial authorities for help retrieving your funds.
Please share your thoughts with us. Experiencing scams is not a shameful thing and you should feel free to spread the word about the broker that has defrauded you.
FAQs About DynamicFx Trade Broker
Is DynamicFx Trade Regulated?

No, DynamicFX Trade is unregulated and blacklisted as a scammer by FCA, so it is not trustworthy.
What Are The Funding Methods for DynamicFx Trade?

The accepted method of funding your account at DynamicFx Trade is crypto depositing.
What is the Minimum Deposit for DynamicFx Trade?

The minimum deposit required in order to make an account and start trading is $1000.