December 08, 2022
Reading Time:
4
min
EGMarkets Review: Who Is Behind This Broker?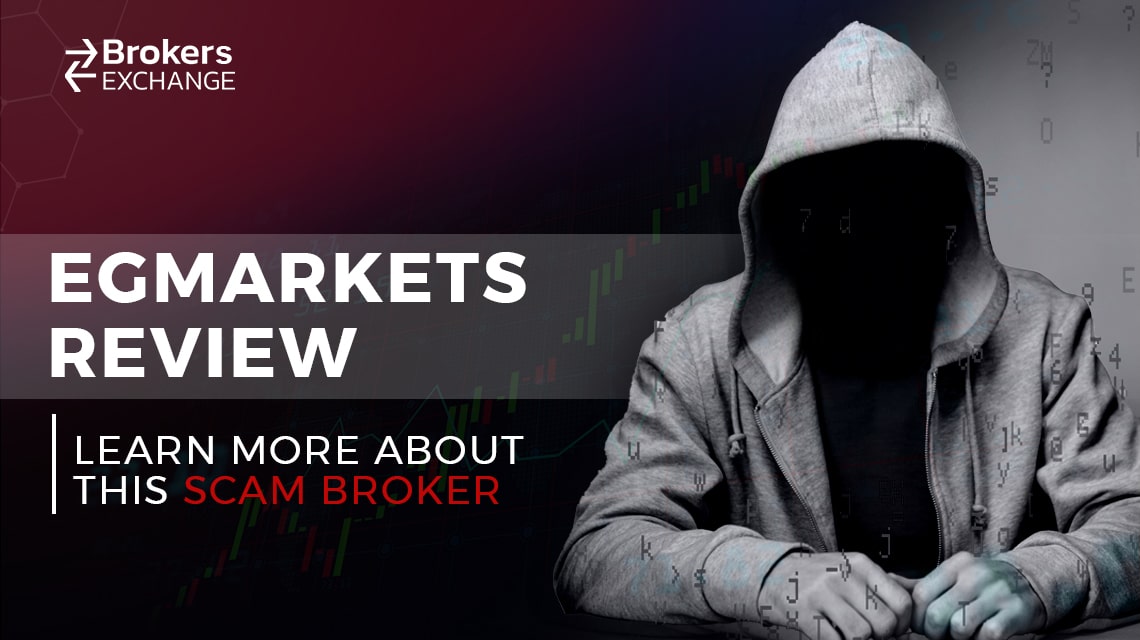 EGMarkets lists three areas where it is registered, Eagle GM Limited, a company registered in Nigeria; Eagle Global Markets (UK) Limited registered in the United Kingdom, and EGM Analytics Limited which is also registered in the United Kingdom. 
While having three disparate addresses would normally not be a reason for suspicion, in this case, it is just the start of a long line of red flags as you will see in our EGMarkets review.
We bring you this detailed information to point you to the fact that EGMarkets is actually a remake of an old investment scam called Eagle Global Markets. 
Considering that the "new" company offers its financial services in Nigeria, we would not advise you to invest with this broker, because Nigeria has no legal regulation, which means that the broker does not need to have a forex license to operate there. 
To see that this illicit broker is a pure scam, read the article to the end.
| | |
| --- | --- |
| Company | EGMarkets |
| Website | EGMarkets.Trade |
| Address | Nigeria/UK |
| Email | [email protected] |
| Phone | 0908 290 8871 |
| Minimum Deposit | 250$ |
| Leverage | 1:400 |
| Bonuses | No |
| Regulation | Unregulated |
| Warning | No |
Licensing and Security of EGMarkets
As we mentioned above, EGMarkets says it is represented by several companies, one from Nigeria and two from Great Britain. 
The presence of UK companies should give EGMarkets credibility, but this information only makes us question the site's claims that the company is globally licensed and regulated. 
And so we come to the Financial Conduct Authority (FCA). The FCA is the holder and issuer of licenses for the broker market in Great Britain. 
Also, EGMarkets claims to be a member of the Financial Commission, a private dispute resolution organization, but it turns out, the scam broker has been expelled from this organization, due to non-compliance. 
Although recognized brokers always seek regulation from official institutions, the fact that this fraudulent company has been expelled from a private organization only speaks to how much this fraudulent broker is unable to follow any rules.
It is worth mentioning that both EagleGlobal Markets Ltd and EGM Analytics Ltd can indeed be found in the registry of the Companies House, but both of these registrations only further confirm our conclusion. 
One of the companies has a dissolved status, meaning it is shut down, while the other has an active proposal to strike off which means that they are trying to shut it down.
EGMarketsTrading Platform Overview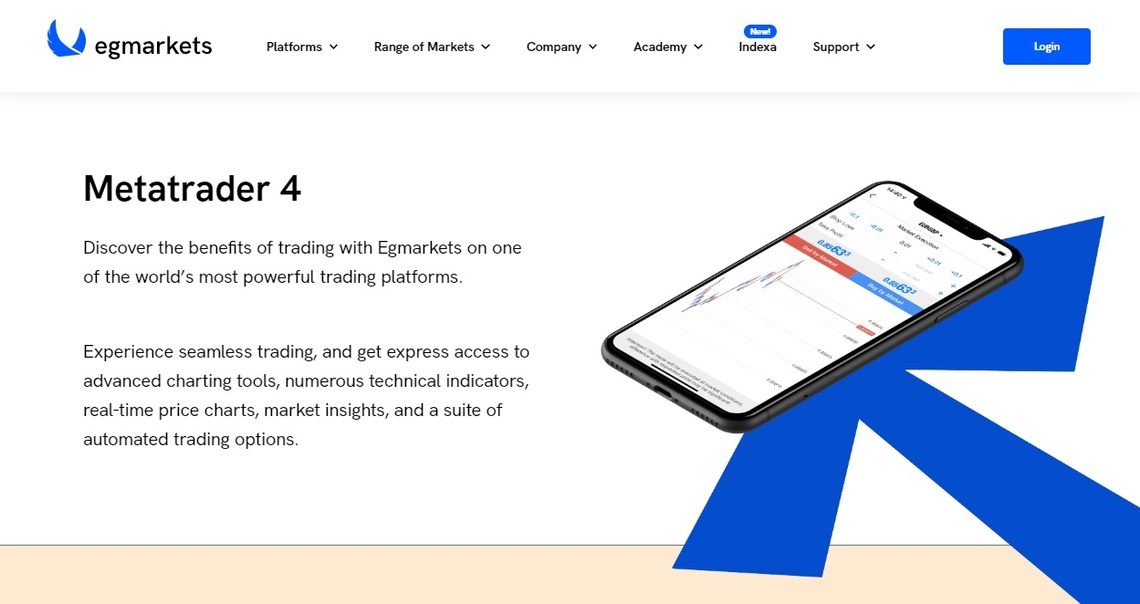 EGMarkets says it offers several trading platforms, MetaTrader4, which is the industry standard in the world market, and two proprietary traders, Copytrader and Eagletrader which it says will be coming soon. We have not been able to see proprietary trading platforms, but we are familiar with MT4. 
MT4 is one of the best forex platforms, next to MT5. What sets MT4 apart and makes it a favorite among traders around the world is its stability and a huge range of advanced features such as automated trading and analytical tools, reliable indicators, and good charting tools. We would always recommend a broker that owns MT4 or MT5, except in this case. 
Due to the unregulated nature of the scam broker, we cannot recommend you invest with this company, although it offers a good trading platform. The platform will mean nothing to you here because EGMarkets is a firm that will not allow you to withdraw money from your trading account.
Deposits and Withdrawals Methods
EGMarkets provides almost no information regarding depositing and withdrawing funds from a trading account. The information we have is as follows. Apparently, a classic account with this broker has a minimum deposit of $0, which is a favorable condition. 
But to start trading you need to deposit 250 dollars, which is a lot when we know that there are regulated brokers in the market whose minimum deposit for a micro account is 5 to 10 dollars. 
Financing methods are unknown, the only thing EGMmarks says is that multiple financing options are accepted. There is a lack of information about both withdrawals and fees that the broker is likely to charge. 
The problem is that this would-be broker does not publish any real documentation regarding this part of the broker-dealer business. 
Normally, this information would have to be transparent and clear, so that traders in that segment could also assess whether they want to do business with a specific broker or not. 
Since EGMarkets is an unregulated company, there is no one to impose these requirements, so the broker can do whatever he wants.
How Is Fraud Set Up?
The scam is set up so that clients are left without as much money as possible in the shortest possible time. 
This is how EGMarkets runs its scam. After he presents himself through the website as a broker with many years of award-winning business and thereby manipulates potential traders, all that remains is for new traders to register and pay a deposit, which is not small.
Once traders make a deposit, fraudsters will try to manipulatively motivate them to deposit more funds, and then when requesting a withdrawal, the trader will discover unrealistic conditions imposed by the company, which are a condition for the withdrawal request. 
Once a company has run enough scams and is blacklisted by regulatory bodies, the website will likely be shut down and the company will later re-emerge under a different name and try to run its scam again.
EGMarketsSummary
EGMarkets is clearly a scam broker, but we have to give them credit for trying so hard to look like a legitimate business. The bogus broker used a lot of manipulative techniques to attract customers. 
From false regulation and membership of a private organization to false awards for doing business on the market. In addition, they tried to attract users with an excellent trading platform. 
We hope that EGMarkets did not leave a lot of traders behind as victims of its fraud, and we also hope that we informed you in time about the fraud that is happening. 
Do not open an account with this broker as it is just a waste of time and money for any trader who does business with EGMarkets scam.
FAQs About EGMarkets Broker
Is EGMarkets a Regulated Broker?

EGMarkets is not a regulated broker, although it presents itself as such on its website.
Is My Money Safe with EGMarkets?

Your money is not safe with EGMarkets broker, as this broker is not regulated by local regulatory bodies.
Does EGMarkets Offer Demo Account?

EGMarkets offers a Demo Account to its clients.