July 23, 2023
Reading Time:
4
min
EndoTech Review: All you need to know about this broker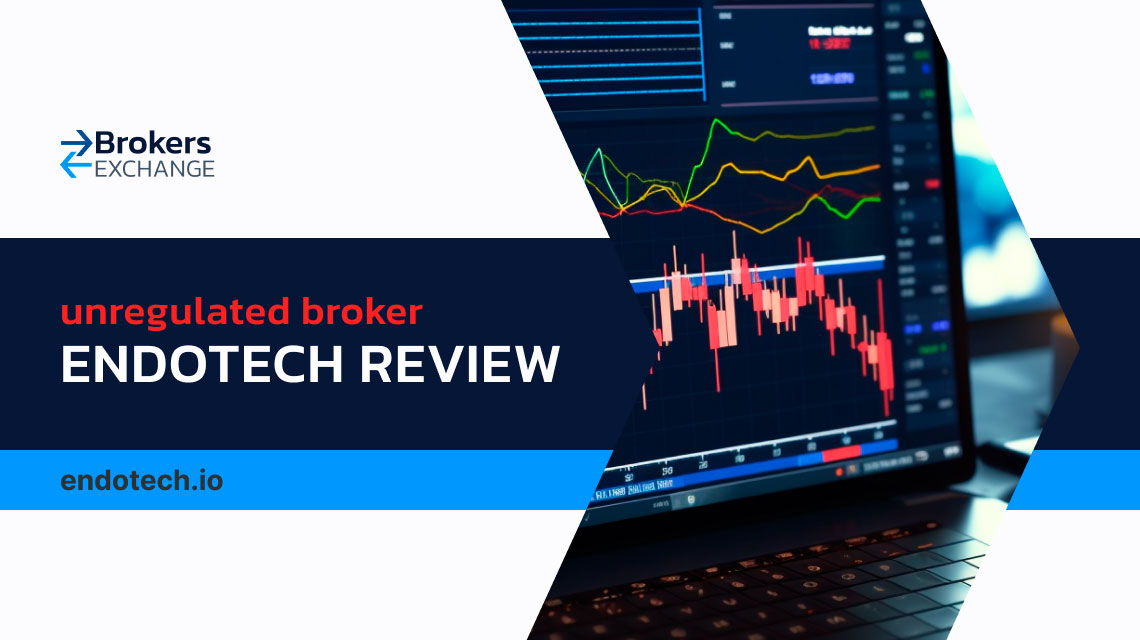 In today's hectic world of trading, finding a reliable broker can be quite a hard task. After All, there is nothing more important than ensuring the safety of your funds. 
In this EndoTech review, we will assess its regulations, safety, platforms, and more, to provide you with a good understanding of whether this broker should be your choice.
| | |
| --- | --- |
| Company | EndoTech Ltd |
| Regulation | Unlicensed Forex Provider / No Regulation |
| Warning | CNMV, FI, FSMA |
| Website | endotech.io |
| Address | Israel |
| Email | [email protected] |
| Phone | N/A |
| Minimum Deposit | $50,000 |
| Leverage | N/A |
| Bonuses | N/A |
EndoTech Regulation and Fund Security
The most important part of assessing a broker is whether or not they are regulated. In terms of regulation, EndoTech is not the one you want. Furthermore, this broker operates offshore, which is never trustworthy. This means they are not allowed to operate on onshore domains, and they certainly are. The broker is also very secretive, providing us with as minimal information as possible, they do not provide an address, and they do not have a license or a phone number for that matter.
EndoTech has been flagged as a fraud by three European regulators (CNMV, FI, FSMA). The regulator's response was likely spurred by numerous client complaints. EndoTech does not have permits to operate in any of the countries it operates in and has been defrauding people from all over the world.
Trading Platform Overview
EndoTrade does not offer a very known platform such as MT4 or MT5. What's more, on their website they do not offer almost any information about the platform they provide. They are mostly focused on what you can trade with but fail to provide information on the single most important thing, the software.
This lack of information is most likely a cover-up for the negative aspects of the platform. Offshore and scam brokers like to lure you into investing before you even know anything about the company, its tools, etc. So this is standard practice for scammers.
The broker states that their platform uses AI and that they provide scalable quantitative trading. Using words like "scalable" and "quantitative," they sound more persuasive and like they are professionals. They also provide an algorithmic trading academy, where they provide video classes about trading and more.
And if you are wondering, EndoTech does not provide a free Demo account but claims that they want to teach people to trade. This makes absolutely no sense since Demo accounts are meant for new traders to experience the platform and get acquainted with trading before investing. This lack of a demo account only serves as more proof that this company's intentions are indeed fraudulent.
Account Types Available
EndoTech provides 3 different account types:
Retail

VIP Retail

Institutional
The cheapest account is Retail, starting at the unreasonable price of $50,000 and the Institutional account requires a whooping $125,000.No reliable and regulated broker would ask for such a high minimal deposit. 
The account's commodities differ according to price, the more you pay the more is available to you, allegedly. The accounts also have different subscription and performance fees. Once again., typically for offshore brokers, there is not a lot of information and what they offer for the insane amount of money they request.
| | | | | | | | |
| --- | --- | --- | --- | --- | --- | --- | --- |
| Broker | EndoTech | FXTM | OctaFX | FPMarkets | XM Broker | HFM | FBS Broker |
| Minimum Deposit |   $50,000 | $10 | $100 | $100 | $5 | $5 | $100 |
EndoTech Deposit and Withdrawal
Unlike most other brokers, EndoTechs website does not even have a dedicated part for deposits and withdrawals. There are several ways to make a deposit. You can choose a bank transfer, a credit card transfer, or a crypto transfer from another wallet. (Binance)
Clients of EndoTech have reported difficulties with the withdrawal procedure. Some claim that the waiting period is longer than a year. Since 2018, no institutional pricing plan investors have been able to withdraw their funds. This is a clear sign of fraud, wait period should not even exist, and even if it does it can not exceed 1-2 days at the most.
How the Scheme Was Put Into Practice
Most scammers orchestrate their frauds in similar ways. Marketing is one of the best ways to lure potential victims to invest and then defraud them. EndoTech is very present on social media (Facebook, Instagram, YouTube, Twitter, etc.)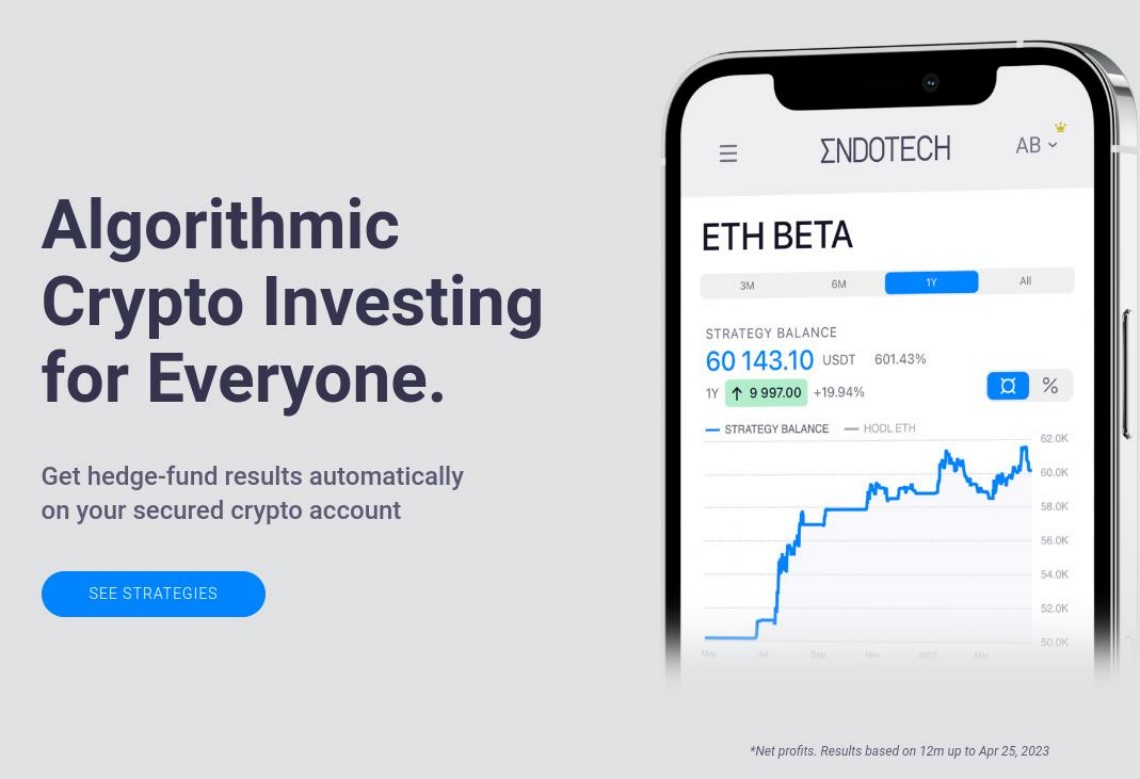 They use a pyramid-like scheme -the broker takes your money and gives it to new traders. It is very easy to get scammed by platforms like EndoTech because they make you believe that they are thought through and trustworthy, so do not be ashamed if you fall victim to fraud. 
To prevent further damage and more people getting scammed, you should report the broker to the appropriate authorities.
The Leading Forex Brokers
Yes, once again, we found another scammer in the sea of online trading, but that doesn't mean that all brokers are necessarily scammers. There are numerous trustworthy, reliable, and regulated brokers that you can choose from. 
To guide you in the right direction, below we will provide a list of some of the most reputable brokers you can choose from.
| | | | | |
| --- | --- | --- | --- | --- |
| Broker | Country | Rating | Min. Deposit | Website |
| FXTM Broker | Cyprus, UK, Mauritius | 4.5 | $10 | Forextime.Com |
| OtaFX Broker | Cyprus, SVG | 4.4 | $100 | OctaFX.Com |
| FP Markets Broker | Australia, Cyprus | 4.7 | $100 | FpMarkets.Com |
| XM Broker | Cyprus, Belize, Australia | 4.7 | $5 | XM.Com |
| HFM HF Markets Broker | Cyprus, UK, South Africa, UAE, Kenya | 4.3 | $5 | HFM.Com |
| FBS Broker | Cyprus, Belize, Marshall Islands | 4.85 | $100 | FBS.Com |
These brokers are the reason why we believe trading can be profitable but also reliable and safe! Always choose your broker wisely.
EndoTech Summary 
To summarize, EndoTech should not, under any circumstances be trusted! They are on the hunt for your money and are as clear as day a fraud. Always check a broker's reliability and regulation, and look for clues that suggest they may be a fraud.
This article serves as a lesson that you should always investigate before taking action, because especially in the world of trading, these fast actions may have really bad consequences. We wish you profitable and safe trading!
FAQ Section
Is It Safe to Use EndoTech for Trading?
No! It is never safe to use unregulated and offshore brokers, your money is always vulnerable to fraud with these types of brokers.
Does EndoTech Offer a Demo Account?
No, EndoTech doesn't offer a free demo account, the company only offers strategies and pricing plans.
What Is The Funding Method of EndoTech?
You can invest using debit/credit card, bank transfer, and crypto wallet.