December 07, 2022
Reading Time:
4
min
EvoCapitals Review – Facts About EvoCapitals.Vip Broker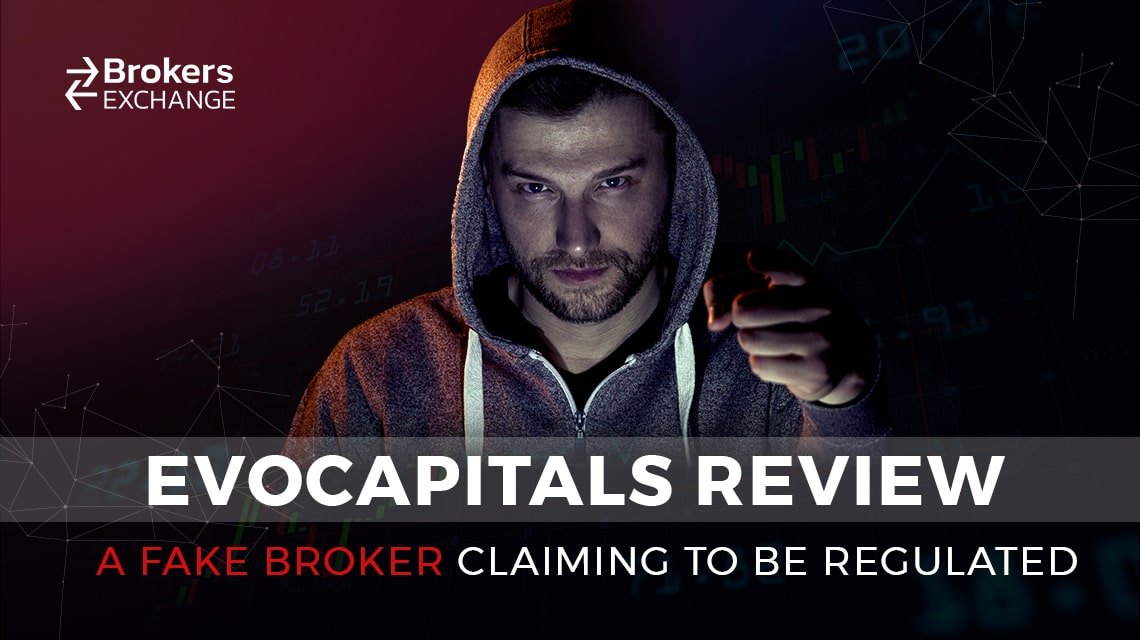 EvoCapitals website looks professional and assures its customers that it is an authorized and licensed Forex and CFD broker in the United States, it is still just another scam broker that will take money out of its customers' pockets. 
When we delved into what is hidden behind the false representation of EvoCapitals, we discovered that there are a number of illogicalities, both in the legal regulation of the company and in its business conditions. 
In addition to the possibility that traders who invest in Evo Capitals will run out of money, they also put their personal information at risk. That is why we warn you not to do business with this broker. For more information, read the EvoCapitals review to the end.
| | |
| --- | --- |
| Company | EvoCapitals |
| Website | Evo-Capitals.Vip |
| Address | 3 Phillip St, Singapore 048693 |
| Email | [email protected] |
| Phone | N/A |
| Minimum Deposit | 250$ |
| Leverage | 1:200 |
| Bonuses | Yes |
| Regulation | Unregulated |
| Warning | No |
Regulation and Fund Security at EvoCapitals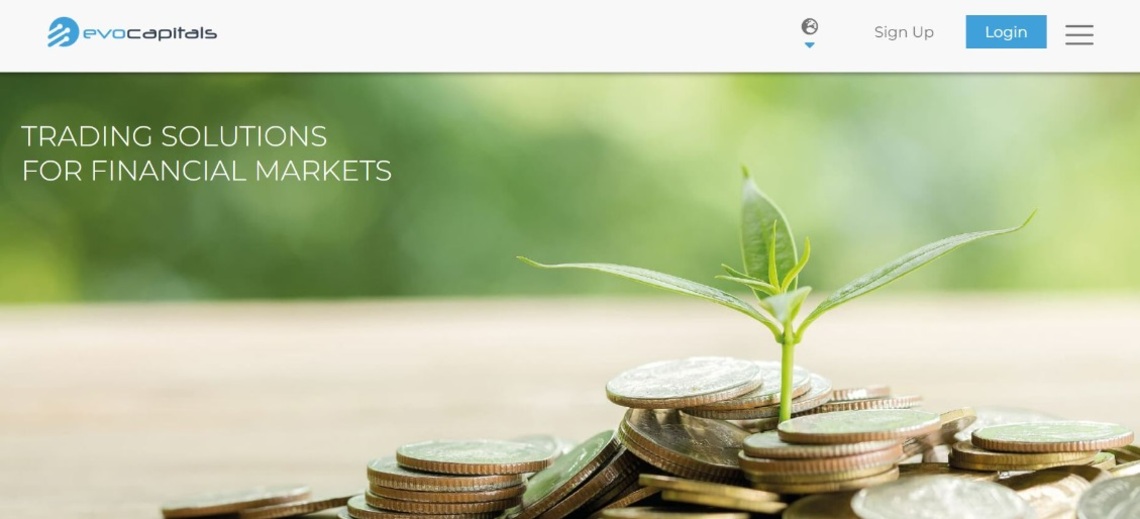 The first information we found through research is the following. EvoCapitals claims to be based in Singapore and registered as a broker-dealer with the United States Securities and Exchange Commission (SEC) and the Financial Industry Regulatory Authority (FINRA). 
All forex brokers in the United States must be licensed by the Commodity Futures Trading Commission (CFTC) and must be accepted as members of the National Futures Associaton (NFA), but EvoCapitals does not meet these requirements. EvoCapitals LLC or LoyalTech LTD are not listed in the NFA and CFTC registries. 
By the way, LoyalTech LTD is another entity introduced in the terms and conditions section of the site, which is supposed to be the name under which EvoCapitals is registered. We did not find EvoCapitals at the Monetary Authority of Singapore (MAS), even though there is information on the website that the company's headquarters are there. 
You will also receive a warning from the Internet browser when you try to register. The site EvoCapitals lists an invalid certificate for platform.evocapitals.com. We can safely conclude that EvoCapitals is not a regulated company, and thus it is not safe for trading funds or personal data.
Trading Software Available at EvoCapitals
The trading platform that EvoCapitals offers its traders is a very simplified web trader. As far as we could judge, this trading platform seems quite unstable. In addition, it does not have a large selection of additional tools and options that make trading easier for users. 
This web-based trading platform is far from industry standards such as MetaTrader4 and MetaTrader5, which are the leading forex trading platforms, and traders choose them for their great stability and the many available features they offer. 
Among other things, since we have come to the conclusion that EvoCapitals is not a safe broker, even if it offers these world standards, the risk to the money and personal data of users is too great.
Deposit and Withdrawal Methods
On the site, we have found the following information about deposits and withdrawals that are most relevant to merchants. The minimum deposit is $250. Every cent given to EvoCapitals is certainly a cent thrown away. 
But this minimum required by the company is high especially when we consider that regulated companies offer micro accounts to traders with an investment of $10. The methods of financing are credit and debit cards and the cryptocurrency Bitcoin. 
If you are already a user registered with EvoCapitals, we hope that you made payments via VISA or Mastercard cards, because they provide you with the possibility of withdrawal up to 540 days after payment. If you paid with cryptocurrency, you will have a much harder time getting your money back. 
Withdrawal methods and conditions are not highlighted on the site. EvoCapitals hides this information. The only thing it says is that you can make a withdrawal request for any amount and that there are no withdrawal fees. 
The fees that are exorbitant at EvoCapitals and would turn off any trader who got hold of this information are another big red flag. If the client registers an account but does not trade immediately, the fee is 30 percent of the deposit, which in this case is $80. 
Also, the inactivity fee is $30 per month, which is up to 5 times more than other brokers. Any investment with EvoCalitals is too expensive because you will hardly get your money back.
EvoCapitals Offers Bonuses and Promotions
EvoCapitals offers bonuses and promotions only to registered clients. Promotional offers are limited in time. Customers can choose one of the hot offers or choose any permanent offer. Combinations of promotions are also available. 
In the bonus conditions, EvoCapitals says that the company itself chooses which clients to offer a certain type of bonus. Also, the bonus cannot be transferred to another account. 
The bonus is always determined by the currency that the client already uses in the account, and the promotional offer may be canceled if the customer does not meet the terms and conditions. 
Acceptance of the bonus brings restrictions on withdrawals from the trading account until the conditions for the withdrawal request are met. Essentially, EvoCapital blatantly manipulates its users with bonuses and promotions.
How the Fraud Was Carried Out
The fraud carried out by EvoCapital is no different from the scams carried out by other scam brokers. Serving manipulative content to the site, whose role is to attract as many traders as possible, serves the company to carry out the fraud more quickly. 
After reaching a sufficient number of investments, EvoCapitals will do everything possible to disable the withdrawal request for users. This will buy them time to carry out more scams. Avoid this scammer and don't fall for the offers you are supposed to get at EvoCapitals.
EvoCapitals Summary
After our research, we cannot recommend EvoCapitals broker to you at all. This company is too much of a risk for your money and your personal information. This is just another unscrupulous broker. 
But there are more and more of them on the market so if you want to avoid losing all of your money to an investment scam, trade with verified brokers, or thoroughly research brokers where you see potential. 
We certainly hope it won't be EvoCapitals, because in that case your pocket will be kept safe, and your personal data can be misused.
FAQs About EvoCapitals Broker
Is EvoCapitals a Regulated Broker?

EvoCapitals is not a regulated broker.
Is My Money Safe at EvoCapitals?

Your money is not safe with Evo Capitals, as it is an unregulated company.
What Is The Minimum Deposit at EvoCapitals?

The minimum deposit that Evo Capitals requires from its clients is $250.