March 23, 2023
Reading Time:
4
min
Finaguide Review: Who Is Behind This Scam Broker?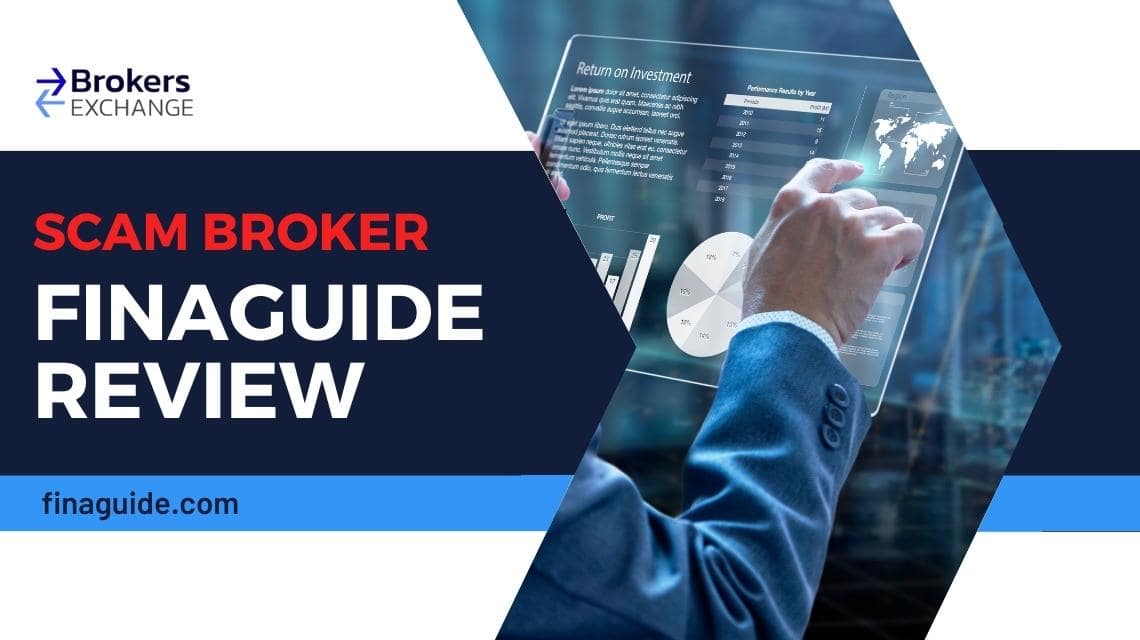 Finaguide review is about a scam broker. Even at the first glance at their website, you can notice that it doesn't look very convincing. Thorough research and investigations only confirmed our presumptions.
For every participant in the Forex market, it's essential to know what common tricks scammers perform. Financial swindlers are around us, and we need to be aware of that. 
That's why you should use the services of brokers that have a long track record, and experience on the market. We have listed, at the end of this article, several credible firms.
Company

Finaguide

Website
Finaguide.Com
Address

Hong Kong

Email
[email protected]
Phone

+

18009516353

Minimum Deposit

2,500 USD

Leverage

1:400

Bonuses

Not available

Regulation

Unregulated

Warning

FINACOM (Hong Kong)
Licensing and Security of Finaguide
Finaguide broker is owned by Finaguide Ltd, registered in Hong Kong. However, the company number they display belongs to Finaguide Limited, registered in Saint Vincent and the Grenadines.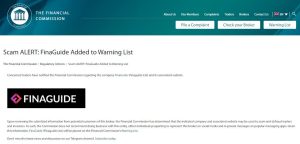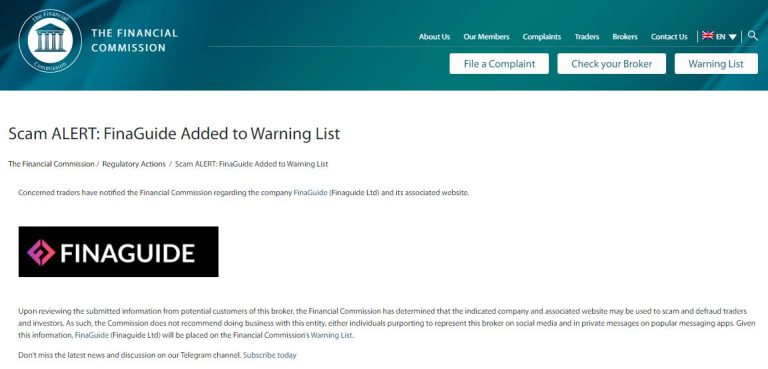 There is a reason why this country has turned into such a popular location among scammers – the local financial authority only regulates the banking sector, and does not monitor the activities of forex brokers, or impose any laws in the sphere of trading. 
Everything you have to do to start offering such complex services from St. Vincent and the Grenadines is to register a company. They would not have to meet any requirements, follow specific laws, or be held accountable for their actions.
Long story short, SVG doesn't regulate Forex and CFD trading, and SFC of Hong Kong has never heard of Finaguide Ltd. Therefore, the broker has no valid license and operates illicitly.
Finally, the broker onboards residents in the EEA zone without complying with ESMA rules in terms of leverage cap. As per the MiFID II directive, leverage cannot exceed 1:30 for retail traders. Meanwhile, this trading intermediary offers up to 1:400, exposing your funds to risk.
Also, the respected regulator called FINACOM has received dozens of complaints regarding the Finaguide scam and issued a warning.
Finaguide
Trading Platform Overview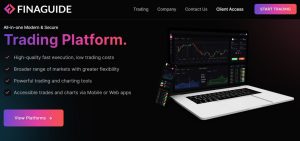 Finaguide supposedly offered an "advanced platform with powerful trading features and charting tools" – available as a desktop app, and in a web version. However, we were not allowed to open an account with the broker to try out that incredible platform without a referral code.
You should go with trading providers that use MetaTrader 4 and MetaTrader 5. We have several names for you, at the end of this article.
MT 4 and MT 5 are industry standards, and both platforms have a wide range of trading features, support advanced trading strategies, and are fully customizable. Investors can enjoy many technical indicators, social trading, and EAs.
MetaQuotes states the older software is a product of its time and is too limited with its 32-bit architecture. On the contrary, MT5 has a modern, 64-bit architecture. This has allowed its developers to introduce an increased number of features – there are over twice as many timeframes as the older platform. 
MetaTrader 5 is the dominant PC trading platform nowadays. This is for many reasons – the platform packs many cutting-edge features and is at the forefront of innovation efforts. However, it has the advantage of being incredibly easy to use as well, with a client-friendly and comprehensive interface.
Finaguide Account Types 
If you're still interested, which is questionable at this point, let's take a look at Finaguide account types.
Beginner – $2,500

Standard – $5,000

Intermediate – $25,000

Advanced – $50,000

Integral – $100,000

VIP – $250,000
The minimum deposit stands at a whopping $2,500, which is ten times more than the industry average and about 100 times more than what legit brokers request. 
The Intermediate account brings an Islamic swap-free option, while higher accounts enable access to exclusive events and more market education.
Depositing $2,500 is absurd when the broker is unlicensed. It's a waste of money.
Deposits and Withdrawals Methods
Without an account, we could not deposit or ever establish which deposit methods Finaguide offers. We strongly advise you to not deposit money with such anonymous unregulated brokers under any circumstances. However, if you already have, look into chargeback options as soon as possible – if you have used Visa or MasterCard to deposit, you would be able to get a chargeback within 540 days of the payments.
Don't consider just asking the broker itself for a refund, or filing a complaint with it. Firstly, such pursuits will probably be ignored by the broker. Secondly, if you file a complaint and then try to spread the word about the scammers' activities, you might be prosecuted.
How Is Fraud Set Up?
This well-organized scheme is being operated by showing Finaguide's ads on social media, Youtube, Google, and wherever they can think of. They are pushy, and they are promising an easy life. All you have to do is to leave your phone number. After that, they will call you constantly until you agree to deposit your money. Once you make a first deposit, which is a whopping amount of 2500$, they will push you to invest more, and more.
Once their fraud is exposed, they will just think of a new name, set up a new website, and start their operation from the beginning. These kinds of investment scams will never disappear because they will always find naive people to scam them. You shouldn't be one of them, and instead, you should choose one of the best broker companies we've listed.
Finaguide
Summary
Finaguide is allegedly a Hong Kong-based company. However, the company number they display belongs to Finaguide Limited, registered in Saint Vincent and the Grenadines. When we started digging into this broker company, inconsistencies and lies started piling up. 
They are unauthorized for the activities they are performing, which means that you can't take any legal action against them. That's especially risky when you have a 2500$ minimum deposit amount. These anonymous people are fraudsters and they will steal your money in a blink of an eye! Do not choose them as your broker.
FAQs About
Finaguide
Broker
Is Finaguide a Regulated Broker?
Finaguide is not regulated. They are deceiving people into believing they are.
Is My Money Safe with Finaguide?
There is no unsafer place for your money than Finaguide. They are operating illegally!
Does IntraO Offer Demo Finaguide?
The broker site doesn't mention a risk-free account. All of this indicates that you need to pay before gaining access to any features.