November 18, 2023
Reading Time:
4
min
Finviz Review: A Great Choice for Traders and Investors of All Kinds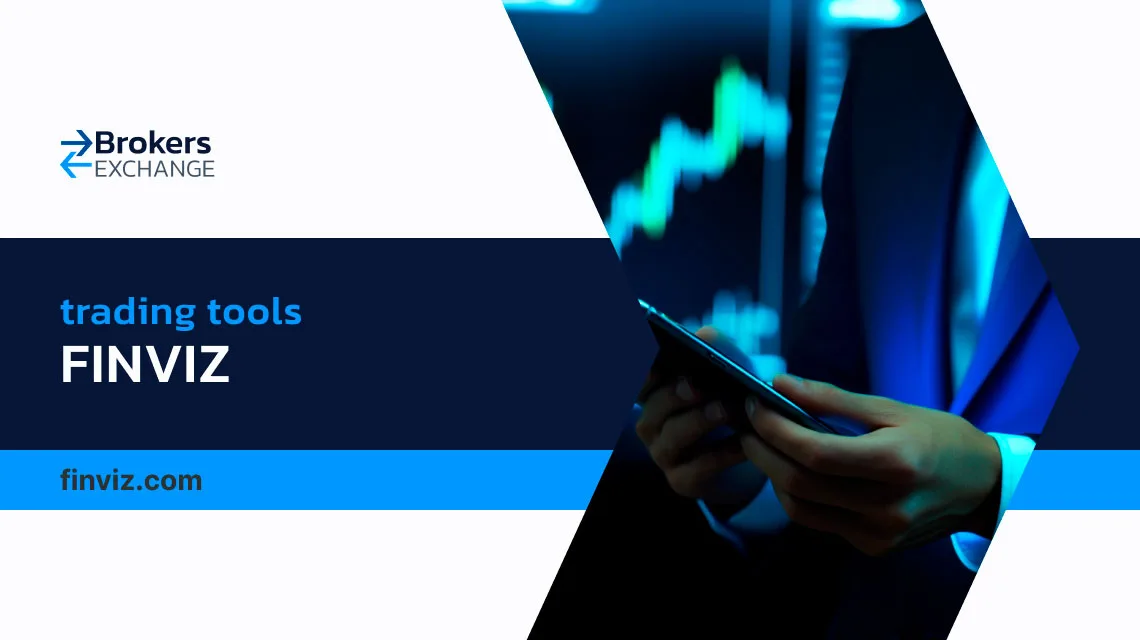 With the help of the research for our Finviz review, you can learn everything about the company in a couple of minutes. For a reasonable price, Finviz Elite offers backtesting, interactive charting, and real-time data. 
You can enjoy this company for free as a registered user and have access to limited features and it's especially suitable for beginners. Keep reading to learn more and make sure to check out UltraAlgo before you leave. 
About Finviz
Finviz is a privately held company based in New York that offers financial visualization tools for the stock market, stock research, and stock screening. Finviz, aimed at both individual and institutional investors, lets users search for equities and track stocks as they move. Many financial instruments are available, including Finviz Forex, futures, and crypto. 
With Finviz's premium service, you may backtest up to 24 years' worth of various combinations of 102 technical indicators and receive real-time market data. Our Finviz review indicates a great free tool with integrated Finviz chart pattern identification, quick stock screening, and useful heat maps. 
With an annual subscription fee of just $299, Finviz Elite offers interactive graphing, backtesting, and real-time data at an amazing value. Another affordable option you can consider is FX Blue, a free platform that accepts multiple trading platforms and brokers. 
Company Type
Trading Tool
Legal name
Finviz
Regulation
Not expected
Registered in
N/A
Established
2007
Website
finviz.com
Financial Authorities Warnings
Contacts
Fees

$39.99/month
$299.50/annual

If Active on Social Media:
No
Investor Protection:
No
Activity areas
United States, Canada, Thailand, India, Israel
Main threats
May Seem Difficult to Beginners
Main perks
Affordable, Reliable
Finviz Features
As soon as you log into Finviz, you will notice an odd-looking website that is very easy to use. On your dashboard, you will be able to see updated news, insider trades, and daily market performance. Stock movements can easily be managed with heat maps, which is another great feature. 
The Finviz stock screener is something everyone is talking about. It can sort through more than 8,500 equities and ETFs. Specific chart-based signals, such as new highs, lows, oversold situations, analyst upgrades, insider purchasing, and chart patterns like double tops and head & shoulders, may all be filtered using the platform.
Finviz Plans
The Elite plan and the finviz.com free plan are the only plans offered. Payment can be made monthly or as a one-time payment. Many features aren't available to Free plan users, however, it's recommended to test them out. 
It's important to note that the free plan has ads so it could be a little overwhelming like watching a good YouTube video and then the ad just pops up. If you decide to like Finviz in the end, you can subscribe to the Elite plan and that is when you'll see what the company is about.
With Finiz Elite, you can enjoy real-time data, correlation charts, backtesting abilities, fundamental charts, and customizable alerts. Exporting your screener results and accessing up to eight years of financial statements has never been easier with Finviz. And finally, the cost is $39.99/month or a one-time payment of $299.50($24.96/mo) on an annual plan.
Traders Share Their Experiences
We were surprised to see such a low rating of 3.3 stars on Trustpilot when we looked up Finviz. Almost half of the total 15 people who commented are all 1-star and 2-star reviews. Some traders say that the company failed to cancel the membership and almost every bad comment indicates membership renewal issues. 
On Quora, things are completely on the contrary and traders say how a refund was provided when he forgot to cancel the membership. Others praise the customer service and the Finviz stock screener. 
There are mixed feelings about the company across the two platforms so it's difficult to rely on reviews. Overall though, it appears that some people just received their refunds while others didn't. 
Payment Options
The only accepted payment methods are credit/debit cards including Visa, Mastercard, AMEX, and as an alternative PayPal. You can cancel at any time and you will not be charged a fee. The license you subscribe to is single-user so it's possible it won't work on some devices.
You can save $174.50 if you choose the annual plan, which is quite a deal. The best part is that you can even try the Elite plan technically for free because If you are not satisfied, you can receive a full refund within the first 30 days of subscribing to the plan. 
Weighing the Pros and Cons
Pros
Cons

67 Stock Metrics

Amazing Stock Screener

Intraday Data

Good Insider News Service

33 Chart Patterns

Backtesting With 102 Chart Patterns

Fast Heatmaps 

Elite Backtesting Could Be More Flexible

21 Chart Indicators

No Mobile App 

Little Difficult to Navigate
Can I Make Money While Trading Online?
If you have the right strategy, proper education, and helpful tools like screeners, charts, AI-powered tools, and similar, you can start trading profitably in no time. While it does seem like it's an easy thing, it requires much time and dedication, and especially patience. Never invest an amount you are not prepared to lose and when you lose, don't give up. 
Making informed decisions is crucial but it can sometimes be a hassle. That is why with AI.F, forget about being indecisive because it will decide for you. While processing billions of data points, including past statistics, indicators, and current market news, AI.F will make insightful recommendations on whether to buy or sell. 
There are even more features available and you can see for yourself by visiting AI.F. With a 14-day free trial, you can enjoy the analysis bot completely hassle-free. Make use of this amazing opportunity to elevate your trading skills and start a profitable trading journey! 
FAQ Section
Is Finviz a Reliable Source?
Finviz is a trustworthy resource for traders. They are a really good, easy-to-use stock screener for trading.
Is Paying for Finviz Worth It?
Finviz Elite is worthwhile because it makes it easier to spot trading opportunities rapidly thanks to its pattern detection and real-time stock market representations.
Is Finviz Data Real-Time?
There is a 15-minute delay for Nasdaq and a 20-minute delay for NYSE, Finviz Futures, and Amex. With Finviz Elite, you can view real-time stock quotes with a refresh rate of a few seconds.