March 10, 2023
Reading Time:
3
min
HighTrustCapital Review: Stay Away From This Scam Broker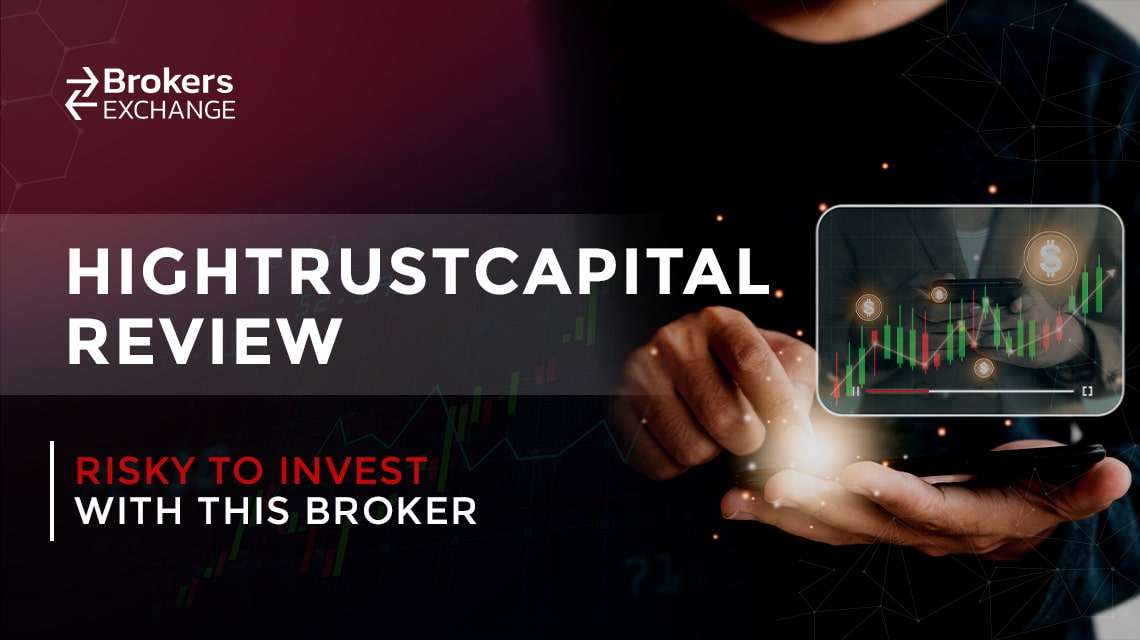 HighTrustCapital Review, Are you happy to start trading forex, commodities, shares, and cryptocurrency with the phony website here? You should check this HighTrustCapital review before you make any decision. Let's dive into more valuable details down below!
| | |
| --- | --- |
| Company | Moon Media LLC |
| Website | HightrustCapital.Com |
| Address | N/A |
| Email | [email protected] |
| Phone | N/A |
| Minimum Deposit | N/A |
| Leverage | 1:33 |
| Bonuses | No |
| Regulation | No |
| Warning | No |
How Are You Protected at HighTrustCapital?
It is vitally important to check the license and regulation of any particular broker. HighTrustCapital's web page looks to be entirely anonymous. Another thing to think about is that it has a bizarre company name – Moon Media LLC. Even worse, there is no business data anywhere in the presentation. 
Yet, we have no clue where Moon Media LLC may be really located. The same goes for who the true owners may be. There is no real address, phone number, or anything about authorization. This is a clear indicator that we are dealing with a big trading scam.
Note: There are some businesses that market systems—signal sellers or bots—and often sell unsafe things that do not yield any results. These scammy web pages often prey on new traders on many venues or forums. Beware of this!
HighTrustCapital Trading Software Overview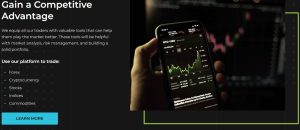 HighTrustCapital kept promising terrific trading software on its site. Regardless, when the time for results came, it unsurprisingly failed. They have a superficial web trading platform with limited features and tools. This is far away from the promised software facilitated by the broker scam.
Always look for legit brokers that can offer you the best software in MT4 & 5. Likewise, never forget that licensed status is critical.
Note: Apart from its avant-garde PC version, MetaTrader5 is available as a web venue too. It is accessible from any browser. There is even a mobile application for the platform, available for Android devices. Sadly, there's nothing for iOS yet. 
Deposit and Withdrawal Methods
HighTrustCapital argues that you can deposit funds with bank wire transfers and credit cards. Nevertheless, it can only be done via a third-party platform PayPound. Right now, credit card payments are not accepted. In addition, bear in mind that it is pretty expected for scam sites to insist that you make your deposit in crypto assets. 
What if something goes wrong with the traditional way of payment? In that case, you will still have a chance to recover your stolen funds. You could file for a chargeback at the card issuing organization. If you are trading with anonymous scammers like HighTrustCapital, you should do that immediately.
Tip: It's wise to leave negative HighTrustCapital reviews online. This stops the spread of brokers involved in fraudulent trading activities. Also, seeing complaints about the broker helps narrow the list of cyber fraud targets.
How is the Fraud Performed?
Bogus offshore forex brokers work in many ways. The truth is, you will see a number of withdrawal complaints and issues. Aside from that, there are abnormal fees. Keep in mind that there are incredibly high fees, that go above 20%. Those fees will be called withdrawal processing fees most of the time.
Also, there's always some type of profit fee. Fraudulent sites will want you to pay these in advance before even initiating any withdrawal request.
Also, they almost always promise unreasonable assured returns. This one is another famous scam technique that you should be mindful of. Fraudsters will always promise you enormous profits. Be aware that trading with highly leveraged instruments bears considerable risks. Any broker scam will try to persuade you that your returns are guaranteed.
Stay with brokers regulated in the EU, the US, the United Kingdom, and Australia. These need to post a warning about the percentage of people who lose cash on their platforms. This truly goes without saying! 
HighTrustCapital Summary
Hopefully, this HighTrustCapital review provided some kind of value to you. We have the purpose of saving as many traders from losing their funds.
HighTrustCapital broker doesn't have any regulation, and their platform is poor. Moreover, the address is completely nonexistent too. The payment processor is poor as well. Finally, there are many complaints and negative reviews about this company. Stay away from it. 
Always inspect the data of all the FX businesses carefully. Do this before you conclude any transaction. After all, we hope that our HighTrustCapital review really was informative.
FAQs About
HighTrustCapital
Broker
Is My Money Safe with HighTrustCapital?
Due to numerous complaints about this firm, your money will never be safe with HighTrustCapital.
Is HighTrustCapital Legitimate Broker?
The HighTrustCapital broker doesn't have any license. They are just another trading scam.
What is HighTrustCapital Leverage?
Speaking of HighTrustCapital broker leverage, it is 1:33. This is rather conservative.