July 28, 2023
Reading Time:
5
min
HotcapitalStox Review: We Will Bring You the Whole Truth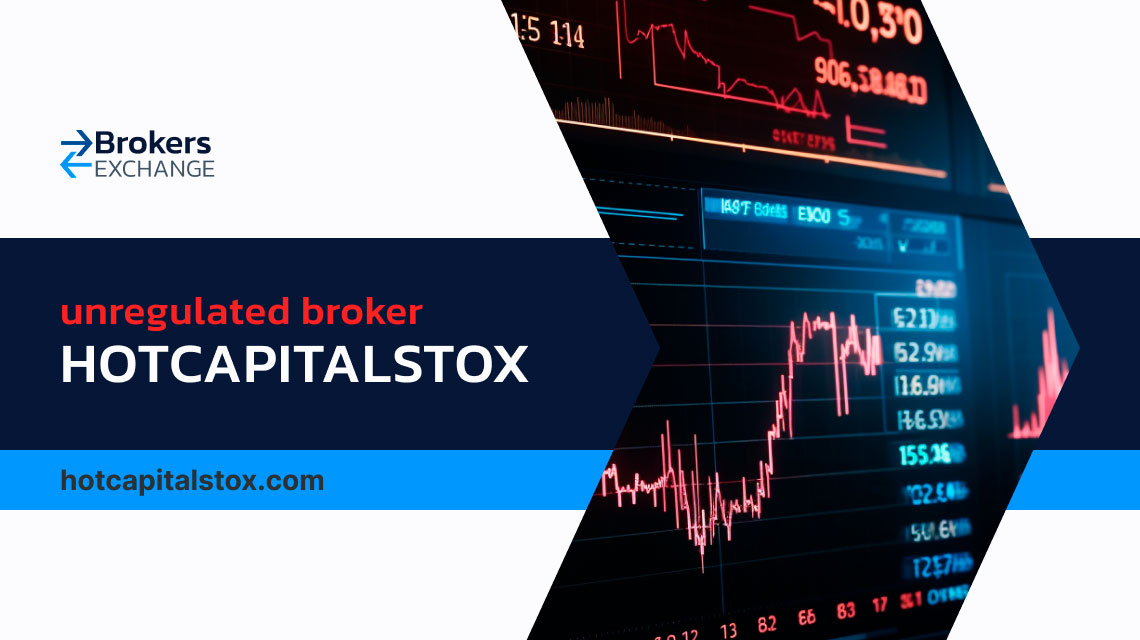 Hotcapital Stox popped up on our scam radar some time ago, so we decided to take a closer look. After hours of research and countless red flags later, we concluded we were dealing with a scammer.
We compiled everything we found in this HotcapitalStox Review for your convenience. Here, you will find all the information you need about their license status, trading environment, and other valuable details.
| | | |
| --- | --- | --- |
| | Broker name | Reliable Broker Must Have |
| Legal name: | Hotcapital Stox Group Limited | Transparently displayed in the disclaimer or legal documents |
| Regulation: | Unregulated | Within your legal jurisdiction – local regulator |
| Registered in: | UK (allegedly) | Your country or the country whose license applies in your legal jurisdiction  |
| Established: | N/A | The older the domain – the higher the possibility the company is trustworthy |
| Website: | hotcapitalstox.com | Domain should be from local or international zones, no .xyz, etc. |
| Financial Authorities Warnings: | No | None |
| Contacts: | Email: [email protected] | Phone, email, social media, web form |
| Is withdrawal possible: | No | Yes |
| Fees: | Hidden fees | Transparent fees – list of spread and commissions |
| If Active on Social Media: | No | Often present on social media |
| Investor Protection: | No | Compensation fund |
Regulation Info
We are starting this review with the most crucial item on the shopping list – a trading license. Every legitimate broker must have one and you should stay away from those who do not.
At first, you might be tricked into believing Hotcapital Stox is legit, but you uncover the truth as soon as you scratch the surface. The broker claims to be from the UK, and they explicitly say they are regulated. This information is easily verifiable, and you should always do your check rather than take a broker for its word.
Being a UK-based broker, Hotcapital Stox must have an FCA license, which it does not. The FCA register is open to the public, and you can type a broker's name and find out if they are licensed or not. When we did this for Hotcapital Stox, we did not find them in the register, meaning they are NOT regulated.
Regulators like those from Greece, Slovakia, the United Kingdom, the United States, and Spain work hard to provide traders with a safe trading environment. If a broker does not have a license issued by them, and Hotcapital Stox does not, you cannot trust them and should avoid them at all costs!
HotcapitalStox Profile
HotcapitalStox uses many tactics to lure in new victims. The first appealing thing is their trading software. The broker offers two options – MetaTrader 4 and HotcapitalStox WebTrader.
The main selling point of the two is MT4. It is a world-class trading platform, beloved in the trading community due to its 30+ advanced tools and user-friendly interface. You can use it for trading on your PC and phone, allowing you to take trading even on the road.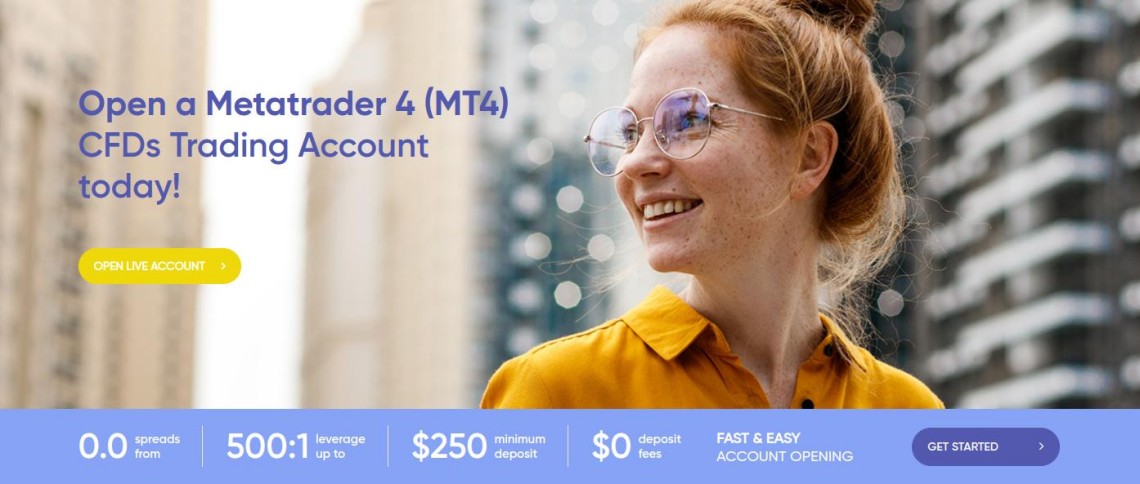 The other platform is a proprietary one from HotcapitalStox, but be careful with WebTraders. Scammers can easily manipulate what you see on their platforms, tricking you into believing you are making profits to get you to invest more. Since this broker has no license, you can assume they are up to no good, and you should not invest with them at all.
HotcapitalStox has three account options on offer – Classic, Professional, and VIP, but you cannot open a free demo account.
Trading platforms:

MetaTrader 4, HotcapitalStox WebTrader

Account types:

Classic – $250

Professional – $50,000

VIP – $100,000

Financial Instruments On Offer:

Forex (USD/EUR, EUR/GBP, etc.)

Commodities (gold, sugar, etc.)

Indices (S&P 500, Nasdaq-100, etc.)

Shares (Apple, Facebook, etc.)

Maximum leverage:

1:500

Minimum Deposit:

$250

Commissions/bonuses:

Yes (only for Professional and VIP accounts + yearly bonus for VIP)

Mobile app:

Yes

Desktop app:

Yes

Autotrading:

No

Demo account:

No

Education or Extra tools:

No
Is This Broker Safe?
No, Hotcapital Stox is not safe! Firstly, they do not have a license, which is the biggest red flag of them all. Without it, they cannot guarantee you trading and fund safety, making investing with them extremely risky.
Furthermore, the broker asks for enormous minimum deposits for two out of three accounts. This behavior is typical for scammers as they want to get as much money as they can on the first deposit and disappear without a trace immediately after.
Trader Reviews – Sharing Experiences
After checking a broker's license status, the next thing to do is check for user reviews. They will tell you what a broker is really about and if they had any problems with it. The most important comments to watch out for concern withdrawal issues.
Sadly, we could not find any HotcapitalStox News from other traders. We checked the rank of their site and it is very poor, which is probably one of the reasons there are no reviews – not many people, if any, invested. This, however, is a good sign for you. No website traffic and no investors all point to HotcapitalStox being a scam.
How Does the HotcapitalStox Platform Reach Clients and Who Are They?
Since we do not know many details about HotcapitalStox from user reviews, we cannot tell with certainty where their clients come from. They operate from the UK supposedly, so the broker might target UK victims, but this is only an assumption.
Be wary about brokers contacting you over social media, however. Legitimate brokers operate differently than scammers, and the latter try to get to you in many ways. Just remember, a legit broker does not have to slide into your DMs, their work speaks for itself, and that is the only marketing they need.
If you are not sure how to find one of those brokers, contact us today! We will hear you out and give you our best suggestions, all for free.
Deposits and Withdrawal Methods
Hotcapital Stox did not buy our trust with their deposit and withdrawal policy either. Firstly, they only accept crypto payments, which is typical for scammers. Crypto transactions are anonymous and notoriously hard to trace – perfect ground for a scam.
The broker also claims deposits are entirely free, which is common in the industry. However, with a bad track record, look out for hidden Hotcapital Stox fees.
Reasons To Avoid This Company
We do not mean to keep you much longer, so here are the most important reasons to avoid Hotcapital Stox. The first one, of course, is their lack of a license. Do not trust any broker without proper regulation, as you can expect no safety from them.
Secondly, they require massive minimum deposits, which is almost always a bad sign. Do not fall for the Hotcapital Stox Scam!
Our Safe Trading Experts' Opinion of HotcapitalStox
If you took only one thing from our HotcapitalStox Review, we hope it was that you should not trust this broker. They are obvious scammers, and your money would not be safe with them.
But trading should not be this stressful; you just have not found the right broker, and we can help you there. Contact us today, so we can analyze your needs, financial situation, and skill levels and introduce you to the perfect broker!
FAQ Section
Who Is HotcapitalStox?
Hotcapital Stox is a shady broker based in the UK. They pretend to be legit only to lure victims into their trap, so do not trust them.
How do I get into forex trading?
First and foremost, you should become knowledgeable about the market. Learn what you can trade, how trading works, and how to do it safely. After that, you should find a reliable broker to partner with, and this is where we come in. Contact us, and we will provide you with a free consultation where we work together to find you the perfect broker for your needs.
How can you help me find a good broker?
The most important service we do for you is personalizing our recommendations. When you come to us, we consider everything – your needs, skill, budget, etc. and then form a list of what we think are the best brokers for you. And the best thing of all is that our consultations are completely free.