May 01, 2023
Reading Time:
4
min
HubKoin Review: Do Not Deal With This Scam Broker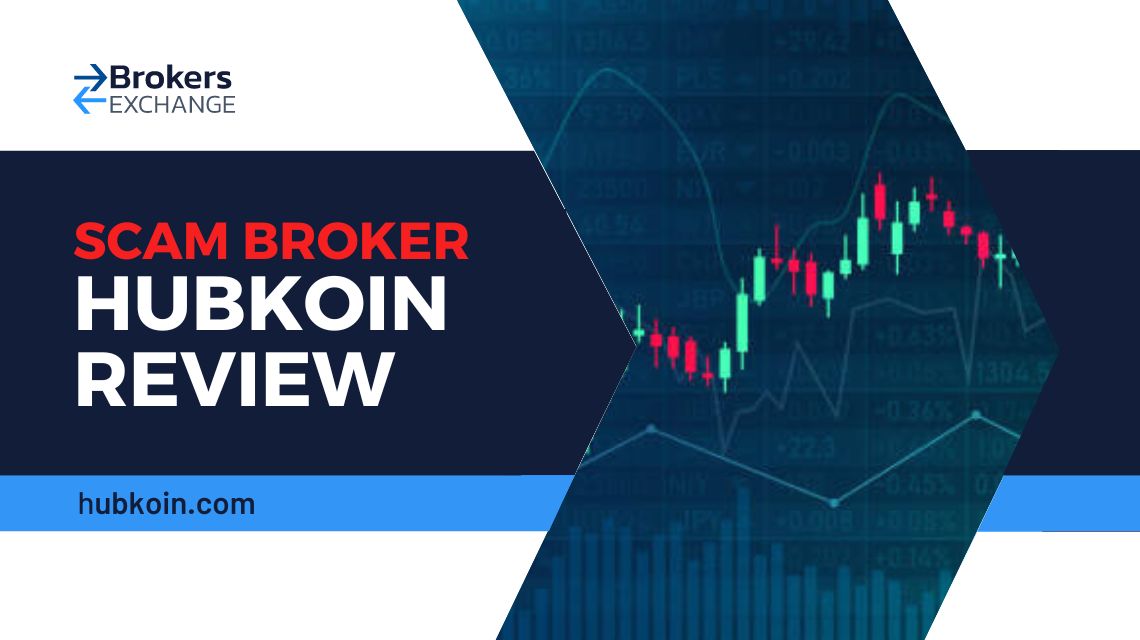 HubKoin Review, Recognizing a scam as soon as you see one doesn't take a lot. Especially when the broker's site is poorly designed and so unconvincing as this one. If you scroll down the home page, you won't find the regulatory info and contact in the footer of the webpage. This immediately raises a red flag and we quickly discover we were right to doubt HubKoin's legitimacy. 
An attempt to come off as serious and professional is evident. But HubKoin lies about being licensed and doesn't show the transparency we expect from a licensed broker. In the end, does a company with a name like Pink Piggy evoke trust? And when we found the warnings, we were certain this was some fraudulent monkey business. Or better yet, piggy business. 
OSC Warning: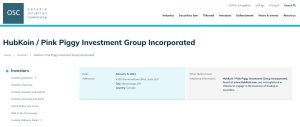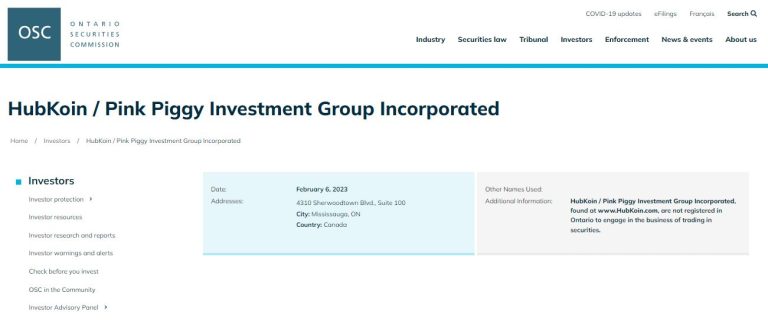 What is more, we strongly advise you not to invest in Prime XBT and Novobrokers fraudulent brokers.
| | |
| --- | --- |
| Company | Pink Piggy Investment Group Incorporated |
| Regulation | Unregulated |
| Warning | OSC, CSA, CMVM, FI |
| Website | Hubkoin.Com |
| Address | Canada  |
| Email | support.hubkoin.com |
| Phone | N/A |
| Minimum Deposit | N/A |
| Leverage | 1:125 |
| Bonuses | N/A |

HubKoin Regulation and Fund Security 
The Canadian financial authorities were pretty straightforward about this broker, which is supposedly based in that country. Clearly explaining the broker isn't authorized in Ontario to provide investment services, OSC labels them as unlicensed. The same happened with the Swedish and Portuguese regulatory bodies. 
Since HubKoin mainly targets Canadian traders from different countries, as the warnings say, we should remind you of the regulatory standards reigning this country. First off, we need to clarify that HubKoin's claims about being registered and certified by FINTRAC are false. This institution isn't in charge of overseeing brokers and issuing licenses. 
IIROC – The Investment Industry Regulatory Organization of Canada is the pan‑Canadian self‑regulatory organization that oversees all investment dealers. That is the body that deals with brokerage permits. Either way, no such organization would grant HubKoin a broker's license. The reasons are simple: HubKoin does not comply with the licensing rules. 
HubKoin does not secure investments through segregated bank accounts. Their customers, or better said victims, have no access to the compensation fund and leverage restriction of 1:50. HubKoin actually offers a high leverage of 1:125, which is unacceptable, especially in terms of crypto trading. In reference to their lack of transparency, they obviously do not do transaction reporting as one of the AML rules. 
The final verdict we have for this faux broker is that they're a scam and should be avoided at all costs!
HubKoin
Trading Software Overview 
Previewing or testing the HubKoin trading software is not allowed before completing the registration. After we opened an account, we were directed to the Client Zone, where we managed to preview the web trader. It was unresponsive and provided only fictional data. Not a single button worked, and there weren't many to begin with.
There were also two download links on the site, one for the Google store and the other for Apple. The HubKoin app has very few downloads and the screenshots don't look impressive. Even if the mobile app worked, it's far from enough and what a serious brokerage should offer to their traders.
Account Types Available at HubKoin
HubKoin immediately demands you make a deposit after account registration. The circumstance of trading risk-free for a demo period is not an option. You'd expect a broker to allow you to try out their platform and examine the conditions for a limited time. Not with HubKoin.
Our tries to get more in-depth info about what the single live trading account features were also fruitless. This includes the minimum first deposit amount.
Deposits and Withdrawals Procedure
After we opened an account, the client portal we got to access didn't provide much additional info as we hoped it would. Two funding methods we marked as available:
Interac e-Transfer – a Canadian funds transfer service through Canadian banks

Wire transfer
It was a bit of a surprise to notice a crypto scammer not forcing BTC, ETH, LTC, and similar deposits. However, that still doesn't mean you should feel safe enough to invest with a firm that doesn't even provide sufficient data on the funding processes and fees. HubKoin remains silent about the potential charges and getting those details was impossible when the broker has omitted the legal docs from the site. 
How Is Fraud Carried Out?
Seeing HubKoin promise they wouldn't contact customers ever by phone, email or other ways was ironic. Especially considering email flooding and recurring phone calls are every swindler's method of trying to influence victims and pester them to invest. These can be very annoying and persistent because frauds are on a mission to extort money from investors. 
After the victim makes an initial deposit, they are introduced to the trading platform, which is nothing but a farce. Unscrupulous financial services providers offer basic and simplified software because they can interfere with trades and manipulate the data show. 
The fake profit encourages more deposits until it's time for a withdrawal. Not every con artist specifies it, but you are usually offered bonuses. Accepting them means agreeing to the conditions, like trading volume requirements and fees. Solely designed to prevent your payouts, these will make you lose your nerves and admit defeat.  
HubKoin
Summary
This HubKoin review is especially important for Canadian traders. Because HubKoin is registered there and operates by aiming to rob Canadian investors, we've paid particular attention to the IIROC regulatory standards. The fact that several regional regulatory bodies have blacklisted HubKoin speaks for itself.
The broker is not authorized to offer their services in Canada or anywhere else. But the Canadian market is not the only place they show up. Apparently, they also do brokerage business in the EU. We urge all our readers to always report suspicious brokers and service providers that insist on risky investments. 
FAQs About
HubKoin
Broker
How Secure is the HubKoin Trading Platform?
The HubKoin trading terminal is an unresponsive artificial trading environment that brings no real profit or trading tools.
Does HubKoin offer a Demo Account?
There's no option to choose trading risk-free for a limited time - you can only register a live trading account.
Are Payouts Subject to Taxes at HubKoin?
Although HubKoin doesn't explicitly announce it, we believe a scammer shouldn't be trusted when it comes to fees and charges.