March 07, 2023
Reading Time:
4
min
IntraO Review: Who Is Behind This Scam Broker?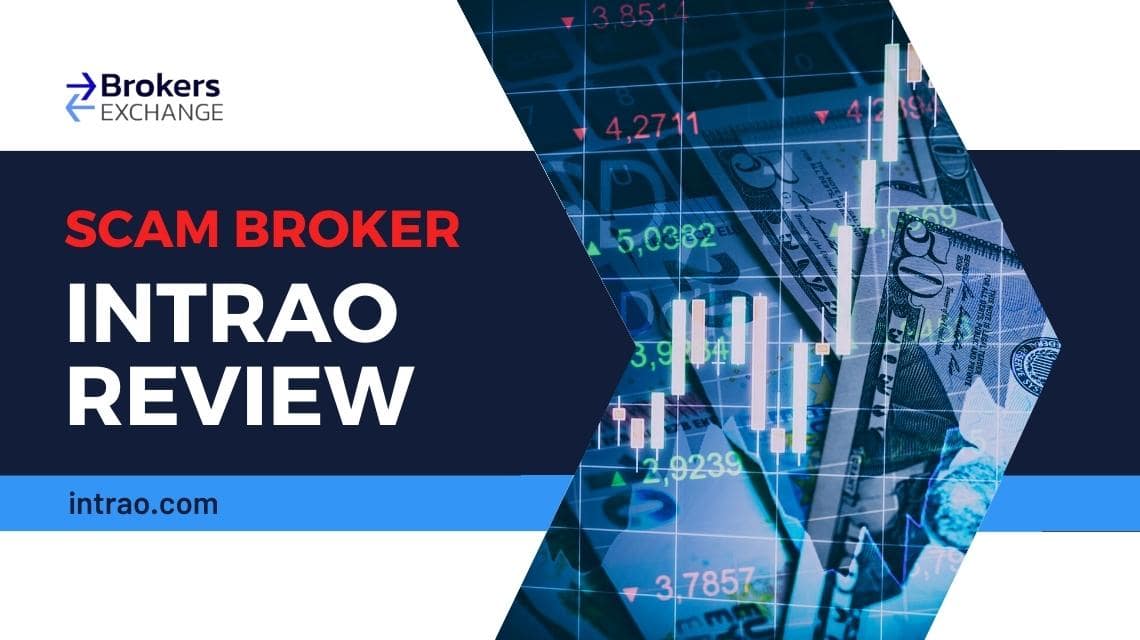 With the next-generation platform that IntraO claims to offer, trading seems like it's never been so easy and relaxing. Like the rest of the lies and illusions that IntraO feeds their potential victims, this too falls under the same category. 
The broker has an anonymous offshore owner, no clear trading conditions, and is far from what you would call a reliable trading platform. The SVG location immediately hints at the legal status of this broker: an illicit offshore firm without a proper certificate for online trading services!
We leave nothing to chance, it was only natural to try and get to the bottom of this matter. Our IntraO review investigates the exact operational status that this firm has, as well as its tendencies for unscrupulous acts against honest traders. 
| | |
| --- | --- |
| Company | N/A |
| Website | Intrao.Com |
| Address | SVG |
| Email | [email protected] |
| Phone | +31203697419 |
| Minimum Deposit | $500 |
| Leverage | Up to 1:600 |
| Bonuses | N/A |
| Regulation | Unregulated |
| Warning | N/A |
Licensing and Security of IntraO
Whatever IntraO assumes lying about regulation will bring them, it certainly isn't our trust. Notorious SVG is a famous location in the broker world but not because of something positive. 
Unfortunately, this country is a preferred spot for opening illegal brokerage agencies for one major reason. You see, the financial authority in the area, SVGFSA, has published a while back that they do register but do not license or supervise the online trading services providers in that country. 
Conveniently enough, the fraudulent projects established in SVG are many, and IntraO is another freshly registered scam. As a matter of fact, the domain has only been active for a short time – only a couple of months. However, they have already earned the fraud label for the ongoing scam activities they manifest. 
Still, to be thorough and meticulous, we decided to check some other registers of regulated brokerage houses. These databases are kept by jurisdictional regulators that keep track of the brokers they license or register as financial swindlers. 
IntraO didn't show up in the databases of FCA, ASIC, NFA, BaFin, and CySEC. In short, the broker doesn't follow the regulatory rules that obligate them to provide segregated bank accounts for funds' protection, leverage cap, negative balance protection, and full transparency. 
All of this means that IntraO is a defrauding entity engaged in illegal transactions against all regulatory directives. Basically, investing here means condemning yourself to loss.
IntraO
Trading Platform Overview
Generic and oversimplified, the IntraO trading platform is as fake as they come. If you expected to trade like a professional and build your unique trading strategy using prestigious features, we're sorry to disappoint you. 
All the advanced options expected from the ''next generation'' platform as IntraO likes to refer to it, are omitted from this distribution. 
For the sake of deceiving beginner traders, the IntraO platform includes some basic customizing tools and indicators but that's where it ends. Don't expect to find detailed technical analysis or Expert Advisors. 
Only regulated brokers have reliable trading software with their own trading server and access to the most popular financial instruments on the market. IntraO is neither regulated nor permitted to offer its questionable services, so don't bother investing here unless you want to be robbed.
Deposits and Withdrawals Methods
As soon as you open a live trading account with IntraO, you can access the trading area and preview the platform. When you click on the platform to load, a pop-up window alerting you to deposit shows up. 
We were immediately faced with the dreadful truth we feared: IntraO only allows deposits in cryptocurrencies. To be specific, funding your account at IntraO is only possible by buying digital assets, in this case, Bitcoin. By keeping its virtual incognito status, IntraO is safe from the law and legal prosecution for stealing money from honest traders. 
IntraO doesn't make it clear what conditions follow the withdrawals but one thing is for sure: IntraO reserves the right to charge deposit and withdrawal fees. As with every non-transparent swindler, our bogus broker here doesn't specify how much processing the transactions costs. 
What the con does specify is the enormous amounts required in case of inactivity. It appears that during the first 3 months of inactivity, the trader pays a $50 monthly fee. This sum actually increases to $100 after those 3 months. 
How Is Fraud Set Up?
You may think that investing a small amount of several hundred dollars with a broker is not a big investment even if you lose it. The Forex market is unstable after all, and the risks are often big. 
The unfortunate truth is that it doesn't stop there. Simply because the cheater doesn't allow you to stop until your funds are drained. After you've made an initial deposit of $500, IntraO agents will do anything to convince you to keep investing. 
How do they manage to do that, you might wonder. With some help from the easily manipulated trading platform, IntraO will show you the values you want to see. It will look like the rich life has never been closer. 
What're another few hundred or thousand dollars when the profit is so high? So you will keep investing until you find out the most painful truths of them all: your capital is gone and the profit was fake. Not only have you lost your entire investment, but you've also lost much more by paying additional commissions, fees and charges.
IntraO
Summary
Doing simple research on the most popular brokers in the industry will unravel another world for a new trader. There's not a single reason to trust the first or most persisting broker agent offering you their services. Not until you thoroughly check their company, background, and licenses. 
The helping hand is the databases and contacts with jurisdictional financial watchdogs. These institutions are most diligent when it comes to supervising the activities of online trading product providers. Don't refrain from reporting scams either. 
We have to warn you if you were previously a victim of IntraO or any other scammer. Robbed customers are easy targets for recovery agents that supposedly help you restore your funds but only steal from you more.
FAQs About
IntraO
Broker
Is IntraO a Regulated Broker?
IntraO doesn't own any kind of license or regulation. No financial authority has given them permission to offer online financial services.
Is My Money Safe with IntraO?
Your entire investment with IntraO is at risk of being stolen. Do not invest here if you don't want to be robbed.
Does IntraO Offer Demo Account?
You cannot open a trading simulating account with IntraO, you have to register a live trading account and deposit real cash.