August 15, 2023
Reading Time:
3
min
InvestDiva Review – Free Masterclass or a New Online Scam?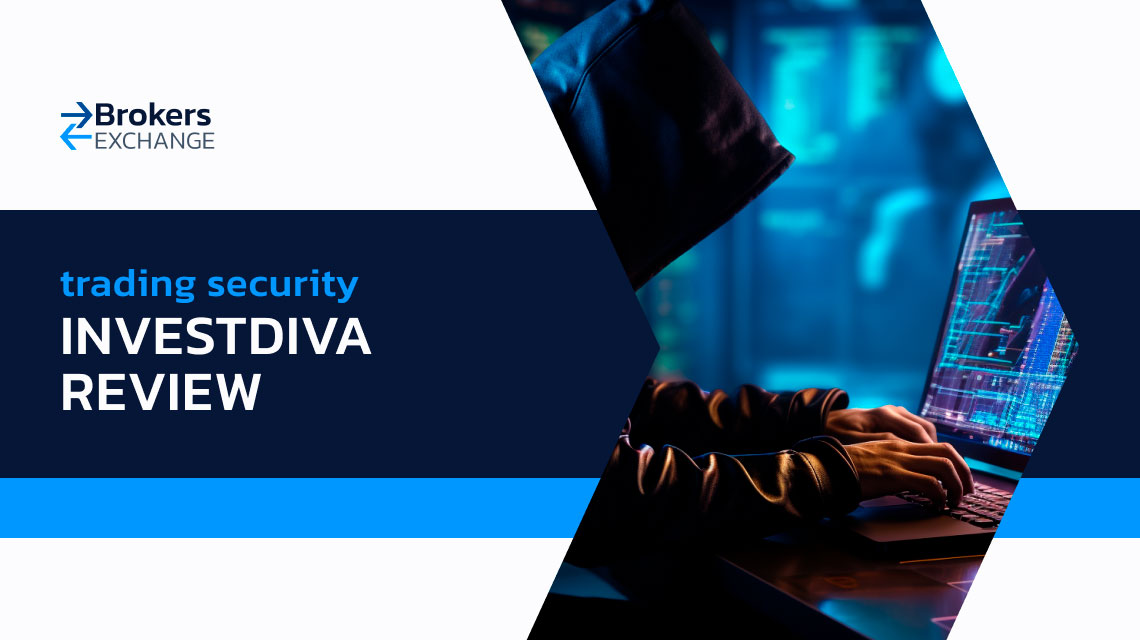 Kiana Danial, a.k.a. Invest Diva, is a new trend on social media. According to her Instagram page, this lady teaches people how to earn millions on the financial market. As she claims, it's quite easy and effortless.
This detailed InvestDiva review will evaluate whether you can trust everything you hear online.
General information
Name:

Kiana Danial

/ KPHR Capital, LLC

Regulation status:

Unregulated Services

Warnings from Financial Regulators:

No official warnings

Website link:

investdiva.com

Active since:

2012

Registered in:

US

Contact info:
[email protected]

, social media

Majority of clients are from:

US, Canada, Australia, UK, Nigeria

Customer support:

Email and social media

Compensation fund:

No
All We Know About Investdiva.com Services
If you scroll down through Instagram and come across InvestDiva, let us tell you who she is. It's a woman that claims she immigrated to the US in 2011, found a job on Wall Street, and had an ideal life. As it usually goes with these sad stories, just a year later, her life turned around when she lost her job and her partner.
Of course, she slept on friends' couches and thought about making money. This was when she realized that she could help people invest online and profit from it. At present, she's advertising her services on social media as a free masterclass for online trading.
But is it really free?
Is InvestDiva Legitimate?
InvestDiva incorporated her business in 2012 in Delaware, operating under KPHR Capital, LLC. According to a disclaimer on the website, nothing you hear should be considered financial advice. Yet, she says on social media that she's advising people on investing and earning more. Confusing, right?
So, who is Kiana Danial, and can she offer you any kind of advice? Long story short, the answer is no. She's not a licensed financial advisor. Despite her fabulous stories about going from $0 to $5 million, there is no evidence to support such claims. 
Just to be clear, financial advisors in the US need to pass a FINRA exam, which Kiana never did. Therefore, you should take everything you hear with a grain of salt.
What Does InvestDiva Offer?
According to her social media and the official web page, investdiva.com, Kiana Danial offers you a dream. You can learn to invest in the financial market and earn money while sleeping. And, of course, we all want something like this, right?
InvestDiva allegedly offers a free masterclass course for her students. However, it seems that you still need to pay $2,000 to get enrolled in the course. You can learn about building wealth, crypto investing, or joining a so-called Premium Investing Group.
InvestDiva Reviews – What Real Investors Have to Say?
If you go to Trustpilot, you will find InvestDiva reviews of all kinds. While the majority of them are 5-star, which doesn't surprise us, you can scroll down and find some genuine comments too.
Often, social media presenters can convince customers to write a good review before they even start a program. Additionally, they tend to get abusive if you want to express your honest opinion, as we had a chance to see with the infamous Fred Frost.
However, those few who dared to write what they really think showed us that after you pay $2,000, you won't be able to get a refund despite the seemingly legit Refund Policy. Additionally, they claim that the platform where the courses are held is not user-friendly and is actually difficult to use. 
Misleading Refund Policy
According to a Refund Policy, you can get your money back within 30 days, but only for specific courses. For example, you won't get a dime if you join the Premium Investing Group or a PowerCourse Fastpass.
However, you have to meet all kinds of conditions if you want to get the money back. For instance, you can only request a refund if you watched less than 35% of the content material but also submit proof that you did work on the course or the course wasn't available to you.
So basically, according to everything stated on the website, you have to watch the first 6 out of 24 modules, show that you didn't learn enough, and then get your money back. Therefore, they can easily claim that you watched more or less than 35% or that you have learned everything and have no grounds to request your money.
Let's Summarize All We Know
To summarize this InvestDiva review, we can say the following. This lady has no proof that she can advise on finance or any related matter. Her story sounds nice but not very credible. And her reviews point out concerning issues, such as a misleading Refund Policy and an unusable platform.
All in all, if you're wondering if it is possible to fall for the InvestDiva scam, we wouldn't immediately say no. There are clearly things to think through. Book a free consultation with our expert advisers if you need help finding a credible trading course.