March 19, 2023
Reading Time:
5
min
InvestPoint Review: Do Not Deal With This Scam Broker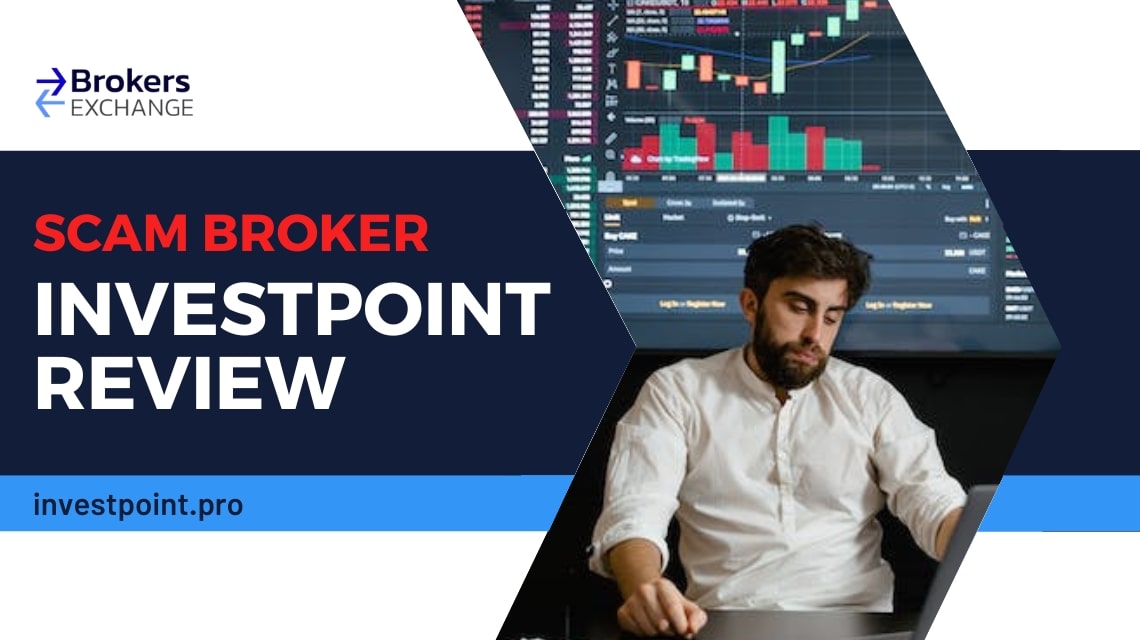 InvestPoint is a subsidiary of Nexus LLC. On the website, a claim of registration under number REG 1070 LLC 2021 in St. Vincent and the Grenadines is made. This information is false, there is no company under this name or registration number in St. Vincent and the Grenadines. This automatically labels InvestPoint as a scam company that lies to its clients, and we will expose this to further scrutiny a bit later.
When we first visited the website for the purpose of this InvestPoint Review, we could almost immediately see telltale signs of a scam. The website is made in a cheap fashion, using a news and journal publishing platform. 
Not much attention is paid to grammatical and lettering errors, and some menus and buttons are poorly visible overlapping, or non-functioning. Nothing earth-shattering, but unbecoming of a company that claims to be a world leader in anything.
| | |
| --- | --- |
| Company | InvestPoint / Nexus LLC |
| Website | InvestPoint.Pro |
| Address | Suite 305, Griffith Corporate Centre, Beachmont, Kingstown, St. Vincent, and the Grenadines |
| Email | [email protected] |
| Phone | N/A |
| Minimum Deposit | €250 |
| Leverage | 1:300 |
| Bonuses | Up to 20% |
| Regulation | Unregulated |
| Warning | N/A |
InvestPoint Regulation and Fund Security
Now, we've already mentioned how the people behind InvestPoint are liars, and that there is no company named either InvestPoint or Nexus LLC in St. Vincent and the Grenadines. We can automatically assume their mailing address is bogus as well, but we are interested in something more substantial than that.
Even if a broker was to be registered in St. Vincent and the Grenadines, that doesn't mean it is legitimate. You see, the main financial authority in St. Vincent and the Grenadines does not regulate forex or other online brokers. This means that InvestPoint would be unauthorized to offer any broker services, even if they were legally registered.
When we accessed the site, we noticed that the company primarily offers its services in English (UK), Russian and Polish languages. This means it should fall under the jurisdiction of the UK's FCA, Russian CBR, or Polish KNF. We have searched the databases of these regulators as well, and we have found no entries pertaining to either InvestPoint or Nexus LTD.
To understand how a financial authority enforces security measures, we will examine FCA's requirements for a broking company that wishes to trade in the UK:
Initial investment fund of £730,000

A compensation scheme of £85,000

Leverage restriction of 1:30

Full transparency of all financial transactions

Negative balance protection for client's accounts

Segregated bank accounts that separate client and company funds

Bonuses are not allowed
We can immediately see that InvestPoint breaks the leverage restriction and bonus rules. Similar restrictions are imposed by both Russian and Polish regulators. Because Poland is a part of the EEC, additional MiFID safety regulations are also in effect.
InvestPoint
Trading Software Overview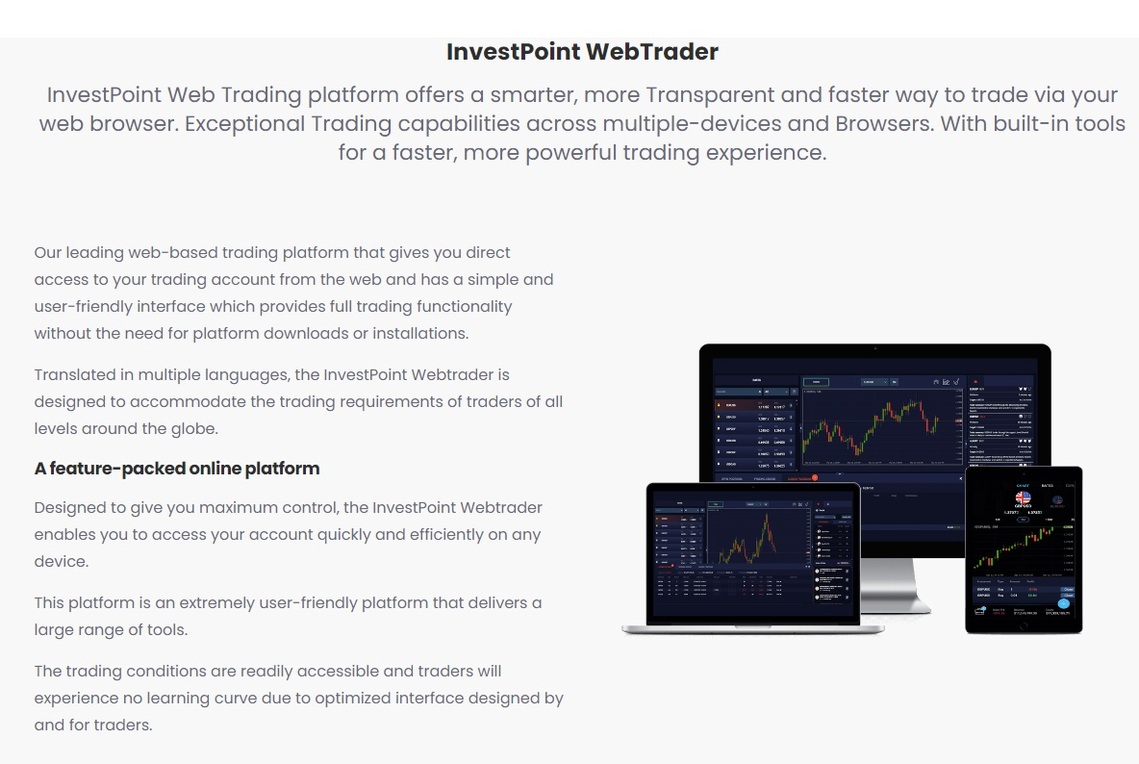 If we were to believe InvestPoint's advertisements, there are 3 different trading platforms to choose from.
These are the platforms offered:
WebTrader

Mobile Trader

Desktop Trader
It's all fine and dandy until you realize that there is only the WebTrader. Mobile Trader and Desktop Trader are all just simple programs that allow access to the WebTrader without using a discrete Web Browser such as Chrome for instance.
This further undermines InvestPoint's legitimacy claims, because WebTrader is the most rudimentary trading platform of them all. It lacks many advanced features and security and implements high-quality software like MetaTrader4 or MetaTrader5 centered on.
By offering only the simplest solution, InvestPoint's staff can easily change how the client perceives market fluctuations.
Account Types Available at InvestPoint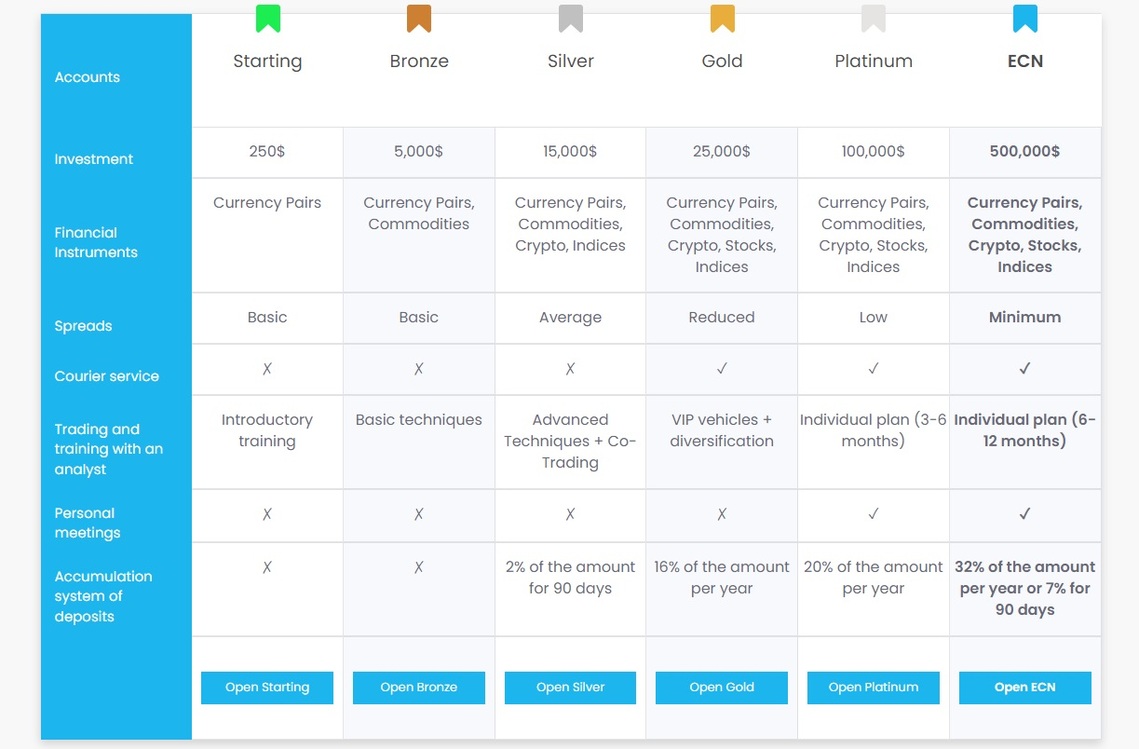 Account creation is a tedious process with InvestPoint. A user can opt to create an account using their Facebook persona or a Google Live account, and this is a problem because it presents potential security leaks. 
Most of us have updated our Facebook and Google accounts with personal information. The scammer can abuse this information or sell it to a 3rd party as part of their illegal business.
There is no demo account, and all accounts are live trading accounts. To create an account, you must also have a "registration code", that is possibly provided by the scammers only after an initial deposit. This deposit is €250 minimum. Before an account will be eligible for trade, you must verify it by sending your personal documents to the scammers as well.
A broker that works lawfully and with a customer's best interest would never require any money to be deposited prior to account creation. All renowned brokers also offer a demo account, which is risk-free and allows for learning and analysis. 
With InvestPoint, this is not the case. You cough up the cash up front, and only then you see what you got. Like a surprise toy you buy at a store, not knowing what's inside the packet.
Deposits and Withdrawals Procedure
Another hidden aspect of dealing with InvestPoint is the methods by which you can make a payment or a withdrawal. All regulated brokers will allow for a number of different options, such as Bank Cards, Bank Wire Transfers, and e-wallets.
In order to understand how transactions with InvestPoint are completed, we must first take a look at their "Terms and Conditions" pseudo-legal document. It's a huge wall of text rivaling Russian classics with its sheer volume. The document hints at how all digital (crypto) currency transactions are final, and the currency is kept in separate, offline wallets.
Withdrawals must be approved by the scammers. Trust me when I say that the Terms and Conditions give them plenty of excuses not to allow a client to withdraw any money whatsoever.
How Does Fraud Carry Out?
To open an account, the victim must first give scammers their personal information. This can be done by linking a Facebook or Google account to that of the scammer. After this, the victim will be required to send the swindlers their personal information, after which an initial deposit is required.
Because the funds deposited by the client are kept in an offline e-wallet, a client can never be sure of how much money they are making, or spending during the trade. Not that this is of much import, since the trading application is bogus as well.The scammers might use the client's personal information to do additional damage.
InvestPoint
Summary
InvestPoint is a dangerous entity that claims to be a registered company owned by Nexus LLC from St. Vincent and the Grenadines. It is an unlicensed, unregulated entity with shady business practices. These scammers require their clients' personal information as well as an initial deposit before even opening an account!
We can safely claim that InvestPoint is a scam broker. The way they lie, conceal crucial information and borderline extort their victims for money is criminal. With the added risk of personal information leaks, it is a dangerous entity you should stay far away from.
FAQs About
InvestPoint
Broker
How Secure is the InvestPoint Trading Platform?
InvestPoint is a faux broker with no safety measures to speak of. It is unregulated and has no licenses for the service they are offering.
Does InvestPoint offer a Demo Account?
No, InvestPoint does not offer a demo account. Only a live trading account is available and can be accessed once an initial deposit has already been made.
Are Payouts Subject to Taxes at InvestPoint?
Depending on your country of residence, different laws pertaining to taxes are in effect. InvestPoint will invent its own interpretation of taxes if it allows them to steal more money from its victims.