February 20, 2023
Reading Time:
4
min
Jetbitx Review – Lies Behind Jetbitx.Com Broker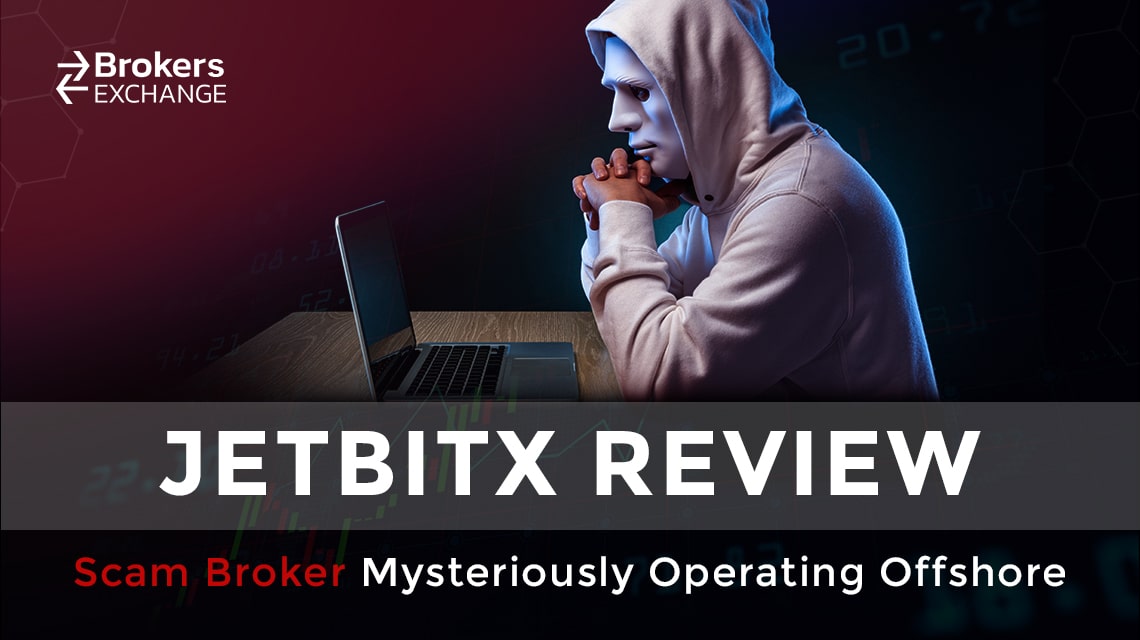 Jetbitx Review will expose this anonymous broker that's scamming people. When we say this is an anonymous company, we mean that data about their headquarters address, license data, and ownership of this broker firm, are all unavailable. This is rather odd and probably means that something shady is going on with this intermediary.
They call themselves a top-tier trading company, but they didn't manage to convince us of that fact. Their website lacks content and meaningful information. It's like they are trying not to say anything. Also, there are some things, like bonuses, that can be tied up only to a scam firm.
On the contrary, you should avoid dealing with questionable brokers like TargoSwiss and  StateHills.
Company
Jetbitx
Website
Jetbitx.Com
Address
Not available
Email

[email protected]

,

[email protected]

Phone
+16044048206, +15814772196
Minimum Deposit
$250
Leverage
1:500
Bonuses
A welcoming bonus of 10 – 15 % on the first deposit, Referring Bonus of 15 – 20 % of your friend's deposit
Regulation
Unregulated
Warning
N/A
Regulation and Funds Safety at Jetbitx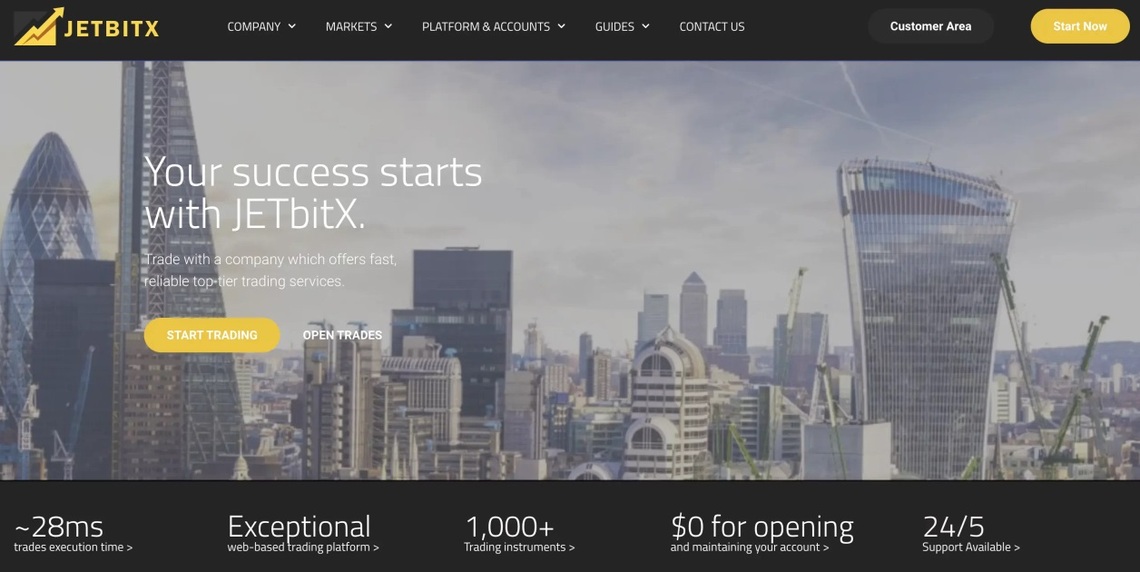 The first fact that stands out is that Jetbitx doesn't mention its headquarters address. This is a major red flag. There is no reason for a legitimate company to hide the location of its main office. Also, you can't find a company name or anything about a license or authorization, which alone should be perfectly sufficient for you to conclude that Jetbitx is a scam.
When we took a look at their Terms and Conditions, we noticed that they reference Estonia as an applicable jurisdiction. This doesn't help with looking at them as a legitimate trading firm. To be clear, the location of a broker company is very important. That way you know what is the law that regulates them.
Estonia is a regulated jurisdiction and a member of the European Union. We searched through the Estonian Financial Supervision Authority database, and we could not find the name of this intermediary. It's clear that it is another investment scam.
Trading Platform at Jetbitx
Jetbitx claims to have a web-based trading platform, which is a "brilliant choice". They claim to provide live information, news and data, charts, and analytics. Also, they allegedly have risk-management tools, high-speed trade execution, and many market orders.
Fraudulent brokers often use trading software to trick customers into investing with them. They always talk about how innovative their platform is, with great user experience. But the problem is that there is no actual investing going on. That is just a cover for scamming people.
Credible firms don't use these methods. You can trust them with handling your funds. They have legitimate trading platforms, licenses, and everything else that is required by the law. 
Jetbitx Deposits and Withdrawals
Jetbitx has a minimum deposit set at 250$ which is absurdly high. There are plenty of legitimate brokers that have a minimum deposit as low as 10$, which is twenty-five times less. 
Allegedly, with Jetbitx, you can deposit your money with:
VISA
Mastercard
Maestro 
Bank wire transfers 
Since our account didn't get approved, we couldn't confirm this. 
If you are even allowed to withdraw any money at all, which we highly doubt, Jetbitx has extremely high fees, going up to 50$. Legitimate brokers rarely charge transaction fees, and when they do these fees are much lower. 
And even more worrying, this trading firm charges a shocking amount of 10% levy on accounts that withdraw funds before they reach "200 in turnover". It's unclear precisely what 200 means, although they likely mean 200 lots or 20,000,000 money units. These obscure and extortionate clauses are typical of fake brokers.
Jetbitx Offers Bonuses and Promotions
Regulator entities explicitly forbid bonuses and promotions. Jetbitx does offer bonuses, which is another sign that we are dealing with an illegitimate broker. They claim to provide:
Welcoming Bonus with 10 – 15 % bonus on the first deposit
Referring Bonus with 15 – 20 bonus of your friend's deposit
And when you want to withdraw these bonuses, you will find out that you need a specific trading volume to be able to access the bonuses. It's a common scam thing.
However, we have a list of real-deal agents at the end of this Jetbitx review. They don't provide bonuses (because they aren't allowed to), but they also don't make fake promises.
How the Scam Is Carried Out
Fraudsters like Jetbitx lure customers into their scheme, by promising quick and easy returns. They talk about their great bonus offer, more than 1,000 trading instruments, flawless customer support, and other fictional data. All of that is fake, of course.
Their first step is to get your data and start calling you and persuading you into investing in them. They repeat this action until they get busted, and complaints and negative reviews start piling up. After that, they disappear and start their scheme under a new name.
Jetbitx Summary
Jetbitx is an anonymous scam broker company. Fundamental data, like their headquarters address, license number, and ownership of the company, are all missing. Also, they promise bonuses that are forbidden by law, and no legitimate broker can promise those. 
They have an incredibly high minimum deposit, and they have an odd withdrawal policy. The section in Terms and Conditions has a part where they reference Estonia as an applicable jurisdiction, but the  Estonian Financial Supervision Authority database doesn't have their name. This means they are unlicensed. 
Everything we know about them leads us to the same conclusion – they are a scam broker!
FAQs About Jetbitx Broker
Is Jetbitx a Legitimate Broker?

Jetbitx is not a legitimate broker. They are not authorized for the activities they are performing, and you should skip this firm!
Is My Money Safe at Jetbitx?

Your money is never safe with a broker that isn't being supervised by regulatory bodies. They can disappear at any moment.
Does Jetbitx Charge for Deposits or Withdrawals?

Jetbitx has high fees, which is a common thing for fraudsters. Legitimate brokers don't have these.