March 16, 2023
Reading Time:
5
min
Kurmay Global Review: Fraud Behind kurmayglobal.com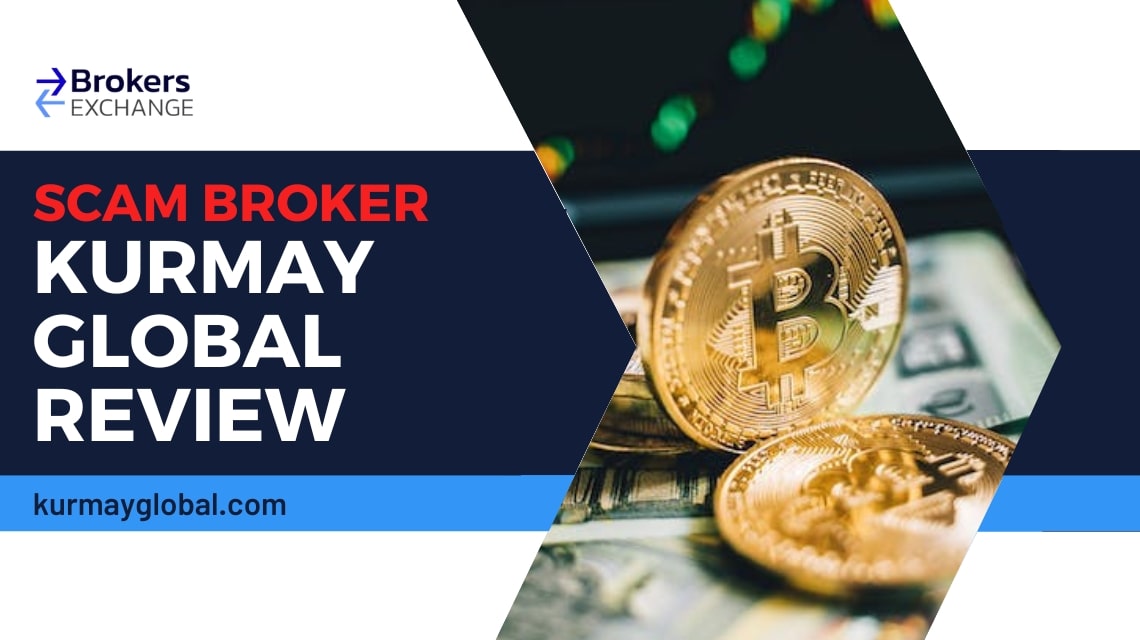 Kurmay Global is allegedly a Hungary-based brokerage with a site available in English and Turkish language. Since there's no way to confirm the company's location, we had to investigate the licensing and regulations under which this company operates. Our research has provided some disturbing results, and our Kurmay Global review presents them in detail. 
This broker tries hard to leave an impression of a trustworthy global brokerage firm with transparent conditions and a fair trading environment. Considering it's all lies and fabricated promises, they've failed to deceive our experienced team. Read our review and see what we managed to dig out of this wannabe broker. 
| | |
| --- | --- |
| Company | Kurmay Global LLC |
| Website | KurmayGlobal.Com |
| Address | Budapest/Hungary |
| Email | [email protected] |
| Phone | +36 70 323 7440 |
| Minimum Deposit | $100 |
| Leverage | 1:100 |
| Bonuses | N/A |
| Regulation | Unregulated |
| Warning | N/A |
Is
Kurmay Global
a Reliable Broker? Regulation and Security
Let's say the broker didn't lie about their location and is indeed based in Budapest (Hungary). That would mean their licensing institution is the National Bank of Hungary, which regulates the brokers in the country. Considering the fact that Hungary belongs to the EU, a licensed passport from any of the EU countries would do. Unfortunately for Kurmay Global our scan of the register kept by the Hungarian regulator showed no results.
What was more likely to be the correct location was Turkey. Because the default site language is Turkish, we were led to believe that Kurmay Global is either a Turkish firm or it targets Turkish traders. CMBT is one of the six financial institutions in Turkey and it is the main regulator and supervisor for brokers. This authority also constantly updates their database of regulated brokers and Kurmay Global didn't show in there.
Regulatory regime serves as a wall of protection between the investor and the broker. Without it brokerage firms may use and abuse clients' trust and funds however they please. But when the license protects customers, brokers have to abide by the rules set by the financial watchdogs. Segregated bank accounts, leverage cap, negative balance protection and absolute transparency are just some of the benefits that come with trading with a regulated broker. 
Kurmay Global isn't shown in other registers we've checked either. FCA, CySEC, ASIC, CFTC and NFA, IIROC, BaFin, and FINRA have no data on this company. As far as we're concerned, this broker is an illicit fraudulent agency or one-man company that operates under the mask of a regulated financial services provider. The truth is that they're not trustworthy and completely illegal. 
Broker's Trading Platform Overview
Kurmay Global looks rather picky when it comes to choosing new customers. We couldn't immediately open an account so there was no way to get to the trading area. Since our access to the trading terminal was denied, we couldn't test the trading conditions at all. 
If you've had high hopes about this firm, we're sorry to disappoint you, but Kurmay Global may not have trading software of any kind! Without a chance to enter the trading zone, without the download links and user manual for the software, we're wondering if Kurmay Global has a trading terminal. 
A reputable broker easily allows interested users to open a Demo account and test the trading platform and conditions. This is, after all, a way to attract more customers. Kurmay Global severely filters new users and doesn't give information about the software. Red flag right there!
Kurmay Global Account Types Available
Our surprise when we saw a Demo account option was short-lived. We quickly discovered that you cannot immediately register a new account. First you have to leave your contact information in a form and submit it for approval. Only after an administrator reviews your application and approves it can you open an account with Kurmay Global. This goes for both Demo or Real accounts.
Nothing more, in particular, is revealed about the account types. The sole two options available are Demo and Live accounts and the minimum amount to deposit is $100. Kurmay Global spills lies about every account being secure and safe, with exceptional trading conditions and the best offer on the market, but none of it could be verified. 
Funding Methods Available
Since lies cost nothing and Kurmay Global has plenty of them, we face them when it comes to investing as well. Kurmay Global does offer several ways of making deposits, but none of them could be confirmed. Without an account, we couldn't get to the client zone and explore the funding methods, rules and fees. Such a lack of transparency is very characteristic for a fake broker of this caliber.   
Regulated brokers offer transparent and safe transactions, which are in most cases fee-free and the broker covers the costs. With Kurmay Global it is possible to find only crypto funding as a way of depositing cash to your trading account. Also, scammers like to impose unreasonable fees and taxes only to earn some more and prevent you from withdrawing funds.
How Does the Scam Implement?
As we've seen from this review already, this broker carefully chooses their next victim by forcing all interested investors to first apply for an account. They also do so because they get the potential victim's contact info and they can spam their offers as much as they can. Until the unsuspecting target decides to invest. 
When the depositing starts, nothing can save you from the poisonous jaws of fraud. The funds you put on the line disappear into the swindlers pocket irreversibly and you do not find out for a long time. Not until you decide to make a withdrawal request. 
Since you've probably accepted bonuses along the way, you discover the grim conditions that follow them. Be it fees or trading volume requirements, scammers impose all kinds of obstacles to prevent you from recovering your investment. 
Kurmay Global
Summary
Operating without authorisation and backing their claims with lies is how Kurmay Global gets customers. The investors that decide to put their money in are probably going to regret it unless they double check the identity of their broker first. If you are on a quest of finding a reliable broker, you have to check all the regulations and legal documentation. Without it, your deposits with such brokers are as good as forever lost. 
A trustworthy partner on the market is the only way to achieve your trading goals. With a broker being transparent and legally operating, you can get the conditions you desire and make a lucrative strategy. We can always assist you with advice or additional information so do not hesitate to turn to us, we are here for you around the clock. 
FAQs About Kurmay Global Broker
Is Kurmay Global Regulated?
Kurmay Global is definitely not regulated and has no certificate to perform online money transactions and financial services.
Is my Money Safe with Kurmay Global?
No investments made with Kurmay Global are safe with them. The firm doesn't implement the safety measures and only works to defraud clients.
Does Kurmay Global Offer a Demo Account?
Kurmay Global supposedly offers a Demo account but you have to submit an application for it, the same with a live account. Based on that, we couldn't verify if the broker even allows Demo accounts.