August 07, 2023
Reading Time:
5
min
LTDPhoenix Review: Trustworthy or Dodgy?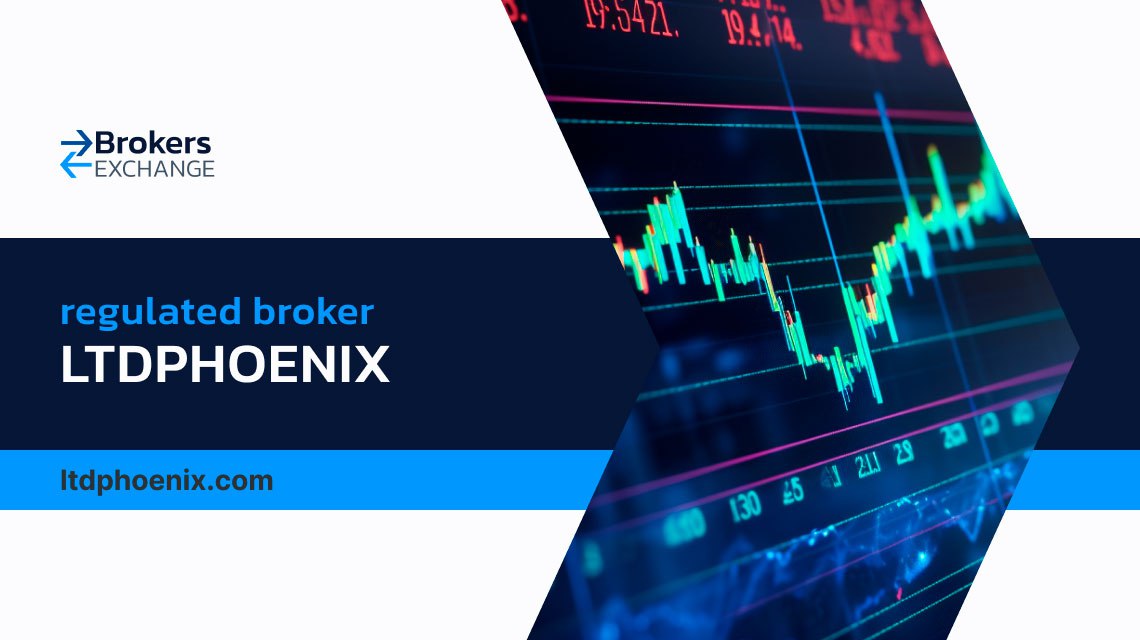 Our reviews reveal the brokers' true selves, therefore our LTDPhoenix review will reveal information about their regulation status, account types, trading platform, and more. To learn everything there is to know about LTDPhoenix and to be able to make an informed choice, keep reading. 
Don't forget to read our reviews of JP Markets and TIO Markets as well so you can get to know other brokers who might be a good choice at the start of your trading career. 
Who Is LTDPhoenix? All About LTDPhoenix com
Brokerage firm LTDPhoenix is doing business as Traonta Services Limited. The company's main office is located in Block B of the Global Village Jivan's Complex in Mont Fleuri Mahe, Seychelles, and it provides a comprehensive range of financial services to its customers. 
LTDPhoenix

Reliable Broker Must Have

Legal name:

Traonta Services Limited

Transparently displayed in the disclaimer or legal documents

Regulation:

Regulated by FSA in Seychelles 

Within your legal jurisdiction – local regulator

Registered at:

Block B, Global Village Jivan's Complex Mont Fleuri Mahe, Seychelles

Your country or the country whose license applies in your legal jurisdiction 

Established:

N/A

The older the domain – the higher the possibility the company is trustworthy

Website:

www.ltdphoenix.com

Domain should be from local or international zones, no .xyz etc.

Financial Authorities Warnings:

None

None

Contacts:

[email protected]

 

Phone: +2484671919

Live Chat

Phone, email, social media, web form

Is a withdrawal possible:

Yes

Yes

Fees:

Withdrawal fees
Margin deposit
Swap fees
Hidden fees

Transparent fees – list of spread and commissions

If Active on Social Media:

Yes

Often present on social media

Investor Protection:

No

Compensation fund
Is LTDPhoenix Regulated?
LTDPhoenix is a licensed brokerage firm that adheres strictly to all applicable financial rules. The Financial Services Authority (FSA) of the Seychelles, which oversees the organization, guarantees that it complies with the rules and standards necessary to function as a supplier of financial services. The license number for LTDPhoenix is SD113, which attests to the company's compliance with the governing body.
However, an offshore license can never compare with a Tier 1, say from FCA, ASIC, or BaFin. Tier 3 authorities are loose and don't provide the same level of protection, meaning that there's no compensation fund or a negative balance protection. Hence, we advise caution.
LTDPhoenix Broker Profile 
Trading in a variety of financial markets, including FX, commodities, indices, metals, shares, and cryptocurrencies, is made possible by LTDPhoenix, giving investors the chance to diversify their portfolios. 
Trading platforms:

Phoenix Webtrader

Account types:

Classic, Silver, Gold, Platinum, VIP

Financial Instruments On Offer:

Forex

(EURUSD, EURGBP, USDNOK)

Cryptocurrencies

(BTC, ETH, XRP)

Indices

(S&P 500 Index, Dow Jones Industrial Average, FTSE 100 Index)

Commodities

(Crude Oil, Natural Gas, Corn)

Shares

(Facebook, Tesla, Netflix)

Metals

(Silver, Gold, Platinum)

Maximum leverage:

1:400

Minimum Deposit:

$250

Commissions/bonuses:

N/A

Mobile app:

No

Desktop app:

No, Web trader

Autotrading:

No

Demo account:

Yes

Education or Extra tools:

N/A
Is LTDPhoenix Legit?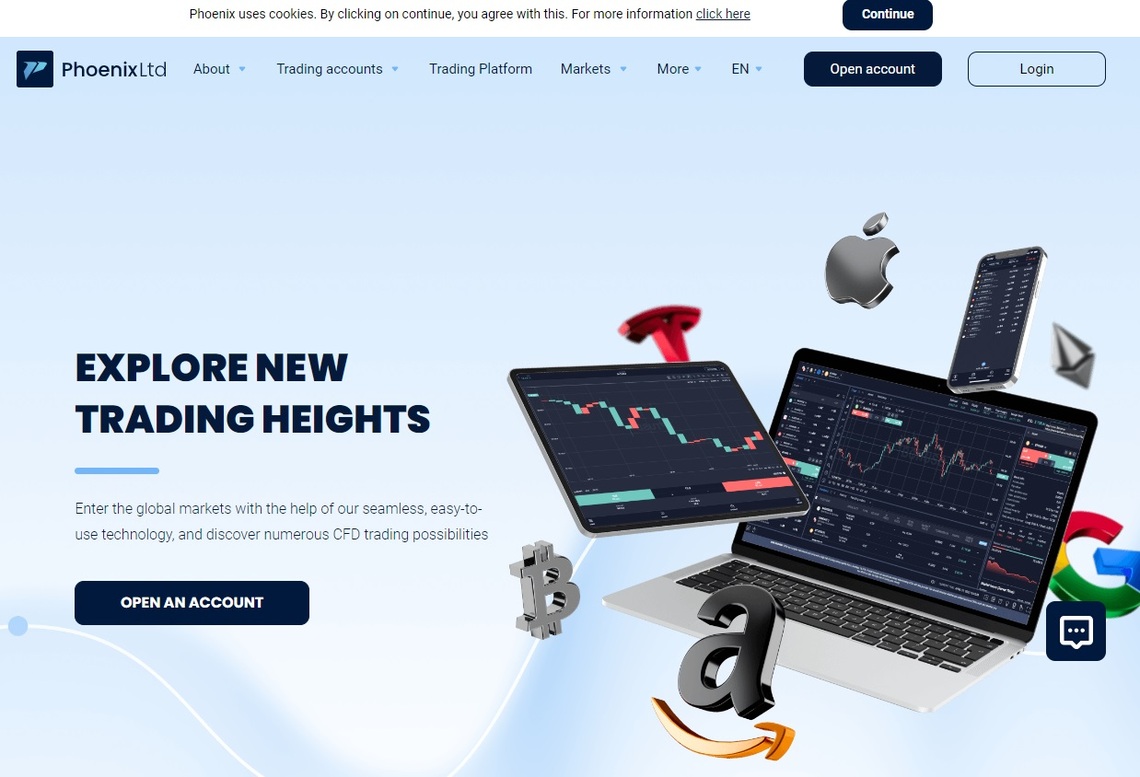 Although the Financial Services Authority (FSA) of Seychelles may have the authority to regulate LTDPhoenix, numerous unsettling considerations urge caution. It can be difficult for traders looking for cost transparency when there are reports of hidden fees. 
Additionally, there are concerns regarding the company's reputation and market experience due to the scant online information about it. If there aren't many in-depth evaluations or comments from customers, LTDPhoenix might be a newcomer to the market or not well-known there.
Given these risks, traders might find greater security and confidence in alternative reputable and open brokerage options. A safer trading environment can be provided and any hazards related to less well-known companies like LTDPhoenix can be reduced by selecting a trustworthy broker with a strong internet presence, favorable client ratings, and an established track record. To effectively protect your investments and trading interests, it is better to contact a professional and be rather safe than sorry. Reach out to us for a smooth and fun trading experience. 
A Look at LTDPhoenix's Traders They Serve
A wide variety of merchants from different nations, including the United States, United Kingdom, Germany, Canada, and Australia, are served by LTDPhoenix. They serve clients from all around the world as a global brokerage firm by giving them access to financial markets and trading possibilities. However, it is important to note that trading in these nations requires regulation by the following bodies: 
United States: In the United States, the regulatory body responsible for overseeing financial services, including brokerage firms, is the Securities and Exchange Commission (SEC) and the Financial Industry Regulatory Authority (FINRA). If LTDPhoenix operates in the U.S., it would need to be registered with these regulatory bodies.
United Kingdom: In the UK, financial services are regulated by the Financial Conduct Authority (FCA). Any brokerage firm operating in the UK should be authorized and regulated by the FCA.
Germany: Germany's financial services sector is regulated by the Federal Financial Supervisory Authority (BaFin). A brokerage operating in Germany should be licensed and supervised by BaFin.
Canada: In Canada, the Investment Industry Regulatory Organization of Canada (IIROC) oversees brokerage firms and investment dealers. Any brokerage operating in Canada should be registered with IIROC.
Australia: The Australian Securities and Investments Commission (ASIC) regulates financial services in Australia. Any brokerage operating in Australia should be authorized and regulated by ASIC.
If LTDPhoenix works with traders from these nations, it must adhere to the local regulations in each country. Before engaging in any trading operations, traders from these nations should do their due diligence and confirm the broker's regulatory status to ensure their safety and compliance with local laws.
Deposits and Withdrawal Methods
Trades can deposit money at LTDPhoenix using a variety of methods, including credit/debit cards, wire transfers, and alternative payment methods (APMs). For wire transfers, the smallest withdrawal amount is ten dollars (or its equivalent in the currency of the account). 
However, traders can withdraw any amount from e-wallets as long as it equals the applicable charge. The time it takes to process a withdrawal varies depending on the trader's local bank and other circumstances, but it normally takes 8 to 10 business days.
LTDPhoenix Pros and Cons
Pros
Cons

Regulated

Wide range of options for trading

Not regulated to operate in some countries

No MT4 or MT5

Not enough info about the company
Insights from Our Trading Experts
The company in question can assert that it is regulated, but the lack of openness, especially with regard to hidden costs, raises questions. To make wise selections, traders must be well aware of the costs involved with their transactions. Without clear and upfront disclosure of fees, it becomes difficult for traders to determine the full cost of trading, which could result in unforeseen costs that have an influence on overall profitability.
Concern should be expressed about the company's scant information as well. Established and trustworthy brokers typically have a sizable online presence that includes comprehensive information about their background, staff, and services. Lack of sufficient customer experiences or reviews may also be caused by how new the company is to the market. Experienced traders frequently favor brokers with a solid reputation and track record because it gives them more security and confidence in their trading activities.
Searching for a trustworthy broker to guide you through the complexity of trading? We can help you with every step of the process if you give us a call right away. Trading can be difficult, but with our expert guidance, we'll help it go more smoothly, giving you the knowledge and tools you need to approach the markets with assurance. Instead of going it alone, let our knowledgeable staff lead you to success. 
FAQ Section
What Is LTDPhoenix?
LTDPhoenix is a brokerage company in Cyprus, trading in a variety of financial markets, including FX, commodities, indices, metals, shares, and cryptocurrencies.
Is LTDPhoenix Regulated?
Yes, LTDPhoenix is regulated by the Financial Services Authority (FSA) of Seychelles with license number SD113 and registered in Seychelles under registration number is 8430083-1.
What Is LTDPhoenix's Website?
The website of LTDPhoenix is www.ltdphoenix.com.