November 03, 2022
Reading Time:
4
min
Metadoro Review – Who Is Behind Metadoro Brokers?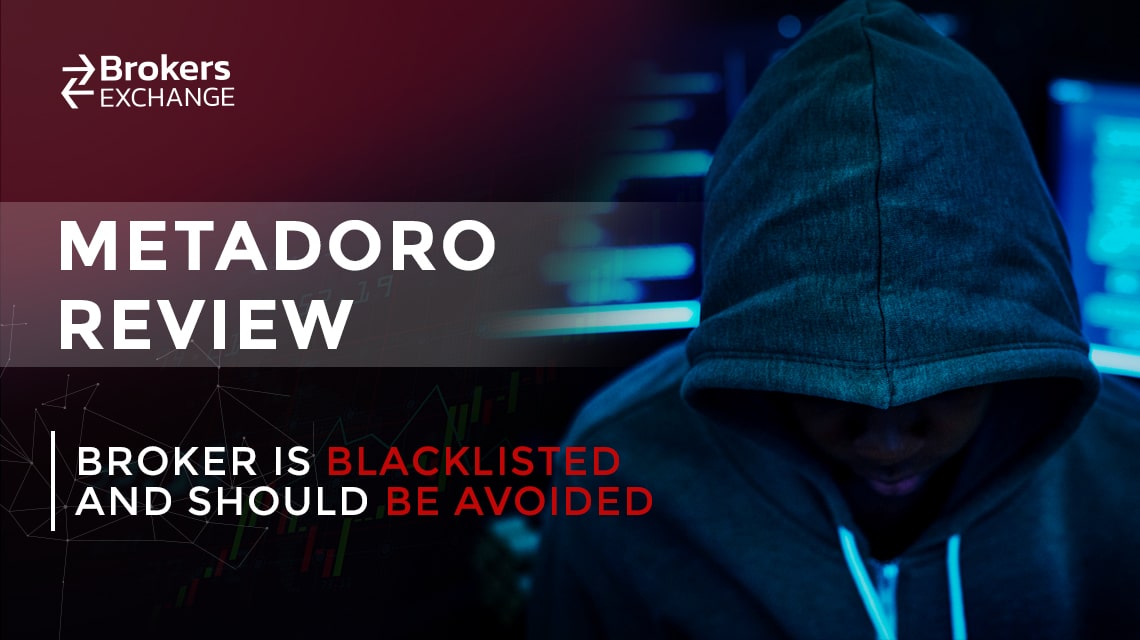 When potential client first opens the Metadoro broker's website, they are greeted with flash graphics and a seemingly well-designed page that just so happens to make any important information nearly impossible to find. 
This broker located in Mauritius runs the same kind of investment scam that has become all too common with brokers with offshore headquarters. 
The company that stands behind this brokerage is RHC Investments, licensed by the local financial authority which in Mauritius does not mean much in terms of the protection of investors. 
Clients can expect poor trading conditions, "great deals" which are impossible to make use of, and a "multi-level affiliate" program that is predicated on getting current victims of this scam broker to recruit more victims for Metadoro to take advantage of. 
Brokers who aren't trustworthy should be avoided at all costs like Beneffx, SoltechX, and CTmatador.
| | |
| --- | --- |
| Company | Metadoro |
| Website | Metadoro.Com |
| Address | office on the 3rd Floor, Manor House, 30 St Georges St, Port Louis, Mauritius. |
| Email | [email protected] |
| Phone | +442045773260 |
| Minimum Deposit | N/A |
| Leverage | 1:500 |
| Bonuses | Affiliate bonuses |
| Regulation | None |
| Warning | NSSMC  |
Is Metadoro Legit? Fund Security and Regulation
It is quite obvious from the get-go that this brokerage is not legitimate. The first red flag is raised by the fact that their headquarters is in Mauritius. 
While it is possible for a legitimate broker to have a branch with an offshore base in order to get around certain regulations, such as leverage limits, it is a definite red flag if a brokerage operates exclusively offshore. 
This means that the broker in question is not subject to any regulation and is in no way vetted. Traders are not protected by the rules and regulations that are put in place by tier-one regulatory bodies, such as ASIC, BaFIN, or the FCA. 
It is crucial that traders are on the lookout for this, as scam brokers have many tactics that they employ to take as much money from their victims as possible. 
Potential clients of Metadoro and other offshore-only brokers should be aware that the brokerages based in Mauritius do receive a license from the local financial authority but the 
Financial Services Commission (FSC) does not provide any degree of oversight over the actions of the brokers that they license.  
Overview of the Trading Platform of Metadoro
According to the website of this scam broker, they offer the industry standard trading platform known as MetaTrader4-5. 
This tends to be a good sign when choosing a broker. It offers many tools that traders can make use of to make the best possible decisions about their investments. However, there is no way for us to confirm that this is in fact true. 
One of the biggest benefits of a trading platform such as MetaTrader 4-5 is the degree that clients can customize the platform to fit their trading needs. Coupled with the diverse tools that it provides, it is seen as a positive when a brokerage uses this platform.
Metadoro Deposit and Withdrawal Method
A particularly curious issue with this broker is that their terms and conditions state that they decide the minimum deposit on a case-by-case basis. This is highly uncommon with legitimate brokers but very common with investment scams such as Metadoro.
Clients should have insight into the requirements of different account types before having to sign up for an account with a brokerage. This lack of transparency is just one of the many issues that potential clients face with this broker.
Another crucial red flag is that nowhere on the website is the information about possible withdrawal methods mentioned. This generally means that the broker in question does not plan on making a withdrawal possible for their clients.
Metadoro Offers A Welcome Bonus To Their Clients
The only bonus that is listed on their website is the multi-level affiliate program. Even in terms of this, the broker lacks transparency upfront. 
They mention the program but they do not give any specifics about referral targets nor a guide on how to achieve the bonuses that this program offers. Increasingly alarmingly the page for the program does not even bother to mention the benefits of referring your friends to join Metadoro. 
This Is How The Scam Is Initiated
Like the vast majority of investment scams, this one too relies on social media ads that present an offer "that is too good to miss"  in an attempt to get their potential victims' contact information. 
Once this step is complete the brokerage berates the victims via more offers that are increasingly too good to be true until they give in and sign up. 
Finally, the broker makes it impossible for the victim to withdraw their funds. Additionally, Metadoro also offers a multi-level affiliate program in an attempt to get users to bring in more potential victims.
Metadoro Summary
From beginning to end, Metadoro as a broker uses some of the dirtiest tricks in the investments scam handbook. 
The brokerage based in Mauritius has an abhorrent lack of transparency that should scare anyone in their right mind away. 
Metadoro does not provide a minimum deposit required stating that they rule this crucial matter on a case-by-case basis. Furthermore, this broker also fails to outline any potential withdrawal method for their traders. 
All in all, everything that a brokerage can do in order to scare away potential investors this brokerage has done. 
As a cherry on top of the investment scam cake that is Metadoro, they also outline a "multi-level affiliate" program that incentivizes victims of this scam to bring in more potential victims.
FAQs About Metadoro Broker
What Is The Minimum Deposit Amount For Metadoro?

This broker has not made this information available on their website.
What Kinds of Trading Platforms Does Metadoro Offer?

Metadoro claims that they offer the industry standard MetaTrader4-5 trading platforms.
What Funding Methods Does Metadoro Accept?

In the terms and conditions laid out by Metadoro, it is stated that the brokerage decides the minimum deposit on a case-by-case basis.