December 03, 2022
Reading Time:
4
min
Nerostrade Review: Is NerosTrade.Com a Legit Broker?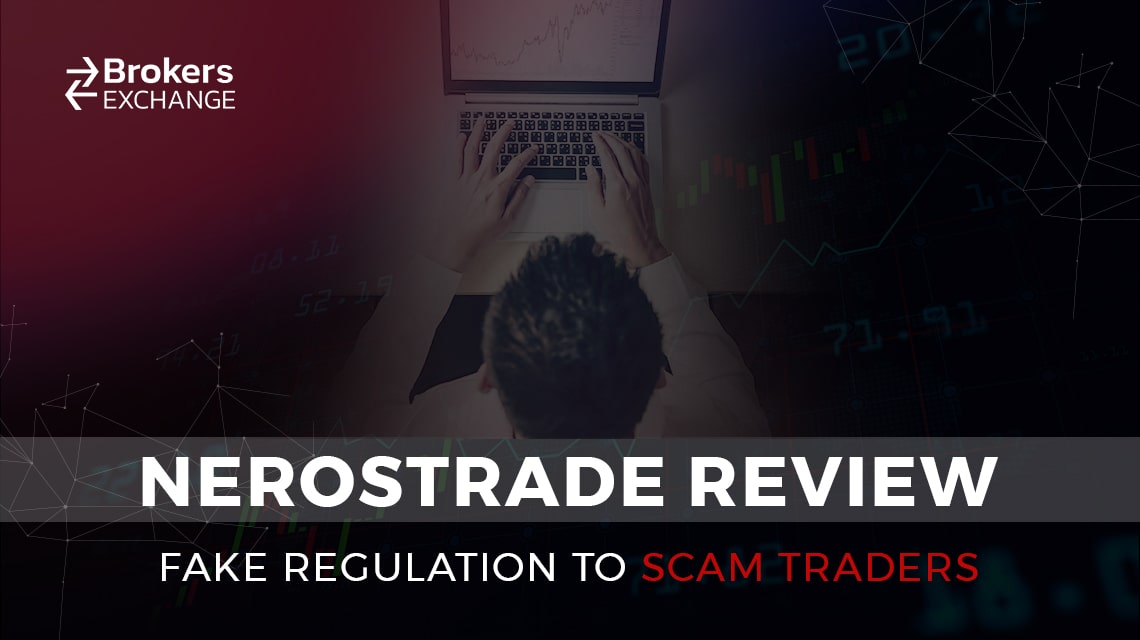 Nerostrade is yet another investment scam that is trying to make a profit by scamming people who are still trying to make money trading crypto. 
It is a clear red flag when a brokers website puts up contradictory information such as the fact to be based and registered in the UK but the footer of their website makes the following claim contradicting the first claim:  "Nerostrade USA, Inc. is licensed to engage in Virtual Currency Business Activity by the New York State Department of Financial Services."
Outside of the contradictory claims, it quickly becomes obvious that this is a scam broker due to the fact that the regulatory body that they say they are licensed by (New York State Department of Financial Services) does not even exist. 
A broker registered and legitimately operating out of the United States has to be licensed by the CFTC in order to provide their services legally. It should also be noted that this broker further confirms that they are scammers by only accepting payments via cryptocurrency. 
| | |
| --- | --- |
| Company | Nerostrade |
| Website | Nerostrade.Com |
| Address | Nerostrade Ltd2 New Street SquareLondon EC71B 9TWUnited Kingdom |
| Email | [email protected] |
| Phone | N/A |
| Minimum Deposit | $1 |
| Leverage | N/A |
| Bonuses | +5% for bitcoin deposits or +7.2% for Ethereum deposits |
| Regulation | Not regulated  |
| Warning | N/A |
Nerostrade Reliability – Regulation and Security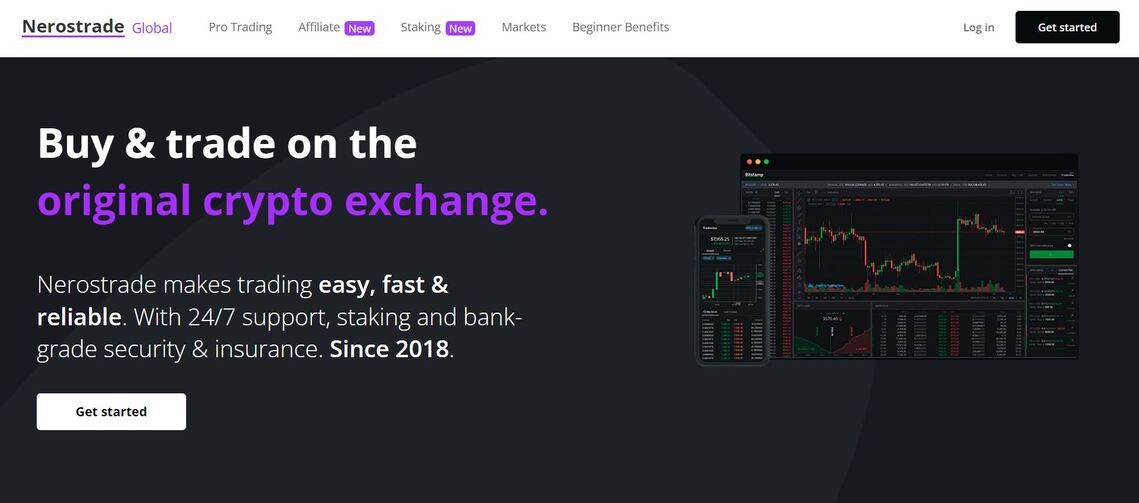 This broker claims to be based in the UK, which would lead their clients to believe that they should be regulated by the FCA. 
If clients take a look just a little lower on the page footer, they will find a separate statement that says that the brokerage is based in the United States, presumably New York. 
We assume they mean to say they are based in New York as the broker has gone through the trouble of making up the non-existent regulatory body New York State Department of Financial Services. 
This is a massive red flag when looking for a broker, regulatory status and legal structure should be displayed in a simple and straightforward way. 
It is very easy for potential clients to verify these claims by going to the UK regulators (FCA) website and searching for the broker's name or doing the same on the website of the CFTC, the actual relevant regulatory body for the United States. 
Trading Platform Available at Nerostrade 
It is not rare for scam brokers to claim to provide an industry-standard trading platform such as MetaTrader4-5. However, in the case of Nerostrade, they make no such claims. Instead, they provide their users with a very basic web trader that does little to impress with a limited selection of tools. 
One of the more important things to consider when choosing a broker is what platform the brokerage provides for its users. It would be favorable for the provided platform to be an industry standard like MetaTrader4-5 or cTrader. 
One of the highlights of these platforms is that they are highly customizable allowing users to tailor their trading experience to their own preferences. This is far from possible with a platform like a web trader provided by Nerostrade. 
Nerostrade Deposits and Withdrawals
A common trend with investment scams in recent years is to push their clients towards making payments in cryptocurrency. 
Nerostrade skips this by only giving the option of paying via crypto rather than just steering the client in that direction. 
Payments made with cryptocurrencies are highly unsafe, this is due to the following two factors. These payments are virtually untraceable. 
This means that little can be done to retrieve the funds when an issue arises. The second factor is that these payments are irreversible. 
The majority of legitimate payment methods offer some procedure to reverse the payment. In the case of credit cards, this is called a chargeback and with wire transfers, it is called a recall.
It should be noted that this broker does not outline a proper withdrawal procedure nor the requirements that need to be met in order to make a withdrawal. 
This Is How the Fraud Conducted?
These scams are often done by following the same blueprint nowadays. The blueprint that they follow is pretty simple. 
The broker in question runs a series of social media ads that promise their victims that they will get rich very quickly if they sign up for their service, in this case, a crypto trading platform. 
Next, the scammers guide the victims towards paying via cryptocurrency, often by making the deal more appealing than if the payment is made via credit card or wire transfer. 
Once the payment is made the scammers have your money and are not pressured to give it back in any way as these types of brokers are often completely unregulated. 
Nerostrade Summary
Nerostrade has done pretty much every despicable thing out of the investment scammers' handbook. 
Firstly, this broker makes up a fake regulator all the while claiming to be based out of a completely separate country with its own legitimate regulatory body. 
This broker claims that they are based in the UK and regulated by the FCA, and just below that, they mention that they are actually based in the United States and then state that they are actually regulated by an agency that does not exist. 
Secondly. this broker only accepts payments made via cryptocurrency. Finally, it becomes clear that this broker is a scam as they do not offer any legitimate requirements for a withdrawal to be made alluding to the fact that this is not even possible. 
Overall, we can not recommend depositing funds with this broker as they display predatory behavior and provide a highly unfavorable trading environment for their clients. 
FAQs About Nerostrade Broker
Is My Money Safe With Nerostrade?

Funds deposited with this broker are not safe as the brokerage only accepts payments via cryptocurrency. 
Does Nerostrade Offer a Demo Account?

This brokerage does not offer a demo account for its users.
Is Nerostrade a Trustworthy Broker?

This brokerage is far from trustworthy as they make contradictory claims about where they are based as well as a number of other vital pieces of information.