March 14, 2023
Reading Time:
5
min
Nexospro Review: Stay Away From Nexospro.Com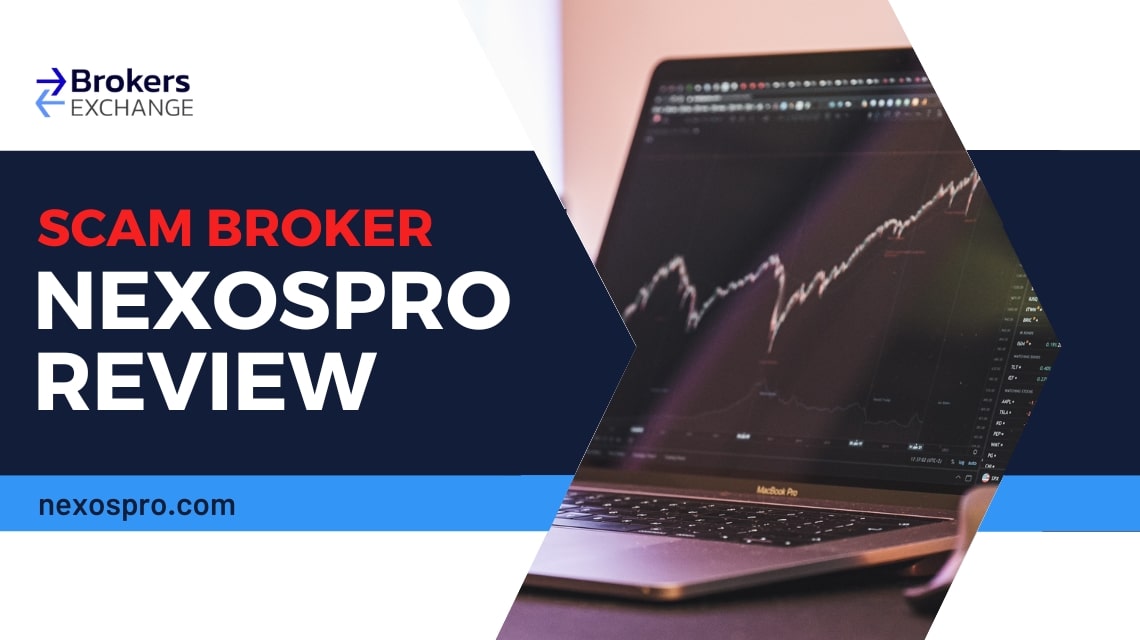 Nexospro should be a highly reliable UK-based brokerage site with great trading conditions and a chance for every trader to succeed and grow. 
In reality, this website is actually owned by a blacklisted scam, Cordelino LTD. This firm apparently also owns the domain known as BTC-trends.com and has been recognized as a financial swindler by the Spanish regulator, CNMV:
Getting on a blacklist of a top-tier EEA regulator should be a concrete reason not to invest with Nexospro. Another one is the fact that the short-lived scammy website is already down. If you still feel unconvinced, read our Nexospro review entirely and you will see why we're against the idea of investing anything with this con artist.  
Company

Cordelino LTD

Website
Nexospro.Com

– inactive

BTC-Trends.Com – inactive

Address

UK/SVG

Email

N/A

Phone

N/A

Minimum Deposit

$5 000

Leverage

Up to 1:400

Bonuses

Yes

Regulation

Unregulated

Warning

CNMV
How Are You Safe at Nexospro? Regulation and Security
In short, the answer to the question about the security at Nexospro would be that there's no safety of deposits guaranteed. How could there be when the broker is not subject to any regulatory law or legal regime? 
Nexospro was first said to have offices in the UK. FCA is the leading regulatory authority in the area with some of the strictest licensing conditions in the Forex world. A simple check of their database showed us no results for Nexospro or Cordelino LTD. 
In order to get an FCA trading certificate, Nexospro would first have to invest at least 730 000 GBP. Then they would have to provide segregated bank accounts where the investments by clients are kept. 


A leverage cap of 1:30 and negative balance protection ensure the risks of loss are properly managed. Eventually, the transparency required would never suit Nexospro, which tends to keep its anonymity and not disclose even the general trading conditions and policies. 
Licensing rules in the EU are somewhat similar to the UK regulatory regime. On top of that, the EEA zone has one independent regulator – ESMA which enforces another set of rules – MiFID, that ensures additional client protection protocols. Nexospro doesn't hold their license either. 
Terms and Conditions further reveal a disreputable real location of the firm – SVG. It's already been publicly declared that the SVGFSA doesn't regulate brokerage and binary options trading. That's the main reason why many of the newly registered websites with scamming tendencies were incorporated in SVG.
An Overview of Trading Software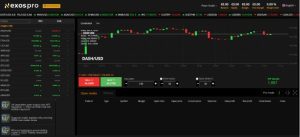 Much like a ton of other fraudsters around, Nexospro only offers basic, web-based software that doesn't do much, if anything at all. At least not until you make a deposit. However, even then it is not certain that the platform is actually functional and isn't just manipulated as a part of the grand scam project. 
Untrustworthy brokers tend to mend with the trading parameters and the software statistics. It's known to be a useful strategy in the manipulation of investors and their decision to deposit more funds. How wouldn't it seem motivating when the numbers show exactly what you want to see?
Nexospro Account Types 
Before having your entire investment disappear into thin air thanks to Nexospro, we strongly advise you not to attempt to open any of the super expensive account types here. These are the accounts that Nexospro offers, including the initial deposit requirement:
Micro – $5 000

Bronze – $25 000

Silver – $75 000

Gold – $150 000

Platinum – $150 000
The more expensive account should bring you various benefits, such as a dedicated account manager, live webinars, prioritized customer support and others. Regulated brokers, on the other hand, can offer you all these features and a lot more for far less money. 
Funding Procedure
Nexospro is cruel and utterly merciless when it comes to deposits and withdrawals, especially the fees that follow them. To no one's surprise, the broker only allows deposits in two cryptocurrencies – Bitcoin and Ethereum. 
The minimum amount to deposit with Nexospro is the price of the Micro account – $5000. As if that isn't a ridiculously big request to put before investors, Nexospro also applies even more irrational charges. These come in the form of 30% fee upon each withdrawal, plus the 7% processing fee. 
That isn't where your troubles end. The trading volume requirement will make all your withdrawals impossible before you even attempt to request them. Read more about this in the following section of this Nexospro review.
How is the Scam Carried Out?
Nexospro is pretty clear when it comes to investment demands. To even join the website and become a customer you have to invest at least $5 000. The registration is followed by another trap, which is the deposit bonus. 
EU and UK regulators have banned bonuses because of how ruthlessly brokers tend to use them. Nexospro is one of the swindlers that add high trading requirements that make bonuses unavailable for withdrawal. 
As a matter of fact, Nexospro will reject your withdrawal application if you do not meet the trading volume requirement so you cannot even take back the funds you originally deposited! Just for reference, the requirement is 30 x (deposit + bonus). Practically unreachable, these conditions serve as an excuse for Nexospro not to allow you to request a refund of a single cent invested!
Nexospro
Summary
Nexospro is an unregulated brokerage with unreasonably expensive yet non-existent services and products. This website is luckily for all the potential victims out there already closed, probably due to the public warning issued against the owning company. 
Cordelino LTD has already had a fraudulent domain in the past and Nexospro was their new project. Although they didn't last long, we believe it's only a matter of time before Cordelino LTD establishes a new domain. 
That's why we advise caution when choosing a broker-dealer. To be properly secured and protected, you have to ensure your broker is fully licensed for all the services they offer. If they aren't, there's only one thing to do – move on and look for another!
FAQs About
Nexospro
Broker
Is my Money Safe with Nexospro?
Nexospro is not regulated and therefore cannot offer you high protection and complete security of funds.
Does Nexospro Offer Demo Account?
The only available account types with Nexospro are the live trading accounts, and there are several of them.
What Is The Minimum Deposit at Nexospro?
At least $5 000 is how much you would have to invest with Nexospro before you can gain access to the cheapest account type.