April 14, 2023
Reading Time:
5
min
Opendealbroker Review – Lies Behind This Scam Broker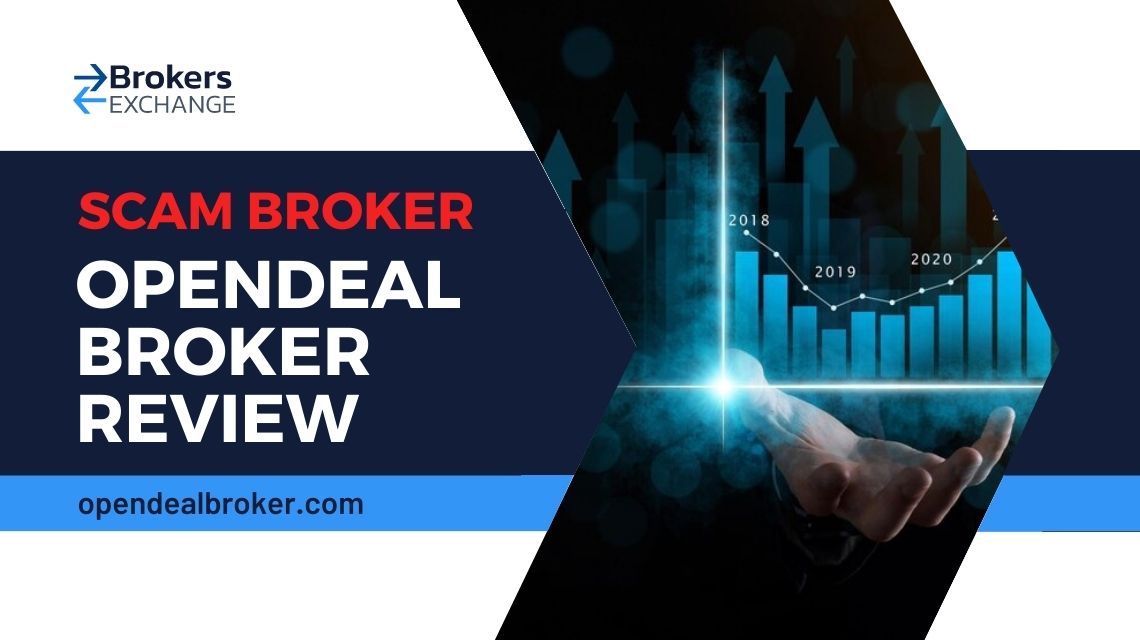 Opendealbroker Review, Clone companies are a thing to behold. In the Forex market, these often steal identification data and license info from other companies to try and pass as legit. Opendealbroker is one of them. Even their name is registered in a way to resemble the name of a legitimate brand existing since 2009. 
So in an attempt to quickly fool the less experienced potential customers, Opendealbroker even claims to hold several licenses, which also belong to Opendeal Broker LLC (USA). The latter apparently has nothing to do with Opendealbroker.com. The addresses these two have are different and Opendeal LLC has been regulated. 
Apart from this, and we have a lot more to tell you about their regulation in this Opendealbroker review, this broker offers binary options trading. Labeled as highly risky and often misused, binary options trading has been banned in most corners of the world.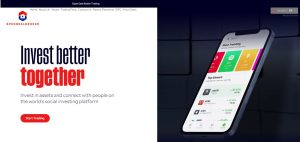 What is more, we strongly advise you not to invest in Fxy Trade, Options Trade Fx, and FxmyTrades fraudulent brokers.
| | |
| --- | --- |
| Company | Open Deal Broker LTD |
| Website | OpendealBroker.Com |
| Address | California, US (allegedly) |
| Email | [email protected] |
| Phone | +1(000)14130415 |
| Minimum Deposit | $10 |
| Leverage | N/A |
| Bonuses | Referral bonus of up to 25% |
| Regulation | Unregulated |
| Warning | N/A |
Regulation and Funds Safety at Opendealbroker
Let's start with the forged license, shall we? Opendealbroker has managed to put together a photo of supposed proof of the FSC membership. This act implies the broker's desperate attempt to raise their credibility with their potential victims. 
Too bad for Opendealbroker, though, as they apparently do not know they need a CFTC regulation and an NFA membership as a US broker. After immediately checking the NFA members list, we easily concluded Opendealbroker is only faking their regulation.
But this is only the beginning. Opendealbroker also claims to hold a trading permit from IFSC, which is the Belize government agency responsible for financial regulation. 
As with any other authority, the International Financial Services Commission in Belize has an obligation to publish its issued licenses. This is yet another register where Opendealbroker does not appear, even though they claim to.  
Despite the forged license and not being a member of any regulated brokers association, Opendealbroker still shamelessly offers its services to EU and international clients. 
Not only that, but this shady firm claims to enable negative balance protection, and the compensation fund. These are standard regulatory rules in the EEA, which Opendealbroker apparently doesn't provide.
Many details on the website have led us to believe Opendealbroker isn't just cloning the company info. Parts of their website remained the same after being copied from eToro. Turns out, our little wannabe broker here copies more than one firm!
Trading Platform at Opendealbroker
Excessively simple and not in the least useful, the Opendealbroker trading platform shows little to impress anyone. Being web-based and with very limited functionality, this terminal doesn't have much to offer even to amateur traders. Not to mention the complete absence of advanced tools featured in MT4 and MT5, for example.
Since we didn't deposit any real cash and no Demo account was actually available, we couldn't place trades. The numbers and some parameters are moving in the distribution, but only under the scammer's command. Manipulation of the trading software is widely spread among swindlers of this type, as it allows them better deceive clients.  
Opendealbroker
Deposits and Withdrawals
Let go of all the promises Opendealbroker gives you about depositing and withdrawing funds through more than 25 safe channels. The user area on the website clearly shows the single allowed funding method to be cryptocurrencies!
As it seems, you can choose between BTC, USDT, BCH, and ETH as available digital currencies and buy them through their own untrustworthy service. Then you can deposit and fund your live trading account. The minimum amount to deposit is $10, as the Client area shows.
Due to the severe lack of any further information, we can't tell what are the terms and conditions for processing the payouts. In that sense, Opendealbroker remains scarily vague about withdrawals, as well as fees that might follow. 
Opendealbroker Account Types Available
The faulty website doesn't allow you to choose which account you wish to open before, during, or after registering. It seems to us that the only account accepted is the live trading account. The minimum deposit required in the Client area is $10.
Instead of types of accounts, the broker calls them Trading Plans. The page which has them listed is buggy and was acting up so we couldn't tell what their names are. 
However, here the minimum deposit shown is $1000 and it ranges up to $150 001. The client zone in the deposit section asks for a different amount. This inconsistency didn't surprise us much, considering the broker was a certain scam.  
That's all the information we managed to dig up considering deposits and withdrawals. Opendealbroker is being shady in this aspect of their business as they are with everything else.
How the Scam Is Carried Out
Opendealbroker uses one deceptive technique that is slightly different from the rest. Their offer for the clients is to supposedly trade with the company's funds while not depositing. 
The trading fee that you accept to regularly pay is presented as an insignificant element, easily negligible. But that is, in fact, how the broker earns off you. 
You will be paying the fee while believing you're trading and profiting. After several months or, in worse cases, a year, you will allegedly be able to withdraw the profit you've accumulated from those trades. 
Opendealbroker, being a fraud they are, will naturally not let you withdraw anything. The profit you see is probably fake, as it comes from altered software. More fees, impossible trading volume requirements, and more conditions are there to further obstruct you from getting refunds.
Opendealbroker
Summary
Our final verdict concerning Opendealbroker is only one and is crystal clear: this broker is a scammer! Although they have meticulously structured their unscrupulous scheme, it lacks depth and crucial lawful elements. Our Opendealbroker review recognizes all the flaws in this broker's business and brings them to light so you can prevent them from robbing you. 
You can easily do more to protect your funds and privacy. Make it a habit to always consult your jurisdictional regulator about a company before you make a serious investment move. This could spare you the pains and troubles of dealing with fraud. We're also here to advise you on your trading journey, so contact us and we'll gladly help.  
FAQs About
Opendealbroker
Broker
Is Opendealbroker a Legitimate Broker?
This broker is in no way legit. They do not own a trading certificate, their licenses belong to another company, and the edited license on their website doesn't increase their credibility.
Is My Money Safe at Opendealbroker?
No, absolutely not. You will be making a huge mistake if you invest with a broker that cannot guarantee your safety of funds through the regulatory standards implemented.
Does Opendealbroker Offer a Demo Account?
While the website claims it does, they actually do not. A demo account with $100 000 virtual funds is advertised on the site, but there's no option for it when you're registering.