November 09, 2023
Reading Time:
4
min
Optiver Review: How To Make Sure If The Company Is Safe?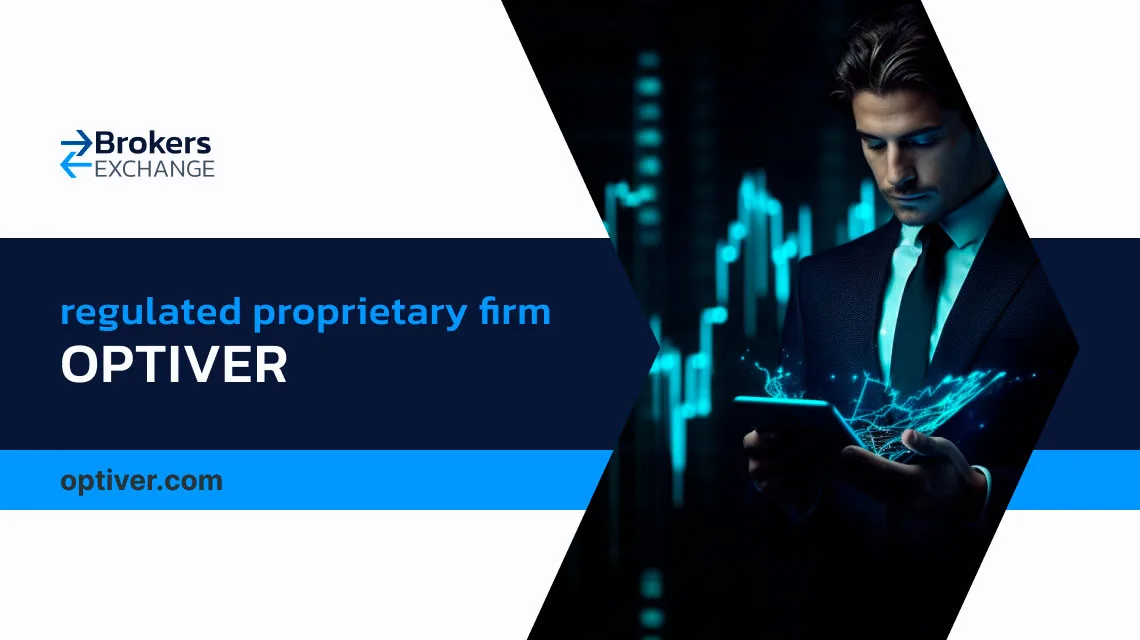 Optiver is a global proprietary trading firm that has made a significant impact in the financial industry since its inception. With its headquarters in Amsterdam, Optiver has established itself as a leading market maker and high-frequency trading firm.
In this detailed Optiver review, we will explore the key aspects of Optiver as presented on its official website and analyze its offerings, values, and impact in the financial world.
| | |
| --- | --- |
| Company Type | Proprietary firm |
| Legal name | Optiver Holding BV / Optiver VOF |
| Regulation | AFM |
| Registered in | Netherlands |
| Established | 1986 |
| Website | Optiver.com |
| Financial Authorities Warnings | No official warnings |
| Contacts | e-mail; phone |
| If a withdrawal is possible | Yes |
| Fees | Hidden fees |
| If Active on Social Media: | Yes – YouTube, LinkedIn, Twitter |
| Investor Protection: | N/A |
| Activity areas | United States, Australia, Netherlands, India, United Kingdom |
| Main threats | Unclear investment plans; |
| Main perks | Transparent finances on NASDAQ; |
History And Legal Information

Optiver's journey began in 1986 when its founders recognized the potential of trading options on the Dutch options exchange. The company has since evolved into a global operation with a strong presence in Europe, Asia-Pacific, and the United States. A commitment to innovation, technological prowess, and a deep understanding of financial markets have driven their remarkable growth.
As for regulations, the Optiver VOF is licensed by the AFM. But only since 2022. Yet, it seems that Optiver company only complies with European CRD IV / CRR regulations. Instead, you might prefer institutions with FCA, BaFin, CFTC, or ASIC licenses.
If you are not sure if you can trust this firm, make sure to check this CFTC press release. Seems like the company has been involved in manipulations.
How Does Optiver Work?
Optiver trading company provides liquidity to the global market through securities and derivatives trading. Through their proprietary trading software and daily arbitrage activities, they make sure to improve the financial markets for their clients.
What Instruments Are Traded With The Company?
As can be seen, Optiver Holding BV is a trading partner of 600+ counterparties all over the world. Generally, they provide liquidity in equities like:
Options

Futures

ETFs

Cash

Fixed income

FX options
Investment Plans With Optiver Firm
Surprisingly, this company is not revealing any details about the startup options. It seems that you have to contact them directly and make an appointment to continue with them. Which is something that could put a lot of pressure on a client. Something that's generally not the best thing in the trading world.
For a company that has existed for more than 30 years, it's quite strange nobody talks about it. Not even on their social networks do they have many followers.
Key Features With Optiver.com
As one of the leading liquidity providers in the industry, they have quite low transparency about their features. But if we can choose one of their options, execution trader Optiver is the most popular one.
It seems that Optiver company has quite mysterious offers. Especially once you see how top-tier licensed financial institutions work. In any case, all of the features and benefits of trading with this firm you can get from their sales agents. To see how transparent features should look, check our Finotrader review.
What Other People Think Of Optiver?
Even though Optiver's high-frequency trading might be popular, its management doesn't seem to be reliable. If you take a look at Optiver reddit comments, you will realize what other people are going through.
In fact, these comments show you how the company treats potential employees. If that's the case, you can imagine what could happen with clients.
Are Withdrawals Possible With This Firm?
Optiver market maker with Optiver Holding BV doesn't have any worldwide accepted regulations. Neither do they have fully transparent legal documents. Therefore, all the withdrawals from the accounts remain under question.
Generally, companies without transparent withdrawal policies and licenses are not to be trusted. Especially once you see how some of the best companies operate. For instance, check our ColmexPro review to see the difference.
Contact Options
Important to realize is that Optiver prop firm has offices all around the world. In fact, in 9 different cities. Some of the offices provide a direct phone line, while others only have e-mail. Yet, none of these have transparent working hours.
Working At Optiver Company
Apparently, the company has quite a wide range of educational and career offers. With 2.000+ employees, they have expanded very well. Hiwever, for a company publicly available since 1986, this is not much.
In any case, they offer:
Careers

Graduate and Student programs

Internships

Career Hubs

Recruitment Events
General Conclusion: Is The Optiver Company You Are Looking For?
Generally, the company has a positive vision of the trading world. Yet, that vision is not backed up with top-tier regulations and positive user feedback. In fact, nobody talks about this prop firm. In addition to that, they don't reveal their investment plans or pricing for their services. Not to mention the CFTC press release regarding the company's manipulations.
But wait to see the benefits of Tier 1 licensed firms. Once you combine an AI Analysis Tool and a safe broker, dreams can come true. But most importantly, nobody controls your money except you. Which is one of the most important things nowadays. Thus, if you are worried about knowledge, AI Analysis Tool has got you covered.
How Can I Make Money While Trading Online?
The key to being profitable is knowledge. Since it takes years to learn everything about finances, you might opt for alternative options. Indeed, prop firms could be a solution. But only if they are fully transparent. Which is not the case with Optiver. But to avoid any potential issues, make sure you choose the right brokerage.
If you are unsure about your choices and you want a detailed explanation, feel free to contact us. Our experts can give you step-by-step instructions about choosing a broker.
Most importantly, you don't have any obligations toward us. So, the final decision solely depends on you. But if you get in touch today, you can find out more about the benefits of AI Analysis Tool. Once you see it in action, you will wonder why you didn't find it earlier. Book your first free consultation now!
FAQ Section
Is Optiver a Good Company?
Fairly, not enough for professional criteria. For safer trading environment advice and access to AI Analysis Tools, contact our consultants.
Can I Make Money With Optiver?
You can try. But after meeting with our specialists you can see the best way of doing it. Book your consultation today!
What is Proprietary Trading?
Proprietary trading is a form of trading in which a financial institution, like Optiver, uses its own capital to participate in financial markets with the aim of generating profits.