June 04, 2023
Reading Time:
4
min
This Rallyville Markets Review Gives You the Facts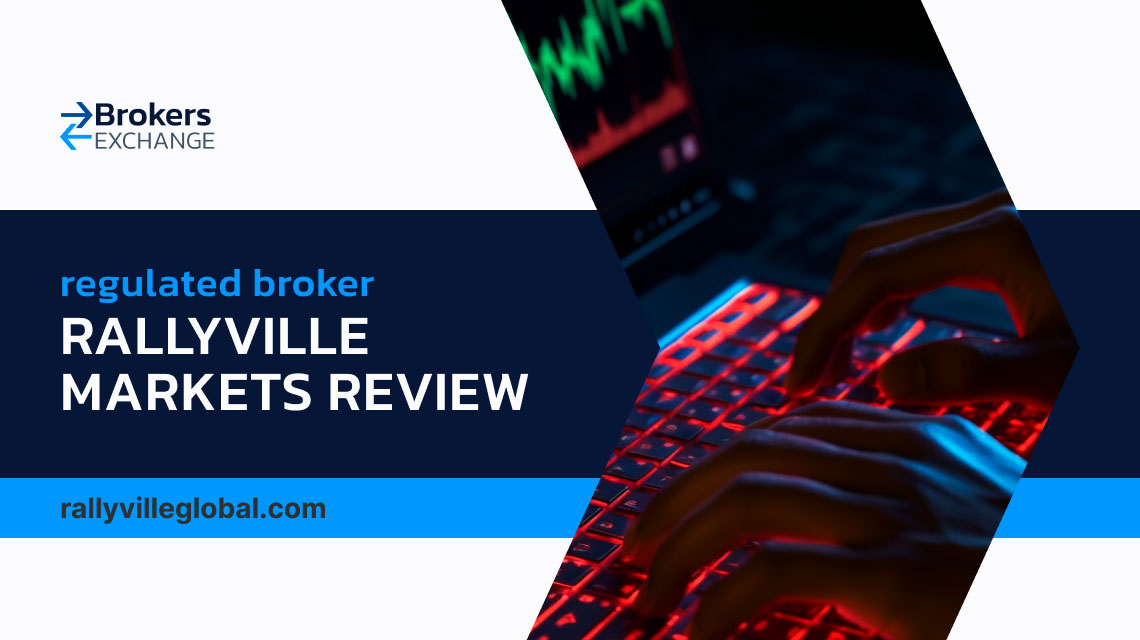 There are serious suspicions that Rallyville Markets is up to no good. And we're here to tell you they are true! We did our research and put all of our findings into this Rallyville Markets Review.
Please, give it a read and see why it's best not to engage with this broker. Without further ado, let's go.
| | |
| --- | --- |
| Company | Rallyville Markets  |
| Regulation | Vanuatu License |
| Warning | N/A |
| Website | rallyvilleglobal.com |
| Address | Vanuatu |
| Email | [email protected] |
| Phone | +61292612979 |
| Minimum Deposit | $100 |
| Leverage | 1:400 |
| Bonuses | N/A |
Is
Rallyville Markets
a Reliable Broker? Regulation and Security
Rallyville Markets is operating with a Vanuatu license, but let's take a closer look at what that means.
Vanuatu gives offshore regulation, which doesn't mean too much for traders. It doesn't set a leverage limit, there's no compensation fund and is basically there just for show. The moral of the story – don't be fooled by their license.
Moreover, there's so much false information on their website. They say their offices are in Hong Kong and Sydney, but we couldn't find anything when we checked the respective broker registrars.
Rallyville Markets obviously show no regard for the truth and you can be sure they treat their clients the same way. 
All that we just detailed should be enough to avoid this broker. Trust us, we have been in the business for a very long time, and these signs are never good. So take your money and find a reputable broker you can trust.
Trading Platform Overview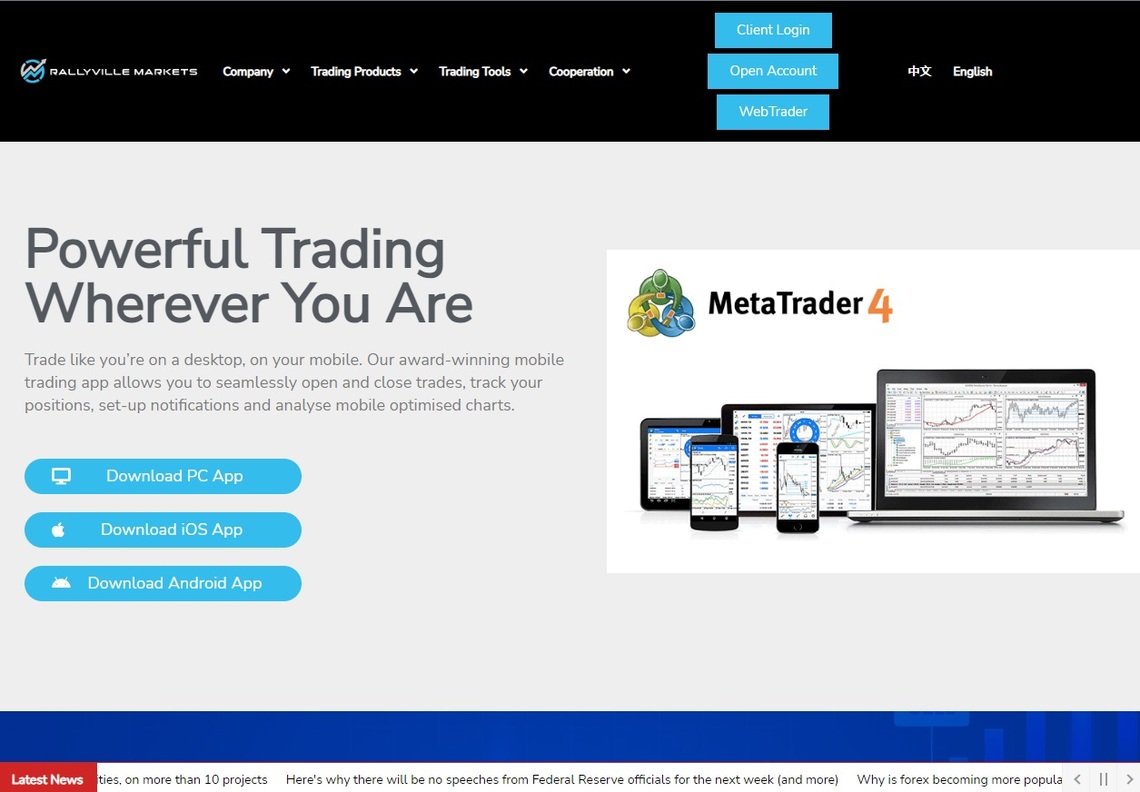 Talking about trading software, Rallyville Markets brings MetaTrader4 (MT4) to their clients. Seasoned veterans already know all about this platform, but here's the rundown for all those who don't.
Together with MT5, MT4 is the industry standard as far as software is concerned. It encompasses more than 30 tools, automated trading, custom indicators and many more features that make it a fan favorite in the trading community. You can download the software as a PC, Android or iOS mobile version.
However, having such a sophisticated platform doesn't have to mean anything. The broker can still manipulate it and make you believe you are actively trading with your money when, in reality, your money is long gone. So beware!
Account Types Available
Sadly, if you wanted to see what accounts Rallyville Markets can offer you, you wouldn't be able to do it.
They do have an account management section, but it contains no information about actual account types. If you want to learn something about that, you would have to go through the sign-up process.
But their online page does tell us there is a demo account option available. After a trial, you have to pay $100 to start trading.
Funding Methods Available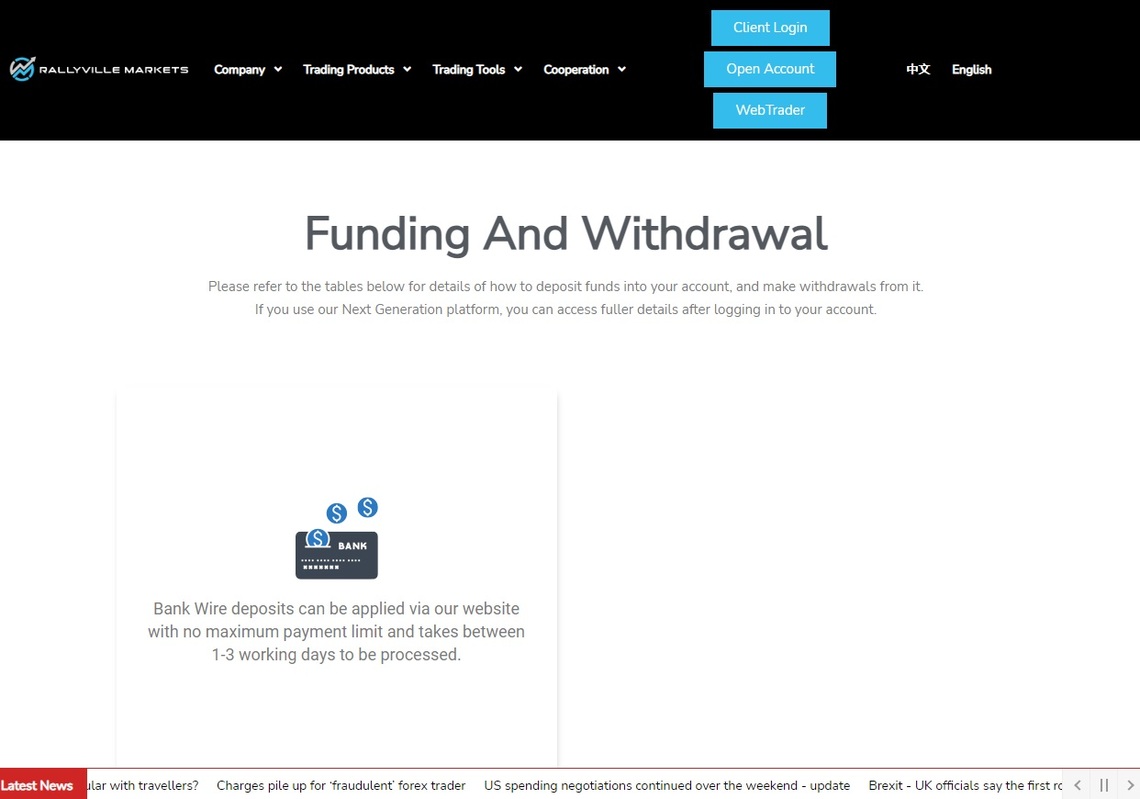 Rallyville Markets offers only one payment method – via a wire transfer. This method can be painfully slow, but more importantly, you have to pay very high processing fees. 
When it comes to withdrawals, the broker doesn't mention too much either. One alarming thing they do say, however, is that they do not know the payment processing time of banks.
This is an immediate red flag, as many scammers use this excuse to delay returning your money.
How Does the Scam Work?
There are many ways scammers target people, but there are also warning signs you can spot before even getting into contact with them. Here are some of the things you should remember.
First order of business – the website. In certain cases, fraudsters won't invest much money into optimizing their webpage. So, whenever you see a jittery page with a slow load time, you should open your eyes and prick up your ears.
Next, if the broker offers bonuses, make a point of reading all the terms and conditions regarding the subject. They usually come with high trade volume requirements and at that point, you can be almost positive you are dealing with a scammer.
And finally, avoid investing your money with anyone you don't fully trust. The scammers will try to tell you these fairy tales about insanely large profits, but that's a trap to lure you in.
Rallyville Markets
Summary
We hope our Rallyville Markets Review made you realize you should avoid this broker. They are regulated but that license means practically nothing to traders. However, don't lose your enthusiasm! The world of forex trading is astonishing; you just have to find your way through the dark clouds.
FAQs About Rallyville Markets Broker
Is Rallyville Markets Regulated?
Rallyville Markets operates with a Vanuatu license, but that license should not be trusted. Because of that, we strongly advise you not to do business with them.
Is My Money Safe with Rallyville Markets?
Your money is not safe with Rallyville Markets, since they have an offshore license.
Does Rallyville Markets Offer a Demo Account?
Rallyville Markets does offer a demo account. However, they didn't give any details about anything else.