November 27, 2022
Reading Time:
3
min
Secured FX Signals Review: All About SecuredFXSignals.Trade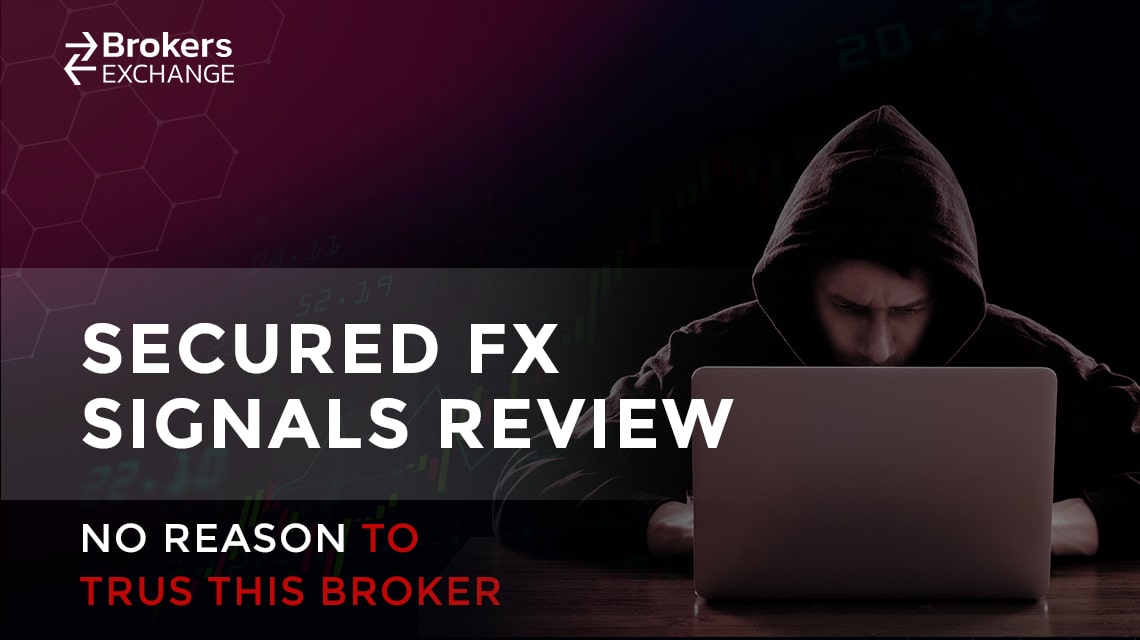 Secured FX Signals, Judging by the shallow information we can get from the broker's official website, there is very little transparency about this brokerage firm. It isn't even mentioned what the owning company is. 
The only provided info on this site is the contact email, phone, and name of a town, where they supposedly are. 
When such vague details are given, the site visitor can immediately conclude this shady business provides zero transparency. Potential investors have no reason to trust this broker from the start.
| | |
| --- | --- |
| Company | N/A |
| Website | SecuredFXSignals.Trade |
| Address | Corpus Christi, Texas |
| Email | [email protected] |
| Phone | +1 (904) 417-8229 |
| Minimum Deposit | N/A |
| Leverage | 1:200 |
| Bonuses | N/A |
| Regulation | Not Regulated |
| Warning | N/A |
Secured FX Signals Regulation and Fund Security
Since the website claims that Secured FX Signals is based in Corpus Christi, Texas, it means that this should be an American online trading business. If anyone is to check with the jurisdictional regulator if there was a company with this name, they would get negative results. 
The jurisdictional regulator responsible for regulating brokerage companies operating in the US is NFA. So please don't hesitate to check the NFA database for the broker's registration, regulatory history, and financial info. 
In case you have tried to check Secured FX Signals you would by now know that they have no NFA entry and are therefore completely unregulated and unlicensed.  
Non-regulated brokerage firms are not the ones you should entrust your funds with. Operating in the financial business unlicensed means that this company is another scammer, trying to pass as a legal broker. 
The Platform Used by the Broker for Trading
After a potential investor makes a few tries to access this broker's trading platform they will figure out that the mentioned platform is actually inaccessible. 
What is the purpose of an online financial services website if it doesn't even make it possible for investors to trade? This is a major red flag when it comes to Secured FX Signals and there is no way to put it more simply than: do not invest here. 
If you are a potential investor interested in trading or trying out online trading platforms for the first time, just stick to the most recommended options. 
Those are the top trading platforms and most recommended MT4 and MT5. Accessible, reliable, user-friendly, and rich in features and functions, they have become the industry standard over the years. 
Secured FX Signals Deposit and Withdrawal Process
There is hardly any useful information found on the website considering the depositing and withdrawal process. All we could find from the insubstantial information offered is that you can supposedly ''fund your account using a wide range of funding methods'', but none of those are listed anywhere. 
Top brokers today allow depositing through bank wire transfers, credit/debit cards, and other ways that require full transparency. These signs can serve you to determine whether a broker is fake or not. 
Most successful brokers are also crystal clear with users when it comes to withdrawing funds, requiring no fees, and delivering the funds securely and fast. 
How Does the Scam Implement?
Unregulated fake brokers are fraudulent scammers that use websites like Secured FX Signals to represent an attractive broker firm. They promise huge wins, daily income, and immense leverage. In this case, that leverage is 1:200. 
In the cases of some other scammers, it goes up to 1:1000 or more. This is something that regulated brokers are prohibited from doing, so this is a clear sign you are dealing with a scammer. 
After maybe creating an account on their site and leaving your contact information, expect constant contact and phone calls. All of those services are for the purpose of forcing you to invest. 
However, the key point is not to believe the scammer that is pressuring you and make your own choice. In this case, the best choice would be not to invest at all and just change your contact info if you are still pestered by them. Refer to authorities for help in case you have invested and do not invest more. 
Secured FX Signals Summary
All of the information about Secured FX Signals stated above serves to warn investors not to trust this fraudulent broker. Without being regulated or licensed, it means that they are another scamming scheme and only have one goal and that is taking your hard-earned money. 
Please do not be fooled by appealing promises of earning big and easy, as nothing that good can be true. Online trading can bring you profit but it also brings risks and takes a lot of hard work. 
If you have ever fallen victim to cyber theft, deactivate your credit/debit cards and refer to local authorities for help in getting your money back. Last but not least, please share your knowledge and experience to raise awareness about a fraudulent broker.  
FAQs About FSecured FX Signals Broker
Are Secured FX Signals Regulated?

No, Secured FX Signals are a non-regulated, non-licensed brokerage company.
Is my Money Safe with Secured FX Signals?

Considering that this is an anonymous, unregulated broker, investors' funds are not safe with them.
Does Secured FX Signals Offer a Demo Account?

No, Secured FX Signals does not allow opening a demo account.