July 25, 2023
Reading Time:
5
min
Sundell FX Review: Discover the Truth behind This Scammer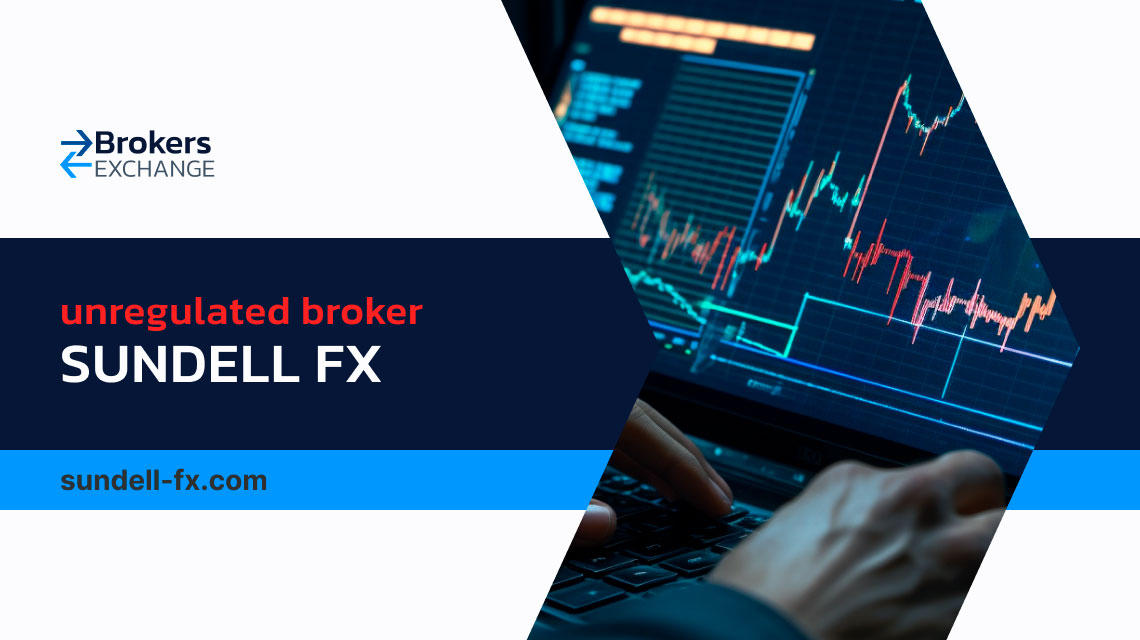 If you have been following our reviews, you know we write these elaborate introductions, but the Sundell FX scam is so outrageous that we are getting straight to the point.
We put all our thoughts after our diligent research in this Sundell FX review. Please read it and avoid this scammer at all costs!
| | | |
| --- | --- | --- |
| | Broker name | Reliable Broker Must Have |
| Legal name: | Sundell Limited | Transparently displayed in the disclaimer or legal documents |
| Regulation: | Unregulated | Within your legal jurisdiction – local regulator |
| Registered in: | UK (allegedly) | Your country or the country whose license applies in your legal jurisdiction  |
| Established: | 2022 | The older the domain – the higher the possibility the company is trustworthy |
| Website: | sundell-fx.com | Domain should be from local or international zones, no .xyz, etc. |
| Financial Authorities Warnings: | N/A | None |
| Contacts: | Email: [email protected] | Phone, email, social media, web form |
| Is withdrawal possible: | No | Yes |
| Fees: | Hidden fees | Transparent fees – list of spread and commissions |
| If Active on Social Media: | No | Often present on social media |
| Investor Protection: | No | Compensation fund |
Regulation Info
We are telling you straight away – Sundell FX is NOT regulated, and you should not trade with them. They claim on their website that they have a US MSB registration number, which means nothing to us as they are from the UK.
Many scammers employ this tactic to trick unsuspecting traders into a false sense of security. Since we saw through this, we assumed they would not have a legitimate UK license either, and we were right. After checking the FCA register, we found no company under the name Sundell Limited, which is why you should put this broker on your blacklist.
Always look to partner with a legitimate broker, and you will know you can trust them if they have a US or a Canadian license, among others. These two countries have some of the best regulators in the world, and you can take their stamp of approval to the bank. If you want to find a broker with such a license, you can contact us for help.
Sundell FX Profile
You can immediately see red flags when you go to sundell fx com. First off, the website is run very poorly. There are many spelling errors, and the whole site is somewhat buggy.

Next, you notice the utter lack of even basic information. We could not find the minimum deposit details, which accounts you can open, what leverage the broker offers, etc. We only found that you can open a demo account with SundellFX, the instruments you can trade, and what platform the broker offers.
They market their proprietary platform in the form of a WebTrader. It is available for mobile or PC, but you should not download anything from them as they are clearly scammers. No legitimate broker will leave out deposit, account, and leverage details as they are essential for trading.
Trading platforms:

WebTrader

Account types:

N/A

Financial Instruments On Offer:

Forex pairs (EUR/USD, GBP/USD, AUD/CAD, etc.)

Indices (US500, GER30, HK50, etc.)

Commodities (gas, oil, gold, etc.)

Stocks (Apple, Google, Visa, etc.)

Crypto (BTC, ETH, XPR, etc.)

Maximum leverage:

N/A

Minimum Deposit:

N/A

Commissions/bonuses:

N/A

Mobile app:

Yes

Desktop app:

Yes

Autotrading:

N/A

Demo account:

Yes

Education or Extra tools:

No
Is This Broker Safe?
No, SundellFX is not safe. They do everything to make you believe they are legit so that you would give them your money. They do not have a license with any regulator, which is the biggest red flag in the industry.
You can contact us if you want to learn more about general shady practices or if you want to find a good broker you can trust. And the best thing is, our consultations are free of charge.
Trader Reviews – Sharing Experiences
An essential part of any good professional review is a trader reviews section. Here you can find what real clients think of their broker and get around any lies the broker might be spreading.
Sundell FX has a 1.8 rating on Trustpilot with 26 reviews in total. One client from the US said: "This site and Sundell Limited and its app are all scammers. It provides fake transactions and steals money and cryptocurrency."
Other people also chimed in, saying: "Total scam!!! Beware. They made up bs excuses on why I could not withdraw my funds. Then they demanded new funds and ultimately stole my money and zeroed my balance."
How Does the Sundell FX Platform Reach Clients and Who Are They?
We found in our research that Sundell FX clients mostly come from the US and Canada. Furthermore, some user reviews helped us find how they approach victims.
Several reviews mentioned a honey trap scam method involving contact with a supposed love interest. Scammers present themselves as an attractive girl or guy, and they want to start an emotional relationship with you. So if you see this type of behavior, do not engage.
Deposits and Withdrawal Methods
As we mentioned before, we could not find any information on this SundellFX except that SundellFX offers "multiple deposit and withdrawal methods". We tried searching for a withdrawal policy but did not find one. This behavior is typical of scammers, so consider this as a warning sign.
Reasons To Avoid This Company
There is a lengthy list of reasons to avoid company, so many that we could write a whole new article about that. The main thing to remember is that SundellFX operates without a license, which is all you need to avoid them altogether.
On top of that, they lie and employ other shady tactics to lure you into a trap and then clean you out. Do not fall for the Sundell FX Scam, and while we are at it, stay away from Blink Trades and BullishFX too.
Our Safe Trading Experts' Opinion of Sundell FX
At the end of our Sundell FX Review, the most crucial point we want to emphasize is to not invest with this broker. They are fraudulent and you can kiss your money goodbye if you give it to them for any reason.
But you can still enjoy safe trading with legitimate brokers on the market. Contact us today to learn who they are and how to choose the right one for you!
FAQ Section
Is Sundell FX A Scam?
Yes, Sundell FX is 100% a scam. No license means bad business, and since this broker does not have one, you should stay away from them.
What Are Sundell FX Payment Methods?
We do not know. The broker failed to mention anything relating to deposit and withdrawal methods, which indicates they are scammers.
How Do I Withdraw Money From Sundell Fx?
You do not. Many reviewers on TrustPilot said that they could not withdraw money from SundellFX, and some even lost everything from their accounts too.