December 11, 2022
Reading Time:
4
min
Tg Capital Review: Don't Risk Trading with This Broker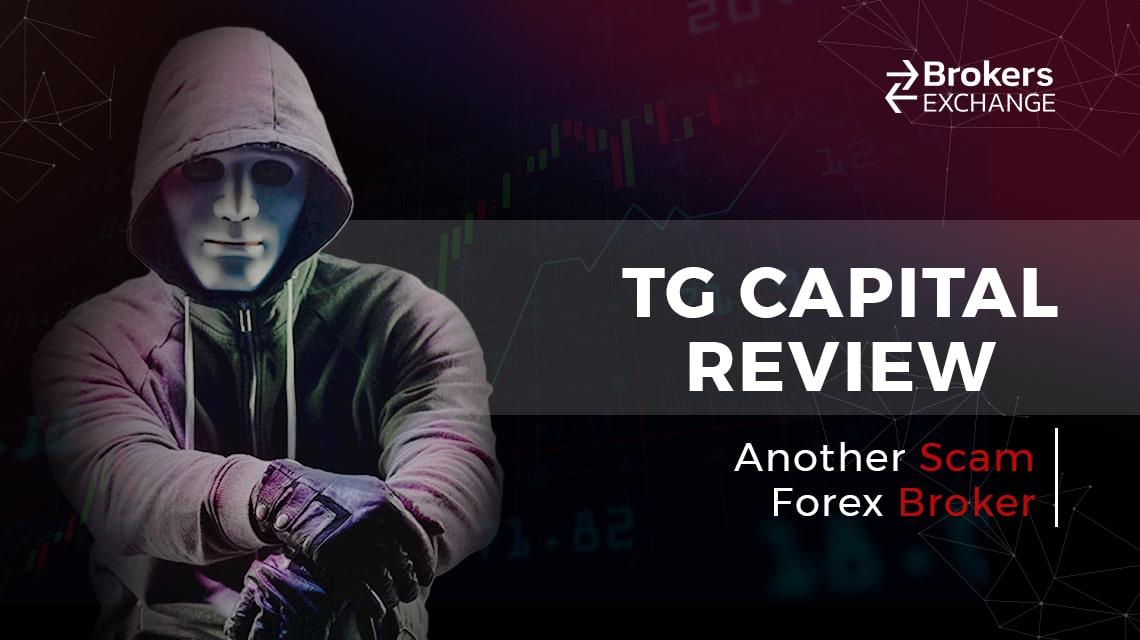 Tg Capital is just another scam broker with an offshore location in the Marshall Islands. Considering the number of legitimate brokers with great trading conditions available nowadays, there is no reason for anyone to even consider an unregulated investment scam like this broker.
Throughout this Tg Capital review, we will show you exactly why trusting an unregulated offshore broker is ill-advised, to say the least. 
The vast majority of offshore brokers are a scam, so the first thing clients should consider when looking for a broker is where they are based.
Avoiding brokers with locations like the Marshall Islands or St. Vincent and the Grenadines is a good start toward finding a brokerage that you can trust with your funds. 
Traders should note that this broker even asks for a relatively high minimum deposit of $250, which is off-putting as there are plenty of regulated brokers which ask for deposits as low as $1.
| | |
| --- | --- |
| Company | TG Capital |
| Website | TgCapital.Io |
| Address | Trust Company Complex, Ajeltake Road, MH 96960 |
| Email | [email protected] |
| Phone | N/A |
| Minimum Deposit | $250 |
| Leverage | 1:100 |
| Bonuses | Available |
| Regulation | Not regulated |
| Warning | N/A |
Tg Capital Reliability – License and Security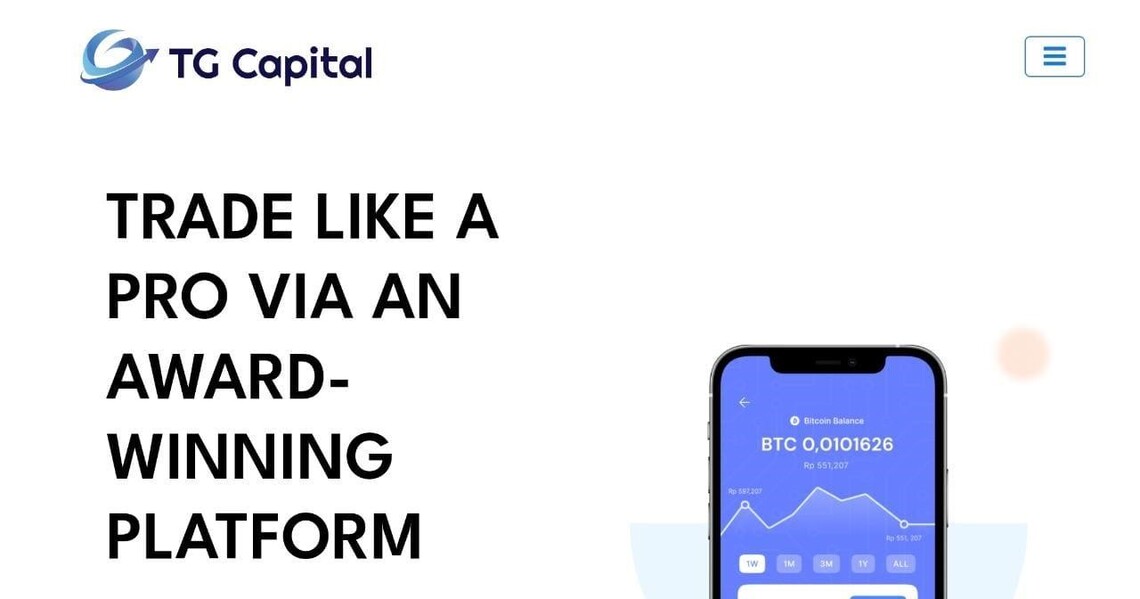 Seasoned traders are by now well aware that offshore almost always means scam. This is true in this case as well, as this broker operates from the Marshall Islands without any regulatory body looking out for the best interest of investors. 
This means that the "Broker" does not comply with any of the regulations put in place by tier-one regulatory agencies. The regulations in question are set to protect the interests of traders and to prevent predatory behavior from brokers such as Tg Capital. 
When looking for a broker, traders should make sure that the broker in question is regulated by a tier-one agency such as ASIC, CySEC, BaFIN, FCA or the CFTC. As the forex investment industry carries its own risks this will at least ensure that traders are protected from the broker.
Trading Platform at Tg Capital
The web trader that this brokerage provides is quite capable. The standard options a trader could expect are all there and the platform actually functions, which is somewhat of a rarity for scam brokers these days. 
That said, the more sophisticated tools such as automated trading, which are available in industry-standard platforms such as MetaTrader4-5, are not available. A web trader is not necessarily a bad thing; there are legitimate brokerages that offer their own web traders. However, this is very dependent on the brokerage as well as the needs of the trader. 
The platform that offers by far the best trading conditions, as well as the most options, would be the industry favorite MetaTrader4-5. This is due to the fact that this platform offers a high level of customizability as well as a wide array of tools to help inform every trade. 
Platforms like MetaTrader are suitable for those just getting into forex trading as well as highly experienced traders as the platform is able to meet the needs of both types of traders. 
Tg Capital Deposits and Withdrawals
In line with their other scam behaviors, this broker makes a huge effort in pushing crypto payments on its clients. They also accept credit card payments and wire transfers, but in order to get to these options the trader needs to dig around the payment page quite a bit. 
This tracks the behaviors of other scam brokers we have reviewed. The reason a brokerage does this is that crypto payments are untraceable and virtually anonymous. This is not true for the other payment options, credit card payments and wire transfers are subject to chargebacks and recall, respectively. 
In terms of making a withdrawal from this broker, there is nothing to indicate that they make this possible. The only way to get your money back from this broker is in the case of paying via credit card or wire transfer, in which case you can file for a chargeback or a recall with your bank. 
How is the Scam Performed?
Like the majority of investment scams these days, this broker looks for victims that are susceptible to "get-rich-quick" schemes and then promises to deliver just that. 
This is usually done via social media ads that attempt to get the victims to give out their contact information where the scammers reach out with increasingly tempting offers. 
Once a victim makes a deposit, especially in crypto, the scammer has gotten what they want. Another tactic that this broker might be using considering they have a functional platform is manipulating it to make it look like your trades are getting placed, but then hyperinflating your profits and asking you to pay a percentage-based withdrawal fee upfront. 
This fee would be based on the fake profits that the broker is manipulating and likely for a sizable amount of money.
Tg Capital Summary
Tg Capital is yet another in a long list of investment scams that we have reviewed. They show all the signs of a get-rich-quick scheme with all the standard red flags. 
The first red flag is their location. This broker is based in the offshore location of the Marshall Islands. This alone is enough to take them off of anyone's list of brokerages that they are considering. 
The situation gets far worse when a client tries to make a deposit as the investment firm makes a hard push for payments made in cryptocurrency, the least safe payment option a trading firm can provide its users. 
Giving credit where credit is due, the broker does provide a functional trading platform that offers the basic tools necessary for trading. 
However, even this should be taken with a grain of salt as a common tactic by scam brokers is manipulating trading platforms to show massive profits before asking for an upfront percentage-based withdrawal fee.
FAQs About Tg Capital Broker
What Kinds of Accounts Does TG Capital Have?

This broker offers 6 different account types with one of them being VIP and by invite only. The basic account requires a $250 deposit.
How is My Security Ensured When Using Tg Capital?

Simply put, the client's security is not ensured when trading with this broker as the broker is not regulated at all. 
What Funding Methods Are Accepted at Tg Capital?

This broker accepts crypto payments, credit card payments, and wire transfer however, crypto payments are pushed on the client.