July 12, 2023
Reading Time:
5
min
The Scammer Behind 24hr Trading Academy – Stay Alert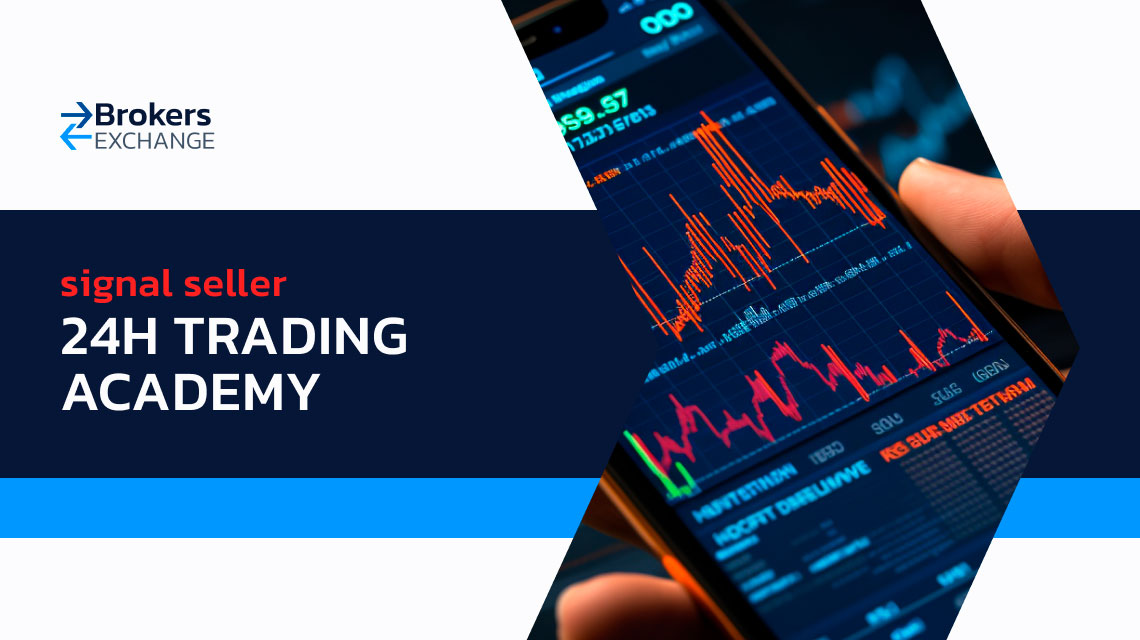 Unfortunately, scams, like the illegal 24hrTradingAcademy organization, are becoming more and more prevalent in today's internet environment. People must maintain vigilance and use care to guard against being a victim of such nefarious schemes.
Mohammad Maricar is the fraud's mastermind. He oversaw the academy, advised investors on forex, and received commissions from affiliated forex brokers. Maricar's participation in this illicit scheme emphasizes how crucial it is to research the reliability and authenticity of any investment opportunity. Keep reading to find out the truth about 24hr Trading Academy Limited. 
24hr Trading Academy – What You Need To Know
To help its students become independent traders and active members of a healthy trading community, 24hr Trading Academy offers trading courses in London, Birmingham, and Manchester. They emphasize the significance of price action and support their clients by offering instructional seminars and real-time analysis.
If that were true, it would be fantastic. But sadly, the 24hr Trading Academy's reality is much worse. Concerns regarding the academy's validity to financial standards have been raised because it has operated without the regulatory license. Mohammad Maricar, the company's director, has been instrumental in making forex recommendations and collecting commissions from affiliated forex brokers. The risks of dealing with unregistered and fraudulent businesses are highlighted by allegations of high return promises, potential losses, and regulatory measures. 
It is essential to proceed with caution when thinking about 24hr Trading Academy or comparable platforms. You should also confirm their legitimacy and get advice from reliable financial experts. 
The Essence Of The Fake Academy's Machinations
The schemes of a fake academy may employ several misleading techniques:
False credibility: Scam schools frequently give the impression that they are credible by employing well-designed websites, made-up testimonials,, or inaccurate information about their teachers or affiliations. The sole director of the 24hr Trading Academy, Mohammad Maricar, has received commissions from affiliated brokers. 
False promises: Scammers connected to fraudulent academies lure people in with alluring claims of speedy and certain success. They might promise significant returns in trading, investing, or other areas while claiming to have access to special information. 
Upselling and hidden costs: Once people enroll in the fictitious institution, they could run into several upselling strategies. Scammers put pressure on their victims to spend more money on mentorships, services, or courses under the pretense that doing so is essential for success. 
These schemes are fundamentally about taking advantage of people's hopes, trust, and financial fragility. To prevent falling for these deceptive tactics, it is crucial to use care, do your research, and consult reliable sources before interacting with any educational platform or academy.
WhatsApp As A Scammer's Tool
Due to its popularity and ease of use, WhatsApp has sadly turned into a scammer's go-to tool. Scammers take advantage of the platform's capabilities, like group chats, direct messaging, and phone calls, to prey on trusting users. They employ a variety of strategies, including pretending to be reputable people or organizations, advertising phony investment opportunities, and attempting to obtain sensitive information including financial and personal details. WhatsApp's anonymity makes it challenging to identify and prosecute scammers. 
Additionally, con artists frequently use urgency, persuasion, and emotional manipulation to trick their victims. To avoid falling into scammers, users should use care, independently verify facts, and be wary of unwanted messages or offers they receive over WhatsApp. It's important to note that one of the WhatsApp scammers is 24hrTradingAcademy. 
"Recommended" Scam Brokers
Scammers that pose as reputable brokers and offer recommendations for trading or investment platforms are known as "recommended" scam brokers. These scammers frequently prey on those who are interested in financial markets, such as stocks, foreign exchange, or cryptocurrencies, and entice them with claims of large profits and insider information.
After victims register with these "recommended" scam brokers, they could come across a variety of dishonest tactics. This can involve making unlawful trades, refusing to process withdrawals, altering trading data, or simply taking the victims' money and running.
Why has the FCA taken 24HR Trading Academy to court?
The FCA filed a lawsuit against 24HR Trading Academy Limited for violating the Financial Services and Markets Act 2000 (FSMA) by giving unlicensed investment advice via WhatsApp conversations. The corporation and its director, Mohammed Fuaath Haja Maideen Maricar, were found to have intentionally violated the FSMA by the High Court. Customers of 24HR Trading will get the confiscated monies, which Mr. Maricar was sentenced to pay over £530,000 in reparation. 
The Court also issued instructions to 24HR Trading Limited to stop violating the FSMA in the future. Customers ran the risk of suffering significant losses thanks to the trading indications the academy delivered via WhatsApp that were regarded to be improper investment advice. The FCA advises clients to seek financial advice only from licensed companies and to stay away from unauthorized businesspeople like Mr. Maricar and 24HR Trading.
24HR Trading Academy Victims
The FCA has been permitted by the UK court to pay out £106,650 in recovered monies to the 1,387 24HR Trading Academy victims. The losses to the investors totaled £1.3 million, with individual losses per investment ranging from £52,781 to 10 pence. Only investors with losses greater than £500 will receive compensation, and it will be proportionate to each investor's loss. 
The sole director of 24HR Trading Academy, Mohammad Maricar, gave forex recommendations and received commissions from affiliated forex brokers. Based on the information that was made available, the court approved the FCA's request for permission to disperse the cash. Following Maricar's failure to make restitution payments, the FCA took action against 24HR Trading Academy in 2019, froze assets, and secured a bankruptcy order against him.
Key Information To Consider About 24HR Trading Academy
When considering 24HR Trading Academy, it's important to keep the following key information in mind:
Unlicensed operation: Without the required regulatory authorization, 24HR Trading Academy functioned as an unauthorized CFDs signals service. Because of this, questions regarding its legitimacy and conformity to financial laws are raised.
Director: Mohammad Maricar, who oversaw the academy and was instrumental in advising investors on forex strategies and generating fees from affiliated forex brokers, served as its director.
Lack of authorization: Neither Maricar nor 24HR Trading Academy had their applications approved or disapproved by the regulatory bodies. This makes their credibility and the legitimacy of their actions questionable.
Promises of high returns: Like many frauds, 24HR Trading Academy probably offered alluring claims about quick and certain gains. As genuine investments always include risks and no one can promise huge profits, it is necessary to be wary of such statements.
Potential losses: According to reports, investors who took part in the 24HR Trading Academy program lost a significant amount of money, ranging from thousands to small sums. This emphasizes the dangers and potential financial harm of dealing with unauthorized and dishonest businesses.
Regulatory action: When 24HR Trading Academy and Maricar were sued, the Financial Conduct Authority (FCA) sought to freeze their assets and compensate investors for their losses.
When dealing with 24HR Trading Academy or other similar illegal investment platforms, it is imperative to proceed with the utmost caution in light of all the aforementioned issues. Before making any decisions, contact us for a free consultation so you can get into trading without any doubts. 
FAQ Section
What does 24hr Trading Academy do?
An unlicensed business, 24HR Trading Academy, allegedly offers investors forex recommendations and CFDs alerts. Nevertheless, it did not have a regulatory license, which cast doubt on its compliance with financial regulations.
Can I Trust The 24hr trading academy?
No, you cannot trust 24hr Trading Academy because it operated without regulatory authorization. Its lack of approval casts doubt on its legitimacy and trustworthiness as a reliable investing platform.
Does 24hr Trading Academy Offer good signals?
The quality and dependability of the signals offered by 24hr Trading Academy are not guaranteed. Being an unlawful organization, its reputation and track record are suspect, and there's a chance you'll get false or deceptive information from it.
Is 24hr Trading Academy a scammer?
Yes, 24hr Trading Academy is regarded as a scammer because it operated fraudulently and illegally without the required regulatory license, creating questions about its credibility. Investors should refrain from doing business with unlicensed entities.