October 15, 2023
Reading Time:
4
min
The Trading Analyst Review: Who Is Behind Thetradinganalyst.com?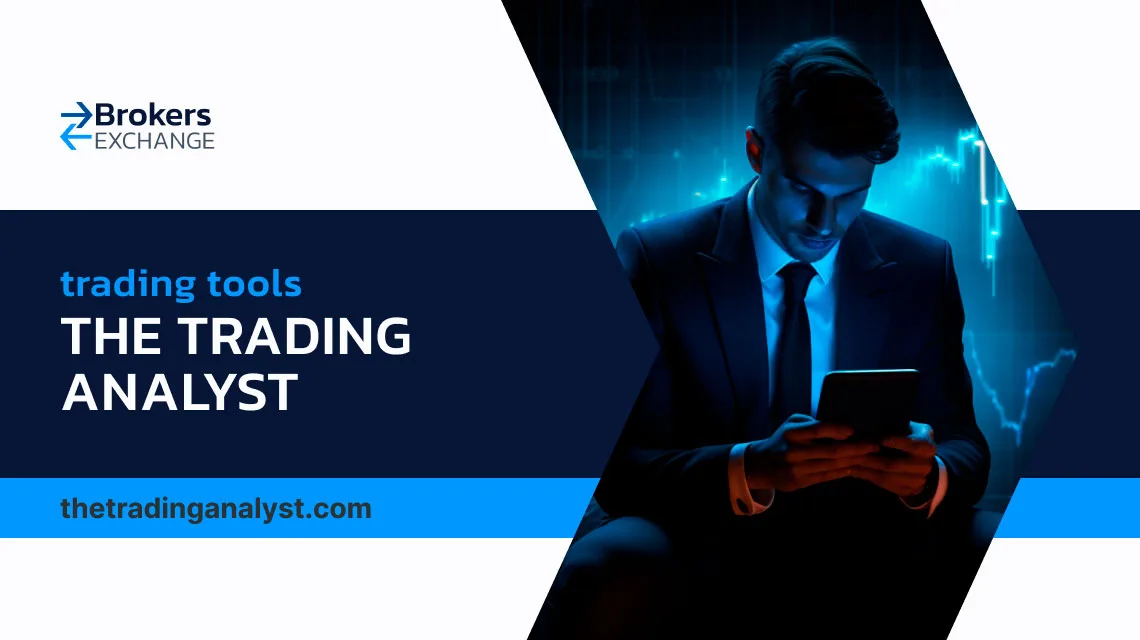 You browsed the web wondering in which direction to head and you stumble upon The Trading Analyst. You start thinking about whether or not they are the right choice for you and if you can rely on them to ensure your path to success. However, before committing, better read our The Trading Analyst review to learn more about the company and its features. 
TheTradingAnalyst offers a service that sends SMS-based real-time trading notifications to traders.  The company offers accessible instructional resources, a track record of profitability, and regular alerts. If you want to learn more about the firm, continue reading. 
Who Is The Trading Analyst?
The Trading Analyst is a well-known trading alert service for both novice and seasoned traders. While beginners might have a harder time in the beginning due to the complexity, this platform offers some great features that can help newbies. 
Their system has produced outstanding results, especially in the year 2022, where they expanded the initial investment of $100,000 up to $793,000. Additionally, they offer trade alerts with specific entry prices and profit targets. Or that's what they claim.
To help traders boost their success rate, the service concentrates on options and stocks trading and provides real-time information, educational materials, and cutting-edge features like a powerful volume confirmation algorithm. Before we continue, make sure to check our WaveSolutions review to learn which brokers to avoid. 
Company Type
Trading Tool
Legal name
Trading Analyst LLC
Regulation
Not expected
Registered in
30 N Gould St STE R Sheridan, WY 82801
Established
2006
Website
thetradinganalyst.com
Financial Authorities Warnings
Contacts
Fees

$147 per month
$357 per quarter
$787 per year

If Active on Social Media:
Yes
Investor Protection:
None
Activity areas
United States; Canada; United Kingdom; Serbia; 
Main threats
Expensive
Main perks
Real-time alerts
More About The Trading Analyst
The site integrates crucial assets with trading instruments and  provides a strong volume confirmation algorithm that helps traders cut down on losing trades, stay away from short-term trades that carry a high level of risk, and find profitable trading chances. We could say the platform is there to push traders in the right direction and increase their chances of making profits. 
It is advantageous for traders to receive quick alerts about potential opportunities, especially in volatile markets. The service offers a thorough analysis of a trader's portfolio performance, allowing for the modification of trading tactics. The options trading market offers novice traders a variety of information, including methods, market trend research, and risk management advice.
Trading Platform

No platform

Account Types

Monthly, Quarterly, Annual

Financial Instruments On Offer

Real-time trading alerts via SMS
Real-time portfolio tracker
Educational database
2-5 trade alerts per week
Weekly trading report

Maximum leverage

N/A

Minimum Deposit

$65

Commissions/Bonuses

N/A

Mobile app

No

Desktop app

No

Autotrading

No

Demo account

Yes

Education or Extra tools

Research Center, FAQ
Is The Trading Analyst a Legit Company?
While it may be more expensive than its competitors, this company does offer many features and a variety of educational materials that new traders can enjoy. For seasoned traders, it offers many different tools and if you are an Options or Stocks trader, this company could be a great choice. However, it's vital to check regulatory requirements in your jurisdiction before subscribing. 
Our The Trading Analyst review is not here to only evaluate the company. It's also here to recommend another amazing tool both new and seasoned traders can enjoy in. If you are indecisive and tired of wondering whether to buy or sell, our tool can help you out. Keep reading the article and learn more about our AI Analysis Bot. 
Should You Avoid or Enjoy This Company?
We can easily split this firm into two pieces, the pros and the cons. Disadvantages may include a lack of comprehensive reports and unreasonable prices, while advantages may include a solid track record and access to educational content. Additionally, the firm offers real-time trading alerts and various membership plans to choose from, with a huge discount on the annual plan. 
In the end, it all depends on your needs and preferences so it's always advised to do individual research before committing to any type of platform. Read evaluations of the company you want to use, like our The Trading Analyst review to learn about potential issues or advantages. Additionally, check our RaceOption evaluation to know who not to trade with. 
Weighing the Pros and Cons
Pros
Cons

Real-time trading alerts

Variety of educational material

Various membership plans

Uses a proven trading strategy

Not suitable for beginners

Expensive 

No in-depth research reports

Complexity 
Can I Make Money While Trading Online?
To make money while trading online you need more than just pure luck. Before even starting, it's important to educate yourself on the asset you want to trade with and make sure you choose a reliable company. After knowledge comes strategy, so don't even think to start without a well-thought-out plan. 
Even if you have a plan, you still need awareness, especially because the markets constantly shift. Last but not least, you need the help of AI-powered tools, which is where we come in handy. 
Our AI Analysis Bot will become your favorite tool while you fight your way to profitable trading. It has the ability to make insightful recommendations by gathering information from charts such as previous asset prices and other data. If you are indecisive, this tool will provide you with valuable insight on whether to buy or sell and all you have to do is enjoy and relax. 
Our AI Bot is perfect for people who want to start trading profitably and while we can't guarantee success, we promise you won't be able to get enough of our bot. To prove it, we offer a 14-day free trial for the first 100 traders that reach out. Act quickly to take advantage of our AI-powered platform and step into the future of trading! 
FAQ Section
What Is The Trading Analyst?
The Trading Analyst is a well-known trading alert service where the alerts are received by SMS. The company offers a variety of features suitable for both beginners and seasoned traders.
Is The Trading Analyst Legit?
Yes, The Trading Analyst is a legitimate company you can use to boost your chances of profits. In combination with our AI Analysis Bot, you will be unstoppable.
What does The Trading Analyst do?
The service focuses on options trading and offers real-time information, educational resources, and cutting-edge features including a potent volume confirmation algorithm to help traders increase their success rate.