January 06, 2023
Reading Time:
4
min
TradeFCA Review – Who Is Behind TradeFCA.Com?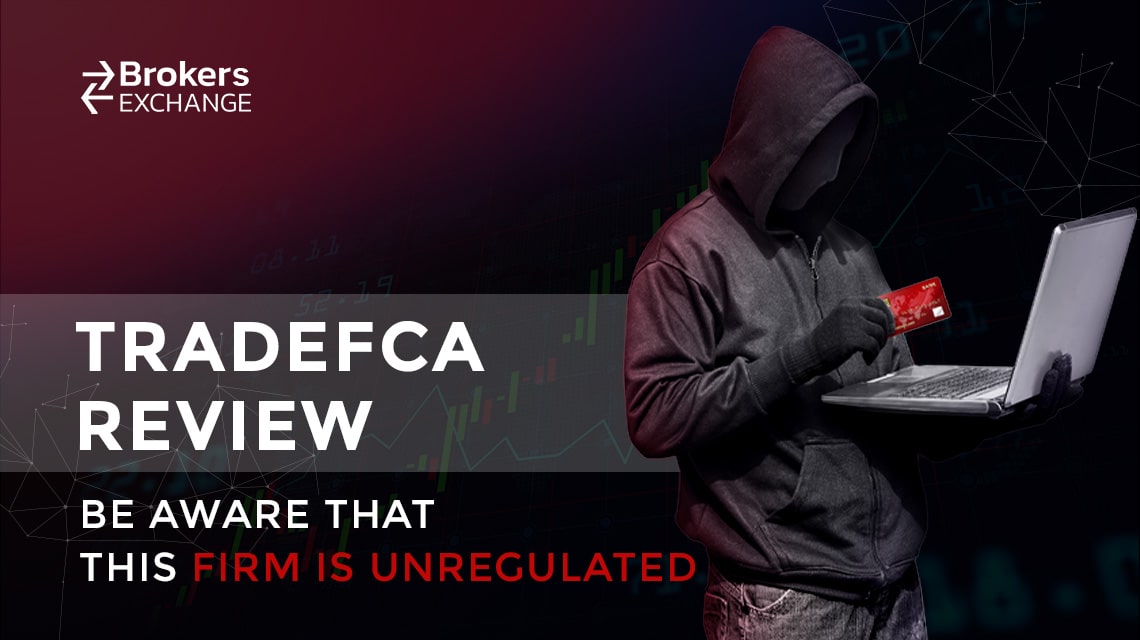 TradeFCA fraud is something that remains to be seen since all the information about this broker that we found and checked turned out to be false. 
Even though it is painful to look at, their site looks like it provides users with lots of information they might want to have before they make any important decisions. 
The site also provides us with a video of Cristiano Ronaldo announcing his partnership with Binance for undisclosed reasons.
Spending more than 10 minutes researching this broker is guaranteed to make anybody realize that everything this illicit brokerage says is a lie. 
We hope that our TradeFCA review will help save you from making any potentially bad decisions and wasting time dealing with unscrupulous swindlers such as this one.
| | |
| --- | --- |
| Company | TradeFCA |
| Website | TradeFCA.Com |
| Address | 31 Victoria St, London SW1P 2HT, UK        |
| Email | [email protected] |
| Phone | +442045387019 |
| Minimum Deposit | 200$ |
| Leverage | 1:1000 |
| Bonuses | N/A |
| Regulation | Unregulated |
| Warning | FCA |
Is TradeFCA a Trustworthy Broker? Regulation and Security
As we've stated before, the company offers lots of information on its site, this information includes licensing and regulation too. However, the information is given as a jumbled mess of text that seems nonsensical at times.
In the text, the company states that they are regulated by the FCA of the UK, and by the ASIC of Australia. They provide us with license numbers and even go as far as to say that scammers are falsely claiming the name, registration numbers, and other information to defraud people.
Upon checking the databases of both ASIC and FCA we quickly found out that no company under the name TradeFCA is mentioned in either. 
Offering information in such a confusing way is a red flag, but offering completely false information is an even bigger one. By now it is completely evident that we are dealing with a scam broker. 
If you need any more convincing, you should know that the FCA of the UK has already issued a warning against this would-be broker for defrauding people in the UK.
Trading Platform Overview
The illicit broker claims to give their users access to the world-renowned MetaTrader 5 platform. Scam brokerages that give access to cutting-edge software are not unheard of, but TradeFCA is simply falsely advertising again.
MT5 is one of the most popular trading platforms for many good reasons, but none of these are enough for anyone to start trading with this fraudster. 
Upon clicking the links that are supposed to take us to the platform or allow us to download the software, we are taken to blank pages. TradeFCA is offering us a Potemkin platform, to be more direct, this scammer has no platform.
Funding Methods at TradeFCA
TradeFCA doesn't have a section of its website dedicated to explaining how can their clients send them money. Instead, they offer us a few pictures which are probably supposed to assure us that the following methods of payment are available: 
Wire Transfer
Visa/Master card
Qivi Wallet
Neteller
Payeer
Bitcoin
Skrill
WebMoney
We were unable to confirm whether these methods of depositing work or not. No matter what the methods of depositing are, sending money to obvious scam brokers is never a good idea.
How The Scam Was Executed
The fraud executed by TradeFCA is a classic investment scam scheme, albeit one that is a bit nonchalant. The scam is performed through several clearly established steps. 
Step number one: attract customers. Just like any other fraudster, TradeFCA desperately tries to get people to send them money by making false promises and making an attempt to look like a legitimate brokerage. 
After receiving the victims' money, the scam broker is likely going to stop responding to people who have deposited with them and disappear after they stole enough money. 
However, this is usually not the end, as most fraudsters simply pop up under another name after enough time has passed and the dust has settled. 
TradeFCA Summary
If you read our TradeFCA review this far, you completely understand why there is not a single reason that you should trust this illicit broker. 
Besides giving us a laugh with their Cristiano Ronaldo feature, there is nothing really positive to be said about this financial swindler. 
Their site is a complete mess, the information they give is confusing at best, and they already have a warning issued against them.
Scam brokers come and go, and we're sure that TradeFCA will disappear after some time and reappear under a new name after some more time. Having said this, it is important that you stay well-informed and know how to recognize a scam when you see one.  
We hope our TradeFCA review, helped steer you away from at least one scam investment and gave you an example of what you should pay attention to when you are choosing a broker.
FAQs About TradeFCA Broker
What Funding Methods Does TradeFCA Accept?

TradeFCA seems to accept credit and debit cards, wire transfers, and cryptocurrencies.
Is TradeFCA a Trustworthy Broker?

As we explained in the article, TradeFCA is most certainly not a trustworthy broker.
Is TradeFCA Regulated?

Even though they claim to be, TradeFCA is not regulated by any legitimate regulatory body.