November 29, 2022
Reading Time:
3
min
Trademezone Review: Is Trademezone a Trustworthy Broker?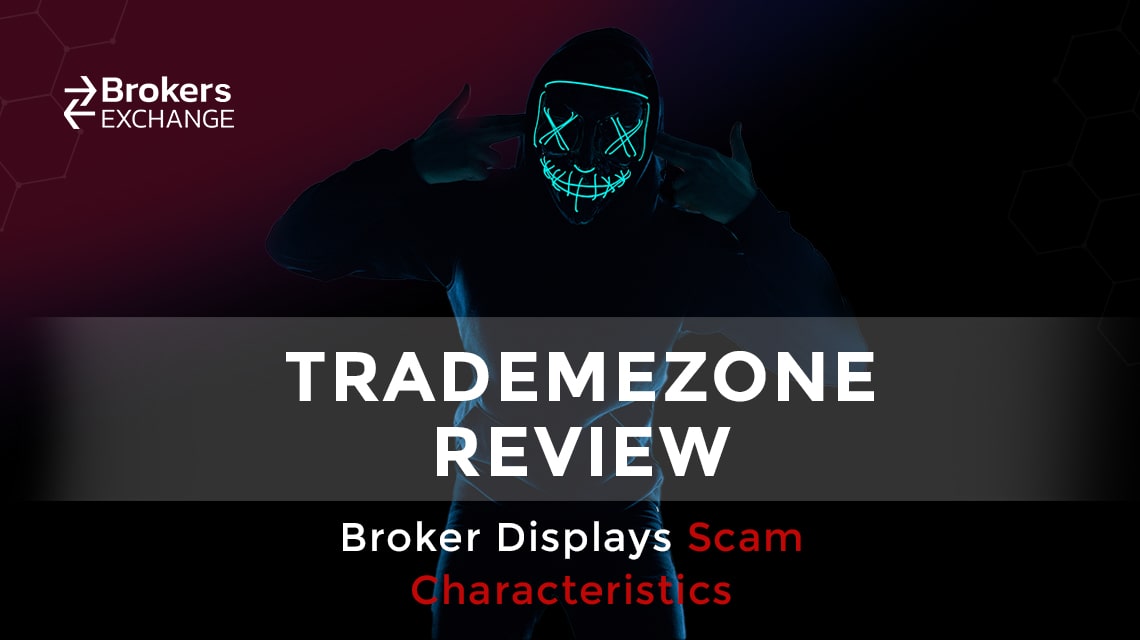 Trademezone website says that it belongs to a company called Mars LTD. The information provided shows the claim about the company being in St. Vincent and the Grenadines. However, from the contact page of the website, another address is given on the Marshall Islands. 
It is further claimed that FSA regulates the company. This is not possible, as FSA itself has issued a warning stating that FSA does not provide licenses for any business of Forex trading or brokerage or binary options trading. Also, the same document explains that no authority in SVG can give such a license to any broker. 
It is well known that SVG is a popular location for starting shady brokerage businesses, and as many reviews have explained before, it is a safe harbor for many scammers.
| | |
| --- | --- |
| Company | Mars LTD |
| Website | Trademezone.com |
| Address | SVG/Marshall Islands |
| Email | [email protected] |
| Phone | +441163000121 |
| Minimum Deposit | N/A |
| Leverage | 1:400 |
| Bonuses | Yes |
| Regulation | Not regulated |
| Warning | N/A |
Regulation of Trademezone and Safety of Funds
As an offshore company, Trademezones make sure they keep their anonymity this way. So in case, they manage to scam an investor, they can stay safe from the authorities and penalties for their crimes. 
This is why offshore companies that give only vague details of their information, residence, and contact, are not to be trusted.
Regulated brokers have to constantly satisfy the conditions and demands that jurisdictional regulators keep a keen eye on. 
To be regulated and licensed at all, brokerage firms have to have a beginning capital that ensures their operations for a longer period. Some services and features offered to investors to ensure the safety of their funds are also required. 
Without meeting all these and many more strict conditions, brokers cannot be regulated. 
The Trading Platform Used by Trademezone Broker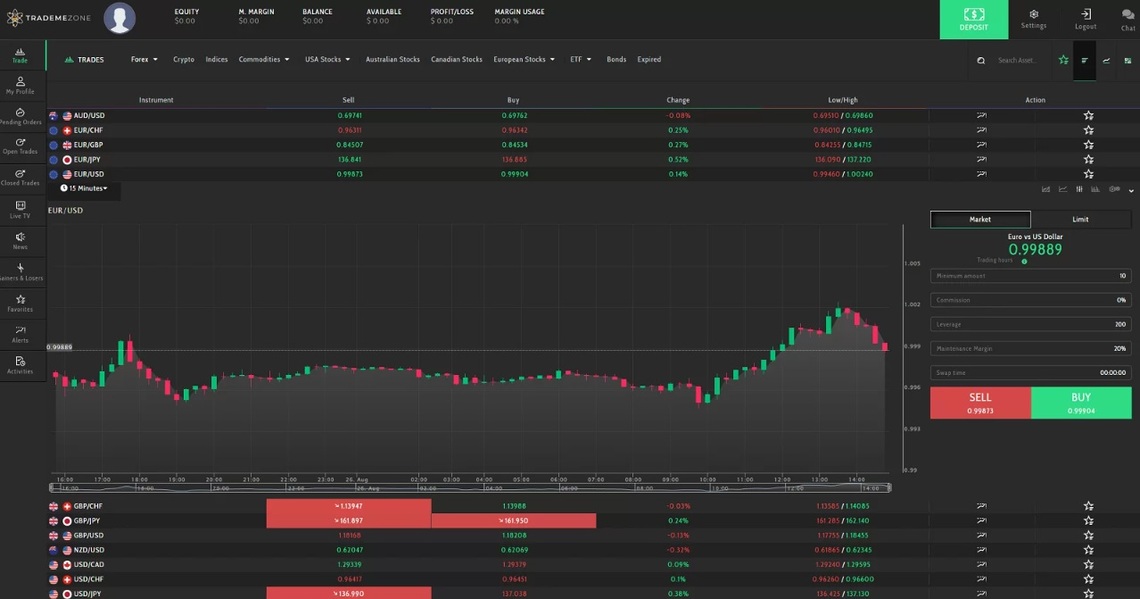 Trademezone offers a platform that supposedly operates on the web, Android, and iPhone. Upon accessing it via a web browser, users can find a platform that is hardly doing anything at all. From first glance, this just seems like a simple and unfaithful copy of MT4 and MT5 which are industry standards today. 
The crucial point that makes a brokerage company seem legit and professional is the trading platform they offer. It has to be user-friendly and rich in features, not just imitate one successful trading platform which is MT5.
Deposit and Withdrawal Procedures at Trademezone
Deposit procedures available at Trademezone are Visa/Mastercard and bank wire transfer. However, the site recommends cryptocurrency depositing as the ''most popular payment method for instant money transfer''. 
If a client attempts to deposit funds via credit/debit card, they are taken to some suspicious third-party site. This screams caution when dealing with this broker.
Depositing money cannot be performed safely, there's no reason to trust this broker's claims about withdrawal being fast and efficient.
The site says that the time for processing withdrawal requests is 67 minutes. But it also says they charge a ridiculous 20% withdrawal fee in case the account has not reached "1000 turnover".
Trademezone Offers Bonuses and Promotions
It wasn't clearly explained how their bonuses exactly work, but Trademezone claims it provides investors with bonuses. Supposedly these bonuses depend on the initial deposit amount and can go up to %100. 
What these bonuses include, if they can be withdrawn or if anything else related to them remains unexplained. Since fully regulated brokers give thorough explanations in case they offer bonuses and promotions, it is clear that this is an unscrupulous broker trying to deceive clients.
This Is How the Scam was Conducted?
Fake professionals posing as successful brokers will stop at nothing just to make the client/victim invest.
By deceiving, promising big, and deluding their victims, they gain control over their investing decisions. So, victims are eventually led to invest the money that scammers plan to steal and run away with. 
It usually doesn't stop with just one investment, so the pestering and persistence keep on until the victim grows tired or broke. That's why everyone should always think twice before investing, whatever the amount and whatever the profit promised.
Trademezone Summary
Trademezone is an online trading scam with little to no valid basic information provided.
Offshore shady businesses are usually carefully perpetrated scamming schemes with the sole goal of performing cyber theft and getting away with it. This is ensured by keeping their anonymity so they stay invisible to authorities. 
Please don't just trust anyone offering easy and fast money. These things are too good to be true and are just another method scammers use to convince you to invest.
In case of scams, refer to local authorities and share this valuable information online for the purpose of saving someone new from being scammed. 
FAQs About Trademezone Broker
How Can I Fund My Trademezone Trading Account?

You can deposit via Credit/debit card, bank wire transfer, and cryptocurrencies.
Does Trademezone Withhold a Tax from Payouts?

The withdrawal charge is a 20% fee.
How to Trade on a Demo Account?

Trademezone doesn't offer trading with a Demo account.