December 07, 2022
Reading Time:
4
min
Trader Powers Review – Truth Behind TraderPowers.Com Scam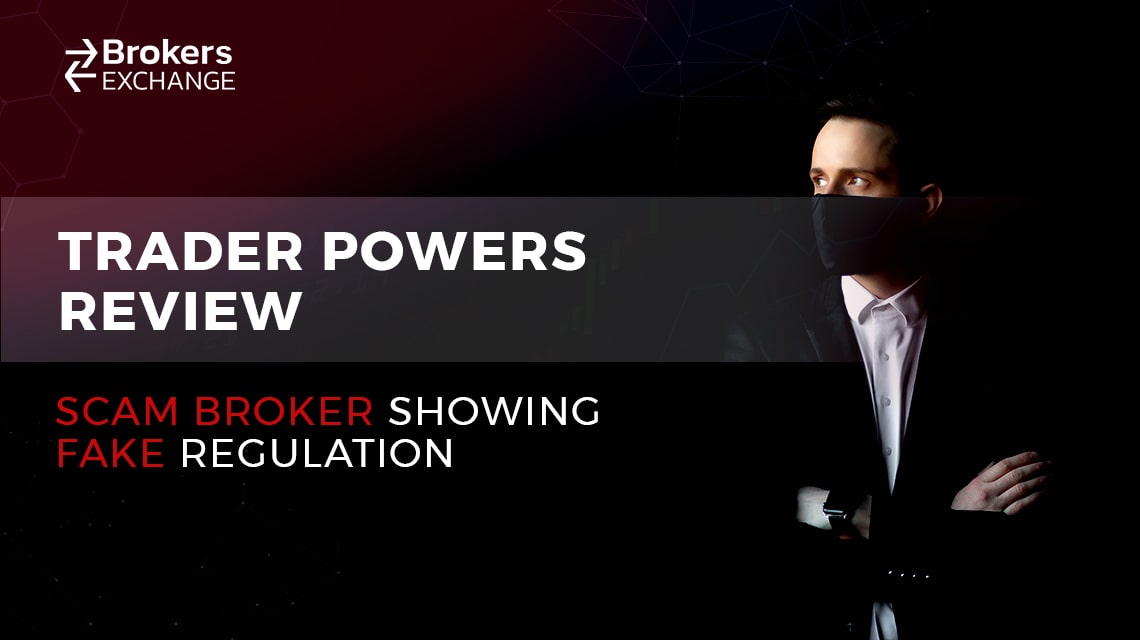 Trader Powers is an unregulated broker that hides behind the false information it leaves on its site, hoping to scam as many people as possible. 
This is neither the first nor the last company to exploit its users, but there are too many bad things about it all pointing towards the fact that Trader Powers is just a bogus broker. 
The shady brokerage is not licensed in any capacity, which means that the money traders invest here is at risk. Also, Trader Powers does not allow its clients to use the web platform for trading. 
This is a big red flag because the company doesn't care about the needs of its merchants. When it comes to business conditions, the minimum deposit is very high for this unscrupulous broker. 
All this information suggests that we cannot recommend this firm to you as a broker worth investing with. Too many items in their business indicate that it is a fraud. If you want to know all aspects in detail, read the Trader Powers Review to the end.
| | |
| --- | --- |
| Company | Trader Powers |
| Website | TraderPowers.Com |
| Address | Schärenmoosstrasse, 8052 Zurich, Switzerland |
| Email | [email protected] |
| Phone | +44-203-828-2469 |
| Minimum Deposit | 250$ |
| Leverage | N/A |
| Bonuses | N/A |
| Regulation | Unregulated |
| Warning | No |
Trader Powers Regulation and Security of Funds
The company claims to be based in Zurich, Switzerland which is another wild claim made by the scam broker as Switzerland is notorious for strict financial regulations when it comes to financial institutions and any services they might have to offer. 
We checked with FINMA (Swiss Financial Supervisory Authority) and, unsurprisingly, found zero mentions of a company going by the name of Trader Powers.
Since the phony broker also lists support phone numbers for customers from the UK, Spain, Canada, and Australia, it is most probable that they are offering their services to people living in those countries. This would however require them to be regulated in those countries as well. 
Well after checking with the FCA of the UK, CNMV of Spain, IIROC of Canada, and ASIC of Australia, we again found nothing so we can safely conclude that this wannabe broker is offering their services illegally and is thus not safe to work with.
Trader Powers Supported Trading Platform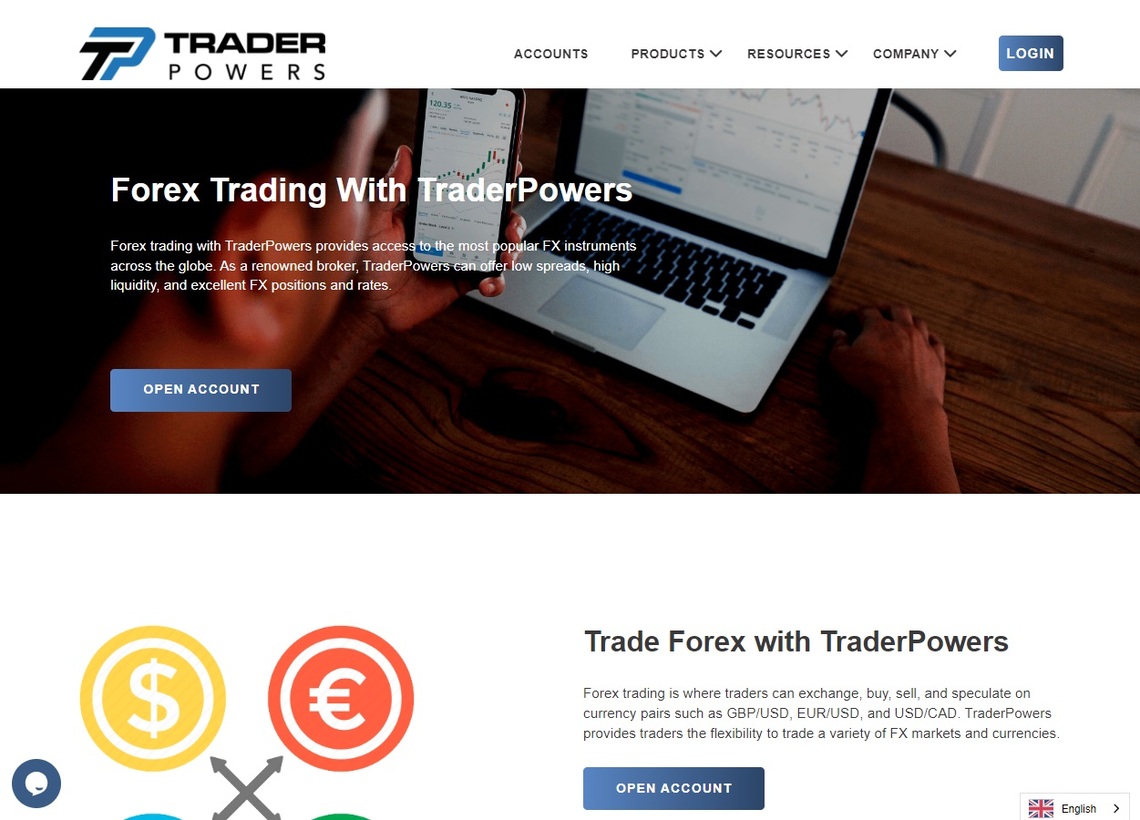 We have stated above that the company does not offer its clients a trading platform, here we will explain what we meant. 
Trader Powers has a MetaTrader5 distribution. But the problem is that the distribution of this trader, which is branded by Trader Powers, belongs to Stockton Ltd which is already infamous for renting out the platform to illicit brokers.
This means that both Stockton Ltd and Trader Powers have complete access to clients' funds and trades which allows them to do whatever they want including manipulating the outcome of the trades or simply taking the clients' money.
And while it may appear to traders that their money is turning over, it is actually lying in the pockets of this fraudulent broker. It's not enough to just have the latest and reliable trading software like MT5, you also need a reliable broker.
Deposit and Withdrawal Options 
The types of payments this company receives must be made through crypto transfers or bank transfers. Both methods are risky and often insisted on by fraudulent brokers. This prevents the possibility of withdrawal requests that traders will want to make at some point. 
The minimum deposit is 250 dollars, which is a lot, not only in the sense that you will not get your money back but in general by monitoring the state of the market. Many regulated brokers offer micro accounts with a minimum deposit of $5 to $10.
Information about withdrawing funds with fees is missing, which is not surprising because we are dealing with a fraudulent broker. 
Regulated brokers transparently and unequivocally point out the conditions for depositing and withdrawing funds, and these conditions are usually in favor of traders. 
Fees should be low or non-existent. But when you are an unsuspecting victim of an investment scam, everything stays hidden until you realize you can't make a withdrawal request.
How the Fraud has been Conducted
Trader Powers runs its scam shamelessly. As an unregulated company, it can do whatever it wants because there is no legislative body overseeing it. They can set the terms of business as they see fit, and that is a big problem. 
The goal of such companies is to extract as much money as possible from as many people as possible with as little investment as possible, which usually concerns the appearance of the site and persuasive marketing manipulation. 
They do this by requiring large minimum deposits, which oblige customers to pay larger amounts when investing. 
Given that the company does not disclose information about the fees and conditions for withdrawing orders, it will probably come as a big unpleasant surprise to all traders who have invested with Trader Powers. 
Then the company will do everything to disable refund requests, and since it insists on payment methods such as cryptocurrencies and bank transfers, merchants will have no one to complain to.
Trader Powers Summary
After piecing together the complete puzzle of the Trader Powers business, it is clear that you should not do business with this fraudulent broker. All the factors that are important for the success of traders are more or less problematic. 
From the lack of regulation, through the impossibility of trading, to high deposits and the lack of information about the terms of investing and withdrawing funds, it is on unstable feet. 
It's only a matter of time before some regulatory body blacklists Trader Powers, and at the same time when this broker becomes so notorious that it has to disappear from the broker scene. We hope we informed you in time before you invested even one cent with Trader Powers. 
At Trader Powers, not only are all the investments made by its traders risky, but the personal data of the traders, which can be misused, is also at risk. So choose carefully where you invest your money and leave your personal information.
FAQs About Trader Powers Broker
Is Trader Powers a Legit Broker or a Scam?

Trader Powers is an unlicensed scam broker.
What is The Funding Method at Trader Powers?

Trader Powers offers crypto transfers and bank transfers as payment options.
What Trading Instruments are Available at Trader Powers?

From trading instruments, Trader Powers offers Forex, Stocks, Crypto, and Commodities trading.