March 20, 2023
Reading Time:
5
min
Trades Universal Review: Never Deal with TradesUniversal.Com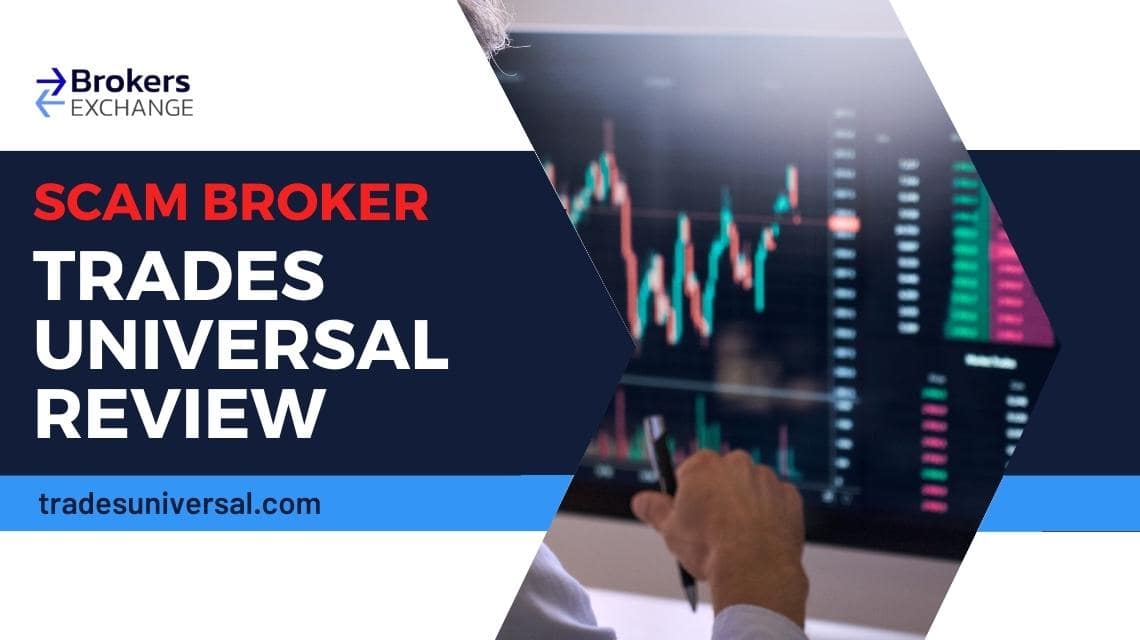 Trades Universal is the trading name of Universal Scale Investment. It is an offshore scam broker that is a subsidiary of Everest Capital Ltd, based in the Marshall Islands, and registered under the number 114682. Everest Capital Ltd. is known to multiple regulatory agencies to provide services without authorization.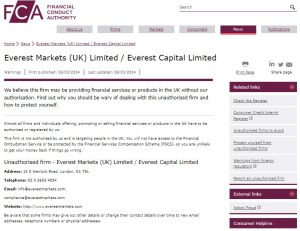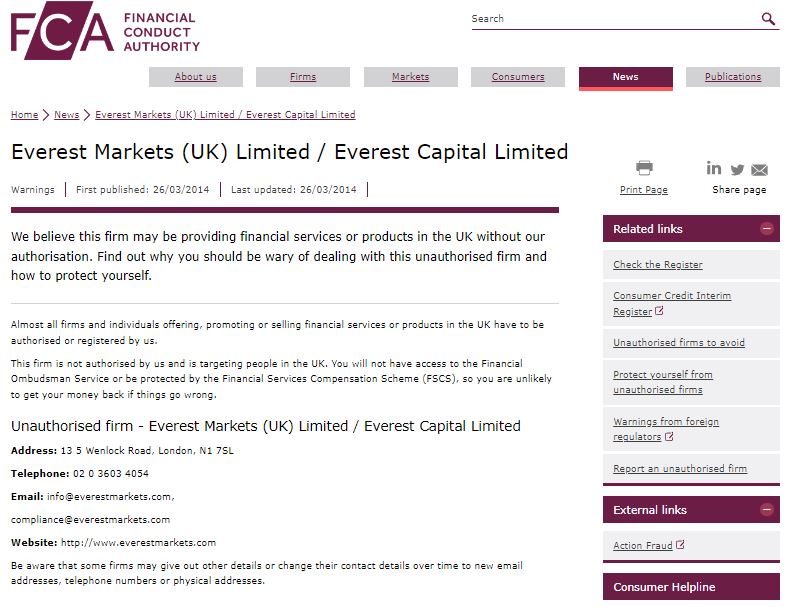 Regulation is important in online trading. For online brokers, having a license is a basic foundation of their business. This license is proof that they obey the law in the jurisdiction it is issued in, and provide their services according to strict guidelines.
The Marshall Islands does not regulate Forex and other online broker businesses. There are brokers that are based in this country, but for that reason, they have usually obtained their license in one of the developed nations. Trades Universal does not have any licenses, and this is the reason some agencies have issued warnings painting them as illegal.
| | |
| --- | --- |
| Company | Trades Universal/ Universal Scale Investment Ltd./ Everest Capital Ltd. |
| Website | TradesUniversal.Com |
| Address | Trust Company Complex, Ajeltake road, Majuro Marshall Islands, MH96960 |
| Email | N/A |
| Phone | N/A |
| Minimum Deposit | €250 |
| Leverage | N/A |
| Bonuses | N/A |
| Regulation | Unregulated |
| Warning | FCA, CNMV |
Trades Universal
Regulation and Fund Security
Trades Universal is an unlicensed and unregulated entity. In most regions, safety measures have been put in place to vouch for a broker's reliability. Because Trades Universal have no license, they can remain unchecked in their predatory business behavior.
Let's look at what a company that wishes to start their business in the UK has to provide:
An initial deposit of over £730,000

Compensation fund of £85,000

Leverage restriction of 1:30

Full transaction transparency

Segregated bank accounts that separate client's funds from the ones of the company

Negative balance protection on client's accounts
For a company regulated by Spanish CNMV, there is a minimum starting capital of €730,000, and a compensation scheme of €20,000 is required. Other safety rules are the same, with the ban on bonuses, leverage restriction of 1:30 and a requirement of segregated bank accounts, and negative balance protection. Because Spain is part of the EEA, additional MiFID rules also apply, adding another layer of protection.
Trades Universal tries to avoid these safety nets to enlarge its own profits by offering services that do not adhere to these regulations. It is for this reason that the regulators in the UK and Spain have issued warnings about their operation.
Trades Universal
Trading Platform Overview
Trading platforms are what easily distinguishes a scam from the real thing. Modern broking companies will have a number of platforms at the client's disposal. In the case of Trades Universal only the simplest of them all, Web Trader, is offered.
While the Web Trader is a good backup solution, its simplicity doesn't lend a hand to more advanced market speculation methods and strategies. The simplicity however opens it up to malicious tampering by the scammer, who can easily edit the numbers of different market statistics to encourage more deposits by the victim.
Technology has advanced significantly when it comes to online trade. Currently, the most popular trading platforms are MT4 and MT5 by MetaQuotes. These are safe and secure trading solutions with advanced data encryption that prevents tampering. 
With reputable brokers, this software is further supplemented by advanced automated trading tools. Many of these brokers have also developed their own software that is custom-made to answer their client's demands.
Account Types Available
Forget the headache of different accounts and compare them to squeeze out your best deal, Trades Universal has this solved for you. They offer only one account type, with no explanation of how different fees, spreads, swaps, or commission works.
When attempting to create an account, you must enter your basic personal information, like address, name, surname, and the usual stuff. After you've created it, the website automatically throws you to the Web Trader page. It is here that you find out what the minimum deposit is, and the methods on how to deposit funds.
All the features of the Web Trader are locked before you make a deposit, so we can say that there is no free demo account. This is quite typical of scams, they conceal as much information as they can, so the victim feels compelled to deposit by their own curiosity. We advise our readers never to trade on emotion. Gather as much info as you can before choosing a broker.
Trades Universal Deposit and Withdrawal

On their website, Trades Universal is offering the more common funding options retailers are used to, such as bank cards, bank wire transfers, e-wallets and even crypto. In reality, after creating an account we can see that only 2 methods are available.
The methods available through the Web Trader platform:
Bank card payments (Visa, MasterCard)

E-wallet (PayRetailer)
There are some limitations pertaining to withdrawals, as to be expected from a scam broker. Every withdrawal must be approved by Trades Universal staff only after checking a client's identity through personal documents. A minimum withdrawal amount of €100 is required, and a fixed fee of €10 is charged from the trading account. 
As we can see, Trades Universal is after your personal data as well. The risk you take when dealing with this swindler is more than just your money. These scammers use the victim's personal information for a great variety of different crimes! This is why you should always do your research before committing any money!
How Does the Scheme Put Into Practice
Sites like Trades Universal attract novice traders by sparking their curiosity. Their parent company is registered in the Marshall Islands, to give their victims a false sense of security. These newcomers will not be given any information on how this faux broker works before they've already made an account.
Only after a deposit has been made a prospective retailer will be allowed access to the Web Trader's functions. The scammer will then use this flimsy platform to show their victim information that will lead to losses, encouraging more deposits.
When the time comes for a victim to withdraw money, they will be required to send their personal documents to the scammers. Scammers can then use these documents to steal the victim's identity and do further damage. As for the victim, they will soon find out that the hidden withdrawal fees greatly outweigh the alleged profits.
Trades Universal
Summary
Do not trust Trades Universal, they are a predatory entity out to steal your money and personal information! These frauds are not licensed, and offer their services to the general public without authorization. A number of warnings have been issued pertaining to their parent company, Everest Capital Ltd.
Because they are not bound by any law, they use a pseudo-legal document called "terms and conditions" to dictate the rules of how the scam works. Because the document is complicated and contradicts itself in many regards, scammers can invent any number of excuses to refuse to let you withdraw money.
When withdrawing, they will also ask for personal documents, which contain the information that lets them steal your identity. Doing business with Trades Universal holds a risk greater than a financial one.
FAQs About
Trades Universal
Broker
Is It Safe to Use Trades Universal for Trading?
Universal Trades is an unsafe company. Their scam tactics have come to the scrutiny of FCA and CNMV, who have issued warnings.
Do Trades Universal Offer a Demo Account?
Trades Universal does not offer a demo account, and there is no way to speculate in a safe environment.
What Is The Funding Method of Trades Universal?
The main funding methods on Trades Universal are Bank Cards and E-wallets.