December 14, 2022
Reading Time:
4
min
Xeno Capital Review – Lies Behind XenoCapital.Io Broker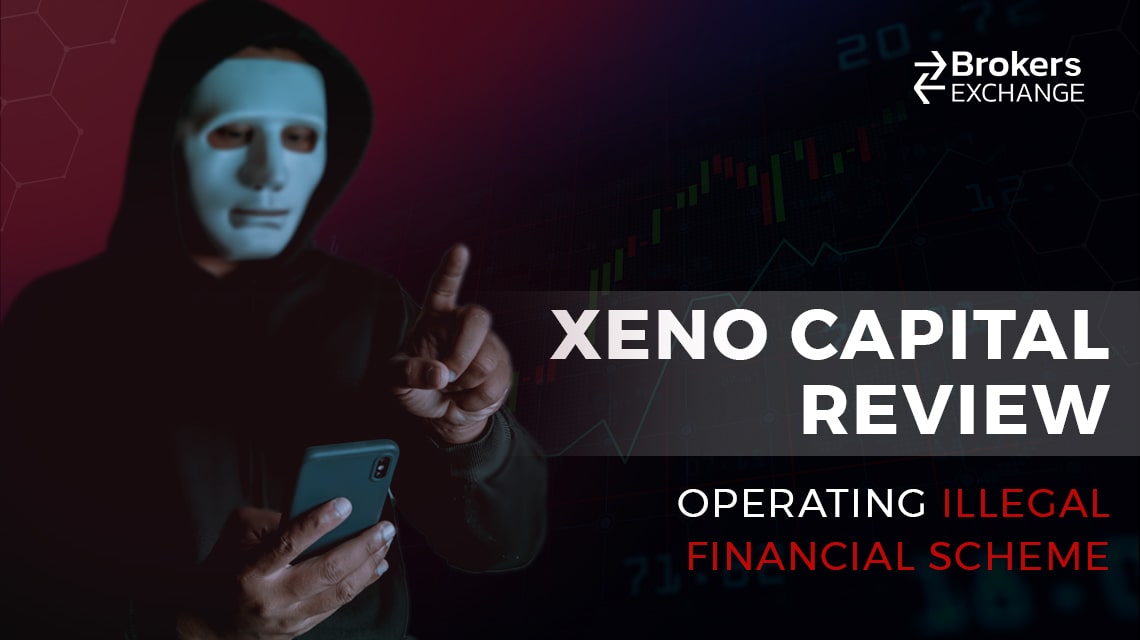 It is incredible how persistent and persuasive some online scam brokers can be. If you were an inexperienced trader, you would consider offerings by Xeno Capital. 
However, please go through this Xeno Capital review to find out more about why this forex provider is nothing but an investment scam, how it deceives its victims, and what better choices are advised by experts. So, let's get started.
| | |
| --- | --- |
| Company | Xeno Capital |
| Website | XenoCapital.Io |
| Address | N/A |
| Email | [email protected] |
| Phone | N/A |
| Minimum Deposit | 250 USD |
| Leverage | 1:200 – 1:500 |
| Bonuses | Yes |
| Regulation | No |
| Warning | N/A |
Xeno Capital Regulation and Funds Security
The first and foremost thing regarding forex brokers is their regulation and license, which depend on their jurisdictions. 
This information is usually displayed on a broker's website and is easily and quickly checkable by running searches through registers of a respective financial market regulator.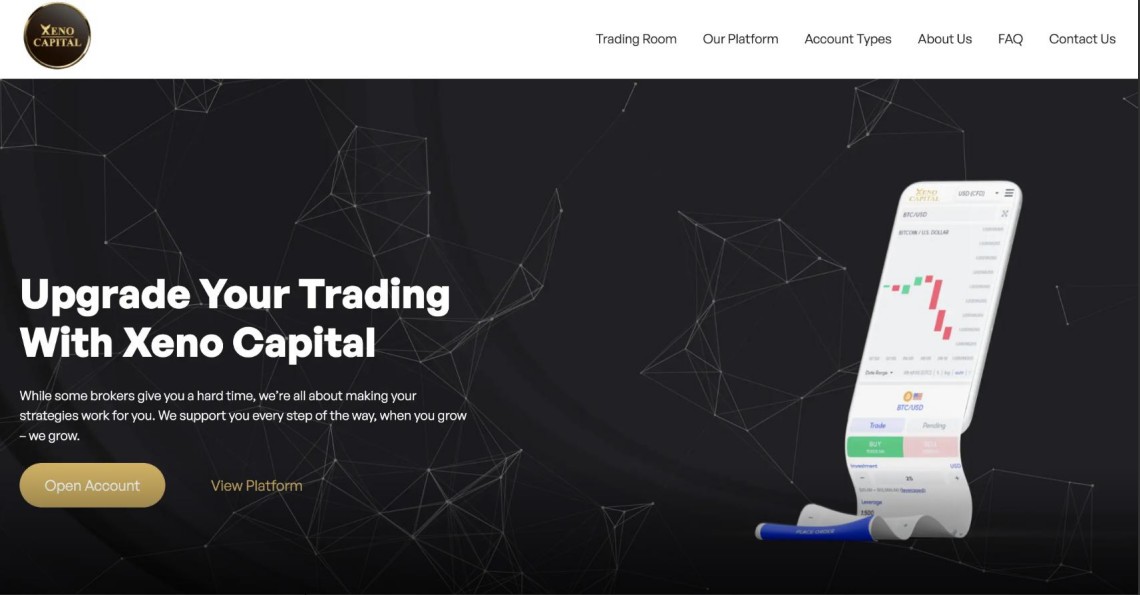 So, after doing such a search, we couldn't find any information about Xeno Capital, leaving us to conclude that this broker operates unlicensed and unregulated. 
Moreover, on the Xeno Capital website, there is no basic company information like address, phone, registration number, and broker's trading credential – implying this broker operates anonymously.
Authorized brokers hold one or more licenses with relevant financial supervisory bodies, such as the British FCA, Cyprus CySEC, Swiss FINMA, and Australian ASEC, which are considered among top-level agencies. 
These financial authorities control brokers and ensure they play by the rules, protecting traders and their equity.
Online trading is heavily regulated, and working unauthorized is a criminal offense. In terms of regulations, Xeno Capital operates on its own, viz, no third-party agencies audit its business. 
On top of this, when we add scam allegations against this bogus broker, you can't trust Xeno Capital, and your capital is in peril if investing with this shady brokerage. 
Trading Platform Overview
It is not a secret that the most trusted FX brokers utilize MetaTrader 4 and 5, cTrader, Sirix, and their own proprietary browser-based platform or mobile trading application. 
When it comes to the Xeno Capital trading platform, as expected, it is nothing but manipulative trading software that can't be matched with a modern internet-based trading platform. It is worthless and lacks necessary functions. Hence, it is a complete waste of time.
Options for Xeno Capital Deposits and Withdrawals
If we ignore the fact that Xeno Capital is a trading scam and discuss its funding methods, according to its website, the company accepts credit/debit cards, wire transfers, and bitcoins. 
Since it is about a dishonest scam broker, we are skeptical about this claim. However, victims of Xeno Capital who have deposited money via VISA or Mastercard can apply for cashback. 
One of the red flags is lacking any information about deposit and withdrawal fees or processing time for payoffs. 
The Xeno Capital webpage reveals only a minimum required deposit, which is 250 USD (pricey when compared to legit companies offering live trading accounts for as low as 1 USD). Account offerings by this illicit broker are as follows.
Standard: minimum 250 USD deposit
Silver: minimum 2,500 USD deposit
Gold: minimum 10,000 USD deposit
VIP: minimum 50,000 USD deposit
Due to many complaints against the broker, traders of Xeno Capital can expect nothing but many withdrawal issues, such as the following. 
The broker doesn't allow you to draw funds out from your account;
The broker imposts additional, hidden, and hefty withdrawal fees that must be paid in advance to release your money.
How the Scam Is Carried Out
The Xeno Capital scam has characteristics of any other online trading scam. It first inspires people's trust with a legitimate-looking website consisting of all catchy phrases and trending offerings, copying pretty much everything a genuine broker does. 
However, a bogus brokerage can't copy service quality, trading licenses, professional know-how, and state-of-the-art trading platforms.
One of the malicious tactics conducted by a financial swindler is offering generous bonuses. Although bonuses and promotions are banned in most jurisdictions due to misapplication, Xeno Capital promotes them just to draw the attention of unsuspecting victims. 
Also, a similar thing is with leverage, which is limited to 1:20 or 1:30 for retail traders in many entities. But, this unscrupulous broker provides 1:200 to 1:500 leverage.
Once fraudsters lure you into their sophisticated scam, you won't be able to return invested money. Moreover, they will insist to rope you into investing more money until you can't or won't deposit anymore; then, they will disappear without a trace.
Think twice before taking any risks while investing money. If being defrauded by this fraudster or any other phony broker, it is important to act fast. 
Anyone can fall for cyber fraud. Don't be embarrassed about reporting a fraudulent broker to respective authorities. Also, leave negative reviews on relevant websites and seek advice from cyber security experts.
Xeno Capital Summary
Is Xeno Capital legit? No, it isn't. It is quite the opposite. Xeno Capital is an anonymous, not trustworthy, and illegal broker involved in fraudulent trading activities. 
If you do due diligence, you will find many negative Xeno Capital reviews on the internet consisting of lots of complaints about the broker, most notably withdrawal complaints. Therefore, there is no point in even thinking of investing with this unlicensed brokerage.
FAQs About Xeno Capital Broker
Is Xeno Capital a Legitimate Broker?

No, Xeno Capital is an unlicensed, unregulated, anonymous, and untrustworthy broker.
Is My Money Safe at Xeno Capital?

No, your funds are at risk if trading with Xeno Capital since it is a blatant online trading scam.
Do Xeno Capital Charge for Deposits or Withdrawals?

It remains unknown if and what are deposit and withdrawal fees since Xeno Capital hasn't revealed that information.