March 21, 2023
Reading Time:
5
min
XFortunes Review: Learn More About X-Fortunes.Com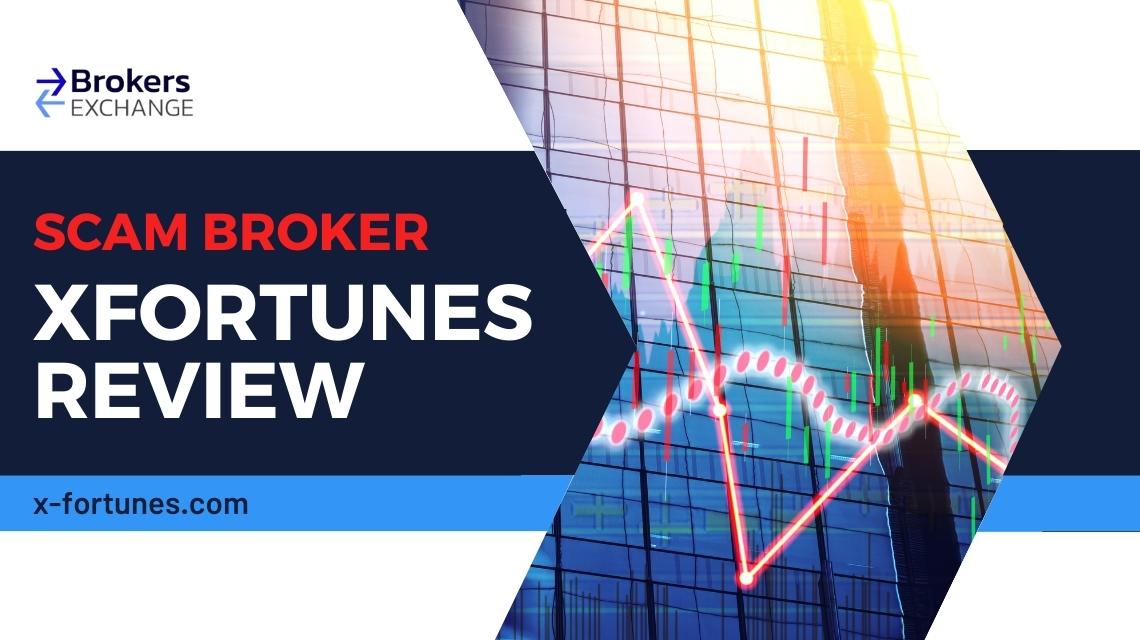 XFortunes is a subsidiary of Mango Group LLC, based in St. Vincent and the Grenadines. In reality, it is an online scam pretending to be a broker. The company itself is not regulated, and has no trading licenses to speak of. Although the site is unreachable currently, it seems that whatever was going on at X-Fortunes.com is not quite over yet.
Our reason to suspect this is because the domain name still exists, and the error we get when trying to access the site is a response from their discrete server. The frauds might have pulled a rug under a lot of people, and are now lying low preparing for the next stage.
The scammers have gone an extra length building a high quality website to feature their scheme. This website has an impressive traffic rating for its short operating time, as reported by independent network analysts. There are a great number of fraudulent user and pseudo-expert reviews out there, and some have been uploaded as recently as late January 2023.
| | |
| --- | --- |
| Company | XFortunes, Mango Group LLC |
| Website | X-Fortunes.Com |
| Address | Unknown, St. Vincent and the Grenadines |
| Email | N/A |
| Phone | N/A |
| Minimum Deposit | €250 |
| Leverage | 1:400 |
| Bonuses | Deposit bonus ranging from 10% – 30% |
| Regulation | Unregulated |
| Warning | None currently |
XFortunes Funds Safety and Regulation
XFortunes is allegedly based in St. Vincent and the Grenadines. Although many lucrative companies will seek an offshore country to act as a tax haven, it has additional implications for broker agencies. Why? Because SVG's main financial regulator, FSA, does not regulate online broker, as stated on their main website here: svgfsa.com/unlicensed-forex-binary-options/
To understand the risks, we should reflect on what criteria a reliable broker must meet to get a license. In the EU for instance, a startup brokerage must operate at least €730,000 in starting deposit. An additional compensation scheme of €20,000 is required, followed by segregated bank accounts. There is a leverage restriction of 1:30 imposed, and bonuses are forbidden. All transactions must be reported, and the broker must ensure negative balance protection for clients.
There are many brokers that are in fact based in SVG, but have licenses in other regulated countries. After checking the UK's FCA, Italian CONSOB, Cypruses CySEC as well as ASIC from Australia and FSCA from South Africa we can safely say that XFortunes is not a regulated broker.
XFortunes
Trading Platform
Another point where XFortunes compare poorly to established and regulated brokers is the choice of trading platforms that are on offer. With XFortunes, only a rudimentary Web Trader is available, where a reputable company would offer other solutions that implement more options.
This is all a part of the plan, you see. By using Web Trader, frauds at XFortunes are able to easily change all the numbers you as a trader would use to make your speculations. They can make spikes and valleys in the graph that would encourage additional spending.
By incorporating automated trading with this platform, they put a leech in your funds – it will drain your money without you ever touching a button on your computer. The future is now, gentlemen! A machine that can steal more money than any human possibly could!
Quality trading platforms, such as acclaimed MetaTrader4 and MetaTrader5 are much more difficult to manipulate, thanks to the technology they are based on. Reputable brokers usually offer additional proprietary trading platforms, for convenience as well as security reasons.
Account Types Offered at XFortunes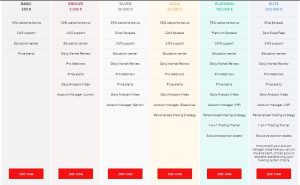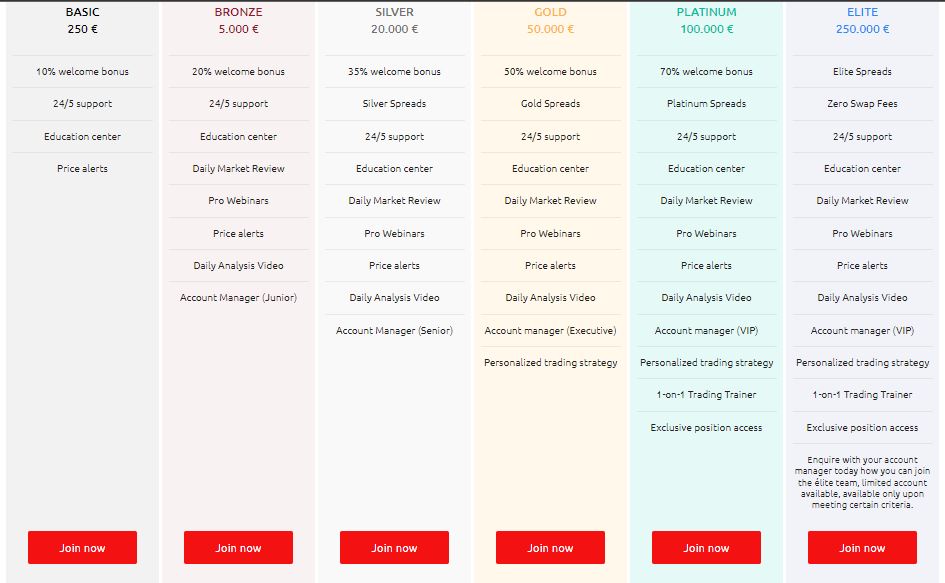 XFortunes offers several accounts, and they are all rip-offs. There is no demo account to speak of, only live trading accounts. That throws all their claims of quality education out the window right away. How are you supposed to learn if you can't experiment in a risk-free environment?
These are the accounts mentioned:
Basic – deposits of €250 up to €4,999

Bronze – €5,000

Silver – €20,000 

Gold – €50,000

Platinum – €100,000

Elite – €250,000
Clearly, these are meant to suck as much money from you as possible. Licensed brokers will have accounts that differ by market execution, leverage, spread, commission, and so forth. These are based on cumulative deposit amount, with no charges or commission disclosed.
XFortunes
Offers Bonuses and Promotions
Depending on the amount a client would deposit, different bonuses are offered. These range from 10% for low-end accounts up to 40% for more pricey ones. It is not clear whether a client can "jump the ladder" and earn a greater bonus if their deposits outweigh the account constraints.
We should point out that most regulatory bodies worldwide have placed a blanket ban on bonuses, following some less honest business practices involving them. More notable exceptions are the US and Canada, where such bonuses are still allowed. Because XFortunes' main base of clients is in the EU, we can safely call these bonuses and promotions illegal.
XFortunes Funding Methods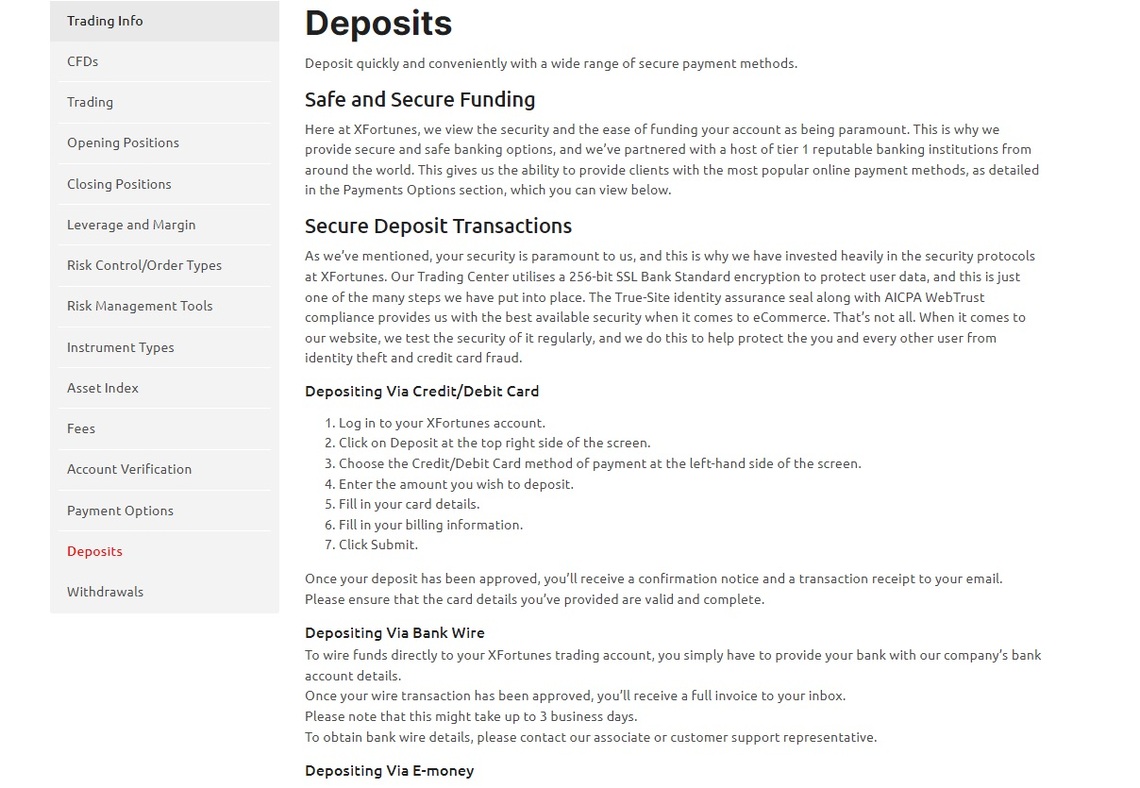 In order to speculate, a client of XFortunes must make a deposit because no demo account is available. Depositing and withdrawing of currency has been enabled through these channels:
Bank Wire Transfer

Bank Cards

Western Union
Additional risk is involved with Bank Wire Transfers and Western Union funding methods, as they lack the additional security of Bank Cards. With Bank Cards, there is a chargeback option that allows the money to be refunded within 45 days. This is not the case with other methods.
Unregulated Brokerage Techniques
The plan is quite elaborate for a seemingly simple cash grab. XFortunes will lure their victims with a professionally done website, and a viral marketing strategy. If you search for this bogus broker now, you will most likely get all positive reviews on your first search results page.
Since XFortunes is unregulated, they are not bound by any lawful constraints. They abuse this fact by requiring personal and banking information from their client. There have been reports of victims having their entire bank accounts cleaned out by these scammers.
There is this extra large text document that makes withdrawals absurdly difficult. Even if a victim is allowed to withdraw money, it will not be without additional fees that are so expensive, it makes a withdrawal impractical to say the least.
XFortunes
Summary
XFortunes is an unregulated scam broker operating allegedly from St. Vincent and the Grenadines. Their website might be out of order at the moment, but that doesn't mean the danger has passed. The domain name is still in use, and this might indicate scammers want to make use of it at a later time.
The swindlers will make no exceptions when it comes to stealing their victim's money. They ask for ridiculous amounts of money to be deposited, and promise unrealistic market growth. Using their trading software, they will make sure to drain your bank accounts dry.
FAQs About
XFortunes
Broker
Is XFortunes Legally Registered?
XFortunes is not registered, and is not regulated. It is a front for a scam.
How Secure is XFortunes Broker?
XFortunes is an unregulated entity. This warrants no security whatsoever, and we can safely say XFortunes are a scam company.
Does XFortunes Have Hidden Fees for Withdrawal?
Yes. These fees are quite expensive and add up quickly to outweigh any deposits made by the client.