December 12, 2022
Reading Time:
3
min
XTBInvesting Review: Is Xtbnvesting.Io a Legit Broker?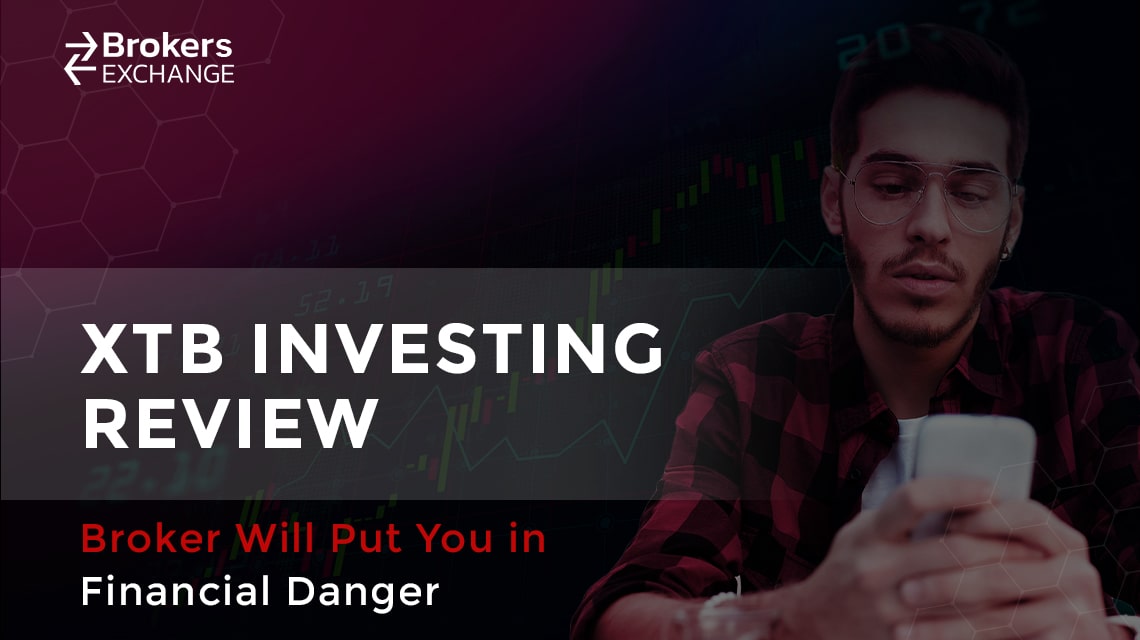 XTBInvesting is most definitely not a legit broker. In fact, CONSOB, the Italian government authority in charge of the securities market, and Finanstilsynet, the Financial Supervisory Institution of Norway, blacklisted XTBInvesting and clearly stated that this fraudulent broker offered its services without any authorization. 
This warning confirmed XTBInvesting is a scam and the fact that their website is shut down further confirms that we're dealing with a broker that's not legit. 
Additionally, we couldn't find any relevant legal documentation that would confirm XTBInvesting's regulatory status.
Keep reading our XTBInvesting Review to see what else we found about this unregulated broker. 
Company
XTBInvesting
Website
XTBInvesting.com
XTBInvesting.io
Address
N/A
Email
[email protected]
Phone
N/A
Minimum Deposit
$50
Leverage
1:200
Bonuses
Yes
Regulation
Not regulated
Warning
CONSOB, Finanstilsynet
XTBInvesting Reliability – Regulation and Financial Security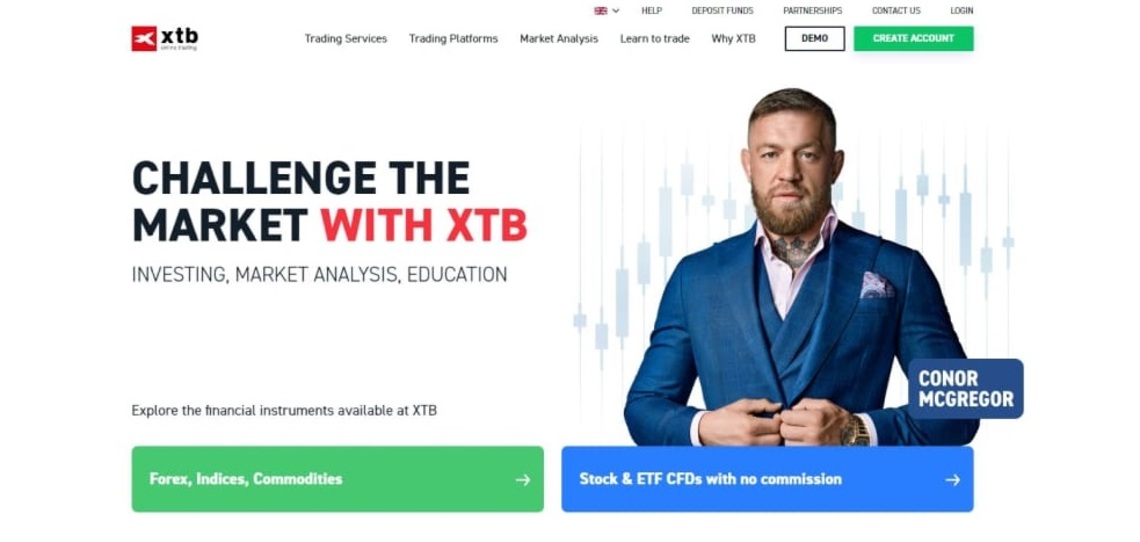 XTBInvesting is an unregulated broker which remained anonymous, so we were unable to find out who exactly is behind this scheme. 
As CONSOB, along with Finanstilsynet, issued an official warning against this fraudster, we can say that XTB is a fraudulent brokerage trying to operate in countries they're not regulated in. 
As mentioned many times before, unregulated brokers offer no financial security, it's quite the opposite – unregulated brokers' goal is to steal money from you. 
This is fairly easy for unregulated brokers to do as there are no regulatory authorities monitoring their activities until complaints against them start appearing. In short, avoid investing with unregulated brokers like XTB at all costs. 
Trading Platform Available at XTBInvesting
XTBInvesting offers its clients a pretty basic web trader, which is nothing out of the ordinary when unregulated brokerage is in question. 
The web trader has very limited trading options available and is nowhere near the trading platforms offered by legit, regulated brokers.
MetaTrader 4 and MetaTrader 5 have rightfully been recognized as the top trading platforms in the industry for years thanks to the wide variety of useful features available. 
Be sure to always keep in mind that scamming brokers will use manipulative trading software to make it look as if you're making huge profits to encourage you into investing more.
XTBInvesting Deposits and Withdrawals
Deposits can be made by using PayCent, Financial, and GameChangers, which are as shady as XTBInvesting itself. 
While payment is used for crypto transactions, Financial and GameChanger are payment processors that can pose a higher risk, and this also leads us to believe that this company is into some really shady business.
The minimum deposit for opening an account is $50, and the minimum withdrawal amount is $100 for debit/credit cards and $250 if one chooses wire transfers. 
Fees are quite high and there are some difficult-to-achieve conditions to make withdrawal even more pricey. You'd have to pay $50 to withdraw funds via a wire transfer, $35 for cards, and an additional 10% fee on top of that if the trading volume is less than 200, and there's the inactivity fee – 10% of the total balance per month. 
How is the Fraud Delivered?
Most scammers like XTBInvesting operate in the same way, by offering bonuses and manipulating trading platforms to make it seem as if you were making huge profits. 
Be careful though, this is a very clever scheme and it's used to create a fear of missing out on such profits and eventually have you give in if not careful.
Their main goal is to have you deposit as much as possible and then prevent you from withdrawing your assets back. 
Additionally, scammers have extremely high withdrawal and inactivity fees, which can easily eat up all of the funds available on your account or simply discourage you from even trying to withdraw anything. 
XTBInvesting Summary
XTBInvesting is an anonymous and unregulated broker and investing with them would pose a huge risk. 
Italian financial authorities CONSOB exposed XTBInvesting this year, blacklisted them, and issued an official warning to stay away from this unscrupulous brokerage. 
The platform and trading conditions overall could serve as additional reasons not to invest with this scam broker as they're not working in your favor at all. 
Fixed high leverage, crypto funding, no safety nets, and unachievable withdrawal conditions are clear signs that XTBInvesting is only after your assets, as well as a 10% inactivity fee. 
Keep in mind that the trading market is risky as it is, and choosing a regulated broker will provide fair and a lot more affordable chances to profit in this industry. 
FAQs About XTBInvesting Broker
Is my Money Safe with XTBInvesting?

Your money is definitely not safe with XTBInvesting, which is confirmed by CONSOB, an Italian financial body.
Does XTBInvesting Offer a Demo Account?

XTBInvesting doesn't offer a Demo Account or a Free Trial to their potential clients.
Is XTBInvesting a Trustworthy Broker?

XTBInvesting is an unregulated and anonymous broker that is only after your money, which is why this company shouldn't be trusted.