June 12, 2023
Reading Time:
3
min
Xtrend Speed Review: Everything About This Broker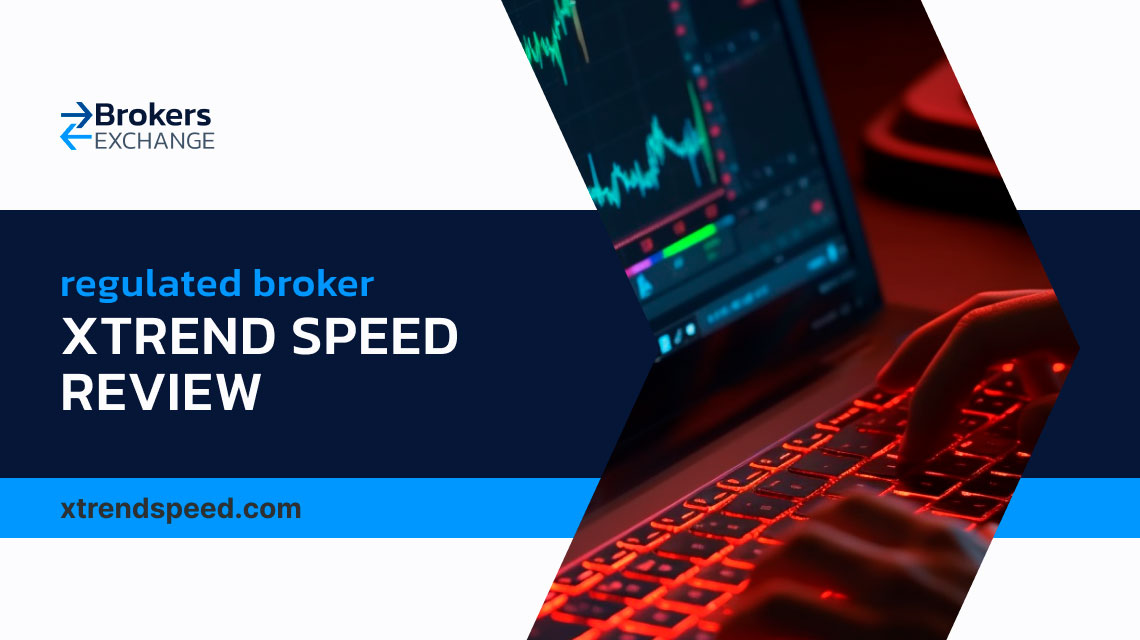 Xtrend Speed Review, With so many fake brokers out there, you can never be sure when trading with one. So in this article, we will take a deep dive and see whether Xtrend Speed can be trusted or not.
| | |
| --- | --- |
| Company | Xtren Speed |
| Regulation | Regulated |
| Warning | N/A |
| Website | Mobile app  |
| Address | Cyprus  |
| Email | N/A |
| Phone | N/A |
| Minimum Deposit | $50 |
| Leverage | 1:200 |
| Bonuses | N/A |
Regulation and Fund Security at Xtrend Speed
For starters, many believe that this broker is a scam broker. But we just can not be sure. Here is why.
This broker is registered in Cyprus. The governing conditions in Cyprus are relatively stable and present meaningful guarantees to consumers of sectional-regulated firms. The country's FX brokerages have to be authorized by the Cyprus Securities and Exchange Commission or a related EU financial regulator and adhere to several stringent laws.
That being said there have been many complaints when it comes to this broker. Some say that they are just a scam who are trying to steal your money. And others say that this broker is not a scam but is in fact just a really bad one. But we do advise you not to invest in them considering just how many bad reviews they have.
Trading Software Available at Xtrend Speed
This broker is a weird one. But why is that? 
Well, the thing is, this broker only works on phones. You heard that right, trading with XTrend is done solely via mobile phones. The broker has developed its iOS and Android trading apps with Millennial traders in mind. While these apps are user-friendly and perfectly functional, we bet some traders will miss the good old MetaTrader4, as well as dealing with all the perks of an industry-leading desktop platform. 
Another minor disadvantage of XTrend is that its offer could have been broader in terms of tradeable assets. Currently, XTrend offers trading solely in currency pairs, silver, and gold.
Actually, most brokers offer more forex pairs and a wider range of CFDs, also including indices, commodities, stocks, and cryptocurrencies like Bitcoin. If you are a crypto enthusiast, we have drawn up a list of some brokers offering Bitcoin CFDs which are reliable and licensed.
And this is one of the reasons people do not trust them. Fraud can be carried out much easier on a mobile device.
Deposit and Withdrawal Methods
When it comes to funding methods this broker offers safe and secure ways of funding the account. Depository channels include Maestro, MasterCard, and Wire Transfer, among others. This broker has made sure depositing is easy and fast. Anyone who signs up with this broker will most likely have a smooth trading experience. Withdrawing funds with this broker is also easy and in a timely manner.
Withdrawal requests will be received and processed within 24 hours or less. All this depends on the type of bank you use. Withdrawal feels are stated at 3.50% and the minimum amount to withdraw is $10. This makes X Trend a safe and easy way to make money. Withdrawing is easy as users simply have to go to their account portal and request a withdrawal. Verifying your account is a must for withdrawals to be processed.
This is coming from 80% percent of the users but there are still some who claim that this broker is a scam.
Xtrend Speed Account Types
As we have already said X Trend only works on mobile devices. It is offering just a single account that you can use. And in that account, you need to put a minimum deposit of $50. The maximum deposit is not shown so we don't know just how high you can go.
What about a demo account?
This broker does not offer a demo account which is a bad thing considering many top brokers do. This is just another reason why they have so many bad reviews.
Xtrend Speed Summary 
With our Xtrend review, the overall impression is that the broker brings stable and reliable trade conditions. Their contribution maintains a fixed spread with low fees, a fair online-based platform, and available trading instruments difference.
As a regulated broker, Xtrend obeys the strict rules of the client's security and the stocks' security and safe trading conditions. Also, Xtrend advertises its traders by various means, from decent support to small fees on money transactions and publicly approved methods.
However, we know that many regulated brokers might go rogue on their clients. We would be delighted to hear about your peculiar experiences with regulated and unregulated brokers when you're caught up in a scam, like many reports about Xtrend. So don't be afraid to report a scam when you see one.
FAQs
What Account Types Does Xtrend Speed Offer?
Xtrend is a mobile broker which offers just one account type.
What Is The Minimum Deposit at Xtrend Speed?
The minimum deposit is $50.
Can I Trust Xtrend Speed Broker?
Yes. Xtrend is a regulated broker.