April 20, 2023
Reading Time:
4
min
365TradingFX Review: Learn More About This Scam Broker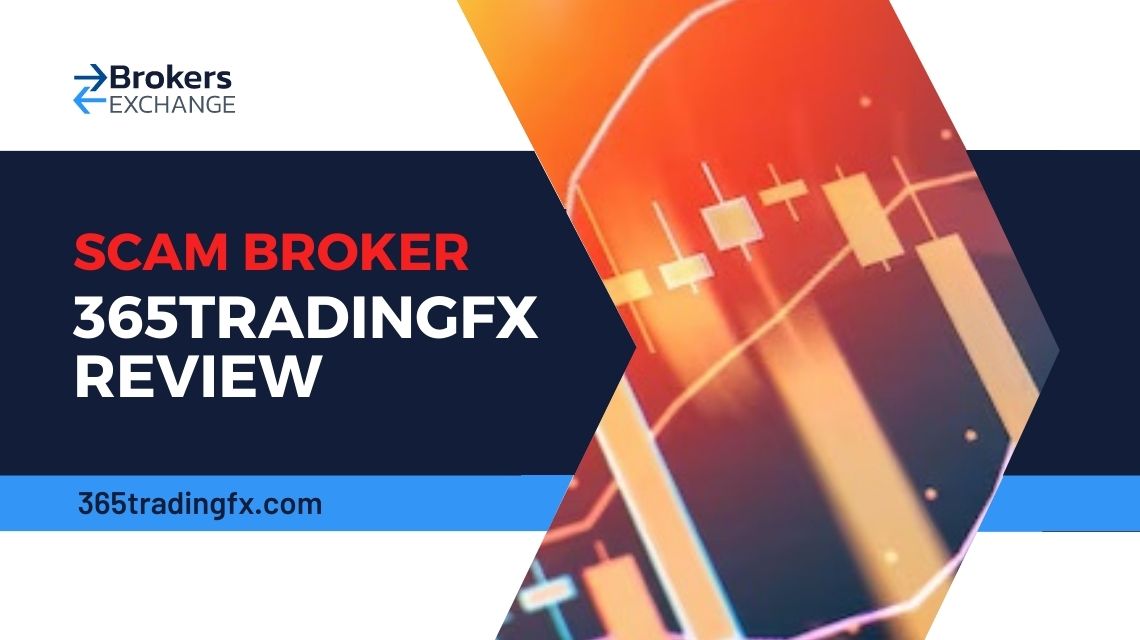 365TradingFX easily reveals the fact they come from an offshore zone – Saint Vincent and the Grenadines. A small country swarming with fake brokers has its own reasons for being a scammer's sanctuary. We'll go into all the relevant details about that further in this 365TradingFX review.
For now, let us tell you that 365TradingFX cleverly offers very attractive trading conditions to make you believe in lucrative trading. Their supposedly award-winning trading platform isn't all that bad. Or at least it wouldn't be if it wasn't just a tool in a fraudster's hands. 
There's little to no difference between 365TradingFX and any other scam website if you compare them directly. The detailed company presentation is nowhere to be found. The same is with regulations and security standards.
Additionally, we strongly advise you to avoid the fraudulent brokers Coin2FX, Duvaro, and XpresTrade.
| | |
| --- | --- |
| Company | TX365 Holding Ltd |
| Website | 365tradingfx.com |
| Address | SVG |
| Email | [email protected] |
| Phone | N/A |
| Minimum Deposit | 250EUR |
| Leverage | Up to 1:400 |
| Bonuses | Hinted but undisclosed |
| Regulation | Not regulated |
| Warning | N/A |
365TradingFX
Regulation and Security
The state of things in SVG pertaining to brokerage licensing is dire at best. The local financial regulator SVGFSA has publicly announced not to engage in regulating brokers in the area. Since this happened, back in March 2018, this small offshore zone became the ultimate resort for most scammers today. 
But since 365TradingFX still makes claims about being regulated, we were on to discover if this was really the case. As it appears, 365TradingFX mainly targets EEA traders. Because of this, we checked most of the tier-one regulators in this area, including CySEC, BaFin, CONSOB, CNVM, and FINMA. None of them has any intel available on 365TradingFX.
Then we went a step further and checked with some other major regulators like FCA, ASIC, IIROC, and NFA. These databases also contain no regulated broker under the name of 365TradingFX.
You may wonder why it is so. Well, for starters, does 365TradingFX and their sloppy website look like they represent a stable company that has 730 000 EUR to invest in their business? Of course not. 
Being anonymous and illicit, 365TradingFX can't guarantee the safety of funds through segregated bank accounts. Neither do they respect the leverage ratio of 1:30, which is the maximum available for licensed EEA brokers? 365TradingFX casually exposes you to high-risk trading with their 1:400 leverage and doesn't enable negative balance protection. 
Considering that 365TradingFX mainly focuses on defrauding clients, they do not report their monetary transactions and allow supervision of their money flow. Because of all of that, you can't possibly invest with them and hope for good results!
Broker's Trading Software Overview
No doubt aesthetically pleasing, the 365TradingFX trading terminal possesses basically zero functionality. There are only a few useful tools like stop/loss and take profit. All the other features are basically pointless. You could partially make the distribution more comprehensive by customizing it. Still, it can do very little to help you trade successfully. 
We won't even try to compare this borderline useless software to the advanced and super-fast MetaTrader 4 and 5. There are strong reasons why almost every retail and professional trader sticks to these software solutions. 
Deposit and Withdrawal Process
Until you contact the 365TradingFX support service, you can't dig out much data on payment methods. The deposit and withdrawal policies insist on accepting wire transfers, credit cards, and crypto. We had no way of verifying that, however, so better not to trust anything this swindler claims. 
Withdrawals take up to 10 days to complete, which is too long without any justified reason. The minimum withdrawal amount is 250 EUR or crypto equivalent. The fee that occurs during any payout is at least 1% or 30 USD. 
Only 365TradingFX knows what else they will come up with to charge absurd amounts of money. Later in this 365TradingFX review, we will also discuss what methods they use to prevent all withdrawal attempts.
Account Types at 365TradingFX
365TradingFX doesn't shy away from self-glorification. They boast around about having the best-designed account types. In all honesty, after getting access to this page, we could only find the typical offer that every other fish in the sea has:
Basic account – 250 EUR

Silver account – 10 000 EUR

Gold account – 25 000 EUR

Platinum account – 100 000 EUR
Don't actually expect premium service, super security, and exceptional trading conditions if you pay a hundred thousand dollars. All your investment goes to a single destination: the scammer's pocket.
How Does the Scam Implement?
What may start as an innocent, one-time offer will soon turn into your greatest fear. Fear of being manipulated and robbed eventually. 365TradingFX has those boiler room agents that sell their overpriced services under the pretext of providing exceptional chances for success and wealth. 
All their claims are backed with the parameters and data shown in the trading terminal. How? By meticulously molding the trading environment and info that the software shows, 365TradingFX motivates you to invest more. 
To all that, 365TradingFX adds bonuses you could accept upon account registration. These bonus amounts are only available for payouts after you've completed a trading volume of 50 000 times the bonus value.
365TradingFX
Summary
There's no winning without taking some risks. The Forex market is already highly risky because of how volatile it is. You don't need to expose your investments to even greater dangers. And that inevitably happens if you invest with anonymous brokers. 
Their methods are so vicious and rotten to the core, even an experienced eye sometimes doesn't immediately see through them. But if you keep yourself updated with the newest market events and changes you may be able to learn to avoid scams. And don't forget – we're always here to help with a piece of advice.
FAQs About
365TradingFX
Broker
Is 365TradingFX Broker Regulated?
365TradingFX is an unregulated broker without a license to provide the online trading services that they advertise.
Is my Money Safe with 365TradingFX?
Funds are not safe with this swindler. What they do is trick you into investing only to put that money into their own pocket.
Does 365TradingFX Offer a Demo Account?
No, the only types of available accounts are live trading accounts and the cheapest one costs 250 EUR.