June 01, 2023
Reading Time:
3
min
Uncover The Scam Completely in Our AE Global Link Review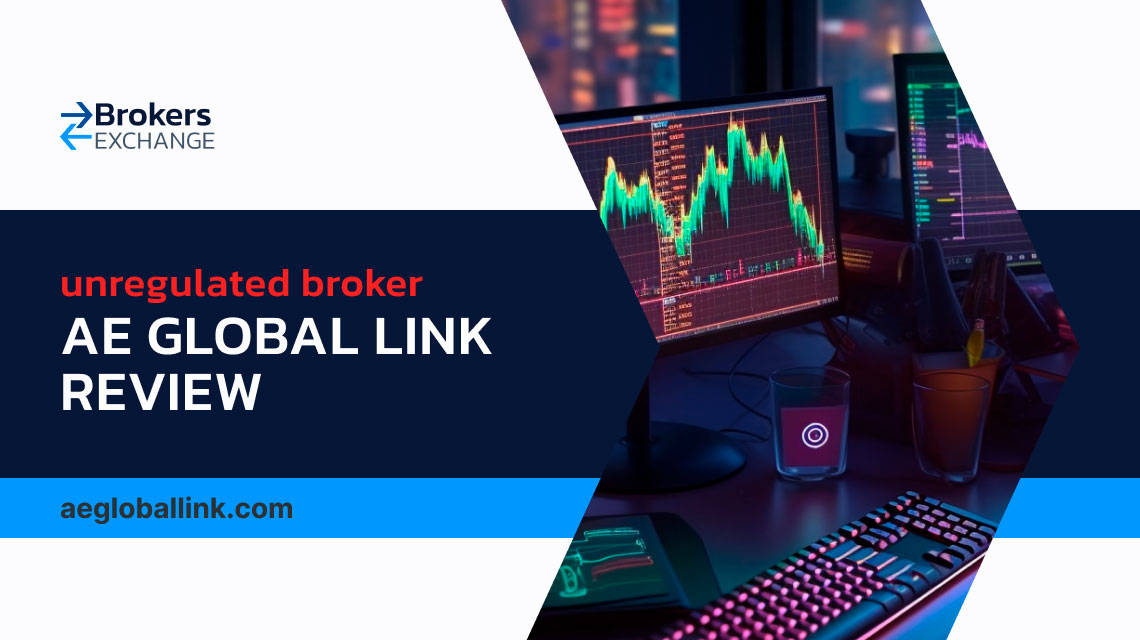 It doesn't matter if you're new to forex trading or a seasoned veteran, scammers will target anyone. And AE Global Link is no different. Our AE Global Link Review will show you all the things you need to be aware of before you do business with this broker. So let's uncover the truth together.
| | |
| --- | --- |
| Company | AE Global Link |
| Regulation | Unregulated broker |
| Warning | N/A |
| Website | aegloballink.com |
| Address | China |
| Email | [email protected] |
| Phone | N/A |
| Minimum Deposit | N/A |
| Leverage | N/A |
| Bonuses | N/A |
AE Global Link Reliability – Regulation and Security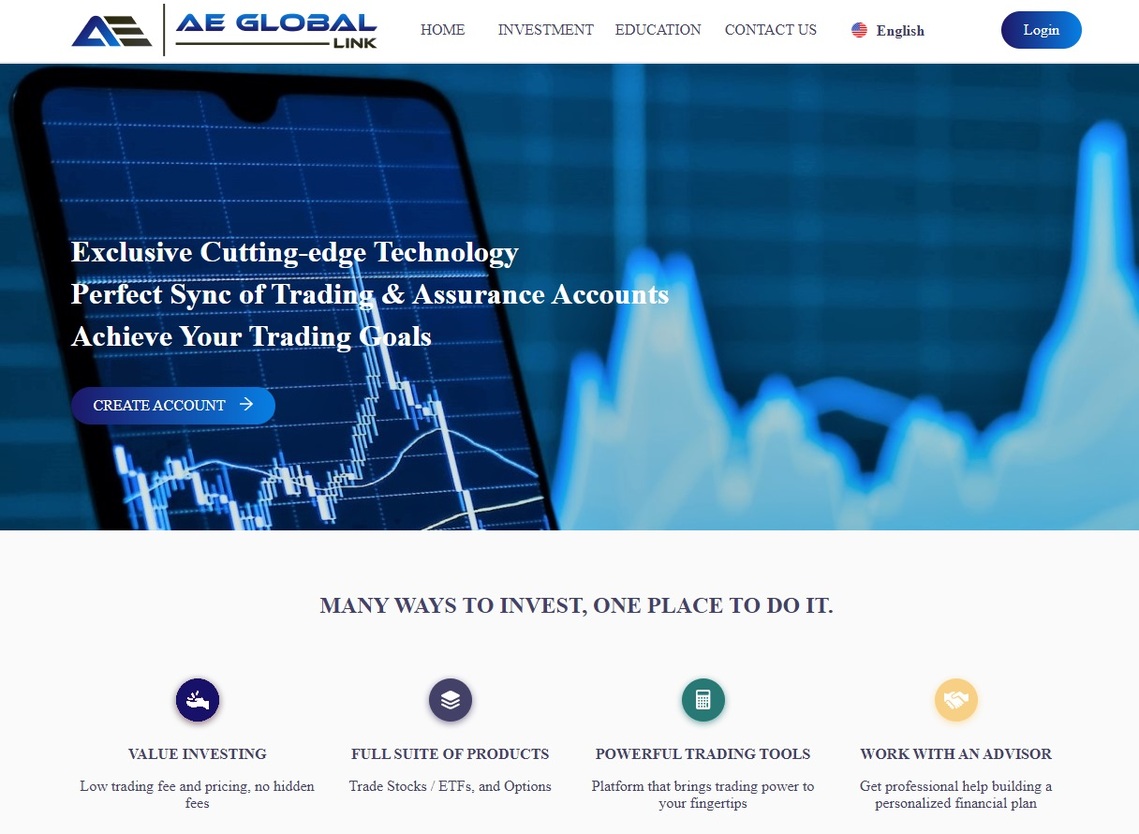 The first thing we want to check with every broker is if they have a legitimate trading license. And after some research, we can positively say that AE Global Link does NOT operate with one.
Doing business with unregulated brokers is an extremely risky move and we would strongly advise you against it. And if the absence of a license isn't a big enough red flag, just take a look at their website.
You will be shocked by the amount of information present there, or lack thereof. We couldn't find the exact location of AE Global Link, only that they're based in China, no phone number, or any other contact details. There's also nothing about their accounts, deposits, leverage, and other important information for traders.
Trading Platform Available
One detail we did manage to get a hold of was the trading platform AE Global Link offer and that's MetaTrader 4 (MT4).
This software is the best software traders have access to, alongside MT5. It is a state-of-the-art platform with features like automated trading, multiple timeframes, and many others that help make trading a purposeful activity.
Having this platform instead of a basic web trader certainly is a big plus, but we still can't gloss over the fact that they do not have a trading license. Nor should you.
Account Types Offered
Sadly, we don't have anything on AE Global Link's account situation. We don't even know what leverage and spreads you can expect if they have a demo account or any other things you might be interested in.
However, this is a good sign for you. With brokers like Tradehall, you are not quite sure if everything is legit or not. But with AE Global Link you can be certain you are dealing with fraud.
It's as if they are actively trying to convince you not to invest your money and you shouldn't! No legitimate forex trader would provide little to no information about their business, so don't consider this broker for a second.
Deposits and Withdrawals
Different question, same answer – nothing to report. We are still amazed by how little we were able to learn about AE Global Link.
But based on previous experience, they probably have a high minimum deposit and charge high withdrawal fees. What's more, we have seen reports of people having withdrawal issues, so be careful!
How is the Scam Performed?
Before continuing with this section, we would just like to say that you shouldn't feel ashamed if you've fallen prey to scammers. Scams can happen to anyone!
With that out of the way, we will describe just how these scams work, so you'll know how to spot them in time.
Scammers usually start calling you incessantly, trying in any way to convince you to make an initial investment. They might offer you things that would make you pause and actually consider making a deposit, but don't do it!
Those deals sound sweet only in the beginning. After they get your money you might feel good where you are, but that won't be good enough for the scammers. Senior fraudsters will then start harassing you to make further investments and won't stop until you do. And this is your cue.
At that point immediately request a withdrawal and be firm. They will try to prolong the withdrawal process and when that happens file a chargeback request at your bank and get them to help you get your money back.
AE Global Link Summary
Having seen all the red flags we pointed out, we hope you will ignore AE Global Link and find a more reliable broker. But stay sharp!
There are scammers out there that conceal their true intentions far better than the one from this review. So keep your eyes open, trust your judgment and have fun trading!
FAQs About
AE Global Link
Broker
Is My Money Safe With AE Global Link?
Absolutely not! With the lack of license together with very limited other information, AE Global Link has all the makings of a scammer.
Does AE Global Link Offer a Demo Account?
Sadly, we just don't know. There are no details about the accounts they offer anywhere.
Is AE Global Link a Trustworthy Broker?
No, they are not. They are completely unregulated and cannot be trusted.