May 03, 2023
Reading Time:
5
min
Clair Capital Review: Learn More About This Broker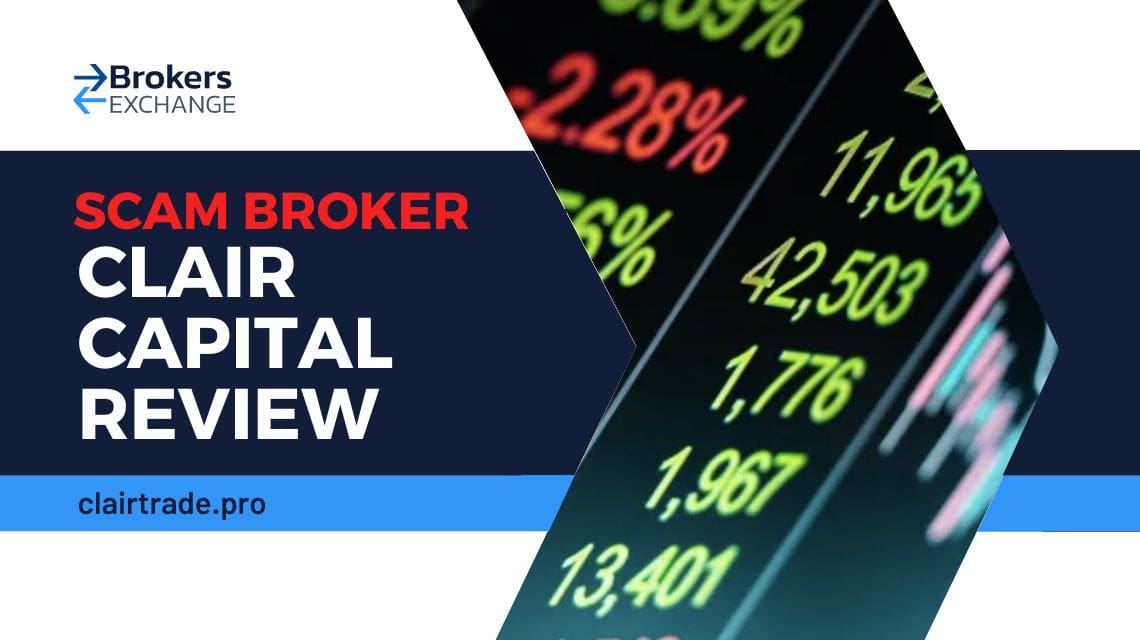 Clair Capital Review, Admittedly, Clair Capital's website is refreshingly neat and elegant in comparison to typical buggy and sloppy scam sites. The layout comes off as very attractive yet fully professional and quite comprehensive. 
Unfortunately, it lacks informativeness. And all the warning signs are there: bad English, scarce contact info practically zero data on the regulations, and the owning company and leadership. 
Smart Oasis LLC from Saint Vincent and the Grenadines seems to operate the website from the offshore shadows. Our Clair Capital review is a thorough research presented in a shorter form, but worth reading, as this bogus broker is a serious threat to all potential investors. 
To better explain the extent of the danger that Clair Capital portrays, we have several warnings by government financial authorities:
CBR (Russia):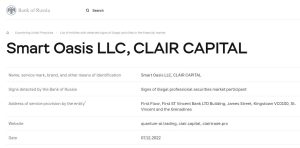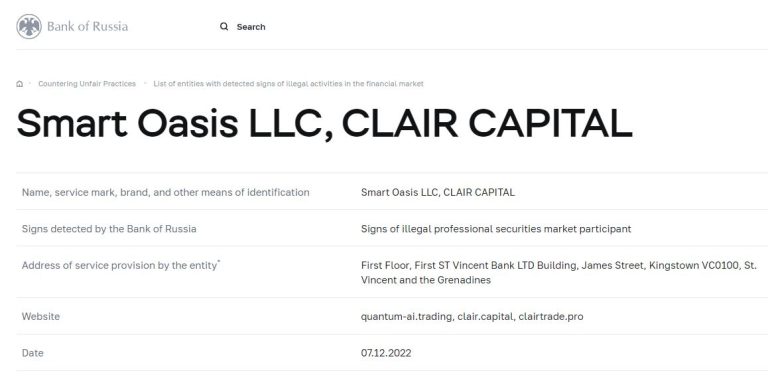 ASF (Romania):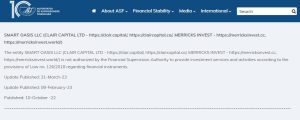 What is more, we strongly advise you not to invest in Battle Trade, BizzTrade, and Bullquote fraudulent brokers.
| | |
| --- | --- |
| Company | Smart Oasis LLC |
| Regulation | Unregulated |
| Warning | CBR, ASF |
| Website | claircapital.co |
| Address | SVG |
| Email | N/A |
| Phone | N/A |
| Minimum Deposit | $250 |
| Leverage | N/A |
| Bonuses | 5-20% |
Funds Safety and Regulation
Well known fact about SVG is that FSA doesn't supervise or regulate their brokerage agencies. The biggest downside to this circumstance is the freedom that allows unregulated brokers to offer their services and products. Without authorizations, swindlers can pose as regulated brokers and acquire profit by defrauding customers. Clair Capital is also one such firm.
Considering that SVGFSA has not licensed them in any way, they'd have to obtain a license from some other regulator where they offer their products. But Clair Capital is incapable of that. Why, you might wonder. Well, this review explains in a very straightforward way. 
As EEA and UK-regulated brokers are expected to do, this company would have to be able to invest at least 730 000 EUR/GBP in their business first. Then they'd have to provide the ultimate safety of the client's capital by storing the deposits in segregated bank accounts.
The leverage ratio in the EU and UK can only reach 1:30 at most, while in the US it can go up to 1:50. Clair Capital doesn't disclose theirs, but it may as well be astronomically high to expose you to greater risk. Without negative balance insurance, you're also at risk of rapid loss over at Clair Capital. 
Ultimately, Clair Capital also offers deposit bonuses from 5% up to even 20% of the initial investment. And they offer them to the EU clients, for whom these bonuses are not allowed. Clair Capital also breaks every standard that ESMA and MiFID are composed of. This is yet another proof of their legitimacy being completely fake and unreal.     
Trading Platform Overview
Here's where the Clair Capital scam is the most obvious. The whole idea isn't to help traders earn by equipping them with the most advanced trading tools. The sole point of this poorly designed, sad excuse of a terminal is to deceive investors by manipulating the data. 
No proprietary trading app actually exists at Clair Capital, as they promise. You can attempt to trade on their worthless web trader, but to no avail. It is simply so because the distribution itself consists of the TradingView chart with two buttons slapped on it – buy and sell feature. 
This is not what innovative and reliable software looks like. Just for reference, go ahead and install MT4 or MT5 – the difference is evident.  
Account Types Offered at Clair Capital
The variety of trading plans at Clair Capital company is presented through an offer of four account types in total. Each one is more expensive than the previous and with more attractive features. Some of them are trading signals, personal account managers, automated trading, and negative balance protection. Of course, these features are hardly available. Simply because this company isn't competitive enough to provide such options. The missing regulatory framework witnesses that. 
Either way, the pricing is as follows:
Start – $250

Basic – $1 000

Advanced – $5 000

Premium – $10 000
Clair Capital Funding Methods
Not at all uncommon among cunning con artists, crypto payments are the most preferred for their anonymity. By the time the victim realizes what has happened to them, the fraudster is already counting profit while keeping their identity a secret. 
Other supported funding methods are credit and debit cards. We'd always recommend you to use these channels for security and the chance to issue a chargeback request. 
Withdrawals are the real problem with this bogus financial service provider. Payouts are supposedly processed in 4-7 working days without charging traders any fees. Despite that, an explicit statement in the Policy explains the firm's right to deduct the charges from the client's balance. 
An inactivity fee is also applicable, as well as a trading volume requirement pertaining to bonuses. Read more on that in the following part of this Clair Capital review. 
Unregulated Brokerage Techniques
Swarming the Forex communities, unscrupulous firms have their ways of attracting new customers. From forging licenses to cloning legitimate companies, to offering attractive bonuses with vicious withdrawal clauses. 
Clair Capital rewards all new clients with a deposit bonus from 5% up to 20% of the investment. That would all work peachy if it wasn't for the malicious trading volume requirement. The withdrawal policy states that the non-deposited funds (bonuses) are only eligible for withdrawals after the client achieves the minimum trading volume of 25 times the deposit amount plus the bonus issued. 
That's not all even. You will have fees and additional conditions slapped on your every cashout request that would be so high you will feel like giving up. 
Clair Capital
Summary
The foreign exchange market is not an easy place for making money. It's a ruthless environment where competition is grand and scammers lurk at every step. That's why progressing as a trader requires constant learning. Information is your weapon. The more of it you have, the greater the chance for success. 
If at any point you need help and support, you are free to contact us. We'd also be highly appreciative of you sharing your own scam experience if you have it.  
FAQs About
Clair Capital
Broker
Is Clair Capital Legally Registered?
Clair Capital isn't regulated by any financial authority. They provide their services unlicensed and with warnings published against them.
How Secure is Clair Capital Broker?
This site isn't safe for investments. No regulatory framework guarantees the safety of your funds.
Does Clair Capital Have Hidden Fees for Withdrawal?
Although the policies deny it, Clair Capital is still a fraud that may charge you with hidden fees at any time.