October 19, 2023
Reading Time:
4
min
Cryptohopper Review: App Disadvantages Make Investors Run Away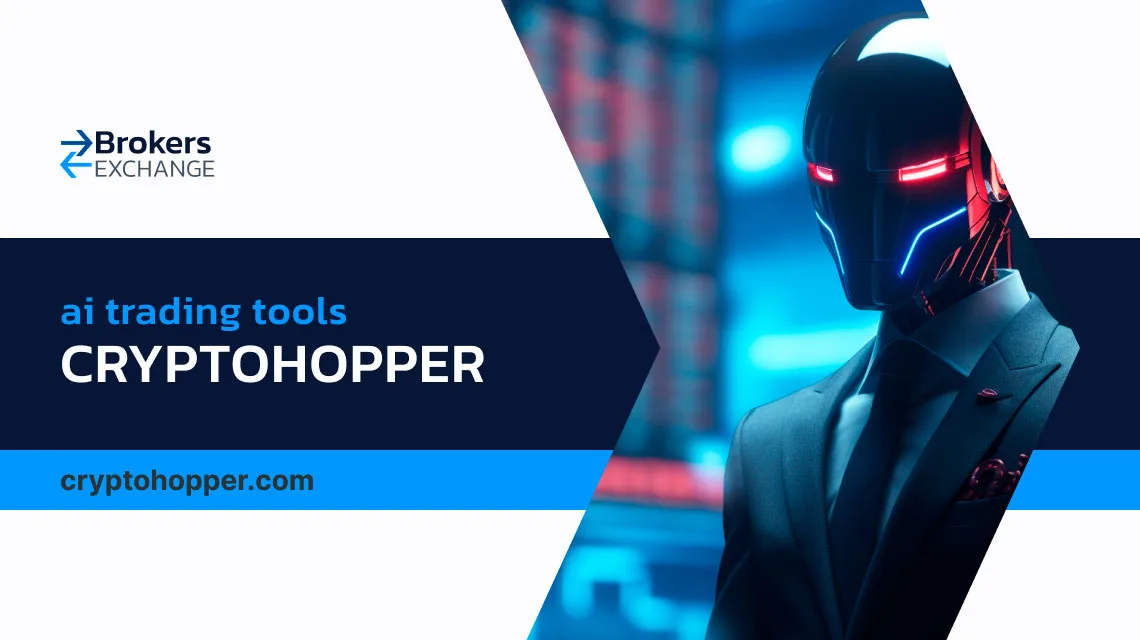 The company Cryptohopper B.V. is headquartered in the Netherlands since 2017. With the expansion of cryptocurrencies, these developers decided to focus their attention on crypto only.
Considering high volatility that could be quite an expensive journey if something goes wrong., allegedly this app has many flaws. But let's start this Cryptohopper review with legal stuff.
| | |
| --- | --- |
| Company Type | Crypto Trading Tools Developer |
| Legal name | Cryptohopper B.V. |
| Regulation | Unregulated |
| Registered in | Netherlands |
| Established | 2017 |
| Website | Cryptohopper.com |
| Financial Authorities Warnings | No official warnings |
| Contacts | e-mail, web form, live chat |
| If a withdrawal is possible | N/A |
| Fees | $19-$99 monthly fee |
| If Active on Social Media: | Yes – Facebook, Twitter, YouTube, Instagram |
| Investor Protection: | No |
| Activity areas | United States, Germany, Netherlands, United Kingdom, India |
| Main threats | Software bugs |
| Main perks | Social and copy trading, automated trading, company transparency |
Is The Cryptohopper Company Legit?
Cryptohopper.com website is operated by Cryptohopper B.V. This firm is legally registered with the Dutch Chamber of Commerce with number 70270481. Generally, the company doesn't offer trading services and they don't require regular trading licenses.
However, brokerages you are intending to use for trading purposes should be regulated. Otherwise, paying for these tools would be nonsense.
What Are Traders Saying About The Company?
The most important issue is the Cryptohopper login freezing, but also disturbing app bugs. At least 23% of 309 comments on Trustpilot contain these or similar issues. Important to note is that there's a Cryptohoper Reddit page as well with 3.6k members. There you can definitely find more information.
The main reason traders are trying this service is affordable Cryptohopper pricing. There's even a free option. However, it's not useful enough since the usage of the Cryptohopper bot is limited.
What Tools Does This Company Provide?
In general, one of the most appealing services is the Cryptohopper trading bot. But there are also some other features popular among experienced traders, even though everyone is looking to automate the process as much as possible. Some of the other features available are:
Cryptohopper crypto trading

Cryptohopper paper trading

Copy bot

Social trading

Cryptohopper exchanges

AIs



Pricing
Understandably, to motivate investors to pay more for their services, the company has designed a pricing plan. Of course, every higher plan includes more tools at your disposal.
However, it seems the Cryptohopper scam is happening there. According to some user experiences, subscriptions couldn't be canceled. But it's up to you to decide. Anyway, you can choose between 4 plans:

Pioneer – 

Free

Explorer –

$19/month – $16.58 for annual payment

Adventurer –

$49/month – $41.58 for annual payment

Hero – 

$99/month – $83.25 for annual payment
The only unlimited feature for all plans is the copy bot. However, other tools are becoming available gradually. An interesting fact is that a Hero account includes scanning the market with 75 bots. Tthe most popular one is the Cryptohopper grid bot.
Are Trading Tools Available For Mobile Devices?
Surprisingly, yes. All the tools are combined into one simplified app. However, even that simplicity has its flaws. As we can see, many traders were experiencing various issues. Generally, not something that you are looking for. For instance, if you look at the reviews on the PlayStore, you will see what we are talking about.
As the Cryptohopper arbitrage bot becomes more popular, traders are hoping they will fix the issues. But before that happens, we suggest you not pay for the highest Cryptohopper plans. Instead, wait until the end to find out better alternatives.
Education
Since the company offers a bunch of trading tools, educational services are irrelevant. Yet, the company offers an academy and tutorials for crypto trading.
The academy includes videos and articles about the crypto world and its benefits. Yet, they are not teaching you how to choose the right investment firm. Luckily, reading our Fintegral review can help you with that.
Affiliate Program
Since the Cryptohopper minimum deposit is quite low, some might opt for their affiliate program instead. The main benefit of the program is that affiliates hear first about innovations and get full support.
Also, they can potentially earn up to 15% per sale. Overall, it is a tempting offer. But nobody with common sense would like to sell a product that doesn't work properly.
Customer Support
The company doesn't specify working hours. However, none of their contact options offer quick responses. You can only contact them via e-mail, chatbot and web form.
Considering the comments about app bugs, they better do something about it. Otherwise, new clients won't consider the Cryptohopper safe.
The Last Verdict
If you are wondering if is the Cryptohopper legit – yes. The company operates legally and they don't require standard licensing. After all, this is not an investment firm. Yet, all of their products and services seem to have some kind of issues. This is not something that will attract anyone with specific needs.
Unfortunately, the free pricing plan can't reveal all the benefits. Therefore, it's hard to determine if you should try them all or not. Ultimately, the choice is yours. But with comments about subscription canceling issues, we would rethink it. If you read our DG Flex review, you could find out what else should be avoided.
How Can I Make Money While Trading Online?
As you can see, many traders nowadays are looking to automate trading. In general, the logic is great unless you are stuck with swindlers. Overall, people don't trust people. Therefore, they are switching to technology. For instance, AI tools like our AI Analysis Bot are something that many investors find useful.
Primarily because it doesn't require them to learn about trading. The point is to place the trade and be in control of the funds. Yet, to make a proper trading decision.
If you are looking for shortcuts in the trading, feel free to contact us. Our first appointment is free and you can get all the important details. Starting with the advice on how to protect your funds from illicit companies. Even more importantly, the benefits of the AI Analysis Bot. Book your meeting now!
FAQ Section
What Is Cryptohopper?
Cryptohopper is a Dutch firm registered in 2017 that provides technological solutions and tools for crypto traders.
Is Cryptohopper real or fake?
The company is real. Thus, their services don't seem to be reliable as they claim. To find out more suitable and safer options, contact our specialists today.
What does Cryptohopper do?
The company offers tools for easier crypto trading. Yet, our AI Analysis Bot has a wider range of implementations. Book your testing now.