April 21, 2023
Reading Time:
5
min
Delta Capitals Review: Do Not Deal With This Scam Broker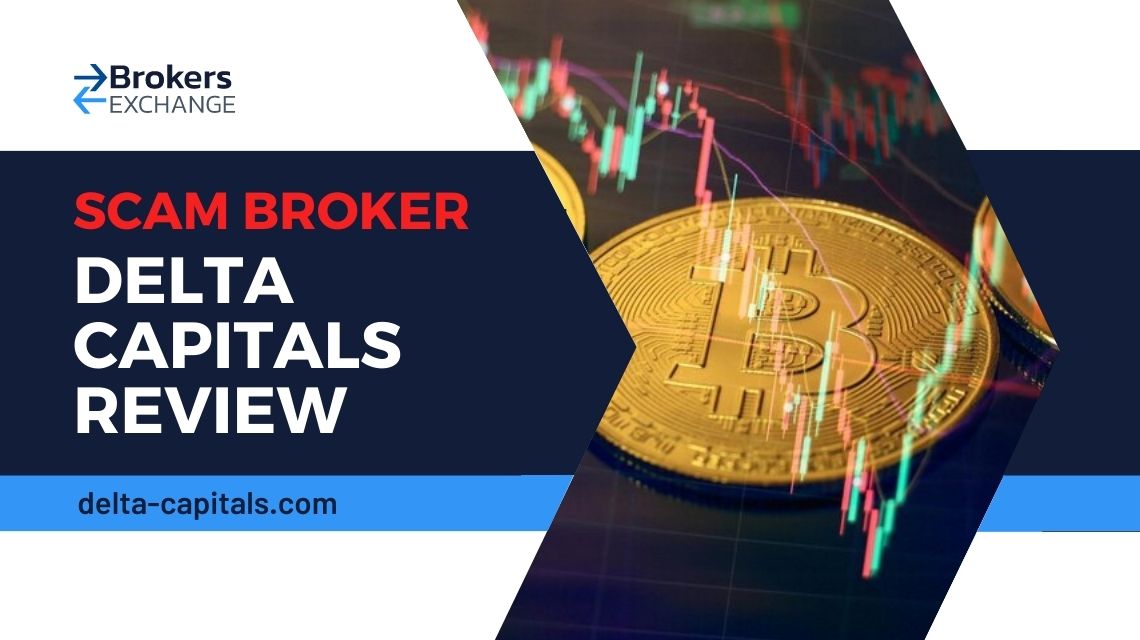 Delta Capitals is one of the rare swindlers among the scam sites we have recently reviewed that pays attention to website details. It's almost a shame such a meticulously created website was shut down after the FCA warning: https://www.fca.org.uk/news/warnings/delta-capitals-clone-fca-authorised-firm
Then there came the CONSOB (Italy) publication: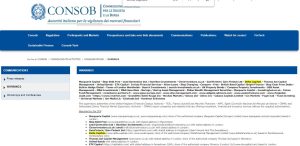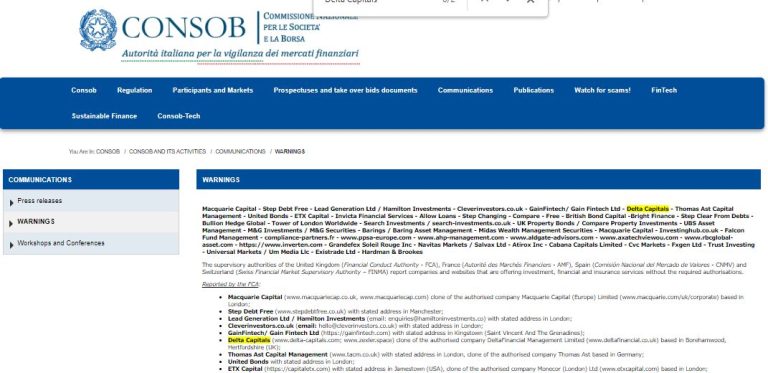 Not that anyone should feel like they're missing any marvelous earning chances with another scam site down. 
The trading conditions weren't at all beneficial for any trader except the broker itself. The simple and barely useful trading software does little to satisfy the needs of advanced traders. Countless negative reviews from users and a missing regulation are other things to be wary of. 
Our Delta Capitals review deciphers these and other peculiar ways this con artist uses to dupe users, so read on.  
What is more, we strongly advise you not to invest in MorganStern, FxmyTrades, and Tradiso fraudulent brokers.
Company

Delta Capitals

Website
www.delta-capitals.com

www.zexler.space

Address

Bulgaria (allegedly)

Email
[email protected]
Phone

02 08 077 9771

02 03 807 4771

Minimum Deposit

$250

Leverage

1:200

Bonuses

Welcome bonus, No-Deposit Bonus, Standard Bonus, Insurance Bonus

Regulation

Unregulated

Warning

FCA, CONSOB
Regulation and Fund Security 
Should you ever stumble upon a brokerage service with opposing company details and even find some of them matching an authorized firm, report them immediately. Delta Capitals was painfully dishonest about its location and regulations. 
Although they claim to be situated in Bulgaria, an EU member, they do not appear in the register of their financial supervisor – FSC (The Financial Supervision Commission).
The diligent FCA (Financial Conduct Authority) in the UK, has recognized Delta Capitals as a fraud with all their info being a complete sham. Delta Financial Management Limited, the company that Delta Capitals clones are actually an FCA-regulated firm that is in no way connected to the fraudster.
Whoever is behind Delta Capitals clearly doesn't understand the utmost importance of a trading license. And they're completely oblivious of the regulatory standards that govern the EU and UK Forex market. 
Every authorized broker has first had enough of capital to invest in the brokerage business. This sum, being 730 000 EUR/GBP, is not a joke in the least. Every trader investing with a broker with a license can enjoy safe trading knowing their funds are stored in segregated bank accounts and the broker has no access to them. 
While the leverage for all EU and UK brokers is restricted to 1:30, Delta Capitals offers it at 1:200. Does that look like they're following any of the regulatory laws? Especially with the lack of transparency that has earned them negative scores in the first place. This would never go past ESMA and MiFID, which exist for the purpose of additional pressure on brokers to report transactions and strengthen customer privacy.
There's no doubt Delta Capitals is a fraud. FCA and CONSOB are some major financial regulators that confirm this. 
Trading Software Overview 
Unimpressive and sloppy, Delta Capitals trading software evokes some memories we have of the previously reviewed scam terminals. What they all have in common is simplicity, paired with little functionality. 
We'd be more appreciative of such software if it had any function at all. But we're all familiar with the reason behind scammers choosing these primitive platforms. They're easily molded into a distribution that the master of puppets, a.k.a fraudster, manipulates to show you the results that motivate you to invest more.
Account Types Available
The offer of account types at Delta Capitals doesn't differ much from the standard scam offers we usually see. The point is to make the offer worth the investment they demand. Which is rarely the case. Just remember that regulated brokerages from heavily supervised areas are bound to provide quality and transparent service for a lot less money. 
This is how Delta Capitals divides its types of accounts:
Student – $250.

Standard – $5,000.

Investor – $10,000 

Delta VIP – $50,000.

Delta VIP Platinum – $100,000
Deposits and Withdrawals Procedure
Here comes the tricky part where the broker singlehandedly reveals they're a pure scam. The main funding methods are supposed to be wire transfers and credit cards. We were unable to confirm or deny this due to the site being non-operational. 
The confusing bit is the vaguely explained fees and the number of commissions that Delta Capitals forces on each client. 
First off, the deposits are processed in up to 3 business days and include hidden fees. If the funds do not appear on your account in due time, the broker charges a fee for the investigation they supposedly start. Withdrawals take too long – 10 business days. This is ridiculous considering today's technology and communication channels.
Next are the maintenance fees of 30% or at least $80, depending on your account balance. The one-time inactivity fee of $100 happens in case of the account is dormant for 90 days. After that, inactive accounts are charged $30 every month.
How Is Fraud Carried Out?
Delta Capitals is indeed a vicious one. They offer several types of bonuses which pertain to the broker adding a random % of cash to your existing account balance. Of course, if real, this would greatly ease up your investing and price speculation. 
But these bonuses are virtual amounts that cannot be traded or withdrawn. And the snake lies in the conditions they come with. You don't just pay ridiculous fees for every single move you make. From the deposit fee to the maintenance and inactivity fee, Delta Capitals changes everything. 
The real trouble hides in the trading volume requirement. Delta Capitals expects you to complete a number of successful trades before they allow you to apply for a refund. For example, for withdrawing the Welcome bonus, you have to trade at least 7 standard lots for every $100 of the bonus amount.
Delta Capitals
Summary
A shady brokerage such as Delta Capitals shouldn't be anyone's first option when looking for a broker. A good broker will not hide their company essentials from you. Nor will they randomly charge bizarre fees just to extort more money from you. Sadly, this is what every single scammer does. It's their method to quickly get rich based on stealing from honest customers. 
Don't just walk into a trap and become their next victim. Read this broker's review before making your next investment decision or just contact us for more info. 
FAQs About
Delta Capitals
Broker
How Secure is the Delta Capitals Trading Platform?
Delta Capitals is not a safe broker. They do not have a license to perform banking services or any transactions.
Does Delta Capitals offer a Demo Account?
No, you are unable to open a free Demo account. You can only register a live trading account with at least a $250 deposit.
Are Payouts Subject to Taxes at Delta Capitals?
Yes, all the payouts, whether they are deposits or withdrawals are subject to certain fees. Some of them Delta Capitals don't even explicitly reveal.