August 22, 2023
Reading Time:
5
min
FXQM Review – Ultra High Leverage Robs Traders Of Their Money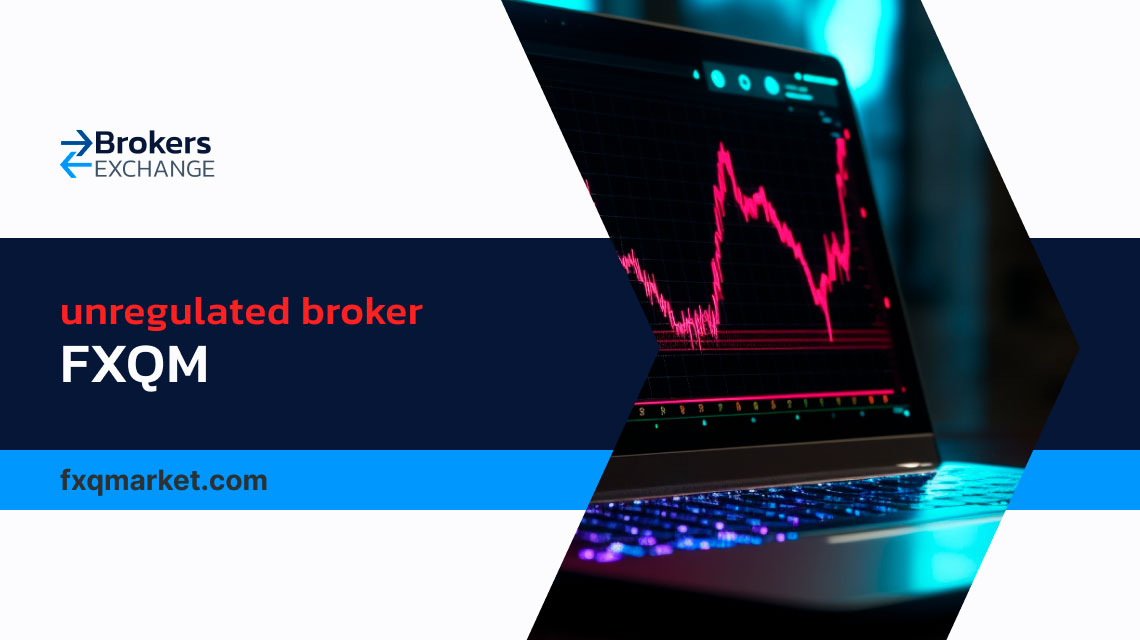 Every piece of information you will find on FXQM was carefully fabricated to spark curiosity with new traders. The firm is active on social networks, which means they operate through boiler room agents. We have found out that you can't do virtually anything without relying on the notorious account managers.
Everything about this brokerage falls to pieces when you put it to scrutiny. Find out more about this illicit broker in our FXQM Review.
FXQM Will Rob You Blind
It is difficult to discern where FXQM is operating from, or who may be behind this company. There are a few allegations that they are owned and operated by QM Group Limited, but we couldn't find any solid evidence to prove this.
Judging from their connection to another fraud, Oroku Edge, it is more than possible that FXQM is actually based in Malaysia. Read all about risks involving unregulated brokers in our FXQM Review.
| | | |
| --- | --- | --- |
| | Broker name | Reliable Broker Must Have |
| Legal name: | QM Group Limited | Transparently displayed in the disclaimer or legal documents |
| Regulation: | Unregulated Broker | Within your legal jurisdiction – local regulator |
| Registered in: | Seychelles (Alleged) | Your country or the country whose license applies in your legal jurisdiction  |
| Established: | 2020 | The older the domain – the higher the possibility the company is trustworthy |
| Website: | fxqmarkets.com | Domain should be from local or international zones, no .xyz etc. |
| Financial Authorities Warnings: | N/A | None |
| Contacts: | [email protected] | Phone, email, social media, web form |
| If withdrawal is possible: | Highly unlikely | Yes |
| Fees: | Hidden fees | Transparent fees – list of spread and commissions |
| If Active on Social Media: | Yes – Facebook, Instagram | Often present on social media |
| Investor Protection: | None | Compensation fund |
FXQM Is Not A Licensed Entity
FXQM presents us with the license information which quickly turned out to be false. Allegedly, the company is registered in Seychelles, and authorized by Seychelles FSA.
Checking the Seychelles company registrar, and the FSA list of regulated capital markets securities dealers has shown us that FXQM is lying to their clients.
Additionally, FXQM advertises a merger with another brokerage, Oroku Edge. This claim is not corroborated on the Oroku Edge website, but we found another interesting fact.
It turns out that Oroku Edge is legally incorporated in SVG, and has a valid registration with FSA. The issue here is that FSA doesn't regulate brokerages. Oroku Edge is operating from Malaysia, without the approval from BNM! This prompted us to search the BNM database for FXQM as well, with no positive results.
Our research with other financial regulators around the globe, notably FCA, FSCA, ASIC, BaFIN, CBR, NFA and FINMA yielded no hits, meaning that neither FXQM nor their partners in crime Oroku Edge have any license.
General Information About FXQM Offers
You shouldn't trust anything you see on fxqmarket.com. Each of their trading features and conditions are carefully tailored to appear attractive to investors. The claims of low spreads, low deposits and swap-free trading are merely there to incite the clients' curiosity.
For example, introducing the MT4 platform undoubtedly inspires traders to try it out. Each account type advertises features and tools that could match those that customers expect to find. Nonetheless, this offer is false. Bonuses are actually followed by malicious clauses and overly high leverage of up to 1:3000 could easily bring loss. 
FXQM uses dangerous predatory strategies we've seen with other unregulated brokers like TheExchangeBank.
| | |
| --- | --- |
| Trading platforms: | MT4 |
| Account types: | Prime, Standard (deposit bonus), ECN, Standard, Copytrade |
| Financial Instruments On Offer: | Forex, Cryptocurrencies, Metals, Energies |
| Maximum leverage: | 1:3000 |
| Minimum Deposit: | $10 |
| Commissions/bonuses: | Up to 30% deposit bonus |
| Mobile app: | MT4 |
| Desktop app: | MT4 |
| Autotrading: | No |
| Demo account: | Available |
| Education or Extra tools: | Copy Trading, Economic Calendar |
Can You Trust FXQM With Your Money?
FXQM offers some deals which seem lucrative at first glance, but hide an ulterior motive. For instance, the company uses the MT4 trading software, which operates on the Oroku Edge server. Since we've seen how neither of these firms is licensed, it brings to question the validity of the whole operation.
FXQM features a high maximum leverage of 1:3000. This leverage by itself raises concerns, as it constitutes a breach of regulatory standards in many nations. FXQM does indeed advertise negative balance protection for their accounts, but you shouldn't take this for granted with an unregulated broker.
How Does The FXQM Scam Find Their Targets?
FXQM uses a fraudulent strategy which is typical for Southeast Asia. This is known as Pig Butchering among the fraudster circles, but we know it as the Romance Scam.
The name is self-explanatory. Boiler Room Agents of both genders are employed by FXQM, and pretend to have romantic interest in the target. They look for new marks via social networks like Facebook and Instagram.
Before long, the target will be invested emotionally in what they believe to be a thriving relationship. At this time, their "significant other" will pester them to invest with a scam company.
Fxqmarkets.com has been operating for some time now, as the website was launched in 2020. The main targets of the FXQM scam live in the following countries:
Malaysia

Singapore

Indonesia

Brunei

South Africa
We advise our readers to disregard any person who might solicit brokerage services over the phone, or social networks. For more information about reliable companies worth your time, contact our advisors.
Financial Channels Not As Advertised
This fraudulent broker advertises numerous financial channels like Bank Cards (Visa, MasterCard), Bank Wires and E-Wallets (BerryPay, Walao Pay).
None of these options are actually available in the Client Dashboard. When trying to deposit, the website will prompt you to contact your account manager instead.
Frauds like Target Trading use a similar scam method. This way, the transactions are done through an individual rather than the company, letting the FXQM frauds hide their profits from the authorities.
Why You Should Stay Clear Of FXQM
There are ample reasons you, as an investor, should avoid trading with FXQM. The company is not licensed or authorized in any jurisdiction, and their website is full of false advertisements. FXQM is also in some way connected with the Oroku Edge scam, which doesn't bode well for the traders.
The MT4 application is only a demo version published by MetaQuotes, and not by FXQM. The broker's leverage may seem like a good deal, but it doesn't adhere to regulatory standards. Since FXQM is an illicit broker, their claims of bank account segregation and negative balance protection are not to be trusted.
Final Opinions On FXQM Brokerage
Dealing with FXQM broker is ill advised. Nothing this firm claims holds to any scrutiny. The company doesn't have a valid license, and it's difficult to tell where it is operating from. Even more dangerous is the fact that they are in cahoots with Oroku Edge, another illicit firm.
The MT4 application they seemingly offer is connected to a demo server, which doesn't show the actual trading conditions. Many other advertisements on the website are false as well.
For help with finding a good and reliable brokerage that suits your needs, contact our advisors.
FAQ Section
What Is FXQM?
FXQM is a fraudulent entity pretending to be a forex broker. Contact our advisors for more information about FXQM, and how they compare to a regulated firm.
Is FXQM Legit?
No, FXQM does not have a proper license, and is not authorized to provide their services anywhere.
Does FXQM Have Cashback?
Allegedly, FXQM offers a cashback program for their ECN accounts. The cashback returns $2 per lot of forex traded.