July 15, 2023
Reading Time:
5
min
Hankotrade Review: See through this Broker's Facade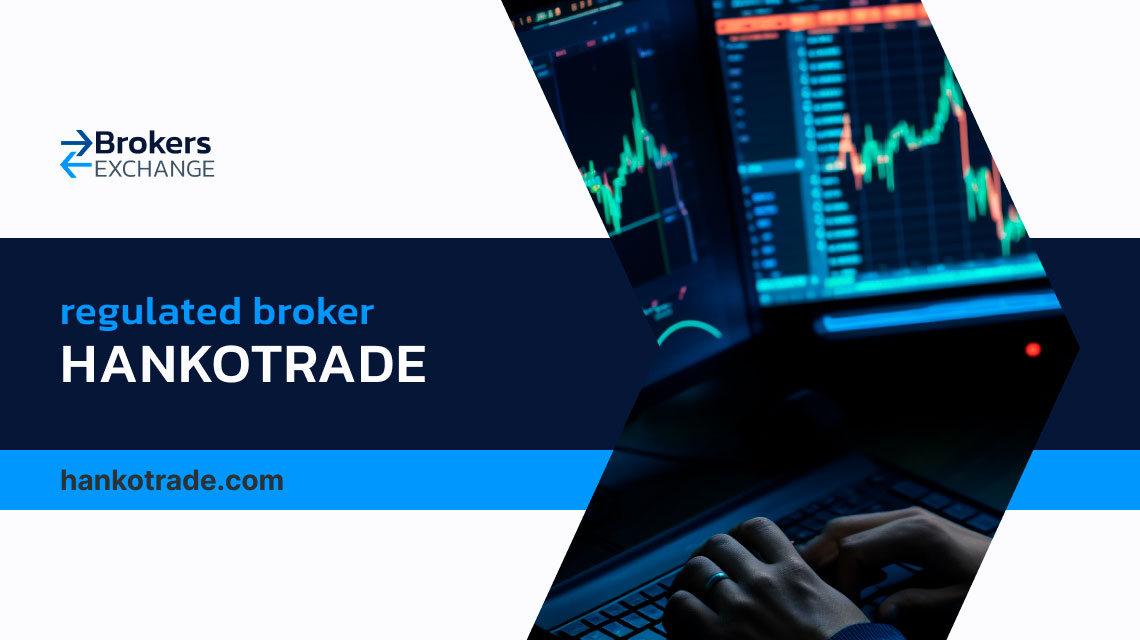 Hankotrade is one of those brokers that you cannot quite figure out. On the one hand, they say they would give you the world. Top-notch trading software, good conditions, bonuses, and all that, make you feel tingly inside.
But then you see their license situation, and suddenly, you do not feel so good. If you want to see what is really going on with Hankotrade, read our Hankotrade review, and everything will be clear.
Who is Hankotrade?
Hankotrade is a broker from sunny Seychelles, founded in 2019. You can find them on Hankotrade.com, and they offer trading services for several instruments, which you can find further down in the article. 
We do not know much more about them other than you should not take their word for anything. Here is why.
| | | |
| --- | --- | --- |
| | Broker name | Reliable Broker Must Have |
| Legal name: | Hankotrade | Transparently displayed in the disclaimer or legal documents |
| Regulation: | Unregulated | Within your legal jurisdiction – local regulator |
| Registered in: | The Seychelles | Your country or the country whose license applies in your legal jurisdiction  |
| Established: | 2019 | The older the domain – the higher the possibility the company is trustworthy |
| Website: | hankotrade.com | Domain should be from local or international zones, no .xyz, etc. |
| Financial Authorities Warnings: | CFTC | None |
| Contacts: | Online form | Phone, email, social media, web form |
| Is withdrawal possible: | Highly unlikely | Yes |
| Fees: | No (allegedly) | Transparent fees – list of spread and commissions |
| If Active on Social Media: | Instagram | Often present on social media |
| Investor Protection: | No | Compensation fund |
Regulation Info
The essential item on every broker's grocery list is a license. With it, they can guarantee fund safety to their clients, which ultimately develops trust between the two. Conversely, regulation is paramount to you as a trader as well. Lack of it is a legitimate reason to avoid a broker and to invest your money elsewhere.
Having said that, Hankotrade is from Seychelles, and although the country is a fabulous vacationing place, it is not great with regulating brokers. Seychelles is known to be an extremely lenient regulator, which gives room for brokers to facilitate scams.
Hankotrade is not regulated by the US, UK, or Canadian regulators, which is not good. Moreover, the US CFTC even put Hankotrade broker on their RED list, since they do not have their license to provide services in the US.
Hankotrade Profile
Hankotrade sweetens the pot with many delicious spices. Firstly, the broker offers clients the best platforms on the market – MetaTrader 4 and MetaTrader 5. These have been the industry standard since their launch, but the lack of a license still trumps superb trading software.
Secondly, you can open four types of accounts with Hankotrade:
The maximum Hankotrade leverage is 1:500, and you can also open a Hankotrade demo account. We could not find a Hankotrade app, but you can download MT4 and MT5 on your mobile device.
Bonuses
Hankotrade also has an enticing bonus scheme. When you make the first deposit, you get a 100% bonus. Simply put, if you deposit $500, you will get an additional $500 bonus.
Trading platforms:

MetaTrader 4, MetaTrader 5

Account types:

STP – $10

ECN – $100

ECN Plus – $5,000

Islamic – Admin charge depending on the currency

Financial Instruments On Offer:

Forex (EUR/USD, USD/GBP, GBP/JPY, etc.)

Commodities (cocoa, coffee, sugar, etc.)

Indices (S&P 500, Nasdaq-100, etc.)

Cryptocurrencies (Bitcoin, Ethereum, etc.)

Maximum leverage:

1:500

Minimum Deposit:

$10

Commissions/bonuses:

100% bonus

Mobile app:

Yes

Desktop app:

Yes

Autotrading:

Yes

Demo account:

Yes

Education or Extra tools:

No
Is This Broker Safe?
Is Hankotrade legit, and is it safe? That is the question we all want an answer to. Well, our advice is to avoid it! As mentioned, they operate without any regulatory oversight, which means they can do whatever they want. And that includes stealing your money.
The best thing you can do with your money is to invest in a reliable broker with a spotless record. If you need any help finding one, we are here to help!
Trader Reviews – Sharing Experiences
Trader reviews play an essential role in putting together the complete picture of a broker. And how does Hankotrade fare? Well, let's just say Hankotrade reddit reviews are not as the broker would want them to be.
There are plenty of dissatisfied clients. One was pretty short with her review, saying simply: "SCAM Broker. Liquidates your positions with abnormal price slippage!"
Another one was more elaborate but had the same thoughts: "Hankotrade is a big scam. They closed all my transactions, and I am left with nothing. I had a 20k account they [when they] blew all my positions. Do not put money into this broker! You will end up a victim like me."
All in all, everything is pointing to a Hankotrade scam. And while we are on the topic of brokers you should stay away from, here are some more – GC Option, Kot4x, and MainTrade.
How Does the Hankotrade Platform Reach Clients, and Who Are They?
According to online data, most Hankotrade clients come from the US – a staggering 66.3%. Other prominent client countries include Canada, the UK, and South Africa.
This broker has an appealing offer, and for many, that is the thing that gets them. Hankotrade demo is a selling point for amateur traders, low minimum deposits for those with a limited budget and high leverage for those seeking to make big money fast.
Deposits and Withdrawal Methods
Speaking of Hankotrade deposit methods, the company accepts only cryptocurrency payments.
The Hankotrade minimum deposit is $10, and you can make it via Bitcoin, Litecoin, Dash, and seven other cryptocurrencies.
On the other hand, the minimum Hankotrade withdrawal is $50, and should you want to withdraw less, the broker charges you a fee in an undisclosed amount. If we are to trust their withdrawal policy, you should expect no Hankotrade fees for either the deposits or the withdrawals.
Reasons To Avoid This Company
There are many reasons to avoid this company. In our opinion, the biggest and most crucial is the lack of a proper license. Yes, the broker has a lot going for them, but without regulation, the whole offer falls apart.  
Imagine it like building a house. You can have the best materials in the world, the best architects, and premium furniture, but if you do not have a rock-solid foundation, all other things do not matter.
Our Safe Trading Experts' Opinion of Hankotrade
In our Hankotrade Review, you saw how shady dealers hide behind fantastic offers to get you to invest in a scam. Hankotrade is a risky broker, and we do not recommend them to anyone.
However, one rotten apple should not spoil the whole cart. There are many legitimate brokers out there, and we can help you discover them. Contact us today, and let's find the right broker for you.
FAQ Section
Where Is Hankotrade Located?
Hankotrade is based in Seychelles. This is not a good sign, as the country is not known for working in favor of the traders.
How do I start forex trading?
Firstly, you must expand your forex knowledge. Read up on the subject, watch videos, and study how trading works. Next, you want to find a reliable broker, and we can assist you there. We will consult with you and make sure you make the right choice, all free of charge.
How can you help me choose the best forex or crypto broker?
The best thing we do for you is personalize the offer. We analyze your needs and skills and then make our suggestions based on that.