September 25, 2022
Reading Time:
4
min
Keler Group Review – Who Is Behind Kelergroup.com?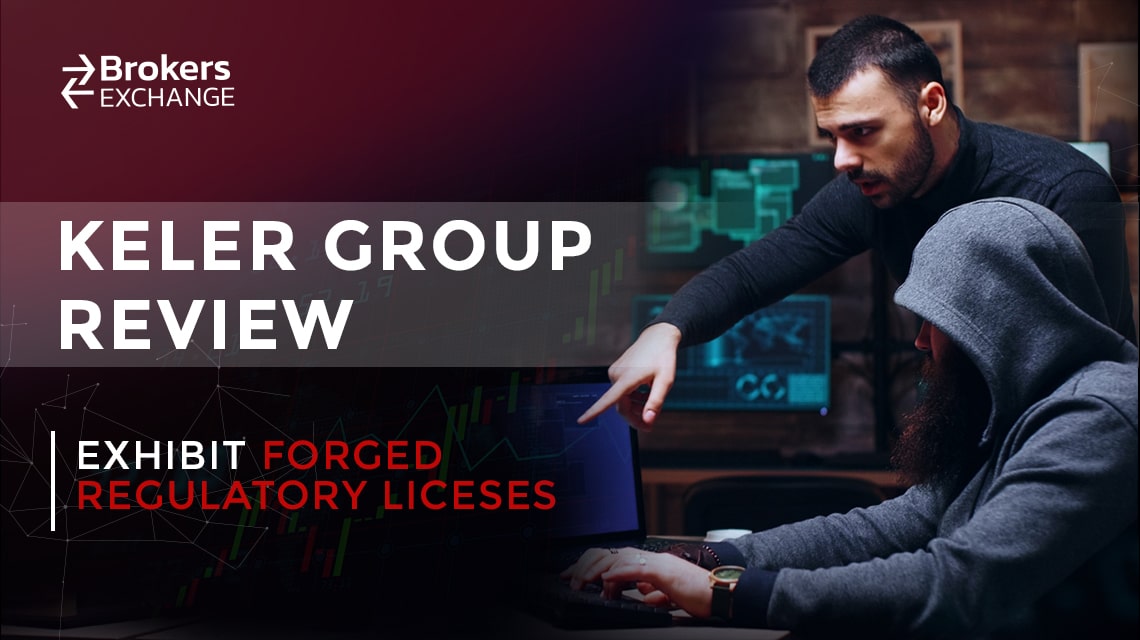 Keler Group is a scam broker. One thing is typical of all investment scams; their offer is too good to be true. The same applies to Keler Group, another anonymous and unlicensed brokerage with one goal of conning unaware victims out of their money.
Our Keler Group broker review will help you understand and prevent this online trading hoax. Keler Group presents itself as a smaller brokerage focused on crypto trading, promoting a customer-centered approach. It promises fully functional trading platforms, a supportive environment, and plenty of trading instruments. 
However, as soon as you make a mistake and start trading with this shady business, you will realize that its offer is nothing but a pack of lies. For your own sake, don't invest your money with Keler Group.
However, you should avoid trading with suspicious brokers such as BinaxTrade, Innovative IT Traders, and FxSway.
| | |
| --- | --- |
| Company | Keler Group (CFG), Digital Markets |
| Website | KelerGroup.Com |
| Address | Rue de la Bourse 2, 1204 Genève, Switzerland |
| Email | [email protected] |
| Phone | N/A |
| Minimum Deposit | 250 USD |
| Leverage | N/A |
| Bonuses | Yes |
| Regulation | No |
| Warning | N/A |
Compliance and Funds Safety at Keler Group
When accessing Keler Group's website, the name Digital Markets is reportedly a registered entity in Geneva, Switzerland. This jurisdiction heavily controls its currency market, and a brokerage business must be approved by the Swiss Financial Market Supervisory Authority FINMA to operate legally in this country.
After checking FINMA, there are no results about Keler Group or Digital Markets, indicating that this broker works unauthorized.
Examining other popular financial market authorities has also yielded no information about Keler Group. The firm provides online trading services without being regulated, meaning it has no guarantee of service quality or protection for your funds. In other words, the financial risk arising from trading with Keler Group is not acceptable (too high).
In order to eliminate the risk of being defrauded, your number one pick should always be an authorized broker holding a license(s) with one or more top-level financial market regulators like FCA, CySEC, ASIC, and others. Licensing requirements are demanding, and only well-established corporations can meet and maintain them. 
For example, a broker must satisfy specific standards, such as a minimum capital, which depends on the jurisdiction, e.g., 730.000 EUR (UK & EU), 1 million AUD (AUS), and 19 million EUR (CH). Also, a brokerage must separate its funds from its customer funds, vex., segregated accounts. 
Lastly, brokers must implement negative balance protection that ensures that traders and investors can enjoy complete protection in case something goes awry. For instance, you can be compensated if a broker becomes insolvent; indemnity includes 20.000 EUR (EU), 85.000 GBP (UK), and 100K CHF (CH).
Overview of Keler Group's Trading Software
With reference to a trading platform provided by Keler Group, the broker fails to give any specific information about it. Since we can't evaluate trading with this fake brokerage without investing money, we doubt it delivers satisfactory trading software. 
Top forex providers use MetaTrader4 (MT4) and MetaTrader5 (MT5) along with proprietary mobile trading applications and some other internet-based platforms (e.g., cTrader and Sirix). MT5 utilizes an advanced user interface with plenty of helpful tools like automated trading. 
Thereby, always check what trading systems a broker has; you should aim at MT5 and never trade with a firm that doesn't allow you to test its platform for free.
Deposit and Withdrawal Procedures at Keler Group
Speaking of the way for depositing and withdrawing funds, Keler Group says it accepts credit/debit cards, bank wire transfers, and e-wallets; it's like any other company. However, it isn't very likely that it's valid. 
The disturbing fact is that according to Keler Group's terms and conditions, it states it holds the right to impose additional fees and limitations concerning deposits/withdrawals. That's completely absurd. Customers can't have any clue what to expect from this illicit firm.
As with scammers, a demo account option is also unavailable with Keler Group. It won't allow you to assess its offerings unless you set up a trading account that requires a minimum opening balance of 250 USD—a definitive investment scam. Other live accounts offered by the company are as follows.
Basic: 250 USD minimum deposit amount, 10% bonus on deposit
Bronze: 2.500 USD minimum deposit amount, 15% bonus on deposit
Silver: 10.000 USD minimum deposit amount, 20% bonus on deposit
Gold: 25.000 USD minimum deposit amount, 25% bonus on deposit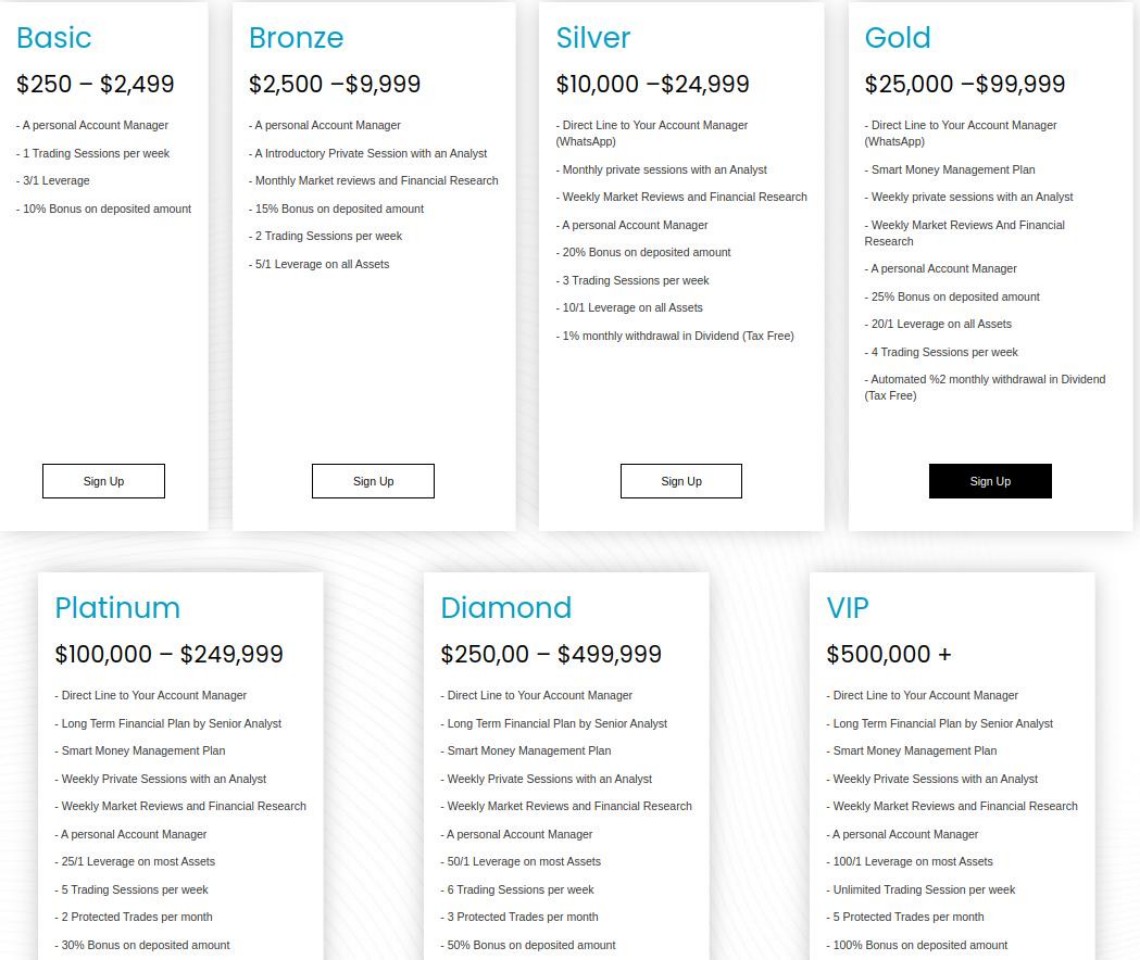 These deposit requirements are much higher than valid brokers but in line with Ponzi schemes. So, it's impossible to test Keler Group's claim referencing favorable conditions for buy/sell. However, considering its unrealistic proposal, we can concur it's staged to mislead clients.
This Is How The Scam Is Executed
The complete offer of these fraudsters is just a poor version of a genuine forex provider, which is used to draw your attention. However, they can't copy competence and resources (e.g., trading platforms, conditions, and licenses); that's one of the reasons why they won't let you create a free trading account and test their services; you would soon realize how incompetent they are.
Beginners and laypeople are susceptible to being tricked; they might fall for Keler Group's offer. If you deposit your funds with this illegal company, you most likely won't be able to retrieve them. 
These con artists will try to rope you into investing more. They will try to entice you with lavish rewards. But there is a catch, bonuses are conditional, and you must attain unreasonable goals to get them (not viable). 
After all, the mishandling of promotions caused their prohibition in the EU (including Switzerland) and other jurisdictions.
Don't allow fraudulent brokers to wrap you around their little fingers. Be informed and vigilant, and steer clear of Keler Group.
Keler Group Summary
In summary, Keler Group operates anonymously and unregulated, with alleged headquarters in Geneva, Switzerland. There are no details about company licenses, owners, and phone numbers. 
On top of that, customers can't test trading conditions (lack of demo account) and trading platform (unknown software) unless they deposit a $250 minimum deposit (above-average amount). 
Keler Group isn't worth your time or money, hedge against fraud by not trading with this brokerage.
FAQs About Keler Group Broker
What Is The Keler Group Minimum Deposit Amount?

Keler Group has set a minimum required deposit of 250 USD, which exceeds the requirements of legit brokers.
What Are the Deposit and Withdrawal Options for Keler Group?

Keler Group allegedly accepts credit/debit cards, bank wire transfers, and e-wallets for deposits and withdrawals. Anyway, it's less probable that this is true since the broker is an outright scam.
What Kind of Trading Platforms Does Keler Group Offer?

Keler Group doesn't reveal any information about its trading platforms nor lets its clients test its trading software without charges.