August 01, 2023
Reading Time:
5
min
Korbitcoin Review: Why This Broker Can't Be Trusted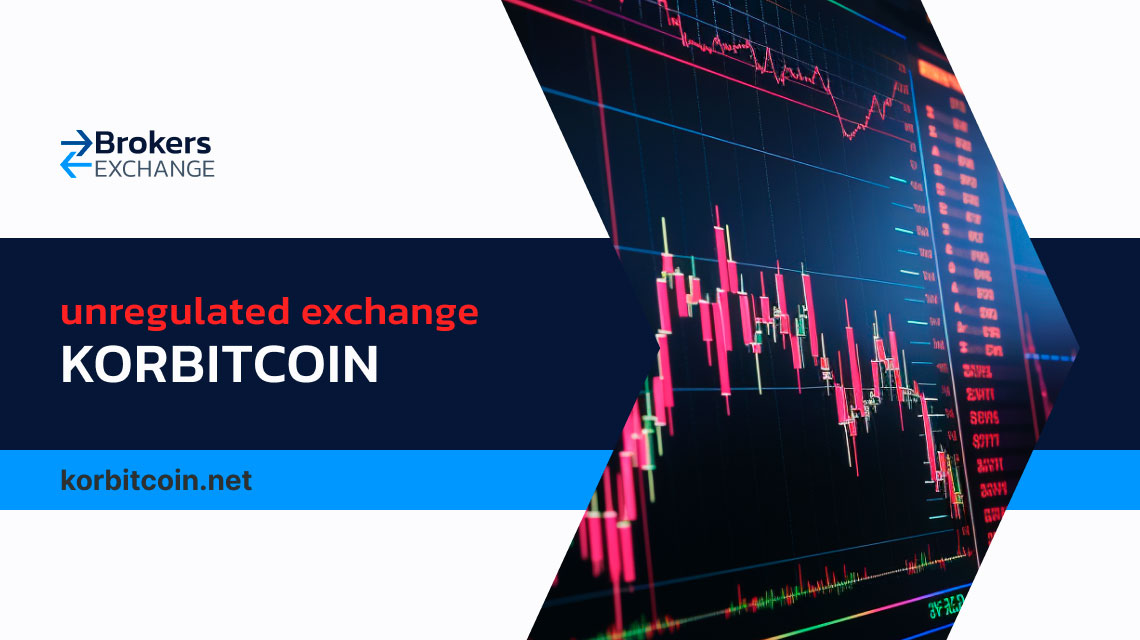 Making this Korbitcoin review was challenging because of the website's hidden information about the broker. Korbitcoin contact information, account types, and the broker's whole profile including the Korbitcoin login page are all hidden from the general public. The only way to learn anything about them is to open an account, but no broker is secure with us and our reviews, so take a look at this Korbitcoin review and discover details that only customers of the broker are aware of. 
You can also read our InterCapital review to meet another sham broker you should stay away from. 
Who Is Korbitcoin? All About korbitcoin net
As its name suggests, Korbitcoin is a cryptocurrency exchange situated in South Korea. The name was inspired by the most popular cryptocurrency, Bitcoin, as well as by the country where the exchange is located. Korea + Bitcoin = Korbit. Only cryptocurrency trading is available through Korbitcoin, an unlicensed broker that has received many warnings. They are based in Seoul, South Korea, and the more we looked into them, the more red flags we found. Recent Korbitcoin news reports have raised alarms over potential scam activities.
| | |
| --- | --- |
| | General information |
| Name | Korbitcoin |
| Regulation status | Unregulated |
| Warnings from Financial Regulators | |
| Website link | korbitcoin.net |
| Active since | 2014 |
| Registered in | Seoul, South Korea |
| Contact info | Live chat |
| Trading platforms | Korbit |
| Majority of clients are from | United States; India; Canada; Myanmar (Burma); Laos |
| Customer support | Live chat only |
| Compensation fund | None |
Regulation Info
Regulating bodies around the world are battling the problems that this new asset class is posing as its popularity soars. The South Korean government has been debating whether to impose rules on Bitcoin exchanges. These exchanges, including Korbit, are not currently subject to regulation.
Concerns have been expressed by the International Organization of Securities Commissions (IOSCO) regarding Korbit-coin's operations. Korbit-coin presents itself as a multinational organization and states that it has offices in Singapore, Hong Kong, and Japan. Additionally, it advertises an online cryptocurrency trading platform that draws consumers from all over the world, including citizens of British Columbia (BC).
Concerning the actions of Korbit-coin, the BC Securities Commission has issued advisories. A cryptocurrency trading platform may need to be recognized as an exchange under section 25 or registered as a dealer under section 34 of the Securities Act, RSBC 1996, c. 418. Regrettably, Korbit-coin is not registered as a dealer in BC nor has it been approved as an exchange.
The BC Securities Commission, with the cooperation of the Canadian Securities Administrators (CSA), urges extreme caution when dealing with this unregulated cryptocurrency exchange due to Korbit-coin's lack of recognition and registration in BC. Residents of BC and potential investors are reminded to exercise caution and weigh the dangers involved when using unregulated platforms.
This reminds us of our dear broker CJC Markets, another unregulated scam broker you should read about. 
Korbitcoin Broker Profile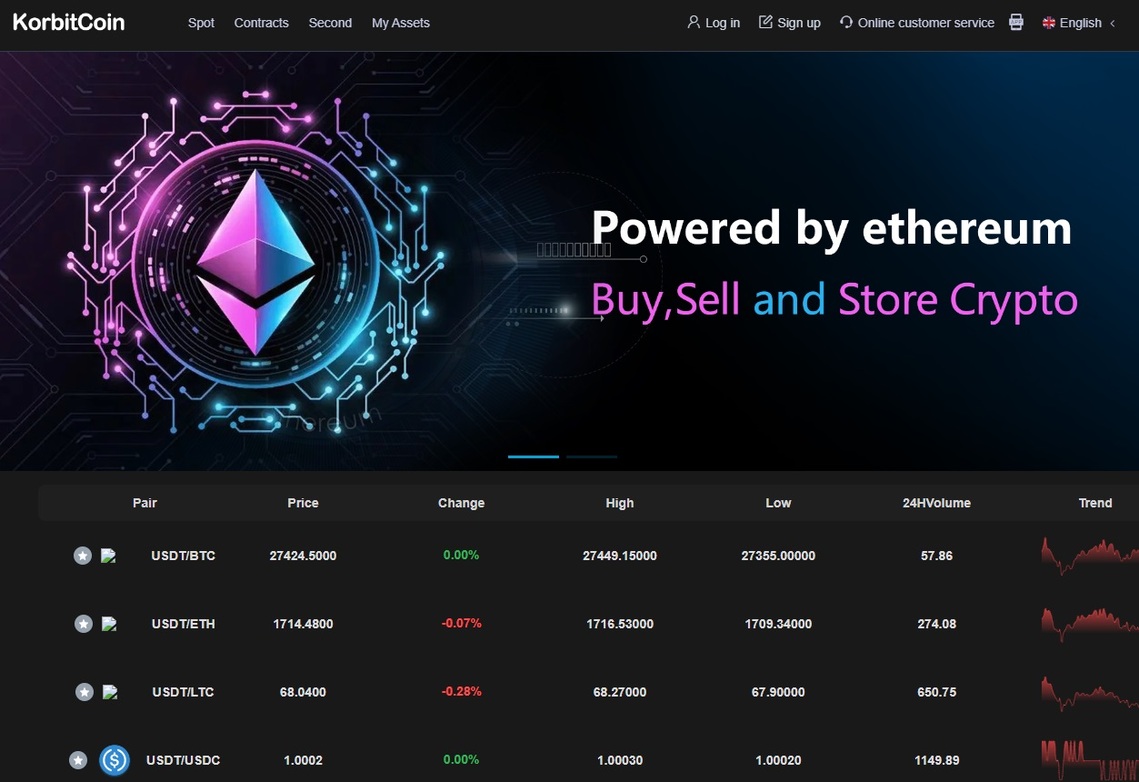 It is safe to state that Korbitcoin is nothing more than a chilly void that conceals all significant information. The majority of it, including their website, trading platform, and even the "about us" part, is appropriate for Koreans. We view this broker's claim that they are regulated and hold licenses in the USA and Canada as a huge red flag, however they have been unable to offer details on their regulating bodies and licenses. Overall, this broker is a massive hoax and should be avoided. 
Account types

N/A

Financial Instruments On Offer

Cryptocurrencies

(BTC, ETH, XRP)

Maximum leverage

N/A

Minimum Deposit

N/A

Commissions/Bonuses

N/A

Mobile app

Yes

Desktop app

No

Autotrading

No

Demo account

No

Education or Extra tools

None
How Not to Fall for The Korbitcoin Scam
As previously indicated, Korbitcoin is an unregulated cryptocurrency exchange that operates outside of governmental control. Any investor should be concerned about this absence of regulation since it raises the possibility of fraud.
Safety Tip: Prioritize using only regulated and reputable cryptocurrency exchanges that comply with local laws and regulatory requirements.
Lack of openness regarding a company's operations, personnel, or ownership is a common feature of scams. It could be a red flag if Korbitcoin withholds accurate and verifiable information about its management, operations, or location.
The cryptocurrency industry offers intriguing opportunities, but it also draws con artists attempting to take advantage of gullible investors. Exercise due diligence, keep yourself informed, and place a priority on safety and security in your cryptocurrency investments to avoid falling for the Korbitcoin scam or any other fraudulent scheme. Keep in mind that you should proceed cautiously with any platform that guarantees profits, lacks transparency, or urges you to act hastily.
A Look at Korbitcoin's Traders They Serve
Korbitcoin appears to serve traders from multiple countries, including:
United States

India

Canada

Myanmar (Burma)

Laos
When working with an unregulated platform like Korbitcoin, traders and investors in the United States, India, Canada, Myanmar (Burma), Laos, or any other region must exercise extreme caution because the absence of regulation exposes them to potential hazards and fraudulent activities. People should constantly look for licensed and trustworthy cryptocurrency exchanges that abide by national laws and regulatory standards in order to make educated judgments.
Deposits and Withdrawal Methods
The deposit and withdrawal methods that Korbitcoin supports are not explained in detail. The website does, however, offer anonymous payment options, which may mean that users can deposit and take money without giving any personal information. 
Korbitcoin Pros and Cons
Pros
Cons

Provides a service to buy crypto with local cryptocurrency

Hidden information

Lack of financial instruments

No contact details

The trading platform is supported in Korean only

Korbit supports only KSW deposits and withdrawals (Korean national currency). 
Long Story Short – Korbitcoin
The fact that Korbitcoin has a concealed identity, is associated with spammers and fraudsters, accepts anonymous payments, and has received fraud alerts from users on Scamadviser offers a clear picture of the cryptocurrency website's unreliability and probable fraud. Some people even started wondering if Korbitcoin is fake. To protect their money and personal information from potential scams, investors and users are strongly recommended to avoid such services
Contact us so that we can choose a broker that is suitable for your needs rather than dealing with Korbitcoin. If you previously invested with Korbitcoin or someone similar, don't be afraid to get in touch with us because there may be a chance to receive your money back. Everyone is susceptible to scams, so there is no reason to feel ashamed. 
FAQ Section
What Is Korbitcoin?
Korbitcoin is a cryptocurrency website with dubious practices, including an owner hiding their identity, association with spammers and scammers, and anonymous payment methods.
Is Korbitcoin Real Or Fake?
Korbitcoin is a real platform, however, it is not advised to trade with them. It would be in your best interest to stay away from this broker.
Who Owns Korbitcoin?
Kangmo Kim, Louis Jinhwa Kim, and Tony Lyu founded it in 2013 and it was launched in 2014.
Where Is Korbitcoin Located?
Korbitcoin is located in Seoul, South Korea.