May 22, 2023
Reading Time:
4
min
Margex Review: Find Out Why This Broker Is a Scam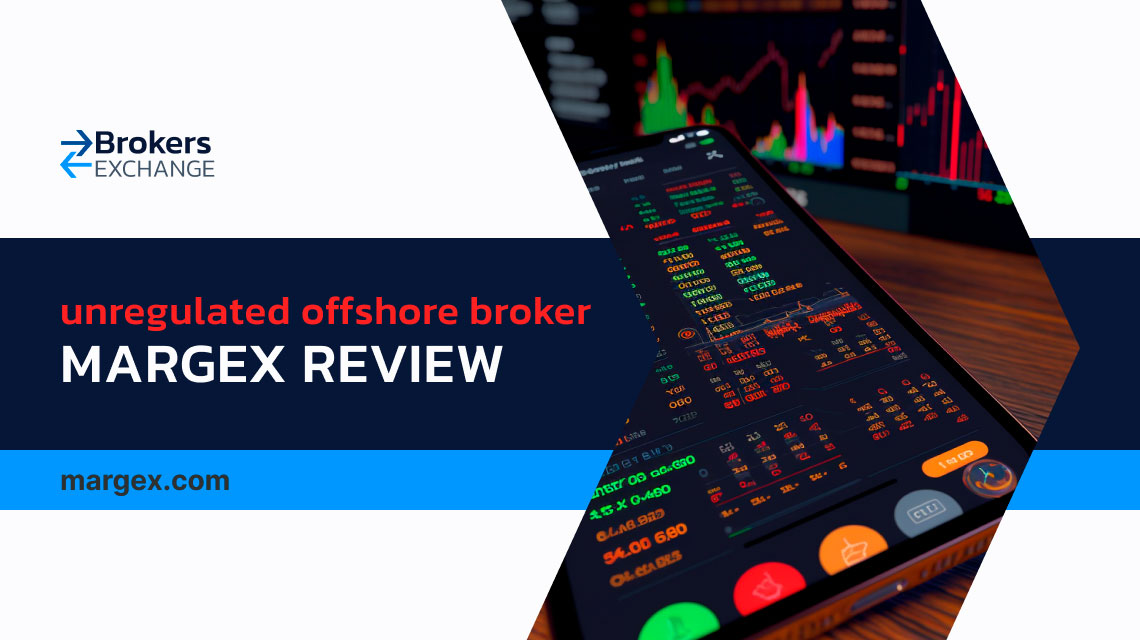 When you enter Margex brokers website, you would believe that you are in the right place and that you are working with a legitimate brokerage. Well, you would be wrong. 
That's because Margex looks pro enough, but the resources it has poured into its services are close to zero. It's safe to say that the Margex is far away from 'a digital asset trading and investment platform that provides access to a cutting edge trading infrastructure worldwide and numerous wealth- building opportunities' they say to be. 
So stick around and read on this Margex broker review to find out more details about this investment scam. 
Company

Margex Trading Solutions LTD

Regulation

Unregulated offshore broker 

Warning

CNMV

,

FSMA

, FI

Website

margex.com

Address

Seychelles

Email

[email protected]

Phone

N/A

Minimum Deposit

$10

Leverage

1:100

Bonuses

$100
Margex Regulation and Funds Security
In the world of trading, regulation is a must, especially when you are providing your services all around the world. And because Margex is presenting itself as legitimate brokerage, we did our diligence and checked all the Tier 1 regulators. 
And it came to no one's surprise that Margex is just another offshore broker that is based in Seychelles and holds no regulation whatsoever. Now don't get us wrong, Seychelles may be an offshore location, but the republic of Seychelles would not tolerate an unregulated broker because they take FX trading seriously.

All in all, Margex is unregulated and holds no license. Additionally, they have also earned an official warning from CNMV, FSMA and FI. That is more than enough for you to stay away from Margex and also Fivoro brokers.

Margex Supported Overview
Since Margex is advertising itself as a broker that provides access to a cutting edge trading platform, we hoped it would be at least a bit of that. But boy were we wrong. The thing is they only offer a basic Web Trader.

This web trader is a very cheeky one, for it actually does barely what one might have come to expect from such entities , but it seems like it knows exactly what it is doing. The fact is that the software is all looks, and very little actual trading can happen on it. Not to mention that the chart is from a third party provider, which directly questions the legitimacy of the spread values.

Funding Methods Available at Margex
Margex doesn't actually offer any standard deposit methods such as debit/credit cards and wire transfers, but instead they only offer crypto wallets. And 10 different ones to be precise.

We can't stress enough how dangerous that is when you are working with an unregulated company. In our experience brokers that offer crypto-only payment tend to exclude any requirements. Whatever the user sends will be stolen without complaining.

And when it comes to the withdrawals, the broker has stated they are executed the same way as deposits. Users are told in the client area that all withdrawal requests orders after 12:00 UTC will be processed the following business day.

There are a ton of fees mentioned throughout the terms and conditions, to inactivity fees, to crypto order execution fees, to third party commissions. Not to mention deposit and withdrawal fees, among others. It seems that almost anything you do at Margex will be commissioned in some way or another.
Account Types Offered at Margex
On the Margex website, we saw that they don't offer different types of trading accounts. There's only a live account, which requires a minimum deposit of just $10.
But that is not the problem. Namely, the broker offers a leverage of 1:100. Due to the fact that the crypto market is a volatile one, regulators have imposed a 1:2 cap on leveraged crypto trading.

It's just too risky to be trading with this scammer.
How the Scam Is Undertaken
Being lured by Vexxsel or Margex scam brokers is not as hard as it may seem to some people. You will likely see various ads that they post over the internet as there are so many of them. The stories you can read in them are more or less believable but in the world where many actually made a fortune by investing it becomes quite convincing that easy earnings are within your reach.
Be sure that if you give any of your contacts to one of these scammers, they will start either emailing or calling you in order to get you to invest. In case you agree to make an initial investment, they will start persuading you to invest more and more.
This is a common tactic and many fall victim to sweet talk of the agents calling them. So if this has ever happened to you, we strongly advise you to contact us as we can help you get your money back.
Margex
Summary
Margex is just yet another Seychelles-based broker that is trying to lure in its clients with a not-so-bad looking website. But the reality is still the same and they are just an unregulated company claiming to follow legal guidelines and offering online financial services.
The minimum required deposit is $10 which can sound tempting especially for beginners, but don't overlook that this scammer has been blacklisted by many regulatory bodies including CNMV, FSMA and FI. And of course there is no demo account for you to see what you are getting yourself into, 
As for the trading platform, you will only get to see a basic web trader, which is nowhere near the industry standard MT4 and MT5.
In conclusion, we recommend you stay away from this fraudster and work with some of the well-recognized and reliable brokers we recommended.
FAQs About
Margex
Broker
What Is The Minimum Deposit at Margex?
The minimum deposit for clients is set at $10, which isn't too bad, but keep in mind that this is an unregulated scam broker.
Does Margex Offer a Demo Account?
No, Margex broker does not offer a demo account, only a live trading account.
What Instruments Can I Trade with Margex?
Margex offers trading for only one trading instrument and that is cryptocurrencies.