July 30, 2023
Reading Time:
5
min
MaxiWyse Review: Can It Meet Your Trading Expectations?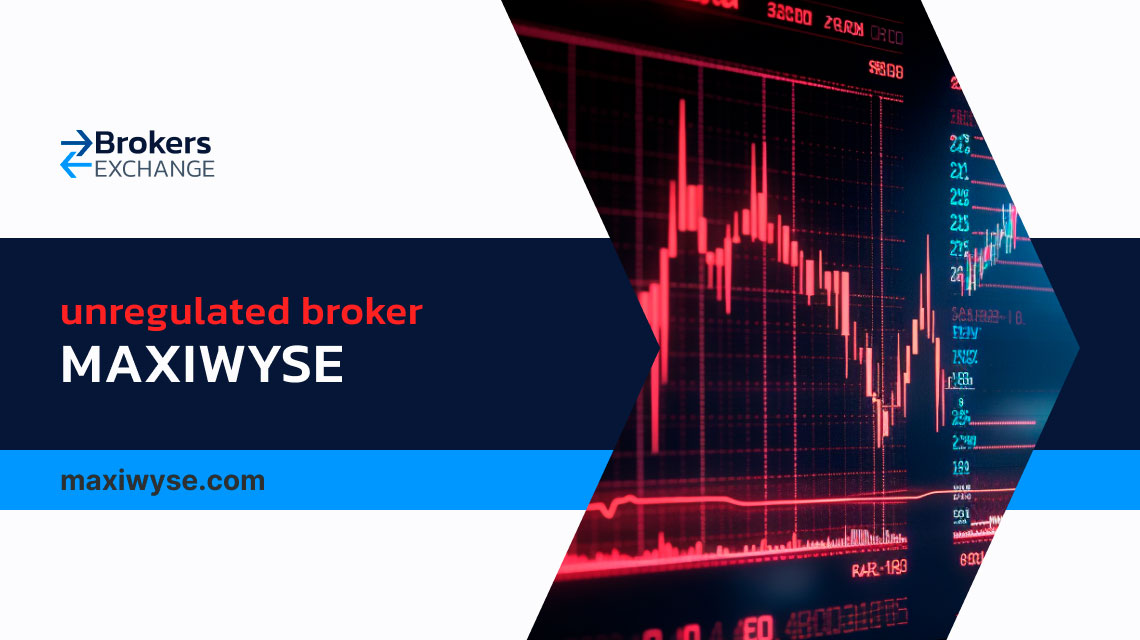 In this thorough MaxiWyse Review, we examine key facets of the brokerage, illuminating their regulatory status, the variety of traders they service, deposit and withdrawal options, and insightful observations from our trading professionals. Join us on our investigation to learn the truth about MaxiWyse's services and traders' viewpoints, assisting you in making an informed choice regarding your trading activities.
If you come across Lamelle Financial or PrismCapital, read our comprehensive evaluations of the brokers so you can make a decision easily. 
Who Is MaxiWyse? All About The Broker
The brokerage firm MaxiWyse Ltd. has its registered office at 315 Kingstown, Beachmont Business Centre, St. Vincent and the Grenadines, and its business operating number is 2601BC2022. We learn additional concerning information about them as we examine their profile because they are acting as offshore broker traders from several countries. 
MaxiWyse

Reliable Broker Must Have

Legal name:

MaxiWyse Ltd

Transparently displayed in the disclaimer or legal documents

Regulation:

Not regulated

Within your legal jurisdiction – local regulator

Registered at:

Business Operating No. 2601BC2022 and registered address at 315 Kingstown, Beachmont Business Centre, St. Vincent & the Grenadines.

Your country or the country whose license applies in your legal jurisdiction 

Established:

2022

The older the domain – the higher the possibility the company is trustworthy

Website:

maxiwyse.com

Domain should be from local or international zones, no .xyz etc.

Financial Authorities Warnings:

None

None

Contacts:

+1 8009618537

Live Chat Support

Phone, email, social media, web form

Is a withdrawal possible:

Highly unlikely

Yes

Fees:

Hidden fees

Transparent fees – list of spread and commissions

If Active on Social Media:

Yes

Often present on social media

Investor Protection:

None

Compensation fund
Regulation Info
MaxiWyse is an unregulated broker located offshore. Although St. Vincent and the Grenadines registered brokers are exempt from licensing requirements, it is still advisable to work with regulated brokers to protect your money. Due to its lack of regulation, MaxiWyse does not provide investor protection in addition to its lack of transparency. 
In Turkiye, the United Arab Emirates, Saudi Arabia, Germany, and Kuwait, where its customers are primarily from, MaxiWyse is not authorized to conduct business. Brokers would need licenses from the following governing organizations to conduct business in these countries: 
Turkey (Turkiye): Capital Markets Board of Turkey (CMB)

United Arab Emirates (UAE): Emirates Securities and Commodities Authority (SCA)

Saudi Arabia: Saudi Arabian Monetary Authority (SAMA) 

Germany: Federal Financial Supervisory Authority (BaFin) 

Kuwait: Capital Markets Authority (CMA)
MaxiWyse Broker Profile
Trading platforms:

MaxiWyse Trading Platform

Account types:

Rookie, Basic, Premier, Elite, Elite Plus, VIP 

Financial Instruments On Offer:

Currencies 

CFDs

Indices 

Stocks (300+ stocks)

Metals (Gold, Silver)

Digital Currencies (Bitcoin, Ethereum, Solana)

Energies (Natural Gas, WTI, Heating Oil)

Maximum leverage:

1:400

Minimum Deposit:

$5,000 – $1,000,000

Commissions/bonuses:

N/A

Mobile app:

Yes

Desktop app:

Yes

Autotrading:

Yes

Demo account:

No

Education or Extra tools:

Economic Calendar
MaxiWyse Account Types
The available account types don't provide any advantages as you level up. As you level up, you have access to educational materials, as well as items like your private account manager, Islamic accounts, multiple execution orders, etc. The maximum leverage allowed for all types is 1:400. These benefits pale in comparison to the sum of money you must deposit to reach a particular account level. Account types and minimum deposits are as follows: 
Rookie – $5,000

Basic – $25,000

Premier – $50,000

Elite – $100,000

Elite Plus – $250,000

VIP – $1,000,000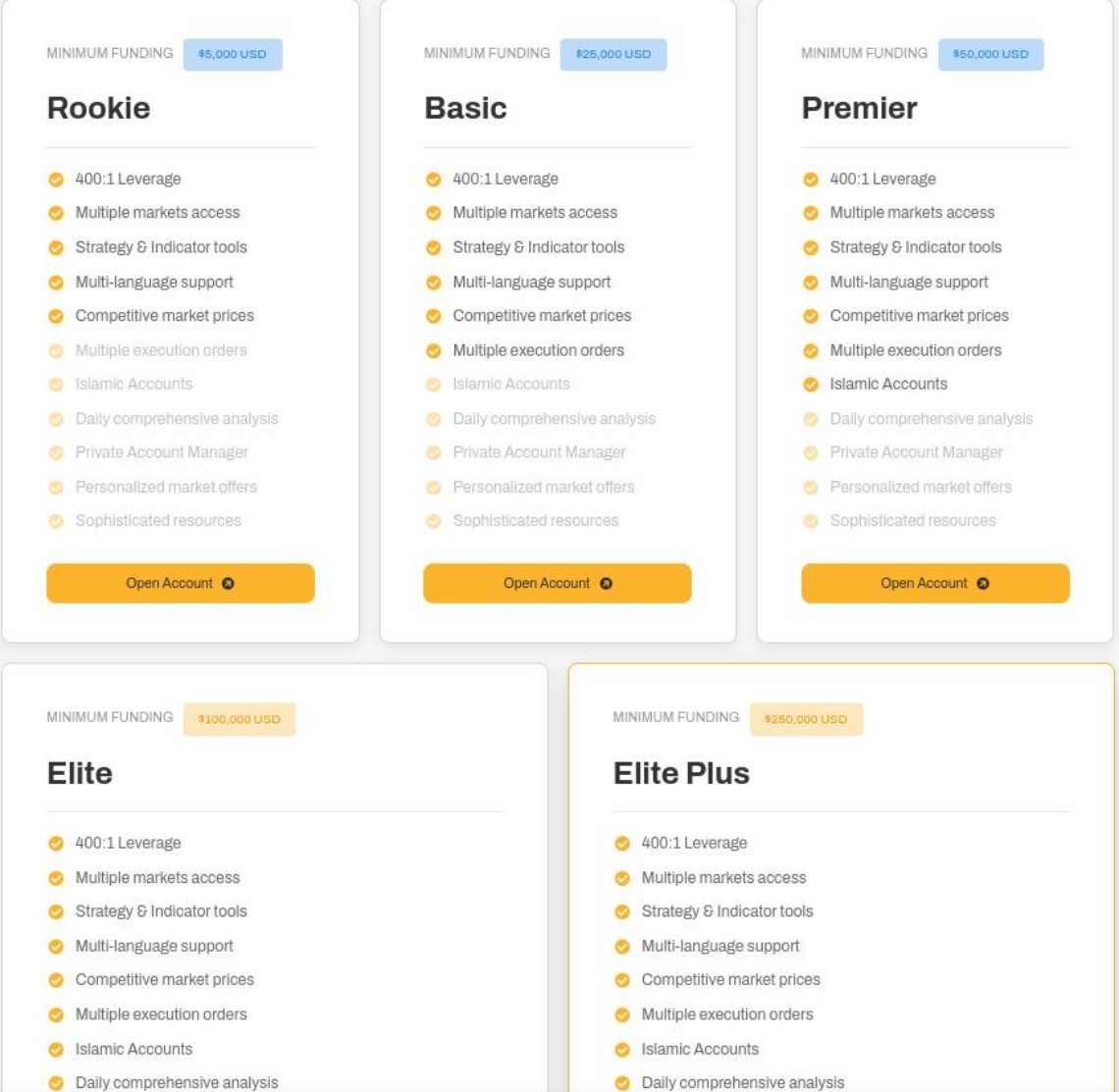 We don't even want to discuss what might occur if the broker goes out of business because it is neither secured nor regulated, and with deposits this large, he would still be unable to make payments even if it were. 
Is MaxiWyse Safe To Trade With?
The safety of MaxiWyse as a trading platform poses several issues that traders should consider carefully. The fact that the broker is unregulated is a big warning sign. Since there is no assurance of adherence to industry norms or investor protection measures, traders may run larger risks in the absence of regulation from credible financial authorities.
MaxiWyse's lack of transparency is another problematic aspect. By omitting crucial details like fees and terms, traders are left in the dark regarding possible expenses and terms related to their trading operations. This ambiguity might result in unforeseen fees and difficulties, which can damage traders' confidence and investment returns.
MaxiWyse's reliability and track record are also questioned given that it is a relatively new product on the market. Since they have shown they can handle market volatility and deliver dependable services, seasoned brokers with a track record tend to inspire more confidence in traders.
A Look at MaxiWyse's Traders They Serve
Brokers employ a variety of strategies to entice new customers to their platforms. They frequently concentrate on developing a desirable brand image, providing favorable trading terms, and publicizing alluring bonuses and promotions. 
MaxiWyse operates from several nations, including Kuwait, Germany, Turkiye, Saudi Arabia, and the United Arab Emirates. It's important to remember that MaxiWyse lacks the required permits from these nations' regulatory bodies. Investors are encouraged to proceed with caution and complete extensive due diligence on the broker before trading, as doing so may expose them to higher risks and a lack of investor protection. 
To protect your investments and trading experience, it is crucial to place a high priority on transparency and regulation when selecting a broker. Contact us immediately if you are looking for a broker tailored to your needs or if you want a more positive trading experience 
Deposits and Withdrawal Methods
Credit or debit cards, bank transfers, and cryptocurrency deposits are all accepted payment options. Only credit or debit cards are accepted for withdrawals. Depending on the withdrawal choice, requests are handled in 1–5 business days.
The exorbitant deposit requirements of this broker are one of the key warning signs. The minimum required is $5,000, while the maximum is $1,000,000 in this range. Not only is $1,000,000 excessive and absurd but the $5,000 one also causes worry. It makes sense that a demo account is not an option given the size of the deposits. 
MaxiWyse Pros and Cons
Pros
Cons

None

Unregulated

Lack of transparency

No MT4 or MT5

Lack of educational material

No demo account

Excessive deposit requirement

New to the market
Insights from Our Trading Experts
Due to their lack of regulation and transparency, costly deposit requirements, recent entry into the market, and lack of a demo account, MaxiWyse is regrettably the worst selection you can make for yourself. Concerns are also raised about the absence of instructional resources and the MT4 and MT5 trading platforms since less well-known platforms put traders in danger. 
Because of its unregulated stance, lack of transparency, and relative youth on the market, MaxiWyse may not be the safest option for traders seeking a secure and reliable trading experience. Traders are recommended to favor registered brokers with transparent business operations and a good reputation to properly protect their investments and trading interests.
Finding a trustworthy broker can be difficult, and without any investigation or expert advice, your investments might be in danger. Trading already carries some risk, so adding extra hassle like using unregulated brokers could make things worse. For expert support or direction, get in touch with us right away, and we'll show you a new direction in trade. 
FAQ Section
Is My Money Safe With MaxiWyse?
Because MaxiWyse is an unregulated offshore broker, there is a possibility that your money won't be secure owing to a lack of regulation and investor protection. The MaxiWyse scam is real, so you should steer clear and find better alternatives. Contact us for more information about reliable brokers.
How Many MaxiWyse Accounts Are There In Total?
Six different account kinds are available: Rookie, Basic, Premier, Elite, Elite Plus, and VIP. New perks are unlocked and a different deposit is needed for each type of account.
What Are MaxiWyse's Trading Platforms?
MaxiWyse has a proprietary trading platform with a user-friendly user interface and a wide range of trading possibilities. It supports a large number of financial indicators and a list of assets that totals more than 1,500.