January 17, 2023
Reading Time:
5
min
Meteor Trade Review: Don't Risk Trading with Scam Broker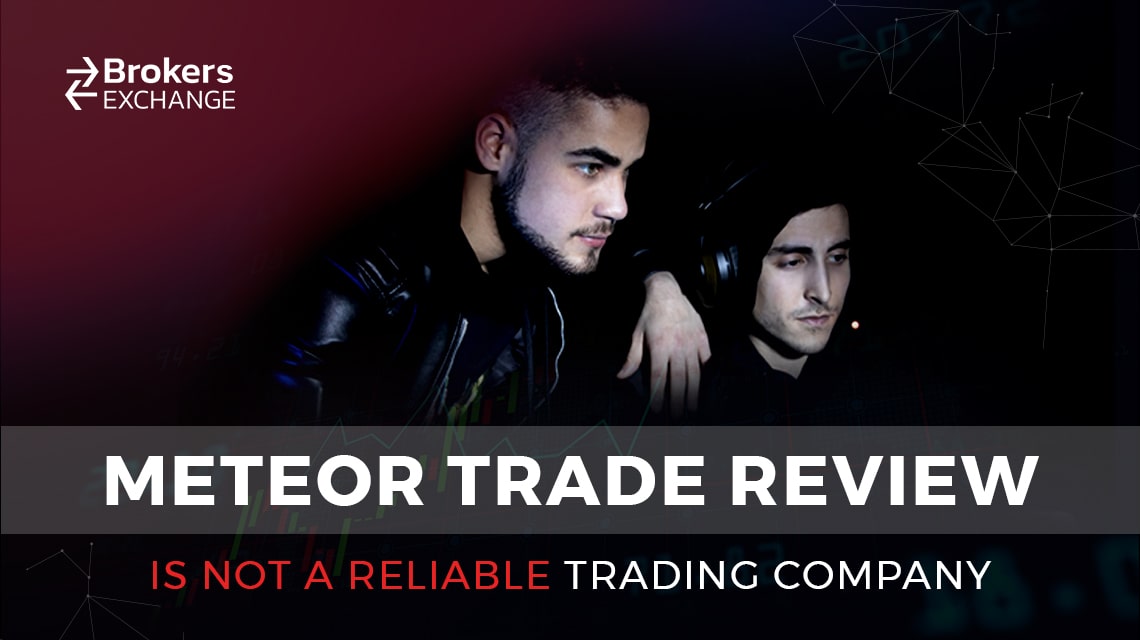 Meteor Trade Review, If you are reading this article, either you want to gather more information on a Meteor Trade scam to avoid it, or unfortunately, you have been defrauded by this cyber fraud. Whatever the cause, continue reading for your benefit.
We have not seen a broker with so many official warnings from financial authorities–such as Meteor Trade. It is a typical investment scam associated with Incendiary Group and Influx Finance. All together are blacklisted by several watchdogs, including British FCA, Italian CONSOB, Romanian ASF, Spanish CNMV, Dutch AFM, and Ukrainian NSSCM.
When you see so many alerts, it is a no-brainer to realize that you should avoid this fraudulent broker like the plague. In more detail, we will analyze this fraudster in the following Meteor Trade review.
On the contrary, you should avoid dealing with questionable brokers like Profitly Trade, Insta Markets, and Ranytrade.
| | |
| --- | --- |
| Company | Incendiary Group Ltd, Meteor Trade Investment Management, Influx Finance |
| Website | Meteortrade.co, Meteortrade.pro, Influxfinance.pro |
| Address | Dominica |
| Email | [email protected], [email protected], [email protected], [email protected]  |
| Phone | +447405631681 |
| Minimum Deposit | 100 USD  |
| Leverage | N/A |
| Bonuses | Yes |
| Regulation | No |
| Warning | FCA, CONSOB, ASF, CNMV, AFM, NSSCM |
Meteor Trade Reliability – License and Fund Security 
When you visit the Meteor Trade website, you will find many discrepancies, which are the first sign of an untrustworthy entity. By way of illustration, this shady brokerage firm presents itself as a Europe-based company. Then, it gives contradictory information that it is headquartered in Dominica. 
Anyway, it remains unknown where its seat is; we doubt that Meteor Trade is even a registered business. Surely, it can't be formed in Europe since everything this broker does, goes against the EU legislation. It may operate from Dominica since this jurisdiction doesn't control its forex markets. Anyone can set up a brokerage firm there; therefore, it represents a safe haven for suspicious offshore-based brokers.
In terms of regulation, Meteor Trade is a part of Incendiary Group (a parent company); both names are well-known to financial market regulators but not in a positive way. Namely, many supervisory bodies within the EU have put this phony broker and its holding company on a warning list for investors. In particular, the British FCA has exposed Meteor Trade as a clone firm of an FCA-licensed broker (Meteor Investment Management, meteoram.com),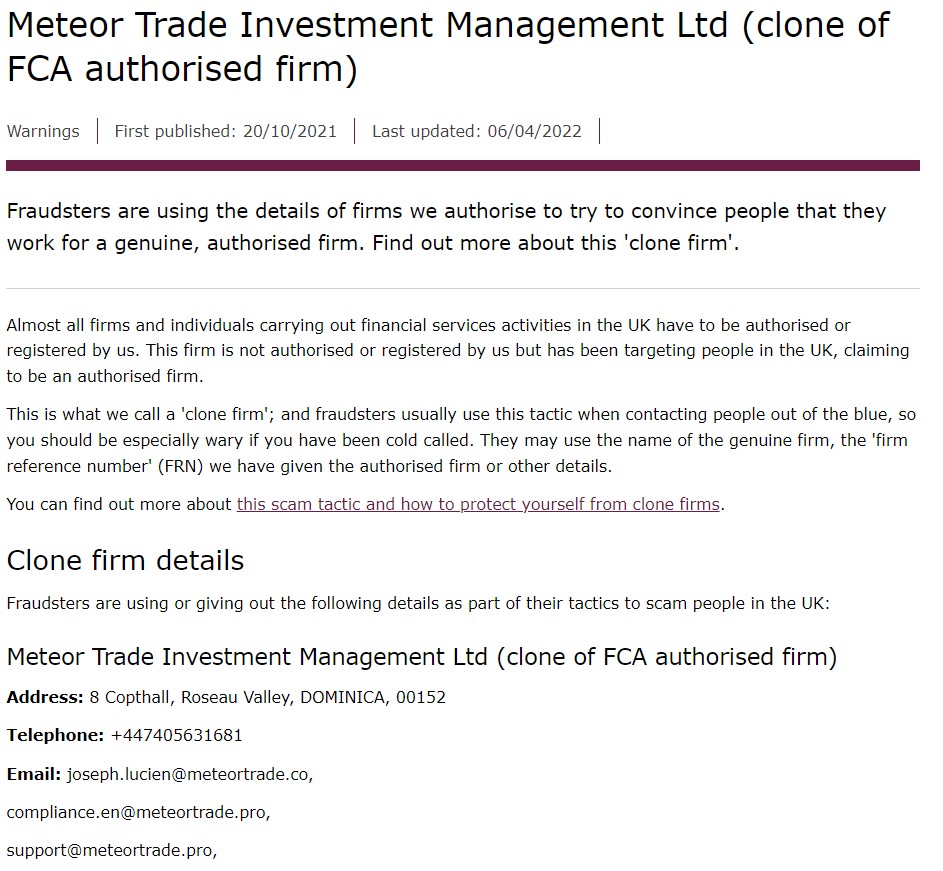 Needless to say, Meteor Trade is an unlicensed brokerage firm, not authorized to provide online financial trading services anywhere. Dealing with unauthorized and anonymous brokers is a guarantee for losing money. Thus, keep away from proven scam brokers like Meta Trader and its associates.


Trading Platform Overview at Meteor Trade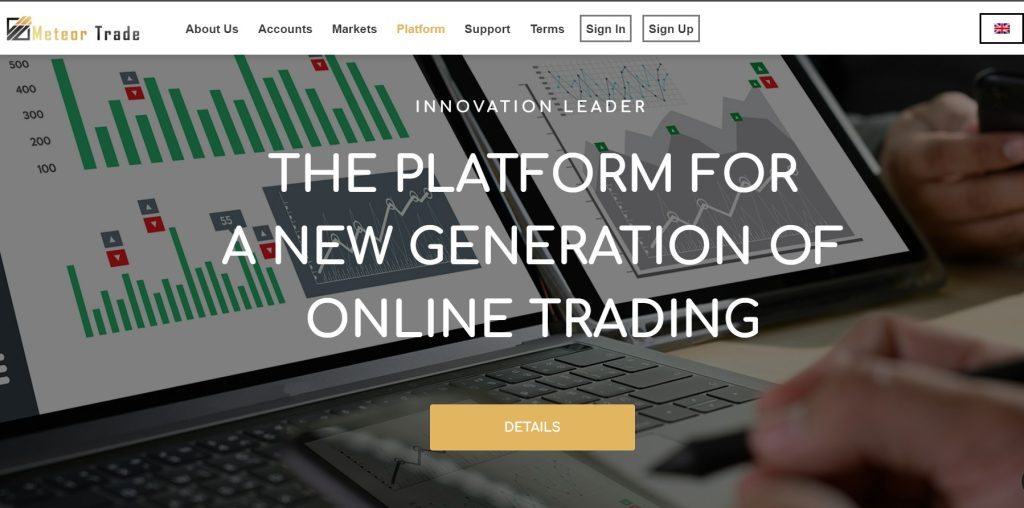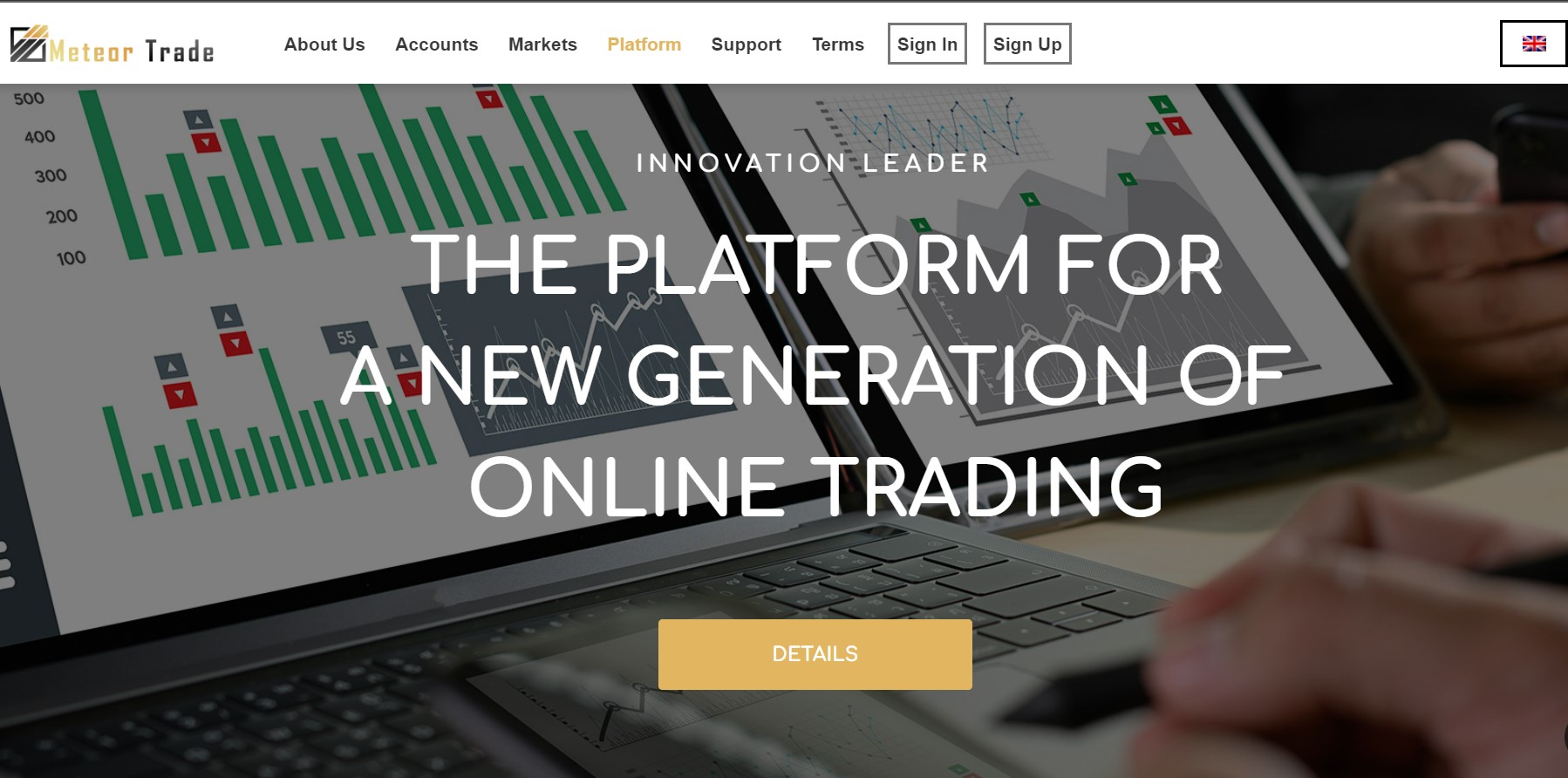 In so far as it concerns a broker scam, this bogus brokerage firm gives a false promise of providing a next-gen trading platform. However, we are skeptical that a trading program exists at Meteor Trade. Even if there is, be sure that this financial swindler will capitalize on its manipulative trading software. 
For actual, profitable, and safe trading, you should select credible trading companies that really offer state-of-the-art programs, such as MetaTrader 4, MetaTrader 5, cTrader, and Sirix. These reliable trading systems involve many advanced features like EAs, copy trading, stop loss, market analysis, and many more.
In addition, the Meteor Trade broker reportedly enables trading with a wide range of tradable assets across the following financial markets.
Over 400 stocks (Tesla, Amazon, Apple, Ford, Shopify).
70+ currency pairs (USD/EUR, EUR/RUB, RUB/USD, GBP/SEK, AUD/CAD).
The most popular commodities include energy (crude oil, natural gas, electricity, wind power, lumber), agricultural products (wheat, rice, corn, sugar, cotton), and metals (gold, copper, platinum, silver, palladium).
Indices market (S&P 500, Dow Jones, Nasdaq, FTSE100, DAX30).
Suppose Meteor Trader provides a useful browser-based platform (web trader) and access to the above trading instruments; still, it doesn't change the fact that it is an outright trading scam.
Meteor Trade Deposits and Withdrawals
Speaking of funding methods accepted by Meteor Trade, its website includes logos of popular and common means of payment (VISA, Mastercard, Maestro, wire transfers); but, it is doubtful if a victim can deposit through these financial mechanisms. It is more likely that victims can transfer money to accounts via crypto wallets only. That comes with no surprise since crypto payments are hard to trace and reverse. Unlike them, chargebacks are possible with credit cards (within 540 days) and bank transfers (until transactions are confirmed).
As for live trading accounts, the following types of accounts are available at Meteor Trade.
Newbie:  minimum 100 USD opening balance, margin call 20%
Basic: minimum 250 USD opening balance, margin call 30%
Standard: minimum 1000 USD opening balance, margin call 40%
Classic: minimum 10,000 USD opening balance, margin call 60%,
Exclusive: minimum 50,000 USD opening balance, margin call 100%
In addition, the minimum trade volume is 0.01 lot, and there are no deposit fees.
Regarding withdrawals, allegedly, there are no fees, and the processing time is from four to seven days. There is an unknown inactivity fee mentioned in the deposit and withdrawal policy. Anyway, when hell freezes over, payoffs are possible with fraudsters. So, expect nothing but withdrawal issues with Meteor Trade.
How is the Scam Performed?
Each online trading scam is as alike as two peas in a pod–consisting of fraudulent imitation, attractive opportunities, and deceptive words. All of this serves one purpose, to rope you into investing. In the case of Meteor Trade, this dishonest scam broker counterfeits a genuine company; their names are even similar; look below.
Fake firm: Meteor Trade Investment Management
Real company: Meteor Investment Management
So, it is done deliberately, which makes this unscrupulous broker even more notorious. Also, it tries to entice people with generous rewards (welcome bonuses) that come with unfavorable preconditions. That is why bonuses are not allowed in many jurisdictions.  
Not only that, these con artists have already been exposed (meteortrade.pro) and re-emerged (meteortrade.co). It is a common tactic employed by tricksters–when they get too many negative reviews, they vanish and occur again under a new name but with old habits. But even this has been done clumsily; you can still see traces of their old domain on the new web page (email addresses with @metatrader.pro). So, exposing this bogus broker is as easy as shooting fish in a barrel.
Nonetheless, if you are one of the unsuspecting victims of this bogus broker, you should act instantly and notify the relevant authorities and turn to cyber security experts for help. Also, it could be useful for others, if you shared negative Meteor Trade reviews on the internet. If you need assistance with any forex trading-related matter, you can contact us.
Meteor Trade Summary
Wrapping up our Meteor Trade broker review with the following major points. This infamous broker's endless lies—such as being a trusted EU-based company when it is an offshore-based broker (Dominica) warned against by six financial market regulators—indicate an inevitable fraud.
Apart from that, Meteor Trade's internet-based trading platform is below average, trading conditions are adverse, a deposit is more than the industry average, there is no demo account option, customer support is questionable, and there is no means of education.
In essence, you should never trade with Meteor Trade. Not for all the tea in China!
FAQs About Meteor Trade Broker
What Kinds of Accounts Does Meteor Trade Have?

It offers several live trading accounts, including newbie/100 USD deposit, basic/250 USD deposit, standard/1000 USD deposit, classic/10,000 USD deposit, and exclusive/50,000 USD deposit.
How is My Security Ensured When Using Meteor Trade?

There are no money withdrawal guarantees nor funds protection with Meteor Trade since it is unlicensed and unregulated.
What Funding Methods Are Accepted at Meteor Trade?

According to its website, it supports credit and debit cards, digital wallets, and bank wire transfers