April 12, 2023
Reading Time:
4
min
Mg Trade Solutions Review: The Truth About Caplita.Com Brokerage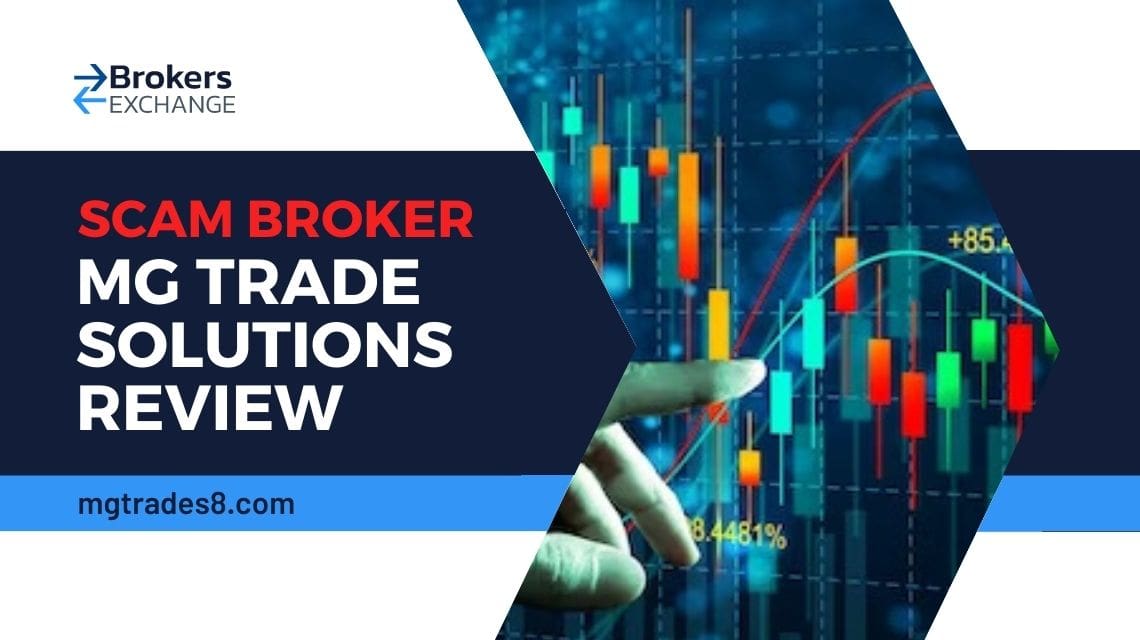 Mg Trade Solutions is one of those scam companies that prey on one particular ethnicity. In this case, their target audience is people who speak Turkish. The website looks decent but has a number of flaws that easily mark it as a scam website.
Mg Trade Solutions website employs a chatbot for instance, and it is a free version that advertises the bot developer. Some info streams that contain market data and financial news are broken, with a placeholder containing an error message. 
The website itself is not multi-lingual, and instead uses a free Google Translate plugin to translate some of the content, but not all of it. This linguistic opacity made us go to some lengths to find actual company info. What we did find is that Mg Trade Solutions have a company address in Sofia, Bulgaria. 
This is even stranger – if the company is indeed based in Bulgaria, why is the Bulgarian language not supported? Stay with our Mg Trade Solutions Review as we tackle all these issues.
Furthermore, we highly recommend that you avoid the scam brokers SuccessfulTrade24, DynamicsFx Trade, and XTrade Brokers.
Company

Mg Trade Solutions

Website
mgtrades8.com
Address

Polynata 21, 1252 Sofia, Bulgaria (claimed)

Email

info@mgtradesolutions

Phone

+359 89 7679 082

Minimum Deposit

$100

Leverage

N/A

Bonuses

40% deposit bonus

25% stop out bonus

Regulation

Unregulated

Warning

N/A
Is
Mg Trade Solutions Legit? Regulation and Safety of Funds 
As we mentioned before, Mg Trade Solutions is allegedly a Bulgarian company that caters to Turkish users. This provides a certain judicial concern – Turkey and Bulgaria are separate nations, and have different standards when it comes to regulating brokers
The Turkish main regulatory agency is called the Capital Market Board of Turkey, or CMB for short. It is a somewhat strict regulator, as befitting such a developed nation. One quick search through the CMB database reveals that there is no entity named Mg Trade Solutions authorized to provide broker services in Turkey.
Bulgaria is a different story. This nation is a member state of the EU, which means that a cross-national EU agreement, called MiFID, is in effect. This agreement dictates that standardized rules must be in place in all EU nations.
These are the conditions required by the Bulgarian main regulator, FSC:
At least 730,000€ of initial capital

A compensation fund of 20,000€

Forex max leverage is 1:30

Full transaction transparency as required by MiFID

Segregated bank accounts for client investments

Negative balance protection for client accounts

Bonus is not allowed
The good quality of Mg Trade Solutions Customer Service works against them in this regard. The CS agent quickly pointed out that this faux broker does offer a 40% deposit bonus, a 25% stop-out bonus, and leverage as high as 1:500. We need to point out that there is no leverage information anywhere else on the website.
Because Mg Trade Solutions break at least 2 of the EU regulatory standards, it is highly unlikely that FSC would grant them a license. Searching through the FSC database showed no results, just like with the CMB. This makes it very clear that Mg Trade Solutions are an unregulated, unlawful scam entity.
Mg Trade Solutions Trading Platform Overview
We didn't expect a scam website like Mg Trade Solutions to offer a high-quality Metatrader5 trading platform. It came as a surprise to us, because most scams just use the Web Trader. 
Mg Trade Solutions only uses the demo version of this great program, and this didn't surprise us one bit. Scammers want to manipulate the data to make sure their victims deposit as much money as possible.
MT5 is a new-generation trading software that has become an industry-standard trading platform. It is compatible with Windows, MAC, as well as Android and iOS operating systems. This is the fastest trading platform in exploitation currently and offers to stop signals and expert advisors as well as automated trading integration.
Account Type Offered at Mg Trade Solutions


Mg Trade Solutions offer 4 different account types. These are all available, allegedly, in the Shariah version. Again, this is not surprising as the most widespread religion of Turkey is Islam, but there is no demo account.
The accounts that are available are called Standard, Gold, Platinum and VIP Calculator. Standard and Gold require a single deposit of $100 and $5,000 respectively. Platinum and VIP Calculator are subscription based, with deposits of $10,000 and $20,000 yearly! This is the first time we came across a subscription scheme, which puts Bank Card users into great peril.
Mg Trade Solutions Funding Method
Following the data opacity trend on Mg Trade Solutions website, the funding methods are obscured as well. Because of the yearly subscription plan-based accounts, we can suspect that they support Bank Card payments. The danger this represents is in the fact that scammers can bill your credit card recurrently, bleeding your finances dry year after year.
We have some circumstantial evidence to this as well. It is very difficult to cancel or delete your account once it has been made. The website can also turn out to be a phishing scam, abusing your credit card and charging money you wouldn't want to spend.
How is this Fraud Orchestrated?
Mg Trade Solutions have put in great effort to fake their legitimacy. Their website is decent, and their customer support is always on the bounce. All this is done in an effort to sell a trading account that requires subscription-based funding.
Once a victim has accepted these terms and conditions, they can expect the frauds to charge their cards year after year for some very hefty sums. It is very difficult to unsubscribe, as is to withdraw any money.
Mg Trade Solutions
Summary
Mg Trade Solutions are a dishonest online broker scam. The people behind the fraud are mostly targeting people in Turkey. Their recurrent billing investment plan is likely to drain your funds on a regular basis. 
The software in use might be high quality but is only available as a demo. People outside Turkey will have great difficulties understanding the conditions with this unregulated broker.
FAQs About
Mg Trade Solutions
Broker
What Can I Trade with a Mg Trade Solutions Broker?
You can't trade anything with this scam, as their trading platform simply does not work.
What are the Available Methods of Withdrawal?
There is no information about how you might withdraw money from Mg Trade Solutions.
Is Mg Trade Solutions Broker Regulated?
Mg Trade Solutions is an unregulated and unsafe broker scam.